Do you wonder why some businesses have an endless stream of customers while others constantly struggle to keep the lights on? The difference often comes down to whether or not they capitalize on the benefits of relationship marketing.
Relationship marketing emphasizes creating and maintaining an ongoing connection with customers.
Sounds simple enough, right? Not so fast—relationship marketing needs to be approached in the right way if you want to reap its rewards.
Keep reading to learn the benefits of relationship marketing and how to make it work for your business.
What is Relationship Marketing
Relationship marketing is a form of marketing that centers on building long-term relationships with customers. It emphasizes customer retention and satisfaction rather than simply acquiring new customers. In this sense, it is the flip side of transactional marketing.
Building strong customer relationships requires excellent customer service, a deep understanding of customer needs, and a sense of trust and loyalty. By doing so, businesses can create repeat customers who are more likely to recommend the company to others.
Relationship marketing is a powerful tool for ensuring long-term success in today's competitive marketplace.
Relationship marketing has several benefits that make it well worth the effort.
We will discuss the significant benefits that your B2B company can do well out of.
The 10 Benefits of Relationship Marketing in Your B2B Business
Let's unpack each of the ten benefits a bit further.
1. Establish Trust and Loyalty with Customers
Trust is the foundation of all thriving business relationships.
It is the belief that your partner will act in your best interest, even when it is not in their self-interest. Loyalty is a strong commitment to maintaining that relationship, even in the face of difficulties or temptations.
For a business to succeed, it must cultivate trust and loyalty among its customers. Trust is essential for building customer relationships, as it creates a sense of safety and security.
Meanwhile, loyalty ensures those relationships are maintained over the long term, even in tough times. Together, trust and loyalty are the cornerstones of a successful customer relationship.
2. Improve Customer Retention Rates
Customer retention is a critical metric for businesses.
It measures how well a company keeps its customers over time and is a key indicator of customer satisfaction. There are several reasons customers may leave a company, including poor customer service, inferior product quality, or simply because someone offered a better deal elsewhere.
The customer relationship marketing strategy aims to help businesses retain their customers by building strong relationships that keep them returning.
When clients feel valued and appreciated, they will stick around. They know they can count on the company to meet their needs and provide excellent service.
A good retention rate is essential for any business that wants to maintain a steady stream of revenue.
3. Increase Word-of-Mouth Marketing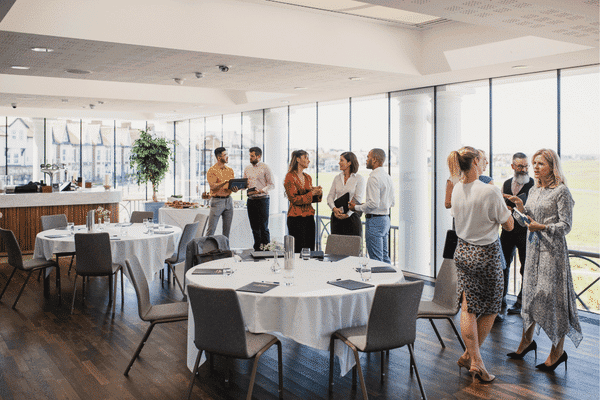 Excellent customer service creates a positive brand image.
With that, businesses can encourage customers to stick around and continue doing business with them. It can lead to increased word-of-mouth marketing, as satisfied customers are likelier to tell others about their good experiences.
Furthermore, repeat customers are often more valuable than new ones, as they tend to spend more money and are less price-sensitive.
Therefore, investing in relationship marketing campaigns can be a great way to boost word-of-mouth marketing and drive long-term growth.
4. Gain a Competitive Advantage
A successful relationship marketing strategy can give companies a competitive advantage by differentiating them from their rivals. Customers with a strong relationship with a company are less likely to switch to a competitor, even if they offer lower prices or souped-up deals.
Companies that focus on customer relationships are more trustworthy and reliable.
It can attract new customers looking for a business they can rely on. A strong relationship with customers can be the key to success in today's competitive marketplace.
5. Enhance Customer Lifetime Value
Customer lifetime value (CLV) is a metric that measures the total value a customer brings to a company throughout their relationship.
CLV regards not only the revenue from initial purchases but also any repeat business and referrals generated by the customer. It offers a more holistic view of customer worth than traditional measures such as single purchase value or annual spending.
You can also use it to inform marketing and retention strategies to maximize long-term profitability.
Relationship marketing can enhance CLV by encouraging customers to buy more, buy more often, and refer others to the company. When CLV is high, businesses can afford to invest more in acquisition and retention efforts.
It forges a virtuous cycle that leads to even higher LTV over time.
6. Improve Customer Satisfaction Levels
In a highly competitive marketplace, customers have more choices than ever before and are consequently more demanding. They expect businesses to provide a high service level and resolve problems quickly and efficiently. As a result, achieving customer satisfaction can be a challenge for even the most experienced businesses.
A recent study by the National Customer Service Association found that relationship marketing is one of the most efficient methods of boosting customer satisfaction. The study surveyed over 1,000 businesses and found that those who had implemented relationship marketing strategies reported significantly higher levels of customer satisfaction than those who had not.
7. Boost Brand Awareness and Equity
Brand awareness is the extent to which your customers know your brand. It is often measured by the percentage of potential customers who recognize the brand.
Brand equity is the value of a brand based on customer perceptions and associations. Strong brand equity can help a company charge higher prices, as customers are willing to pay more for a brand they know and trust.
Relationship marketing can help boost brand awareness and equity by creating positive associations with the brand. Customers who have a positive experience with a company are more likely to remember the brand and recommend it to others.
8. Reduce Marketing Costs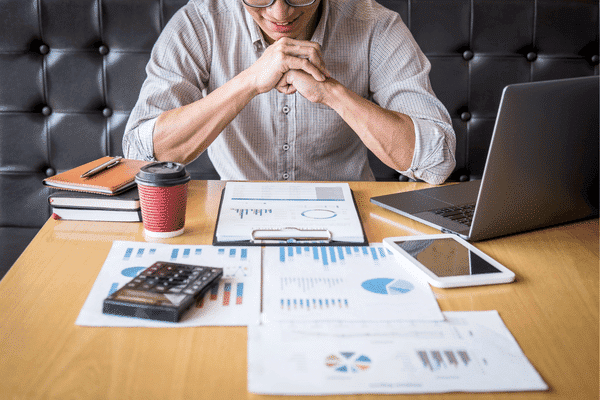 Marketing costs are the expenses associated with promoting and selling a product or service. These costs can vary widely, depending on the marketing mix used. Common marketing costs include advertising, public relations, market research, and product development. Companies also often incur high costs for promotion.
With relationship marketing, businesses can reduce costs by focusing on existing customers instead of customer acquisition, which is way more costly. We've already mentioned how satisfied customers are more likely to make referrals, which can result in new customers at a fraction of the cost of traditional acquisition methods.
9. Generate Higher Quality Leads
The quality of a lead is determined by how likely it is to convert into sales. Low-quality leads are less likely to result in sales, while high-quality leads are more likely to become customers.
One of the major advantages of relationship marketing is that it can help generate higher-quality leads.
By building relationships with potential customers and developing rapport, businesses are more likely to receive detailed and accurate information about their needs.
Satisfied customers are also willing to provide contact information for friends and family members who may be interested in the product or service. It increases the probability of generating higher-quality leads that are more inclined to convert into sales.
10. Increase Sales and Revenue
Ultimately, the goal of any business endeavor is to increase sales and revenue. When done right, relationship marketing pays for itself many times over.
Focusing on customer retention and brand loyalty can increase sales, as customers are more likely to buy from businesses they know and trust. Also, satisfied customers are motivated to make referrals, resulting in new customers and even more ROI.
After knowing all these perks, who wouldn't want to implement this marketing strategy in their business?
The following section will answer the question, "how do I get all these for my own business?"
7 Steps to Implement a Relationship Marketing Strategy
Here are seven practicable ways that you can follow to implement your strategy.
1. Implement a Customer Loyalty Program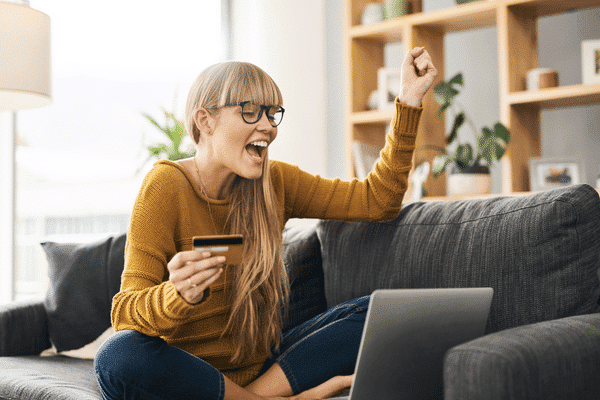 A customer loyalty program is a system designed to encourage customers to continue doing business with a company. There are different ways to implement a customer loyalty program, but most programs share some standard features, like offering incentives that customers value.
These can include points that they can redeem for discounts or free merchandise, exclusive access to sales or special events, and personalized service.
The key is to design a program that meets the needs of your particular business and customer base. To be effective, a customer loyalty program must be well-designed and properly promoted. Businesses should also tailor it to the needs of the company's target audience.
2. Personalize Marketing Messages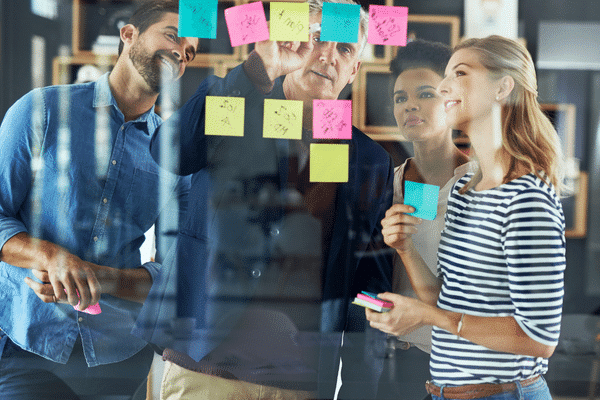 Your marketing message is the foundation of your marketing communications. It should be clear, concise, and engaging. But most importantly, it should be personal. Your audience should feel like you're communicating directly with them.
When your message is personalized, it will resonate with your audience and encourage them to take action. Personalization means tailoring your content and offering to your audience's specific needs and interests.
3. Create Valuable Content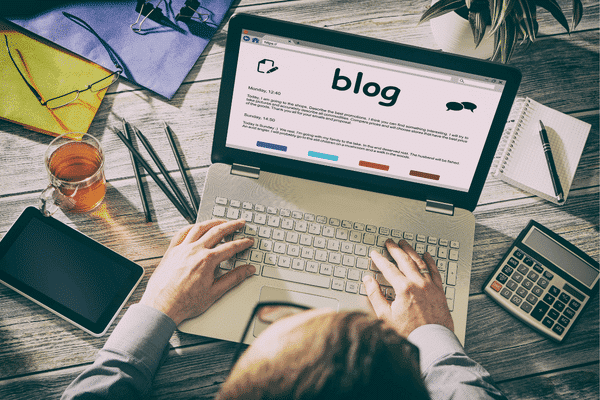 Valuable content is:
accurate and well-researched
be well-written and easy to understand
timely and relevant
new and unique
It's not enough to simply produce material that is informative or entertaining. To be truly successful, you need to create content that people will want to share with their friends and followers. After all, viral content is the Holy Grail of online marketing.
4. Foster a Sense of Community
There are many ways to foster a sense of community among your customers. Perhaps the most important thing is to create a safe and welcoming environment where people feel like they can be themselves and connect with others.
You can do this by establishing ground rules that everyone agrees to, such as being respectful and supporting one another. You can also encourage community building by organizing group activities and events, such as charity drives or potlucks. Additionally, it's important to provide opportunities for customers to give feedback and share their ideas.
5. Respond to Customer Feedback Quickly and Effectively
One of the best practices of relationship marketing is responding quickly and effectively to customer feedback. Whether it's a positive review or a negative complaint, businesses must show that they are listening to their customers and taking action to improve their service.
Customers who feel heard and valued are likelier to remain loyal and continue doing business with a company. On the other hand, those who feel ignored or dismissed are more likely to take their business elsewhere. Therefore, businesses must have a system to respond promptly to customer feedback. It shows their commitment to providing the best possible experience for their customers.
6. Make It Easy for Customers to Stay Connected with Your Brand.
Customer interactions are imperative to maintaining a healthy relationship. There are several means to stay connected with your customers. Social media platforms like Facebook, Twitter, and Instagram are great for keeping people updated on your latest news and offers. You can also send emails or text messages to keep people in the loop.
However, avoid bombarding people with too much information; otherwise, they'll tune you out. Instead, focus on sending quality content that people need.
7. Choose the Right Channels
When reaching B2B customers, businesses need to be strategic about their channels. They should focus on using channels their target customers use. It may include online directories, trade publications, and industry websites.
It's also important to ensure that your website is optimized for search engines, as this will help potential customers find you when doing research online. By carefully choosing the right channels, businesses can ensure that they are reaching the right people with their marketing messages.
How to Measure the Progress of Your Relationship Marketing Efforts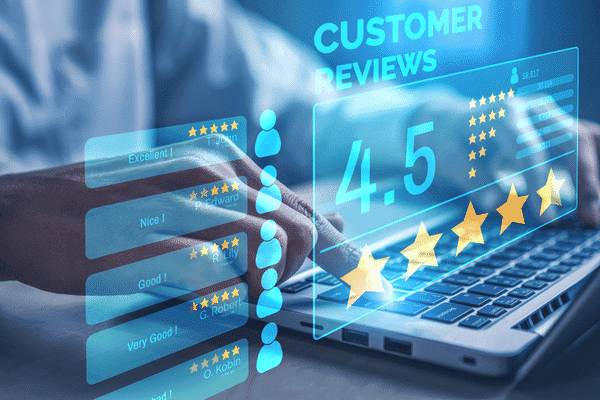 There are many ways to assess your success in relationship marketing, but we will discuss the top three.
1. Customer Satisfaction Surveys
Customer surveys help you to understand how your customers feel about your products or services, and they can also identify areas where you can improve your business. They can also help you track changes in customer satisfaction over time, which can help you adjust your relationship marketing strategy.
2. Net Promoter Score
Net promoter score (NPS) is a measure of customer loyalty. You calculate by asking customers how likely they are to recommend your products or services to their friends or family. Customers who answer 9 or 10 are categorized as promoters, 7 or 8 are neutral, and those who answer 0 to 6 are detractors.
3. Customer Churn Rate
Customer churn rate measures how many customers stop doing business with you over a certain period.
It is an important metric to track as it helps you identify issues with your products or services and areas where you need to improve your customer service.
A high churn rate indicates that your customers are unhappy with your company and will likely take their business elsewhere. Therefore, it's important to keep track of your churn rate and work to reduce it.
There are many other ways to measure the success of your relationship marketing efforts, but these are three of the most important metrics to track.
Regularly assessing your performance ensures that you are making the most of your relationship marketing strategy and achieving your desired results.
Conclusion
Combined with other marketing efforts, relationship marketing can be a powerful tool for driving growth and success. Forging and sustaining strong relationships with your customers can create a loyal customer base that will continue to partner with you for years to come.
FAQs
Here are other questions about relationship marketing that we have not discussed in the article.
What are the four elements of relationship marketing?
The four basic elements of relationship marketing are communication, customization, cooperation, and contact frequency. 
1. Communication refers to how you communicate with your customers or clients. Are you responsive to their inquiries? Do you proactively reach out to them with updates or offers? Good communication is key to building and maintaining strong relationships. 
2. Customization involves tailoring your interactions and offerings to the individual customer. Invest some time in learning their preferences; it will pay off in the long run! 
3. Cooperation: Strong relationships are built on a foundation of cooperation. Whether working together to solve a problem or simply being available when they need you, cooperating with your customers shows that you are invested in the relationship. 
4. Contact frequency: How often do you reach out to your customers? Are you present in their lives daily, or only when they need something from you? The frequency of your contact will affect the strength of your relationship. 
Why is relationship marketing important?
Relationship marketing is important because it helps businesses create and maintain loyal customers. When customers feel connected to a company, they're more likely to return again and again, buy more products, and recommend the company to others.
What is customer relationship management?
Customer relationship management (CRM) is a business strategy focusing on building and maintaining strong customer relationships. CRM involves using technology to manage customer data, track customer interactions, and automate sales and marketing processes. When used effectively, CRM can help businesses improve their communication with customers, better understand their needs, and increase sales and profits.