You know that you need to target your audience; you're trying, but somehow it feels like you're just not quite hitting the mark. In that case, you must start doing a target audience analysis.
Your content and products can't appeal to your target market if you don't understand them. It's no different from throwing darts in the dark.
By conducting a target audience analysis, you can gain valuable insights into the type of customers you have and what their preferences are.
This article discusses methods for finding and focusing on your website's target audience. Understanding your customers' wants, needs, and desires can help you create a website that speaks to them directly – increasing traffic and conversions.
By the end of this guide, you will have everything you need to get started on targeting your ideal website audience.
What is Target Audience Analysis?
Target audience analysis is the process of understanding who your customers are, what they want, and how best to reach them. It's the first step in creating content or products that appeal to them.
The more detailed your target audience data, the better you understand your audience and the more likely you will craft a message that resonates with them.
A target audience analysis improves your marketing strategy in that it helps you to:
Focus your marketing efforts on the consumers who are most likely to buy their products or services. You can maximize your chances of success by spending your marketing resources on the consumers most likely to generate revenue.
Make your marketing messages more relevant by segmenting your customer base. Not all customers are the same. You can segment your customer base by age, gender, income, location, or any other characteristics that are relevant to your business.
Save money by avoiding marketing campaigns that are unlikely to reach your potential customers. Marketing to the wrong audiences is a waste of time and money.
Personalize customer experience. The better you understand your target audiences, the more likely you are to create a message that resonates with them.
Who is Your Target Audience?
Your target audience is the consumers who are most likely to buy a company's product or service are the company's target audience. While all businesses need customers, not all customers are equally valuable to a company.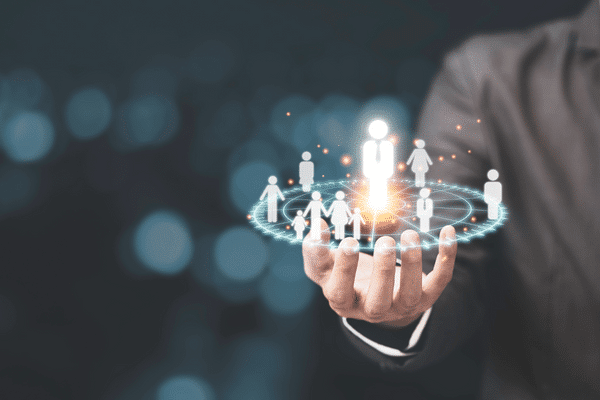 For example, a business that sells winter clothes is more likely to find its target audience among people who live in cold climates than those who live in tropical climates. Similarly, a company that sells baseball equipment is likelier to find its target audience among baseball fans than people who don't follow the sport.
When crafting a marketing message, it's important to think about whom you're speaking to. That's where target audience analysis comes in.
Target Audience Example
The target audience for a target audience analysis can be defined by demographics, age groups, gender, location, and interests.
Here are five target audience examples that can be targeted with an audience analysis:
Example 1: Fashion Retailers
Gender: Female, Male
Age: 18-35
Location: Urban metropolises and cities with a high population density and trendy, hip neighborhoods.
Interests: Music festivals, fashion shows, art galleries, celebrity culture, streetwear trends.
Other Relevant Demographics: Socio-economic background is likely upper middle class or higher, highly engaged in the fashion industry. Likely to follow the latest trends and be active on social media platforms such as Instagram and Pinterest.
Example 2: Luxury Car Brands
Gender: Male
Age: 35-60
Location: Primarily suburban areas with large houses and family life (often affluent).
Interests: Technology, sports cars, luxury travel experiences, premium lifestyle products.
Other Relevant Demographics: Likely to have high disposable incomes that enable them to purchase expensive luxury vehicles; likely to be college-educated professionals with a higher than average interest in technology and current events.
Example 3: Video Games
Gender: Both male and female
Age: 13-35
Location: Primarily urban areas with easy access to gaming equipment or retail stores that sell video games. However, they can also be found in rural areas where gaming consoles have become more accessible due to technological improvements.
Interests: Sports/athletics, fantasy/role-playing/adventure games, esports competitions, popular streaming services like Twitch, YouTube's gaming channel.
Other Relevant Demographics: Predominantly millennial age range; High usage of smartphones for mobile gaming; Engages with online ads for new game releases; Likes attending conventions (eSports & gaming expos); Enjoys playing online multiplayer games with friends from around the world.
Example 4: Organic Grocery Outlets
Gender: Primarily female
Age: 25 – 55
Location: Mostly suburban neighborhoods that value health consciousness & sustainability Interests: Healthy eating habits, local farmers' markets, natural foods, environmentally friendly shopping & consumption practices
Other Relevant Demographics: Likely to prioritize organic ingredients over price when shopping for groceries; Willingness to pay premium prices for food products; prefers smaller specialty stores over larger chain supermarkets; Likely aware of dietary restrictions & allergens; Health conscious individuals who are mindful of their eating habits.
Example 5: Home Improvement
Gender: Male & Female
Age: 25 – 65
Location: Suburban neighborhoods that require home repairs/upgrades
Interests: DIY projects, home renovations, home decorating ideas/projects
Other Relevant Demographics: Homeowners who are comfortable engaging in do-it-yourself projects; Home improvement enthusiasts who are looking for ways how to save money when fixing up their homes; Homeowners looking for tips on how to maximize their living space without spending too much money; Professionals such as plumbers, electricians, etc. who might serve as contractors for larger home improvement projects.
How and Where to Find Your Target Audience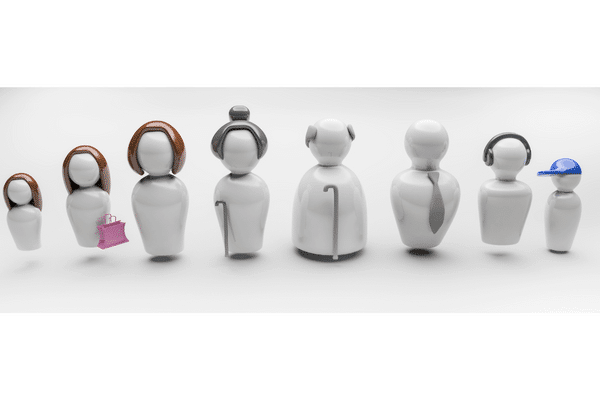 There are several different approaches you can take in locating your target audience. It largely depends on what industry or product/service you're promoting.
Here are some tips and places to go.
Social Media Platforms
Social media platforms have become incredibly popular over the past decade and offer businesses a powerful way to reach their target audiences online.
Leveraging specific social channels such as Facebook, Twitter, Instagram, YouTube, and LinkedIn can effectively communicate with potential customers.
They're great for identifying user profiles based on age, gender, location, interests, and other relevant criteria. This helps narrow down which users should be targeted with content tailored specifically for them.
Search Engines
Google offers opportunities for targeting audiences more directly.
Using Google Ads or Microsoft Advertising (formerly known as Bing Ads), businesses can advertise their products or services based on search terms entered into these platforms.
Restrictions can also be applied so that ads only appear when certain keywords have been used in searches from specific locations by users within certain demographics. This gives marketers more control over which types of people see their ads.
Content Marketing
Content marketing effectively reaches targeted customers by creating valuable content that appeals directly to the people within a desired audience segment.
The process involves developing content specifically tailored toward particular groups. It includes blog posts across relevant topics written in a style that would appeal to those audiences or creating visuals such as infographics that draw attention from those looking at them.
It is important, however, not only to create content that resonates with the identified audience but also to deliver it via the correct channels, allowing messages to be seen by those who will likely engage with them most effectively.
Online Communities & Forums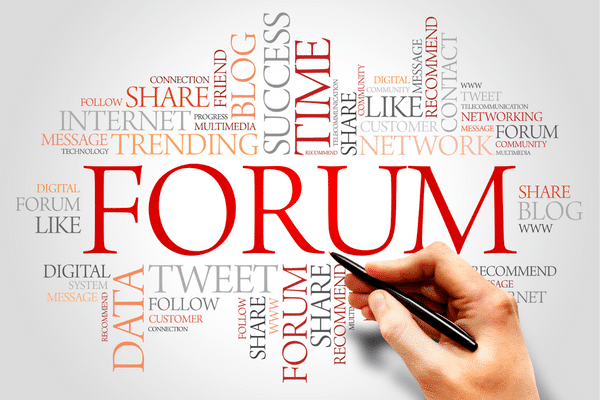 Companies are increasingly using online communities and forums. They provide a platform for community members to interact with one another and share ideas about various topics related to the business.
Reddit (for example) offers numerous subreddits around differing subjects. It allows businesses to pinpoint what audiences may think about their product/ service, allowing them to tailor their messaging appropriately.
Analytics & Research Tools
Analytics tools provide companies insights they need into customer behavior patterns. You can find information like:
how often they visit websites / mobile apps
what pages they look at when surfing through a website
how long they spend doing so
Analytics data can then provide invaluable insights into whom potential customers may be, providing further data points around gender, age, etc., enabling companies to hone in further than they were previously able to.
Use A/B testing
If time allows, consider conducting an A/B test survey among different customer segments within your target market.
This method uses questions designed to gain insight into why individuals might seek solutions provided by specific businesses.
It allows marketers to refine messaging more effectively before going all-in with an advertising campaign.
Companies can create more effective campaigns by leveraging both qualitative (through research) and quantitative (data from analytics tools) approaches when identifying target audiences. This leads to higher conversion rates since marketing activities align better with customer needs.
The 4 Areas of Target Audience Analysis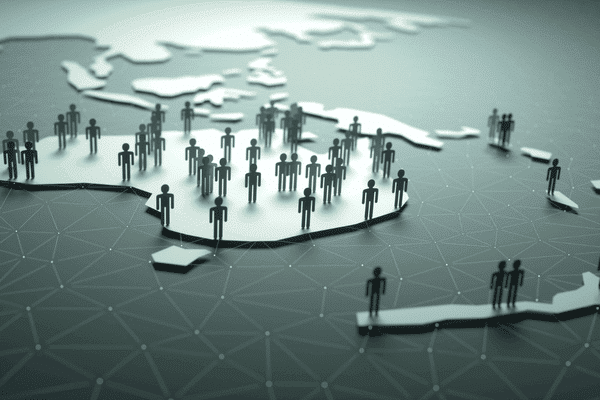 You can utilize different approaches to conducting a target audience analysis. Your method should depend on your specific needs and objectives.
Demographic Analysis
Demographics are characteristics of a population such as age, gender, education level, occupation, income level, marital status, ethnicity/race, socio-economic status, and geographic location.
Here are many ways you can use demographics to analyze your target audience:
Determine which groups within your audience have similar needs or interests to better customize messaging strategies adapted specifically for each segment. By doing so, you optimize the language used in advertising campaigns targeting different segments and keep users engaged through tailored content.
Make predictions about what markets will look like in the future by considering current demographic trends such as population growth or aging populations in certain areas versus younger ones elsewhere. If applicable, you'll also need data about how these demographic changes might affect consumer spending habits or purchasing preferences.
Attitude Tracking & Measurement
Knowing how potential customers feel about products or services related to yours is invaluable when creating marketing messages designed to drive actions from them (i.e., purchase). Surveys can provide valuable insight into buyer sentiment, which helps inform decisions on where best to allocate resources for maximum effectiveness
Opportunities Identification
Examining available demographic information often reveals new business opportunities that could potentially bring significant ROI — ones that were previously unknown or not explored due to the lack of accessible data (for example – high disposable incomes amongst select populations allowing high-cost products/services).
Psychographic Analysis
Psychographics is a market segmentation method based on psychological and sociological factors, such as values, attitudes, beliefs, and lifestyle choices.
Through psychographic research, marketers can better understand their target audience's behaviors, motivations, and preferences. These are key components to successfully target specific consumers.
Psychographic analysis shows how customers may respond to certain products or services based on their personalities.
Conducting a successful psychographic analysis for target audience research requires collecting data from various sources such as surveys, interviews, focus groups, and consumer reviews. This data should include demographic information and other pertinent variables that could influence consumer behavior when purchasing goods/services or engaging with brands.
After collecting this data, you must analyze patterns within the targeted customer segment. This helps create relevant messaging and improve their overall product offering if needed.
Situational Analysis
Situational analysis is understanding the target audience's environment and analyzing the context within which they are making decisions and taking action.
It looks at external factors like economic trends, technological advancement, and other dynamics that impact the target audience's behavior and preferences.
For example, trends in popular culture (television shows/movies/music) and political or economic changes could impact consumer behavior or attitudes toward particular products or services.
Moreover, it anticipates future changes like demographic shifts or upcoming large-scale events or initiatives (such as sustainability programs) that will likely influence consumer preferences.
Prior Knowledge Analysis
Prior knowledge analysis surveys what potential customers already know about your brand before they receive any marketing communications.
Knowing what potential buyers already know about the company, marketers can provide relevant information without overwhelming them with redundant detail. It also helps marketers assess their customers' inclination toward the topic before launching a campaign.
This analysis must review current customer perceptions, existing marketing materials, and the competitive landscape.
Cultural Background Analysis
Cultural backgrounds shape individuals' attitudes toward certain products or services and influence how they interpret different communication forms from brands, such as advertisements and promotional materials.
Studies on cultural background provide valuable insight into language barriers. This must be addressed when communicating with potential customers who speak different languages. Formulating effective messaging strategies that are culturally sensitive is essential to successful target audience research.
Cultural background analyses should also look at differences between generations within particular cultures. Differing values between generations within cultures can lead to differences in how individuals from different age groups perceive certain social issues. It is also an important factor when crafting campaigns specifically tailored for various generational cohorts within various cultures.
How to Conduct a Target Audience Analysis
At this point, you already know what a target audience is and why it's important. Now it's time to learn how to conduct a target audience analysis.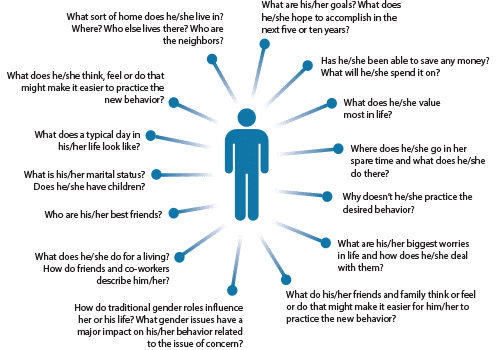 Step 1: Define your objectives.
The first step in conducting a target audience analysis is to define your objectives. Do you need to increase brand awareness? Drive traffic to your website? Generate leads? Convert customers? Your target audience might be different for each goal.
Step 2: Research your existing customers.
Start by surveying your current customers or conducting interviews. Identify what they like and don't like about your products or services. What problems do they need help with? What kind of content do they find useful or engaging?
Step 3: Identify your ideal customer.
Once you've gathered data from your current customers, you can start to identify the characteristics of your ideal customer. Who are they? What needs do they have? What motivates them? How do they prefer to consume content?
Step 4: Collect data about your target audience.
Now that you know your target audience, it's time to collect data about them. This data can be collected through primary, secondary, or both. Be sure to consider both quantitative and qualitative data when conducting your research.
Step 5: Analyze your data.
Once you've collected your data, it's time to analyze it. Look for trends and patterns in the data that you've collected. What do these trends and patterns tell you about your target audience?
Step 6: Conduct market research.
In addition to researching your existing customers, you should conduct market research to learn more about your target audience. Use surveys, interviews, and focus groups to gather data. You can also use demographic data from sources like the Census Bureau.
Step 7: Analyze your competition.
Study the kind of content development your competitors are creating. What seems to be working well for them? What could they improve on? Use this information as a reference and guide for your own content strategy.
When to Conduct a Target Audience Analysis
A target audience analysis should be conducted whenever you want to improve your marketing efforts. It could be when you're first starting a business, launching a new product or service, or trying to reach a new market. Additionally, it's important to regularly revisit your target audience analysis to ensure that your marketing efforts are still on track.
An Example of a Target Audience Analysis
Now that you have grasped what a target audience is and why it's important, let's look at an example of a target audience analysis using the steps above.
Say you own a small business that sells eco-friendly cleaning products. You're interested in conducting a target audience analysis to improve your marketing efforts.
Step 1: You'll need to define your objectives. What do you aspire to accomplish with your target audience analysis? In this case, you want to improve your marketing efforts and increase sales.
Step 2: Then, you must determine your target audience. Who are the people that you want to reach with your marketing efforts? In this case, your target audience is people interested in eco-friendly products.
Step 3: Once you've identified your target audience, it's time to collect data about them. This data can also be collected through primary research, secondary research, or both. For this example, let's say you decided to survey 100 people who are interested in eco-friendly products.
Step 4: Now that you've collected your data, analyze it. Look for trends and patterns in the data that you've collected. What do these trends and patterns tell you about your target audience?
Some of the things you might notice from your analysis include:
The majority of your target audience is female.
Your target audience is interested in purchasing eco-friendly products.
Your target audience is concerned about the environment.
Now that you understand your target audience, it's time to develop a marketing strategy to reach them. Consider your objectives, budget, and the channels your target audience uses when developing your strategy.
Some important considerations for your marketing strategy include:
Developing eco-friendly cleaning product bundles.
Creating blog content that discusses the benefits of eco-friendly cleaning products.
Making a list of the top 10 eco-friendly cleaning products.
Target Audience Template
If you're ready to conduct a target group analysis for your business, use the target audience template below.
Objectives: What do you hope to gain with your target audience analysis?
Target Audience: Who are the people that you want to reach with your marketing efforts?
Data Collection: How will you collect data about your target audience?
Analysis: What trends and patterns did you notice in the data you collected?
Marketing Strategy: What channels will you use to reach your target audience?
Implementation: How will you put your marketing strategy into action?
Evaluation: How will you know if your target audience analysis was successful?
Conclusion
Conducting a target audience analysis is an important part of any marketing efforts. You can develop a marketing strategy that will reach your target audience by understanding who they are.
Use your target audience research and the steps outlined above to conduct your own target audience analysis and improve your marketing efforts to reach a larger audience.
FAQs
Here are other questions about target audience analysis that we have not discussed in the article.
What are the categories of the target audience?
1. Existing Customers: Your existing customers are a logical place to start when looking for new customers. They're already acquainted with your offering and may be more likely to buy from you again.

2. Former Customers: If you've lost touch with a former customer, there's no reason they can't be re-engaged. Try reaching out through social media, email campaigns, or direct mail.

3. Competitors' Customers: Your competitors' customers may be unhappy with their current provider or looking for a new option. If you can win them over, you'll gain a valuable customer AND take away business from your competitor.

4. Prospects Who Fit Your Ideal Customer Profile: If you've developed an ideal customer profile, you can use it to find new prospects who fit the same criteria. Look for individuals or businesses with similar characteristics to your current best customers.

5. Lookalike Audiences: You can also use data from your current customers to find new prospects who are similar to them. It is often done through online advertising platforms like Facebook and Google.

6. Cold Leads: A cold lead is someone who has no prior relationship with your business. They may have been found through a list-purchasing service or generated by your sales team. While they may be more difficult to convert, they can still be valuable customers.
What are target categories?
Target categories are specific sections, products or departments of retail stores on which businesses and retailers focus their market efforts. These categories can be identified based on the demographics of a particular product or segment.
What are the three methods of audience analysis?
1: Situational Analysis
2: Problem-Oriented Strategy
3: Solution-Oriented Strategy