One of the key strengths of successful marketers is knowing how to build loyal customers. It is crucial in driving repeat sales, increasing customer lifetime value, and creating brand advocates.
A study by Marketing Metrics shows that the likelihood of closing a sale to an existing customer is up to 70%, while the probability of selling to prospects only has a 5-20% chance.
It is much more profitable to build loyalty with existing customers than to constantly seek new ones.
This post provides easy-to-follow methods for cultivating customer loyalty from the ground up. It might take a shift in how you think about customer engagement and a few changes in your marketing campaigns.
What is Customer Loyalty?
Customer loyalty is the measure of a customer's continued preference for a company's product or service over the offerings of its competitors. It is the result of a customer's positive experiences with a brand and the subsequent trust they develop in it.
You can measure it in three distinct approaches: behavioral, attitudinal, and composite measurements.
Behavioral measures look at the actual actions which customers take and can be very useful for highlighting areas that may need improvement. Attitudinal measures gauge sentiment towards a particular brand or product and offer valuable insight into customer perception. The final measurement, composite, combines aspects from both behavioral and attitudinal sources.
Why is Customer Loyalty Important?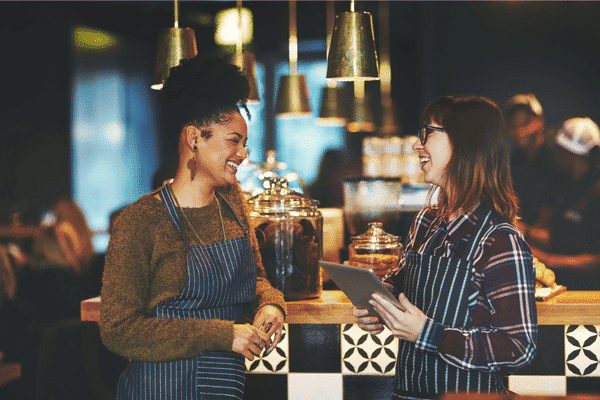 A recent study by Bain & Company found that a 5% increase in customer loyalty can lead to a 25% increase in profits.
A company can experience cost savings in at least six different ways when customer loyalty is heightened:
Reduced Marketing Costs
When customers are loyal to your business, you don't have to spend as much on customer acquisition costs because these customers will already be familiar with your brand and products. You can spend more of your budget on other marketing initiatives like retargeting campaigns or content creation.
Lower Transaction Costs
Another area of cost savings comes from lower transaction costs, such as contract negotiation and order processing.
For example, if customers are loyal to a particular product or service, they may be willing to negotiate better terms or opt for longer-term contracts since they don't seek out other companies for the same product/service.
It saves both parties time and energy when negotiating and ordering goods or services.
Reduced Customer Turnover Expenses
When customers are loyal to your business, there will be fewer lost customers to replace since they won't churn after a few months or years of service.
You won't have to spend money on additional resources to acquire new customers or retain existing ones—all of which can add up quickly over time and eat into profits if not managed properly.
Increased Cross-Selling Success
Cross-selling is an important strategy to maximize revenue and increase customer lifetime value. By providing additional products or services to existing customers, businesses can create more valuable relationships with those customers.
Customer loyalty plays an integral part in increasing the success of cross-selling techniques. When customers trust the company and have a positive relationship, they become much more open to engaging with offers relevant to their current needs and interests.
As customer loyalty grows, so does their engagement with new products and services.
More Positive Word of Mouth
Word of mouth is one of the most powerful forms of marketing. Satisfied, loyal customers are more likely to share their positive experiences with others, Leading even more people back to your business for goods/services in the future.
This kind of organic growth means that you don't need to spend as much money on advertising campaigns as you would if you were trying to reach new audiences all the time.
Reduced Failure Costs
Failed projects can be costly both financially and reputationally. Having loyal customers around means less risk associated with new ventures since these people have already invested in what your company has been doing up until now.
They will be more ready to accept changes easily than those who have recently joined the fold (and may not be as familiar with how things work).
What Can Loyal Customers Do to Your Business?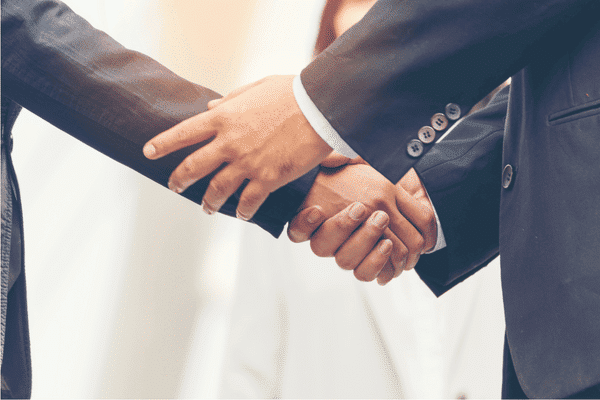 The average person only has a few loyal friends. The super-connected have hundreds or even thousands of friends, but most are fair-weather friends. They're all for you when things are going well, but they disappear when you need them most.
The same is true of business. When things are good, everyone wants to be your friend. But when you go through a rough patch, you quickly find out who your real friends are. And this kind is worth their weight in gold.
Three major things loyal customers do for your business
In an uncertain world, loyal customers can be counted on to keep coming back, month after month and year after year. This predictable revenue stream allows you to invest in long-term growth initiatives without fear of running out of cash.
They act as advocates for your business.
They inform people about your brand, helping attract new customers and grow your market share. One of the most practical marketing strategies is also one of the oldest: word of mouth. When people are delighted with a product or service, they naturally want to tell others about it.
They create value over time.
They become more valuable as customers and advocates as they continue to buy from you. They also provide valuable feedback to help you improve your products and services.
Before we discuss how you can establish customer loyalty, let's look at the factors which prevent it.
Top Three Reasons Why First-Time Customers Do Not Return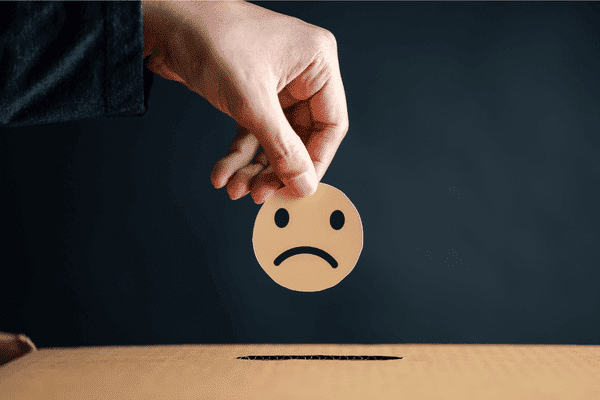 Unreturning customers can be one of the major frustrations for any business. Why would they drop off after the first purchase?
Here are three of the most common reasons why customers don't come back:
1. Bad Product Experience
A bad product experience is the frustrating, disappointing result of a product that falls below the customer's expectations. It could mean compromised quality, unreliable performance, or other kinds of unfulfilled promises in regard to what was actually delivered and received.
It easily leads to customer dissatisfaction, erodes trust between vendor and consumer, and leaves an unfavorable lasting impact.
2. High Prices/Low Value
High prices don't always mean higher value.
If you offer low-quality products at high prices, then customers may not see the value in returning for future purchases—no matter how good your service is.
Another common turnoff is the high shipping cost.
Even though customers may understand premium pricing, if prices seem too high compared to competitors, they could quickly move on and find someone else who offers better value with prices closer to theirs.
3. Poor Customer Service (No formal servicing system & no account management program)
Customers often look for convenience and predictability when dealing with businesses, so most companies have a customer support structure or use several tools to provide efficient help when needed.
Without this support structure, customers may face slow response times or ineffective answers to their inquiries.
If no account management programs are available, customers may not even know what products or services your company offers unless you reach out directly to them via email or other marketing campaigns – which can be costly and time-consuming for your team.
Customers also expect transparency from companies nowadays. A lack of accountability from no formal servicing system can quickly cause trust issues between the customer and your business. If customers don't feel like they have control over their accounts, they will be less inclined to keep doing business with you versus using another provider with all those functions available online on demand.
The best way to combat this issue is by setting up a reliable customer service system that allows customers seamless access without needing assistance from your team.
It could include setting up an online portal where clients can:
Create/manage their accounts
View product/service offerings
View past orders & invoices
Quickly update billing info & payment methods
Get help through FAQs & blogs
Directly contact customer support teams
10 Practical Steps to Building Customer Loyalty
Shift your mindset from "sales" to "service and support." As an entrepreneur, you should persistently look for ways to make your business more valuable to maintain customer satisfaction.
Why? Because the more valuable your business is to them, the more likely they are to remain loyal even when times are tough.
Step 1: Establish a Baseline
A customer baseline is the average or typical customer in your market. Understanding your customer baseline is important because it helps determine what marketing messages are most likely to resonate with prospects and allows you to track progress over time.
For example, if you're targeting small businesses, your customer baseline might be companies with fewer than ten employees. As you work to attract new customers, you can track whether you're succeeding by observing the number of small businesses that become clients.
Similarly, if you're targeting high-net-worth individuals, your customer baseline might be individuals with a net worth of $1 million or more.
Most businesses spend more time and money acquiring new customers than focusing on their current ones.
The first step to establishing a customer baseline is understanding your customer lifetime value (CLV). This number tells you how much revenue each customer brings throughout their relationship with your business. Once you get your hands on your CLV, you can start working on ways to increase it.
Step 2: Create Customer Avatars
A customer avatar is a semi-fictional character of your ideal customer, based on brand research and actual data about your existing customers.
When creating a customer avatar, you define its demographics, likes/dislikes, problems, and goals. It directs your marketing efforts on the right channels and messages to attract ideal customers.
Think of your customer avatar as a specific person rather than a general type of person. It will help you humanize your target market and better understand their needs.
Your customer avatar should be as detailed as possible, so don't be afraid to get creative. Include quantitative (e.g., age, income level) and qualitative (e.g., interests, personality type) information. The more detailed your customer avatar, the better.
However, it's also important to remember that your avatar may change over time as you learn more about your target market. Be prepared to adjust your avatar as needed to ensure that it accurately represents your ideal customer.
Step 3: Focus on the Customer Experience
The customer experience is the new battlefield. It's where companies are now fighting for customers. In the old days, businesses could get away with focusing on what they wanted to sell, not on what the customer wanted to buy.
But that's no longer the case. In today's hyper-competitive landscape, businesses must put the customer experience first.
Customer experience encompasses the initial contact (e.g., marketing materials, website, etc.) to post-purchase follow-up (e.g., customer service, warranty/guarantee, etc.).
Every touchpoint should be mapped out with the customer in mind and work together to create a seamless, positive experience.
Step 4: Develop a Loyalty Program
A customer loyalty program is an approach built to motivate customers to continue doing business with a particular company. Common perks include discounts, freebies, referral programs, and exclusive offers.
You can create a loyalty program in different ways; just remember that it should accurately reflect your brand and provide real value to your customers.
Here are a few tips to keep in mind when creating customer loyalty programs:
Make sure the benefits are valuable.
Customers need to see that there is value in participating in the program. Otherwise, they won't be motivated to sign up or stay loyal.
The easier customers use the program, the more likely they will stay engaged. Avoid overly complicated rules or redemption processes.
Rewards programs need to continue to evolve to remain relevant. Regularly adding new benefits or altering existing ones will keep customers coming back for more.
Customers can't take advantage of the program if they don't know about it. Make sure you promote the program heavily to ensure everyone is aware of it.
Step 5: Offer Exclusive Deals, Discounts, and Coupons
You should reward loyal customers. Repeat customers typically spend 67% more than new customers, so it's important to keep them happy.
Discounts and coupons are a tried-and-true method for boosting sales and encouraging customer loyalty. By offering special deals to your best customers, you can show them that you appreciate their business and encourage them to continue patronizing your brand.
Here are a few simple tips you can follow to ensure that your deals are attractive and effective:
Make sure that your deals are exclusive to your loyal customers. It will give them an incentive to continue doing business with you.
Structure your deals so that they're easy to understand and redeem. You don't want your customers to be confused or frustrated when they try to take advantage of your offers.
Track your results promptly so you can adjust your deals as needed.
Step 6: Get Personal
Personalized marketing is an excellent way to connect with customers and build loyalty. Businesses can create a more intimate and trusting relationship by tailoring messages and offers to individual customers.
Furthermore, personalized marketing can help businesses stand out in a crowded marketplace. In an era of mass production and generic messaging, businesses that take the time to customize their approach will be better positioned to win customers over.
Finally, personalized marketing can lead to improved customer retention.
By delivering targeted content that resonates with customers, businesses can keep them coming back for more. In today's competitive landscape, personalized marketing is a powerful tool every business should use.
Step 7: Make It Easy to Connect
Make sure it's easy for customers to connect online and offline with you. Provide multiple channels for customer feedback and make it easy for them to reach you when they need assistance. You'll foster a stronger relationship with your customers and build loyalty over time by making it easy to connect.
Step 8: Solicit Customer Feedback
Make a point to solicit feedback from your customers regularly. It can be done through surveys, customer interviews, focus groups, or any other method you feel would be most effective.
When you encourage customer feedback, you're opening the door to valuable insights that can help you improve your business. In addition, customers appreciate being heard and feel more loyal to businesses that take their feedback seriously.
Regularly seeking customer feedback can build a stronger relationship with your customers and create a more loyal customer base.
Step 9: Provide Excellent Customer Service
Customer service is how you take care of the customer's needs. It can be done by providing a product or service that meets their needs or exceeds expectations.
You can win repeat customers and build customer loyalty by delivering excellent customer service. When customers have a positive experience, they're more likely to come back and recommend your business to others.
There are many ways to provide excellent customer service, but some of the most important include paying attention, being responsive, being helpful, and showing appreciation.
Step 10: Develop a CRM
Customer relationship management (CRM) refers to the strategies, practices, and technologies that businesses use to run their customer relationships.
A CRM system helps businesses keep track of customer interactions, identify sales opportunities, and automate marketing activities.
Businesses can improve customer loyalty by providing better customer service and building stronger relationships using a CRM system.
How is Customer Loyalty Measured?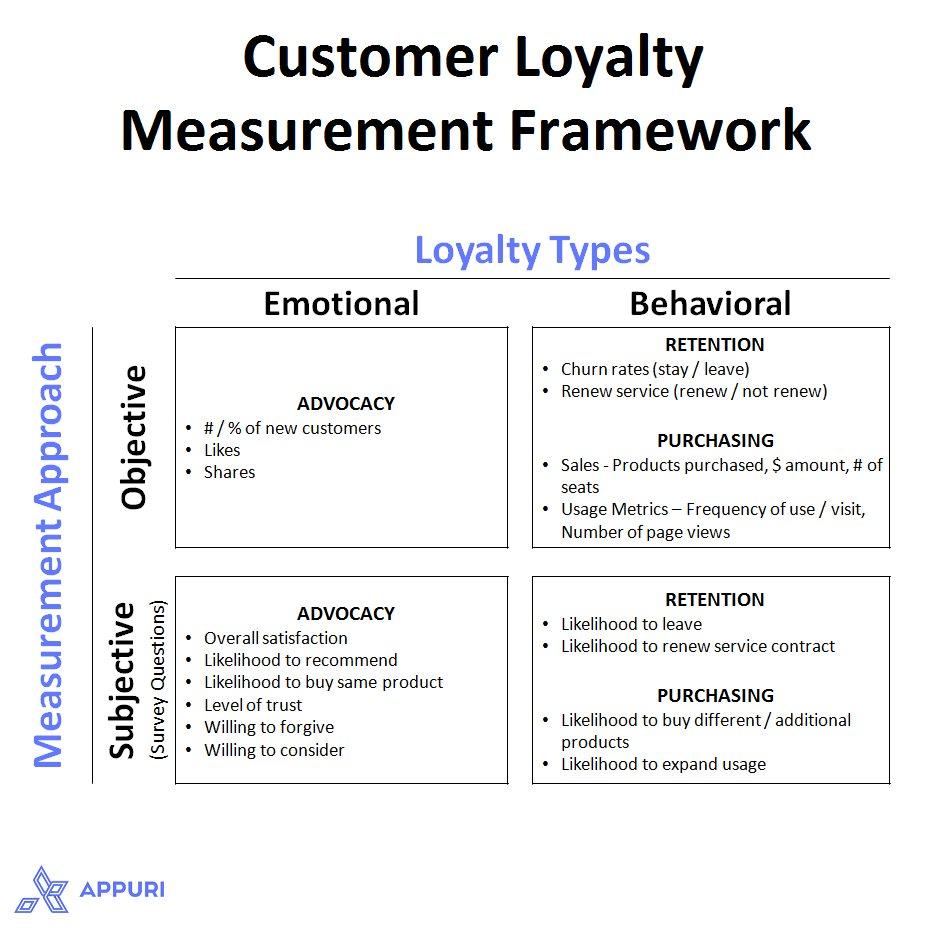 Customer loyalty is often measured by retention rate, the percentage of customers who stick with you over time.
For example, if you have a cohort of 100 customers and only 80 are still using your product after 12 months, your customer retention rate would be 80%.
You can also measure customer loyalty by customer lifetime value (CLV). It is the total amount of money a customer is expected to spend with your company over their relationship with you.
For example, if the average customer spends $100 per year and has a life expectancy of 10 years, their CLV would be $1,000. By measuring customer loyalty, you can assess how well you're retaining customers and determine whether or not you need to make changes to your product or pricing.
The Role of Social Media Platforms in Customer Loyalty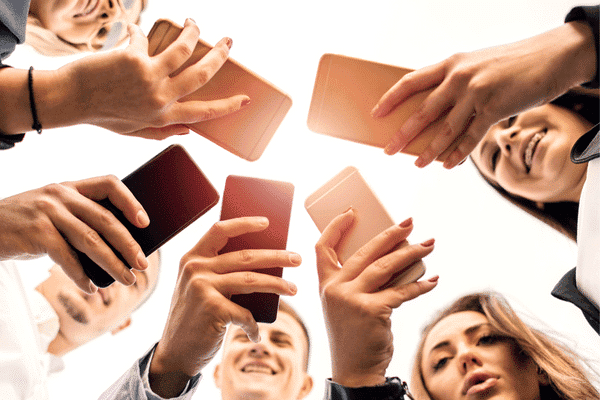 In recent years, social media platforms have become an increasingly important part of the customer loyalty equation. In fact, according to a recent study, nearly two-thirds of consumers say that they are more likely to be loyal to a brand that is active on social media.
There are three main reasons for this trend.
Social media platforms provide a direct and immediate way for brands to connect with their customers. It can create a stronger sense of connection and rapport between the two parties.
Social media platforms offer brands a unique opportunity to gather feedback and insights from their customers. This type of information is essential for developing loyal relationships with customers.
Social media platforms can also be used to drive word-of-mouth marketing, which is one of the most effective ways to build customer loyalty. In sum, social media platforms play a critical role in fostering customer loyalty.
Conclusion
Loyal customers are the lifeblood of any business. By understanding how to make customers happy, you can build meaningful relationships with them. With this, you can increase customer loyalty.
Loyalty is difficult to gain but easy to lose. The way to maintain customer loyalty is through good service. When your customers feel valued, you can turn them into lifelong customers.
FAQs
Here are other questions about building customer loyalty that we have not discussed in the article.
What makes a customer loyal to a company?
Customers want to feel special, and they want to feel like the company values their business. When a company takes the time to understand what their customers want and need, and then goes out of their way to give it to them, that's when customers start becoming loyal.
Another reason customers become loyal is if they feel like they're part of a community. Companies that focus on building relationships with their customers rather than just trying to make a sale are more likely to create loyal customers. When customers feel like they're part of something bigger than themselves, they're more likely to be devoted to the company.
What is a tiered customer loyalty program?
A tiered customer loyalty program is a rewards system that offers different benefits to customers depending on how much they spend or how often they purchase items from the company.
What are the 3 R's of customer loyalty?
The three R's of customer loyalty are Retention, Referral, and Revenue.
Recognition – customers need to feel valued and appreciated. Show them that you care about them and their business.
Rewards – offer incentives and rewards for loyal customers. This could be in the form of discounts, exclusive offers, or even just simply saying thank you.
Relationship-building – focus on creating strong relationships with your customers. Get to know them and their needs, so you can provide them with the best possible service."