The line between business success and failure is very thin. Well, your goal is not just to survive but thrive, right? Now, providing the best possible B2B customer experience can be your whip hand if you know how to swing it.
And that is what you will find on these pages—the strategy for delivering an excellent customer experience that will make your business thrive.
Let's get started.
What is a B2B Customer Experience, and Why is It Important?
B2B customer experience is the combined sum of all interactions a customer has with a business when buying or using its products or services. It includes their perception of the organization, user experience, service quality, and other transactional activities.
CX is how a company makes its customers feel during every interaction with the brand.
From the first time they learn about your company to post-purchase support, every touchpoint should make them feel valued, validated, listened to, and like they are dealing with a human being who cares about their specific needs – not just a nameless, faceless corporation.
The goal of B2B CX is to create long-lasting relationships built on trust and respect.
When done right, it can turn first-time buyers into lifelong fans who are happy to promote your brand to their networks.
It can also lower customer acquisition costs as you rely on positive word-of-mouth instead of expensive marketing campaigns.
Good customer service is critical in a B2B setting. When customers purchase goods or services from another business, they are not just buying a product but investing in a relationship.
It's the key to developing long-term customer relationships. Companies with a superior customer journey have been shown to tremendously retain and grow their customer base.
The Strategy for Providing an Excellent B2B Customer Experience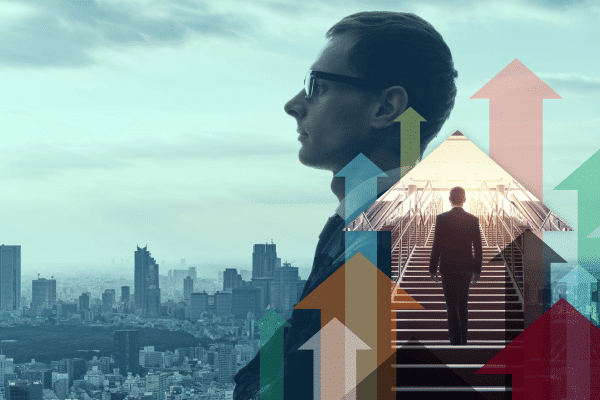 In B2B, your customers are other businesses, so their standards and expectations are often much higher than regular consumers. They expect a higher level of service, more personalized attention, and more customized solutions.
That means you must have a well-thought-out strategy for providing an excellent customer experience at every touchpoint. What is the best way to achieve this?
1. Exercise Effective Communications
Because a B2B customer journey is often more complex and involves more stakeholders than B2C customer journeys, effective communication is key to providing an excellent B2B customer experience.
What is Effective Communication?
Before diving into how effective communication can make or break your B2B customer experience, it's important to define what we mean by "effective communication."
Simply put, effective communication is clear, concise, and tailored to meet the needs of your audience. In the B2B world context, this means considering each stakeholder's different roles in decision-making and tailoring your communications accordingly.
For example, you're a software company trying to sell a new enterprise software solution to a large corporation. A team usually makes the purchasing decision for this kind of software, and each member has a role to play.
There may be a technical buyer who assesses the software's features and functionality, a financial buyer who looks at the cost and ROI of the solution, and/or an executive sponsor who provides high-level oversight and makes the final call on whether or not to purchase.
Each of these stakeholders will want (and need) different information from you to make a decision.
The key to providing an excellent B2B customer experience is communicating effectively with each stakeholder and providing them with the information they need when they need it.
The Importance of Effective Communication in B2B Relationships
As mentioned, B2B interactions are often more complex than B2C interactions because they involve multiple stakeholders with different roles. It means more chances for miscommunication and misalignment between buyers and sellers.
Effective communication can help prevent miscommunication by ensuring that all stakeholders have access to the information they need when they need it.
Additionally, tailoring your communications to fit the needs of each stakeholder will help build trust and credibility with your customers—two essential ingredients for any successful business relationship.
2. Exemplify Good Values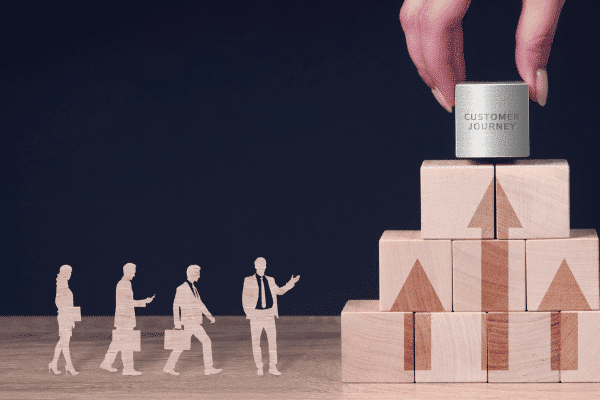 Whether you're just starting in the corporate world or you've been in the game for a while, one thing remains true: your business partnerships are only as strong as the values that underpin them.
That's why it's important to exemplify good values in all your business dealings, from negotiations to day-to-day operations. Doing so will set the tone for how you want your business to be conducted.
What are the most important values that should shape your workplace culture?
Integrity
Integrity is being truthful and upholding strong moral principles. Integrity is perhaps the most important value that should shape your workplace culture.
We often hear stories of businesses compromised by employees and business partners who lacked integrity. Whether embezzlement, fraud, or some other form of wrongdoing, businessmen who act with integrity (or lack thereof) can majorly impact a company's bottom line.
Whatever the business size, there will always be a certain amount of cutthroat competition and underhanded tactics.
When the stakes are high, taking shortcuts or engaging in practices that may not be strictly legal can be tempting.
But ultimately, integrity is always the best policy. Not only is it the right thing to do, but it also pays off in the long run.
Transparency
Transparency is sharing information about a company's finances, practices, and management with employees, shareholders, and the general public.
There are many reasons why transparency is important in business:
It fosters trust between a company and its stakeholders. When stakeholders have access to information about a company's operations, they are more likely to trust that company.
Transparency helps to ensure accountability. If a company is transparent about its finances and practices, it is less likely to engage in unethical or illegal behavior.
Transparency can help to improve a company's reputation. Companies that are transparent in their communication and decision-making processes can build trust with customers while giving employees a greater sense of ownership.
A company that is open and honest about its operations is deemed reliable and trustworthy by the public.
Respect
One of the most important requisite of any business relationship is respect. Make your customers know you respect their time, intelligence, and decision-making process.
One way to show respect is to be upfront about your products, prices, and shipping times. Don't try to hide anything from them or mislead them.
Another way to show respect is to listen to your customers. Intently listen to what they're telling you and consider their needs and wants.
Accountability
When we talk about accountability in business, we usually refer to someone being answerable for their actions or results.
In a larger sense, accountability is about taking responsibility for our lives and businesses and being accountable to ourselves and others. It's an essential quality in any successful relationship — personal or professional.
In a business context, accountability is often thought of as being accountable to customers, clients, or shareholders.
But accountability doesn't just happen at the top; it's something that everyone in an organization should practice. When we're accountable, we're telling others that we're reliable and can be counted on to do what we say we'll do.
We're also demonstrating our commitment to them and the relationship's success.
Fairness
Fairness means treating all parties fairly and equally without favoritism or discrimination. It means being strict but reasonable in enforcing rules and regulations and being transparent and honest in all communications.
It also means respecting customer privacy and upholding customer rights. Essentially, it comes down to treating customers just as you would want to be treated yourself.
Why is fairness so important? Because when businesses deal with one another fairly and equitably, it helps to build mutually beneficial partnerships.
If a business is unfair or unethical in its dealings with customers, it will quickly lose their trust – and once that trust is lost, it can be very difficult to regain it.
3. Exclaim First-rate Customer Service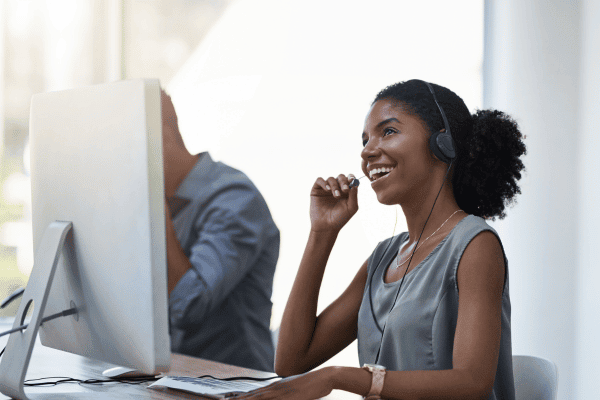 Companies often consider customer service when deciding which products or services to buy. And even if a company has already decided to do business with you, poor customer service may drive them to take their business elsewhere.
Here are a few tips for providing first-rate customer service in a B2B setting:
Train your employees properly
The first move to providing seamless customer service is to train employees reliably. They should know your products or services inside and out and be able to answer any questions that customers may have.
They should also be trained in dealing with difficult customers or situations.
Hire the right people
In addition to training your employees properly, it's also important that you hire the right people in the first place.
Look for individuals with a natural tendency to be helpful and excellent communication skills. These are the kinds of people who will excel at providing top-notch customer service.
Be responsive
Another key element of great customer service is responsiveness. Customers should feel like they can reach you easily and that you'll get back to them promptly.
Make sure that you have systems in place so customers can reach you by phone, email, or social media, and make sure that someone is available to respond 24/7 if necessary.
Configuring an auto-responder message on your website's contact form is one way to show visitors you are committed to responding to their inquiries on time.
An auto-responder message lets visitors know their inquiry has been sent and someone will get back to them soon.
Take customer feedback seriously
Finally, it's important to take feedback seriously if you want to provide excellent customer service.
When customers give you feedback—whether it's positive or negative—make sure that you listen and take it to heart. Use customer insights as an opportunity to tweak your business and provide even better customer service in the future. 
4. Expedite Business Transactions
If you run a business, you know how important it is to keep transactions moving smoothly. Unfortunately, there are always going to be snags along the way.
That's why it's important to know how to expedite business transactions.
Following these best practices ensures that your transactions are completed quickly and efficiently.
First, streamline your processes. Have all the pertinent information and paperwork ready to complete the transaction without any delays.
Second, invest in tech marketing that can help to automate some of the steps in the process. It will free up time that you can use to focus on other tasks.
Finally, build good relationships with your partners and clients. Maintaining good communication and working together towards a common goal can make the entire process smoother.
5. Expand Your Definition of Customer Success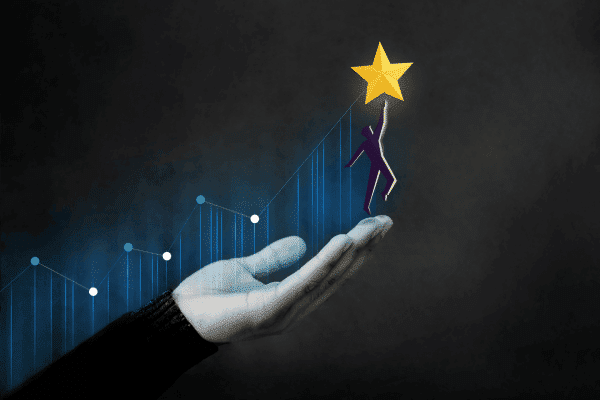 You must view success not just in terms of financial gain but also in terms of providing a great experience for their customers. This is "customer success."
Customer success is the metric by which we measure how well a company achieves its goals and delights its customers.
Unlike traditional measures of success, such as profitability or market share, customer success considers the quantitative and qualitative aspects of a company's performance.
In other words, it not only looks at whether or not a company is making money but also at things like customer satisfaction levels, engagement rates, and Net Promoter Scores.
Customer success leads businesses to focus on their most important asset: their customers.
By keeping the customer front and center, businesses are always working towards providing an excellent experience. So expanding your definition of customer success can help you create a more holistic customer experience that will give them a reason to stay and grow with you.
6. Exceed Customer Expectations
It's your responsibility to meet what your customers are expecting from you. But exceed their expectations? That's a whole other level.
Here are a few suggestions on how you can be at a competitive advantage and start pleasing your customers beyond what they think they deserve:
Personalize the Experience
Personalization in B2B customer experience translates into a tailored experience that meets each client's needs.
Doing this shows your customers that they're more than just a number or just another deal to close. It bespeaks your understanding of their needs. It also shows you're invested in providing them with the best possible service.
Create a Seamless Omnichannel Experience
When a customer interacts with a company, they should have the same great experience whether they're chatting with customer service, browsing the website, or visiting your physical office.
It is what's known as a seamless omnichannel experience. To create a seamless omnichannel experience, companies must create consistent branding across all channels and ensure that each touchpoint is integrated into the others.
Anticipate Customers Needs
The best businesses know their customers well. They don't wait for their customers to come to them with a problem or need. They anticipate what their customers might need or want before they even ask.
This proactive approach ensures that customers always feel cared for and that their needs are consistently met.
Start by really getting to know your target audience. Conduct surveys, interviews, and focus groups to learn as much as you can about your ideal customer. What pain points are they struggling with? What would make their lives easier?
Give Special Offers
Your clients are always looking for ways to save money and increase profits, so why not give them something they didn't see coming?
Not sure how to get started? Here are great ideas:
Send a physical coupon or gift card in the mail.
Give a percentage off their next purchase.
Offer free shipping on their next purchase.
Early access to new products
Exclusive sales
VIP customer service.
The next time they need to purchase in your product category, they'll think of you first. And if you can do this consistently over time, you'll build customer loyalty.
Offer unique solutions to common problems
Your customers have common problems that they need to solve. But what sets you apart is how you solve those problems. What can you do that your competitors can't? How can you make your customers' lives easier in a way nobody else is doing?
How do you increase your chances of coming up with unique solutions to common customer problems?
Make sure to view the problem from the customer's perspective. What are their specific needs and challenges?
Brainstorm as many potential solutions as possible, even if they initially seem far-fetched.
Evaluate each potential solution based on its feasibility and effectiveness.
Be creative. Think outside the box. Test out your solutions and see what works best for your customers.
7. Execute On Your Promises
Losing a client is always hard, but it can be especially difficult when you know they're leaving because your company failed to deliver on its promises.
Whether due to miscommunication, unrealistic expectations, or simply not living up to the hype, falling short of your client's expectations can be costly in terms of lost business and your company's reputation.
Fortunately, there are ways to recover from this situation and even turn unhappy clients into some of your most loyal customer bases.
Acknowledge the Problem and Take Responsibility
The first step in regaining your client's trust is acknowledging that there was a problem in the first place.
It can be difficult for companies that want to maintain a positive image. Still, it's important to remember that admitting fault shows humility and maturity—two qualities that will endear you to your clients.
Once you've taken responsibility for the situation, take immediate action to rectify it. Whatever you do, be sure your client knows that you're taking their concerns seriously and committed to making things right.
Keep the Lines of Communication Open
Effective communication is key to any successful relationship, so always keep the lines of communication open with your clients.
It means being proactive about setting and managing expectations, being responsive when problems arise, and being honest when things don't go as planned.
Proactively setting and managing expectations, being responsive when problems arise, and being honest when things don't go as planned.
Never treat your clients like they're an interruption; start treating them like they're your top priority. If you do this, you'll find that even the most unhappy clients will appreciate your efforts and be more likely to give you another chance.
Make Sure It Doesn't Happen Again
Once you've regained your client's trust, it's important to make sure that you don't do anything to jeopardize it again.
It might mean instituting new policies and procedures internally or beefing up your customer service team so that problems can be dealt with more effectively in the future.
Whatever changes you decide to make, always keep your client in mind—after all, they're the reason you're making these changes in the first place.
Every business makes mistakes—it's inevitable. But what separates good and great businesses is how they respond to those mistakes.
8. Excuse Customer Misbehavior
It's easy to get defensive when a customer is angry or upset, but it's important to remember that they're not always in the wrong.
Sometimes, customers will lash out due to circumstances beyond their control, and it's up to you to diffuse the situation and find a resolution.
It can be difficult, but it's important to remember that your goal is to create a positive experience for the customer, not to win an argument.
We will discuss this more in detail later, but it is important to understand that some customer complaints are legitimate.
If a customer feels they have been wronged, it is your job to listen to their complaint and resolve the issue.
It will show them that you care about their experience and will go above and beyond to make things right.
Tips for Dealing with Difficult Customers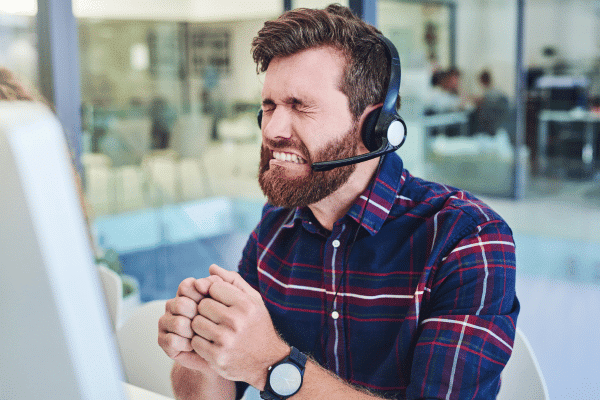 No business is immune to difficult customers. No matter your size and type, you're bound to encounter a customer who's angry, irrational, or just plain tough to please.
While it's impossible to please everyone, there are some things you can do to defuse tense situations and come out ahead. Below are six tips for dealing with difficult customers.
Listen attentively and without interrupting.
One of the best ways to diffuse a tense situation is to simply listen. By giving the customer your undivided attention, you're conveying that their concerns are important to you.
Avoiding distractions, making eye contact, and nodding your head are all nonverbal cues that let the customer know you're engaged in the conversation.
Perhaps most importantly, resist the urge to interrupt. Not only is it rude, but it'll also prevent you from truly understanding the problem.
Remain polite and professional at all times.
It can be difficult to keep calm when dealing with a difficult customer, but keeping your emotions in check is important.
It doesn't imply that you have to agree with everything the customer says; you may need to challenge their points to resolve them.
But no matter what, always maintain a polite and professional tone. It will go a long way in diffusing the situation and making the customer feel valued.
Apologize—even if it isn't your fault.
Difficult customers often just want to be heard. An apology is often all it takes to diffuse a tense situation. Even if the problem isn't your fault, an apology shows that you're willing to take responsibility for finding a solution.
Take action and keep your promises.
Once you've listened attentively and apologized (if necessary), it's time to take action. It might involve offering a discount, exchanging an item, or simply providing information about a policy or procedure.
Whatever course of action you take, ensure you follow through on your promises. Otherwise, you risk making the situation worse.
End on a positive note.
The goal of every customer service interaction should be to end on a positive note—even if that means agreeing to disagree.
By appreciating the client for their business and expressing hope that they'll have a better experience in the future, you let them know that their satisfaction is important to you—and that you're working hard to resolve their issue as quickly as possible。
Keep the customer informed of the progress of their inquiry or complaint.
Don't leave the customers in the dark about the status of their complaints or inquiry. If you need to take some time to research their issue, let them know and provide them with a timeline for when they can expect a response.
If you need to escalate their issue to another department or team, let them know and provide contact information for the appropriate party. The more detail you can give, the better.
In business, customer misbehavior is inevitable.
No matter how well you train your employees or how carefully you screen your clients, there will always be the occasional instance of poor behavior.
When this happens, follow the tips above. They are excellent guidelines for handling the situation correctly to maintain a good relationship with your client.
Conclusion
A positive customer experience is key to a successful business-to-business relationship. By exceeding customer expectations, communicating effectively, and exemplifying good values, you can provide your customers with the best possible experience.
However, sometimes things go wrong, and you encounter difficult customers. Remain polite and professional at all times, avoid arguing or becoming defensive, stay calm and collected, and address the customer's concerns directly. If necessary, ask for assistance in handling the situation.
By and by, you will reap the benefits of doing this. You will gain customer loyalty. It's true: when you put in the effort to ensure customers are satisfied and their needs are met, it can pay off in big dividends.
FAQs
Here are other frequently asked questions that we have not discussed in the article.
How can I make sure my team provides great customer service?
1. Set clear expectations for customer service standards and procedures, and make sure all team members are aware of them.
2. Encourage team members to take ownership of their work and proactively solve customer problems.
3. Train your team on how to handle challenging customer interactions.
4. Promote a culture of open communication within the team and encourage feedback from customers (and other team members).
What are the common mistakes businesses make in customer experience?
There are a few common mistakes businesses make when it comes to customer experience:
Failure to listen to their customers and understand their needs.
Not investing enough in training their employees on how to provide an excellent customer experience.
Focusing too much on negotiations and not enough on the relationship.
Not providing channels for feedback so they can continuously improve. 
How can I create a culture of customer service excellence in my company?
Below are eight key concepts for creating a customer service excellence culture in your company:
1. Define what excellent customer service looks like for your company.
2. Evaluate your current customer service culture.
3. Train your employees on how to provide excellent customer service.
4. Encourage feedback from customers and employees.
5. Promote a culture of teamwork and collaboration.
6. Encourage innovation in customer service delivery.
7. Celebrate successes and learn from failures.
9. Continuously strive to improve the customer experience.