Isn't it amazing how our interests, preferences, or purchasing decisions can be influenced by the people and brands we trust the most? It's a marketing strategy known as affinity marketing.
Affinity marketing leverages existing relationships between customers and well-respected organizations or influencers to create partnerships that benefit both parties. You've likely seen this when your favorite celebrity endorses a brand on social media or an airline partners with a credit card company to offer rewards.
What exactly is affinity marketing, and how can businesses use this powerful tool to boost their sales and grow their customer base? We'll explore its key concepts, benefits, and strategies for leveraging it effectively.
By understanding these principles, you'll be better equipped to form strategic alliances that increase revenue and enhance your reputation among potential buyers.
So let's get started.
What Is Affinity Marketing?
Affinity marketing is a strategic approach that involves collaborating with complementary businesses to create mutually beneficial partnerships.
It leverages the power of existing customer relationships and capitalizes on shared interests, values, or goals between partnering companies. By working together, these businesses can increase brand awareness, expand their customer base, and boost sales while maintaining credibility and trust among their respective audiences.
A key aspect of affinity marketing is that it empowers businesses to tap into new markets by leveraging the reach and influence of their partners.
Affinity marketing often leads to cost-effective advertising solutions as both parties share promotional expenses. This option is attractive for smaller organizations looking to grow without breaking the bank.
Customers are also more likely to trust recommendations from brands they already know and love. Thus creating a win-win situation for all involved in the partnership.
Another major advantage of affinity marketing is its ability to foster long-term business relationships built on common objectives.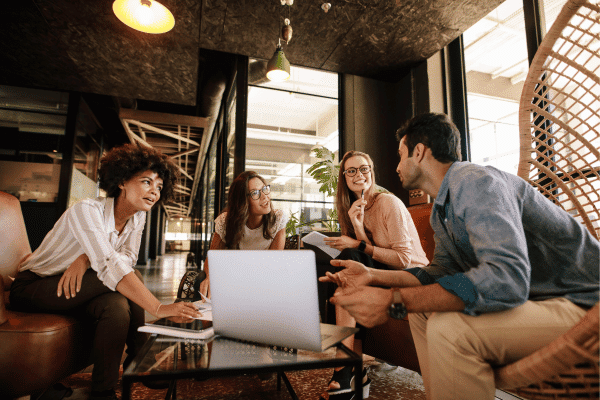 Companies engaged in such collaborations tend to understand each other's values better. In effect, they work towards achieving joint success through cooperation rather than competition.
As consumers continue embracing products and services aligned with their personal and cultural beliefs or preferences, affinity marketing effectively allows like-minded businesses to gain traction within niche markets.
With this understanding, let's see how affinity marketing techniques differ from traditional marketing approaches by exploring various strategies employed in this unique form of promotion.
How Affinity Marketing Differs from Traditional Marketing Approaches
Traditional marketing often casts a wide net to reach the largest possible audience, whereas affinity marketing targets groups with shared interests or values. This targeted strategy allows brands to connect with consumers personally and foster stronger relationships more effectively.
One significant difference between these two approaches lies in their basic principles: traditional marketing is primarily concerned with increasing brand awareness through mass communication channels like TV commercials, print ads, and billboards.
On the other hand, affinity marketing focuses on building partnerships with organizations or individuals who share similar values or cater to the same target audience as your business.
By leveraging these connections, you can create customized campaigns tailored specifically for your partner's audience – ultimately leading to higher engagement rates and conversions.
Another noteworthy distinction stems from the way each method measures success.
In traditional marketing, key performance indicators (KPIs) typically revolve around impressions, clicks, and conversion rates. These quantitative metrics gauge consumer response levels but don't necessarily account for sentiment or loyalty factors.
Affinity marketing prioritizes generating positive emotions towards your brand within a niche community; hence, its KPIs emphasize qualitative aspects such as customer satisfaction scores and testimonials from satisfied users.
Now let's see some examples of successful affinity marketing campaigns.
Examples of Successful Affinity Marketing Campaigns
Here are six examples of affinity marketing campaigns demonstrating the power of this approach.
Starbucks & Spotify
In 2015, Starbucks and Spotify partnered to create the ultimate personalized coffee shop experience for customers using smartphones. Through this collaboration, users can access Starbucks-curated playlists on Spotify while they enjoy their beverages at any location worldwide.
Moreover, My Starbucks Rewards members also receive extra benefits such as earning stars (reward points) when they listen to curated playlists outside of store locations or even save songs heard in-store directly on their Spotify accounts.
By joining forces, these companies have each tapped into their partner's existing customer base. This helps their sales teams create a mutually beneficial partnership that enhances both brands' value propositions.
Nike & Apple
As Starbucks and Spotify have succeeded in their affinity marketing partnership, other prominent brands have discovered incredible potential within these strategic direct marketing collaborations.
One notable example is the dynamic duo of Nike and Apple. These iconic companies share a passion for innovation, technology, and empowering individuals to lead healthier lives.
In 2006, Nike and Apple first teamed up with the launch of the Nike+iPod Sport Kit, allowing users to sync their iPods with special Nike sneakers equipped with built-in sensors.
The collaboration has since evolved into incorporating features on Apple products like iPhones and smartwatches tailored specifically for athletes or those looking to improve their fitness levels.
Today's sophisticated integration includes personalized workout plans through the Nike Training Club app synced directly onto Apple Watches. This enables users to track their progress and receive guided coaching designed by professional trainers.
Coca-Cola & Mcdonald's
These two global giants have been working together since 1955. Ray Kroc, the founder of McDonald's Corporation, convinced The Coca-Cola Company to supply its beverages exclusively at his fast-food restaurants.
Over the years, their strategic partnership has continued flourishing with numerous joint promotions, product offerings, and advertising co-branding initiatives that create added value for both brands.
From serving Coke products as the main beverage option at McDonald's locations worldwide to co-branded commercials, this long-standing collaboration demonstrates how companies can seamlessly integrate their products and services into each other's offerings.
The collaboration highlights their shared commitment to quality and customer satisfaction
These partnerships demonstrate that well-executed affinity marketing campaigns increase exposure and strengthen customer relationships between collaborating businesses.
Benefits of Affinity Marketing
When executed effectively, alliances provide unparalleled opportunities for growth and expansion – a testament to the power of teamwork in driving success across vertical markets.
Here go the seven key benefits of the affinity marketing plan:
Increased Brand Awareness and Reputation
A successful affinity marketing campaign help companies access new customer bases. Both parties benefit from increased exposure, as logos appear on each other's social media channels, websites, and email blasts.
This cost-effective strategy can introduce new customers to brands they may not have discovered otherwise. When two or more of a client's favorite brands work together, it creates trust and credibility while introducing them to something fresh and exciting.
Thus, trust is also built as both parties are seen to share similar values and goals, leading to further support from existing customers.
Increased Customer Loyalty and Retention
Affinity marketing can do more than widen your reach and improve brand recognition.
When people notice their favorite brands collaborating or endorsing each other, they become more confident in both businesses.
The outcome? Loyal customers who find comfort in seeing recognizable labels support one another. And exclusive bargains or promotions with these partnerships entice them to stick around.
This also encourages repeat business and makes it easier for businesses to retain their customer base over time. Higher customer retention rate fuels sustained revenue growth for all parties.
Higher Customer Engagement and Advocacy
Affinity marketing leverages shared affinities to relate with customers on a deeper level, cultivating strong partner relationship management.
Understanding the shared interests, values, and preferences between brands and their customers allows brands to create meaningful connections with their audiences.
Affinity marketing is like building a bridge between two people, allowing them to cross over to the other side and create a deeper connection. This bridge fosters a strong relationship that increases engagement and advocacy.
Improved Customer Lifetime Value
Affinity marketing strategies such as personalized offers, exclusive experiences, and community building create a sense of belonging and emotional attachment, fostering stronger customer retention and driving sustained revenue growth.
This approach enhances customer satisfaction, increases repeat purchases, encourages cross-selling and upselling opportunities, and extends the duration and value of the customer relationship, leading to higher customer lifetime value.
In essence, affinity marketing is a powerful tool for fostering lasting relationships with customers while simultaneously expanding your reach into untapped markets. It's truly a win-win situation that benefits everyone. So, how can you get started with affinity marketing?
Implementing an Affinity Marketing Strategy
Affinity marketing isn't just about partnering with the same company or brands that your target audience loves. It's important to know how to structure an effective affinity marketing strategy.
We will go over seven steps to help you get started:
Conduct Market Research to Identify Target Audience
Conducting market research is a crucial first step in implementing an effective affinity marketing strategy. Identifying the target audience is essential to ensure that all efforts are directed toward those most likely to engage with the brand and become loyal customers.
Market research involves gathering data on consumer behavior, demographics, psychographics, and other relevant factors to help narrow the campaign's focus.
By analyzing this information, businesses can gain insights into what motivates their potential customers' purchasing decisions and tailor their messaging accordingly.
This will provide a better perception of how to develop customer personas and craft targeted campaigns that resonate with them.
Ultimately, conducting thorough market research sets the foundation for successful segmentation by creating a more holistic view of the customer base and providing actionable insights for developing comprehensive customer segments based on shared characteristics and behaviors.
Develop a Comprehensive Customer Segmentation Strategy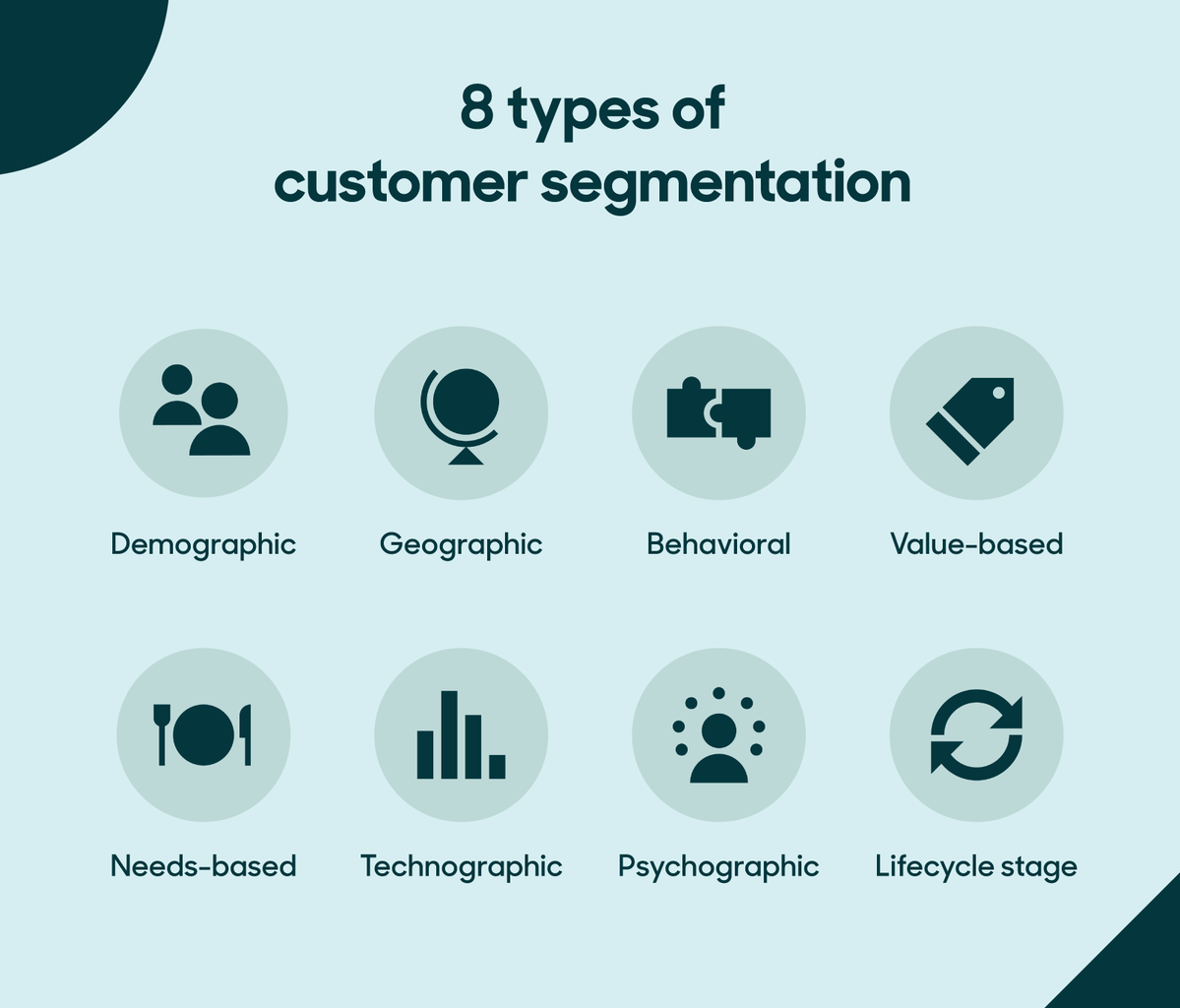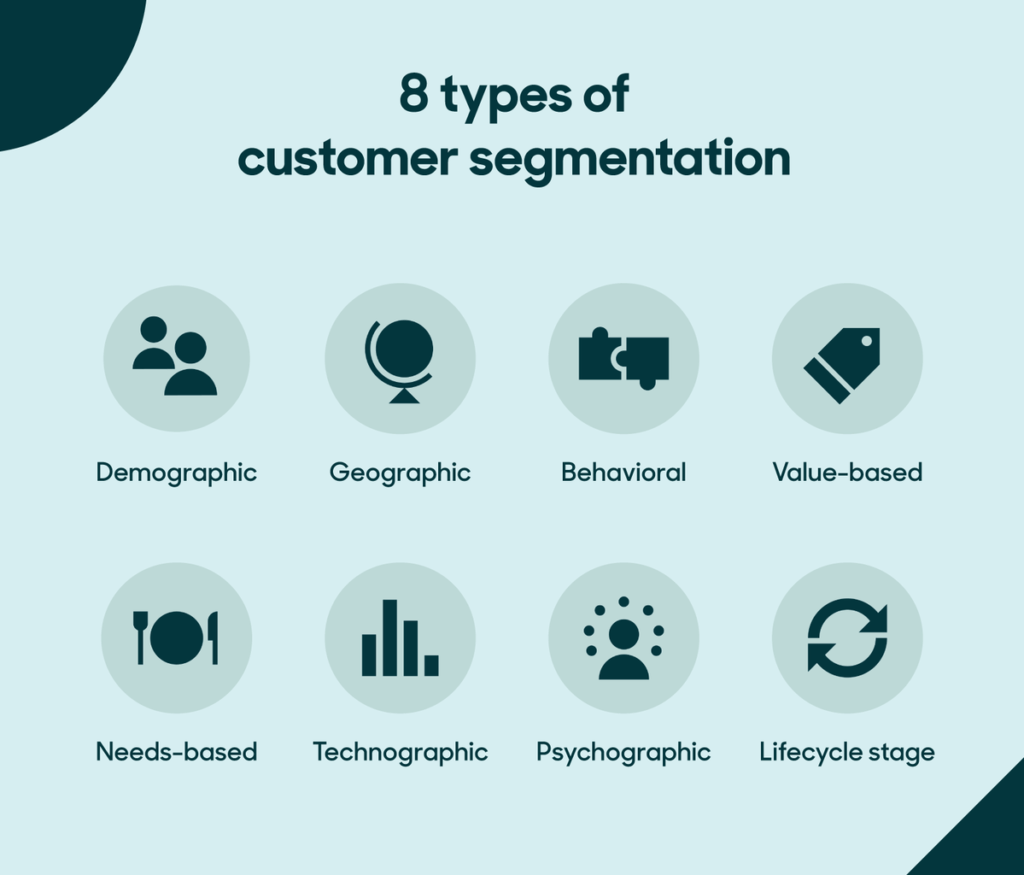 Customer segmentation is categorizing a larger group of consumers into smaller subgroups. Think of it as sorting puzzle pieces into different piles that fit best. By doing so, you can better tailor our messaging and offerings to meet each group's specific desires and motivations.
For example, if we identify a segment of environmentally-conscious consumers who prioritize sustainable products and practices, we can partner with eco-friendly brands or organizations to create mutually beneficial collaborations that appeal directly to this audience's values.
Customer segmentation allows us to work smarter, not harder, by focusing on those most likely to engage with our brand and become loyal advocates over time.
Build Partnerships and Collaborations with Complementary Brands
Now that you have developed a comprehensive customer segmentation strategy, it's time to start building partnerships and collaborations with complementary brands or organizations.
This will allow you to tap into their existing customer base and create mutually beneficial relationships. To successfully implement an affinity marketing strategy through partnerships, there are several key steps to follow:
Identify potential partners who share your target audience but offer complementary products or services.
Reach out to these partners and propose a collaboration that benefits both parties.
Develop a clear plan for how the affinity partnership will work and what each party will contribute.
Continuously track and analyze the partnership's success to ensure it achieves its goals. You can leverage each other's strengths and reach new audiences by creating strong partnerships based on shared values and interests.
Creating personalized and relevant marketing content will take this strategy to the next level. That's what the next step is about.
Create Personalized and Relevant Marketing Content
Creating personalized and relevant marketing content is essential in an affinity marketing strategy.
Consumers are bombarded with generic ads daily, so tailoring the message to their interests and preferences is important. You can grab their attention and build a stronger connection with them.
One effective way to do this is through data analysis. Gather information about your customer's past purchases, browsing behavior, demographics, and more to identify patterns and insights that can inform your messaging.
Another tactic is to use storytelling. Share relatable stories or experiences that resonate with your target audience on an emotional level.
Humanizing your brand and showing that you understand their needs and desires will make them more likely to engage with your content and ultimately become loyal customers.
Leverage Social Media and Online Communities
Did you know that over 4.48 billion people use social media worldwide? This staggering number presents an immense opportunity for businesses to leverage these platforms and online communities in their affinity marketing strategy.
Creating engaging content fosters conversations with customers. You can also build relationships through targeted advertising. Companies can tap into a vast network of potential brand advocates interested in their products or services.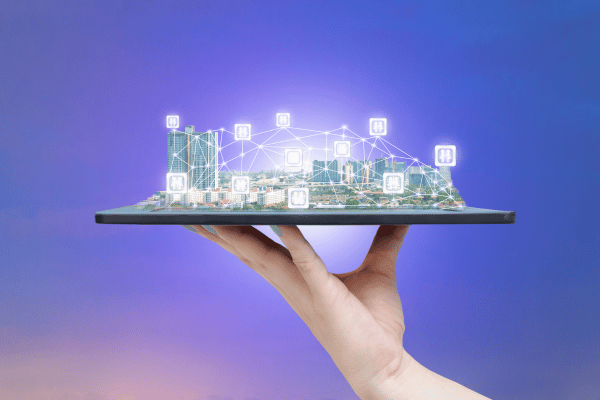 Social media also allows for real-time feedback and insights into customer sentiment, enabling businesses to adjust their approach accordingly. However, it's important to remember that leveraging social media is not a one-size-fits-all solution.
Each platform has unique demographics and best practices. Understanding your audience and tailoring your message appropriately is key to success.
Challenges and Considerations in Affinity Marketing
There are several challenges and considerations when implementing an affinity marketing campaign. This last section explores these challenges and provides tips for navigating them effectively.
Ensuring Authenticity and Avoiding Inauthentic Brand Associations
Affinity marketing requires businesses to connect with their target audience, and avoiding inauthentic brand associations is crucial. Consumers are becoming more aware of disingenuous attempts by brands to align themselves with popular trends or causes.
To prevent negative perceptions and reputational damage, companies must ensure that their affinity marketing efforts are authentic, transparent, and consistent with their brand message.
Before embarking on affinity marketing initiatives, businesses should consider whether an association makes sense for their brand.
Balancing Personalization with Privacy Concerns
Affinity marketing relies on establishing a genuine connection with consumers, who increasingly seek companies that share their values.
Personalization is critical but must be balanced with privacy concerns, and data should be used ethically and transparently. Creating opt-in options can help build trust and make customers more comfortable sharing sensitive information.
Not all customers want highly personalized experiences. Some prefer anonymity when making transactions.
Managing Partnerships and Collaborations Effectively
Choosing the right partner whose values align with your brand is essential to ensure both parties benefit from the collaboration while delivering value to their respective audiences.
Openness and transparency in all dealings build trust between partners and facilitate quick resolution of issues as they arise.
Regular evaluation and measurement of key performance indicators agreed upon by both partners at the start of the partnership enable you to identify areas where adjustments need to be made or opportunities exploited.
Effective management implies building solid relationships based on open communication, shared values, and mutually beneficial outcomes.
Adapting to Changing Consumer Preferences and Trends
The world is moving unprecedentedly, and businesses must adapt to changing consumer preferences and trends while maintaining their core values.
Keeping up with evolving market trends and consumer behavior means staying informed about social media platforms, digital advertising methods, and emerging technologies that could impact how people interact with your brand.
Marketers must also be mindful of industry-specific trends and shifting customer expectations to remain competitive.
Marketers that continually review their current partnership marketing efforts against these changing preferences and innovations ensure relevance in today's rapidly evolving landscape.
So, we saw that brands face the challenge of balancing the need to stay current and relevant with maintaining authenticity and transparency. One effective way of coping with these challenges is by managing partnerships effectively.
The success of any partnership largely depends on shared goals and values, clear communication, and aligned objectives between both parties.
Conclusion
It's no coincidence that many businesses have found success through these partnerships. You can also reap the benefits by avoiding common pitfalls and carefully selecting your affinity partnerships.
By focusing on authenticity, transparency, and mutually beneficial goals, you can establish meaningful connections with your target audience through affinity marketing.
Through continuous monitoring and evaluation of progress towards agreed-upon objectives, you can ensure that your efforts remain relevant in today's rapidly changing landscape.
FAQs
Here are other frequently asked questions about affinity marketing that we have not answered above. This will help you further your research.
What Are Some Common Mistakes Businesses Make When Implementing Affinity Marketing Strategies?
1. Failure to identify the right affinity partner for their brand. This results in a mismatched collaboration that does little to enhance both parties' reputations or reach.
2. Neglecting proper customer communication about the partnership's benefits.
3. Focusing solely on promoting products instead of emphasizing the shared values between brands.
4. Unrealistic expectations. These lead companies down a path riddled with disappointment if campaigns don't achieve immediate success.
How to Identify The Best Potential Partners For An Affinity Marketing Relationship?
1. analyze their target audience and determine complementary products or services that resonate with them.
2. research companies offering these products or services while considering reputation, brand values, customer base, and market reach.

Businesses can form mutually beneficial partnerships by narrowing down prospects based on compatibility and shared objectives. They boost each other's sales and visibility through joint promotional efforts.
How can businesses use technology to enhance their affinity marketing efforts?
Technology can help businesses automate and optimize their affinity marketing efforts. Using customer relationship management (CRM) tools, businesses can manage customer data, personalize communication, and target customers more effectively. They can also use data analytics tools to analyze customer behavior and identify areas for improvement.