Instagram is among the most favored social media platforms, with around 1.2 billion users in 2022. If you can leverage Instagram for B2B marketing, you'll find the perfect visual platform to showcase your products and services.
According to TrackMaven's research, Instagram fosters the highest number of interactions per follower among the major social networks for B2B companies.
With it, you can:
give your followers a behind-the-scenes look at your company
share updates about your business
introduce new offers
provide a link to your valuable content, such as case studies, infographics, or a blog post
Read ahead to learn more about how Instagram can help build relationships with your customers and prospects.
Why Should B2B Businesses Use Instagram?
B2B companies can use Instagram for content marketing, lead generation, and customer retention. With Search & Explore, hashtags, and Instagram Stories, businesses drive customer engagement and stay updated on industry trends.
As a B2B company, you may be cynical about using Instagram. It's just another social media platform where people share aesthetic photos and videos of their personal lives.
But, if you think about it, your target customers are already on Instagram. In fact, more than 50% of buyers follow businesses on Instagram, making it the second most favored platform for following brands.
So why not meet them where they are?
Here are six things Instagram can do for you:
1. Instagram is a Great Visual Site for Promotion.
With billions of monthly active users, the platform offers a vast potential audience for businesses of all sizes. Visual content is far more likely to steal the attention of potential customers than traditional text-based ads.
So, it's ideal for businesses with visually appealing products or services. On Instagram, you can use a variety of content formats, such as photos, videos, carousels, and even IGTV (Instagram's long-form video platform), to capture attention.
There are unique ways businesses can use Instagram to show off their products and services. For example, businesses can use Instagram Live to offer real-time product demonstrations.
And with the recently introduced Shopping on the Instagram feature, businesses can even sell their products directly to consumers.
2. Instagram Builds Connection with Potential Customers.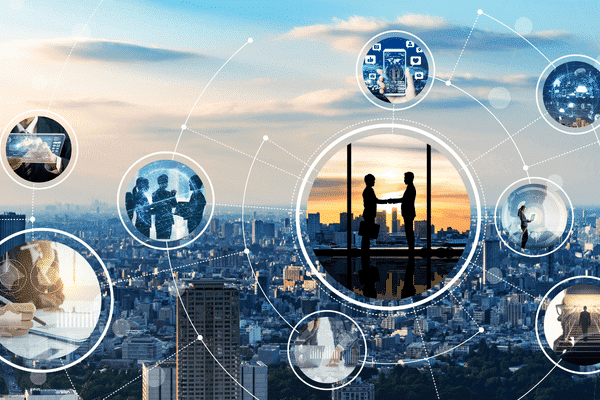 Instagram provides businesses with a more laid-back way to connect with potential customers. Sharing snapshots and videos of your company culture can show potential customers that your business is more than just another faceless entity.
It's a group of people who share the same values and are passionate about their work.
Instagram is a great tool for sharing company culture with the world. Do you have a fun office environment? Do you do regular team-building activities? You can show your followers a glimpse of life at your company.
It will help humanize your brand and make it more relatable to your target customers.
Instagram also provides businesses with an easy way to track their results and measure their success. With built-in tools for analyzing engagement and reach, businesses can fine-tune their approach and ensure they make the most of this powerful social media platform.
3. Instagram is Effective for Increasing Brand Awareness.
Recent studies show that Instagram is the second-most popular social media platform for building brand awareness. So, if you're looking for ways to increase brand awareness for your business, Instagram should be high on your list.
Businesses can do several things to build brand awareness on Instagram. They can use relevant hashtags to make their content discoverable to those searching for that particular topic. They can also share high-quality visuals that accurately represent their brand.
Plus, they can partner with influencers who have a large following on the platform and align with their business. You can also use the platform to share positive press mentions or awards your company has received.
4. Instagram Allows for Quick and Easy Content Sharing.
One of the best things about Instagram is that it's a very quick and easy platform. Businesses can post images and videos on their phone with just a few taps.
With the platform's built-in editing tools, businesses can ensure they create engaging content that looks its best before sharing it with the world.
Another great thing about Instagram is that it's very user-friendly. Even those unfamiliar with social media can quickly learn how to navigate the platform and start sharing content.
5. Instagram Helps Driving Traffic to Company Websites.
While Instagram is a great platform for building brand awareness, you can also use it to drive traffic to your website.
You can motivate potential customers to visit your site and learn more about your business by including links to your website in your profile and posts.
You can also use Instagram ads to drive traffic to your website. By targeting prospects with relevant ads, you can increase their chances of clicking on your ad and being taken to your site.
6. Instagram is a Good Place for Sharing Relevant Content.
In addition to sharing photos and videos, you can also share infographics and other types of visual content on Instagram. You can introduce new concepts or provide relevant information in an easy-to-digest format.
What Type of Content Works Best for B2B Businesses on Instagram?
While each business is different, a few types of content tend to work well for B2B businesses on Instagram. These include:
1. Product Photos and How-to Videos
Instagram is the best platform for product photos and how-to videos.
It has a large and engaged user base. With hundreds of millions of monthly active users, there is a good chance that your target audience is on Instagram.
It is a visually-focused platform. It makes it ideal for product photos and How-To videos, which are both highly visual.
It offers several features and tools to help promote your products and videos. For example, you can use hashtags to reach a wider audience, and you can post product photos and How-To videos in your Stories to drive traffic to your website or blog.
It constantly evolves, and new features are regularly introduced to help you promote your business. For example, Instagram has recently introduced shoppable posts, which allow businesses to tag products in their photos and link directly to the product page on their website.
It is a mobile-first platform. This means most users access it via their mobile devices. It is important because your audience can consume your content anywhere, anytime. So whether your customers are at home, at work, or on the go, they can see your content and learn about your offer.
2. Company Culture Photos
Posting company culture content helps potential employees see what it would be like to work for your business. It can also help to attract customers and build brand loyalty.
Seeing that your business is a good place to work can make potential customers more likely to do business with you, and loyal customers are more likely to remain loyal if they see that you have a strong company culture.
Sharing corporate culture content can also help build relationships with other businesses and create partnership opportunities.
Customers who see you're committed to your employees and creating a thriving workplace are more likely to want to support your business.
This content can include employee spotlights, team-building exercises, or even office space pictures.
3. Customer Testimonials and Success Stories
Sharing customer testimonials and success stories are a great way to build trust and credibility with your audience. When potential customers see how others have had success with your products or services, they are more likely to want to try them for themselves.
This content can come in written testimonials, video testimonials, or even before-and-after photos.
4. Behind-the-Scenes Footage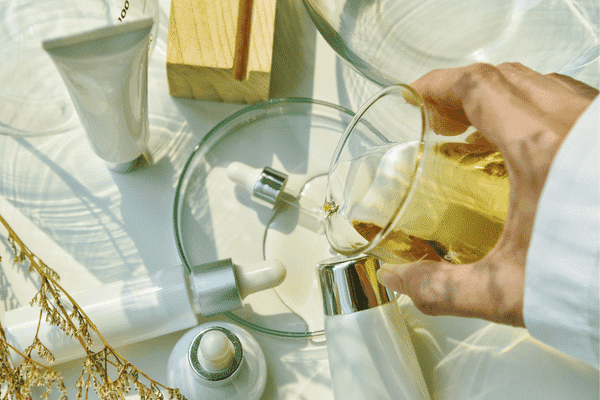 Showing your audience a behind-the-scenes look at your business helps them feel closer to your brand. It also helps them understand what goes into making your products or delivering your services.
Doing can help build trust and credibility with your audience and make them more likely to do business with you. If they see that you're transparent and have nothing to hide, they are more likely to do business with you.
In many cases, behind-the-scenes footage is filmed by the company's staff, allowing them to control the narrative and ensure that the finished product is accurate and informative.
Some companies hire outside firms to produce this type of footage, which can add an objective perspective.
5. Events and Conferences
Sharing event highlights can help raise awareness of your business and what you do, making it more relatable to the target audience and future partners. Posting photos and videos from conferences establishes the company as an industry leader.
This content can also help create a sense of community and belonging among employees. When staff members see that their company is involved in exciting events and conferences, they are more likely to feel proud to be a part of the organization.
6. Influencer Marketing
One of the most popular trends in recent years has been influencer marketing, whereby brands partner with social media users with a massive following to promote their products or services.
Due to its visual nature, Instagram has proved to be one of the most fertile platforms for influencer marketing.
Many brands have found that featuring their products on Instagram alongside high-quality images and positive reviews from influencers can effectively reach new audiences and boost sales.
If you're thinking of using influencer marketing to promote your business on Instagram, there are a few things to keep in mind.
Choose influencers who are right for your brand and whose values align with yours.
Set clear objectives for your campaign so that you can measure its success.
Engage with your audience, respond to comments and questions, and create truly valuable content for your followers.
7. Giveaways and Contests
Everyone loves a good giveaway, and social media users are no exception. Running a contest or giveaway is a great way to generate interest in your brand and reach new audiences.
When done correctly, giveaways can also be used to collect valuable data about your customers that you can use to revamp your Instagram marketing efforts down the line.
8. Industry News
Industry news refers to stories, articles, and other information about a particular industry or sector. This type of news can be useful for industry professionals as it can provide insight into trends, new technologies, and other important developments.
It is a good practice for your business to post industry news on your website or blog for the following reasons:
It helps to keep your audience informed about the latest developments in your field. It is important not only to keep them up-to-date on what your business is doing but also to help them understand the context of your work.
It shows that you are actively engaged with your industry and committed to staying abreast of the latest trends. It can help to build trust with your audience and improve your reputation as a thought leader in your field.
It is a good way to keep your audience engaged and informed and can help build trust and credibility for your business.
9. User-Generated Content (UGC)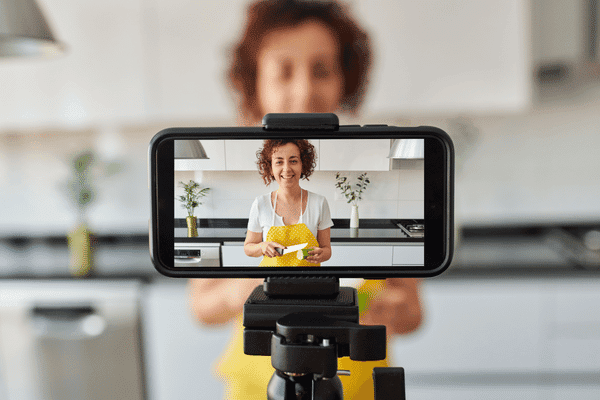 UGC is any content created by customers rather than the brand itself. It can include reviews, testimonials, photos, videos, and more.
One advantage of UGC is that it is often seen as more trustworthy, authentic, and relatable than traditional advertising. It is because it comes from a real person who has used the service. It can help to build a sense of community around your brand.
When customers see that other people are enjoying your products, they are likelier to want to be a part of that community.
Brands can encourage UGC by running competitions and giveaways, using hashtags, and featuring user-generated content on their social media channels and website.
By now, you should have a tighter grasp of what Instagram can do for your business. As you can see, several benefits make it well worth your while to start using this platform to promote your brand.
Let's proceed to effective tactics for creating digital marketing campaigns on Instagram.
Tips for Creating Successful Instagram Campaigns for B2B Businesses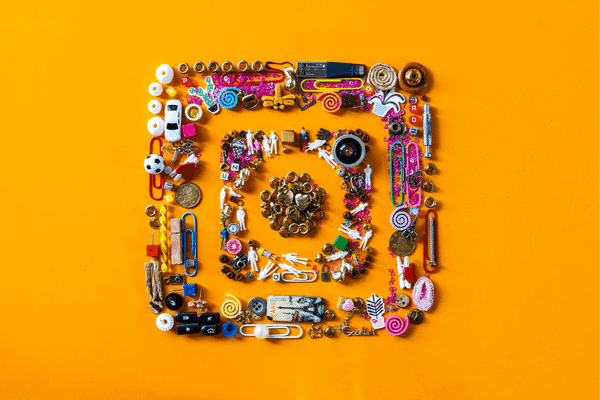 1. Make sure your profile is complete and updated
You should ensure your business's Instagram profile is up-to-date and has all the information people need to learn about your company. It includes your business name, logo, website, and a brief description of what you do. You should also include a call-to-action (CTA) in your profile so that people know what they need to do once they've landed on your page.
2. Use authentic, real-time user-generated content
In the past, brands were hesitant to use UGC because they worried about losing control of their message. However, UGC can be an incredibly powerful marketing tool, as we have already talked about before. It is authentic, timely, and relevant.
In a marketplace where consumers are stormed with advertising messages, UGC has the power to cut through the noise and reach people on a more personal level.
However, you must be mindful to monitor and respond to any negative sentiment expressed in UGC. If you use UGC in your marketing campaigns, vet it carefully before putting it out into the world.
3. Create interesting and engaging captions
Your photos should be high-quality, but that's not all that matters. The caption is also important, as it is your chance to engage with your audience and tell a story.
Don't just post a photo and write a one-sentence caption. Instead, take the time to write something thoughtful and engaging that will draw people in and make them want to discover your brand better.
So how can you make sure your Instagram captions are engaging and interesting? Here are a few tips:
Tell a story: People love stories, so try to weave a narrative into your caption. It could be the story of how your business started or a backstage look at what goes into making your products or services.
Use humor: A little humor can make your caption more engaging. Just be careful not to appear too sales-y or pushy.
Ask a question: Throwing interesting questions in your caption is a great way to encourage people to engage with your post. And, if you're clever with your question, it can also help to promote further engagement by getting people to tag their friends in the comments section.
Share interesting facts or statistics. "Did you know that… ?" People are naturally curious and love to learn new things. If you can share an interesting fact or statistic in your caption, you'll pique people's curiosity and make them want to learn more about your brand.
Use emojis to add visual interest. While a picture may be worth a thousand words, an emoji is worth at least double that on Instagram. Emojis are a great way to add visual interest to your caption and help communicate your message more effectively. They can also break up long blocks of text, making your caption more readable. When used judiciously, emojis can be a powerful tool for getting your point across. So next time you're stuck for something to say, don't be afraid to reach for the emoji keyboard. Chances are you'll find the perfect way to express yourself.
4. Leverage hashtags to reach a wider audience
Hashtags are a way to categorize content on social media platforms. By adding a hashtag to a post, users can make it easier for others to find content that is relevant to their interests. Hashtags can track current events, start conversations, and promote brands or products.
For example, the hashtag #coffeeshop might be used by coffee lovers to find pictures and recommendations for new cafes to try. Hashtags can be added anywhere in a post, and most platforms allow users to search for content by hashtag.
Here are some tips for using hashtags effectively:
Do your research: Hashtags can be very topic-specific, so it's important to do your research and choose ones relevant to your brand and target audience.
Use a mix of popular and niche hashtags: Popular and niche hashtags will help you reach a wider range of people. Popular hashtags will help you get more views, while niche hashtags will help you connect with people interested in specific topics.
Use relevant keywords: In addition to using relevant hashtags, you should also use relevant keywords in your posts. It will help ensure that your content comes up when people search for specific topics.
Don't overdo it: Using too many hashtags can work against you, as it can make your content appear spammy. Stick to using 1-2 hashtags per post, and make sure they're relevant to the content you share.
5. Run contests and giveaways
People love free stuff, so it's no surprise that contests and giveaways are a great way to promote your business on Instagram. A well-executed contest or giveaway can help you increase brand awareness, build customer relationships, and generate leads.
Here are a few things to keep in mind when running a contest or giveaway:
Choose a prize that is relevant to your target audience. The prize should be something that people want to win and should be relevant to your brand. For example, if you're a cosmetics company, you could give away a makeup prize pack.
Make the entry requirements simple. The easier it is to enter, the more people will likely participate.
Promote your contest or giveaway across multiple channels. In addition to promoting it on Instagram, make sure to promote it on your website, blog, and other social media platforms.
Top 5 Tools to Help You Get the Most Out of Instagram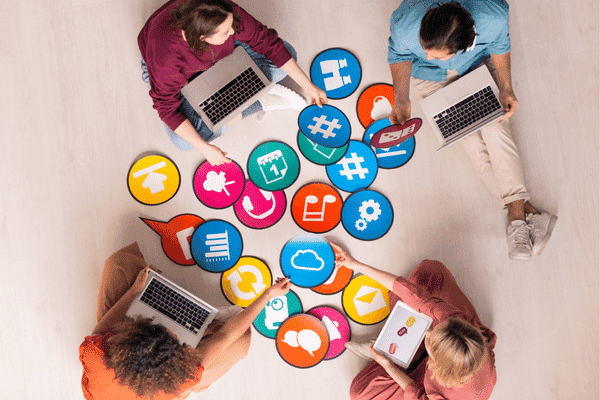 1. Iconosquare
Iconosquare is a social media analytics tool that enables users to track, measure, and optimize their Instagram performance.
The platform provides detailed insights on followers, posts, and Stories, as well as a comprehensive analysis of engagement and reach.
Iconosquare also helps manage your Instagram business account, including scheduling posts, monitoring hashtags, and collaborating with team members.
With its easy-to-use interface and advanced features, Iconosquare is the perfect tool for businesses and content creators who want to make the most of their Instagram presence.
2. Later
Later is a platform that enables users to schedule and publish Instagram posts. The platform provides a visual calendar that makes it easy to see when content is scheduled and tools for managing hashtags, locations, and captions.
Later also offers a suite of analytics tools, so users can track the performance of their posts and optimize their content strategy.
3. Snapseed
Snapseed is a photo editing app that enables users to edit and enhance their photos. The app offers many features, including cropping, rotating, straightening photos, and adding filters, frames, and text.
Snapseed also provides advanced tools for adjusting brightness, contrast, and saturation. With its easy-to-use interface and powerful editing features, Snapseed is the perfect pair for your Instagram app as you curate perfect photos.
4. Hootsuite Insights
Hootsuite Insights is a social media analytics tool that enables users to track, measure, and analyze their social media performance.
The platform provides insights on followers, posts, and engagement, as well as a comprehensive analysis of reach and impressions.
Hootsuite Insights can help you manage your Instagram account, including scheduling posts, monitoring hashtags, and collaborating with team members.
5. Canva
Canva is a design platform that enables users to create visually-stunning photos, videos, and documents. The platform provides a library of templates and tools for adding text, graphics, and effects.
Canva also offers editing features, so users can perfectly customize their photos and videos.
Conclusion
Your market is mostly Instagram users, so you should be there too. With the right social media tools, you can use Instagram to increase brand awareness, build customer relationships, and generate leads.
FAQs
Here are other questions about leveraging the power of Instagram for B2B marketing.
How can I use Instagram for lead generation?
There are a few ways you can use Instagram for lead generation, including:
– Creating an Instagram contest or giveaway
– Adding a call-to-action (CTA) to your bio
– Posting photos and videos with CTAs
– Using hashtags to reach a wider audience
– Partnering with influencers to promote your brand
How often should I post on Instagram?
The frequency of your posts will depend on your goals and audience, but general best practices suggest posting 1-2 times per day.
How can I measure my Instagram performance?
There are a few ways you can measure your Instagram performance such as checking the following:
– number of likes and comments on your posts
– number of views on your videos
– follower count
– engagement rate on your posts

You may also use social media analytics tools like Iconosquare, Hootsuite Insights, or Canva to get detailed insights on your performance.
How can I use Instagram Stories for business?
There are a few ways you can use Instagram Stories for business, including:
– Sharing behind-the-scenes content
– Showcasing products and services
– Highlighting customer testimonials
– Featuring employees and partners
– Promoting events and webinars
– Running contests and giveaways
How do you approach B2B on Instagram?
The best way to approach B2B on Instagram is by sharing high-quality content that will be of interest to your target audience. You should also use relevant hashtags, post at optimal times, and engage with other users. Additionally, you can collaborate with influencers and run contests and giveaways to reach a wider audience.