Lead prospecting is the fuel to power your sales engine. A steady flow of promising prospects upholds your pipeline and keeps you moving forward in sales.
To drive success, you need carefully crafted approaches that uncover fresh opportunities quickly and effectively.
Different strategies may work in different scenarios, but all are founded on the same core principles of research, prioritizing outreach, and follow-up.
This post outlines five of the most effective lead prospecting approaches used across industries and organizations.
Keep reading.
What is Lead Prospecting
Lead prospecting is the process of finding and qualifying potential customers. The goal is to identify individuals or businesses who may be interested in your product or service.
Many confuse lead prospecting and pipeline generation. And truly, they are closely related. However, there's a key distinction between the two.
| | |
| --- | --- |
| Prospecting Leads | Lead Generation Strategies |
| actively seeking out potential leads | drawing in potential customers through marketing channels |
| the goal is to create a list of qualified contacts | the goal is to attract more attention and interest in a product or service |
| requires more time as it involves identifying, researching, and reaching out to prospects individually | has a faster turnaround time since campaigns are automated and deployed widely. |
| more targeted because it focuses on specific contacts that match the criteria for an ideal customer profile | effective for creating awareness but broadens its reach without focusing on a particular type of person or company. |
| focuses more heavily on generating quality conversations with promising prospects | prioritizes quantity by targeting large amounts of people |
| more proactive in approach to finding new customers | more reactive in approach to attracting potential customers through marketing efforts |
The Process of B2B Lead Prospecting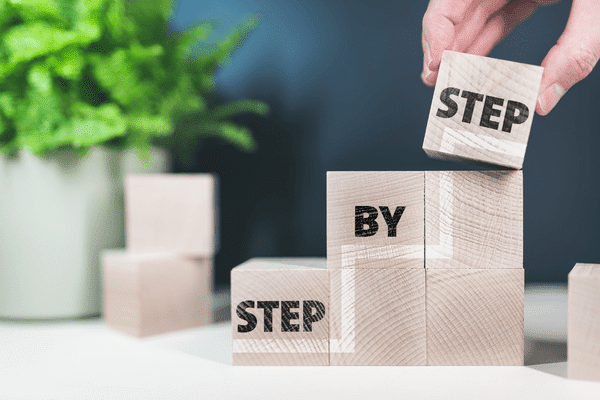 Take a look at this ideal step-by-step lead prospecting process for B2B.
Identify Prospects
The first step in a successful B2B lead prospecting process is identifying potential prospects.
Start by researching your target market and gathering information about companies that fit the criteria for being a good lead.
Create a detailed list of the characteristics or attributes you are looking for, such as size, industry, location, and available budget. This will help you easily find potential leads that match your desired criteria.
Research Prospects
Once you have identified potential prospects, research each one thoroughly and gain more insight into their goals and objectives.
Use online sources such as social media platforms, business directories, and websites to learn more about the company's history and current initiatives.
Websites like ZoomInfo & Salesforce can offer invaluable insights, while Google search operators can dig up interesting data from different web pages. Meanwhile, LinkedIn is a great resource for profiling whom you are dealing with inside those companies.
You can also use some of the free tools available online to obtain additional data, such as company size or estimated revenue.
Experiment with different types of resources until you find one that works best for achieving the results needed for your research.
Create Personalized Contact Strategies
Then, it's time to craft personalized contact strategies for each identified prospect.
Decide on an appropriate touchpoint strategy based on the type of relationship you want to build with them, whether it be via email, direct mail, or telephone.
Then start building out personalized messages tailored specifically for each lead that include relevant information about them and why they should do business with you.
Take note of any preferences they might have when communicating with them (e.g., preferred communication channels).
Reach Out to Prospects and Follow Up
When ready, reach out to your prospects using the contact strategy created in Step 3, along with personalized messages crafted for each one of them.
If there's no response after initially reaching out, then continue following up periodically until there's either a positive response or enough evidence suggests that it's better not to pursue this particular lead further.
When relevant opportunities arise, be sure to take advantage of them by offering value-added solutions specific to their needs and wants so as increase your chances of success in securing new business prospects.
Track Your Efforts
Always keep track of all your efforts throughout the entire process.
By keeping a close eye on emails, calls, and other activities during each phase of this process, you can accurately measure the progress made over time. In turn, making necessary tweaks as needed will ensure success in meeting our set goals from the outset.
Major Challenges in Lead Prospecting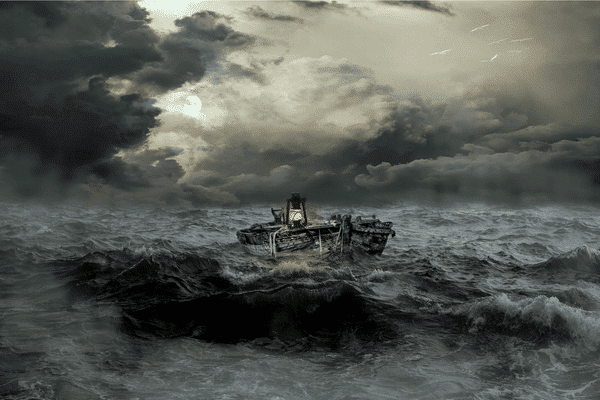 Lead prospecting is like navigating treacherous waters. To stay afloat, equip yourself with the right knowledge and an open mind for creative solutions. Anticipating potential issues sets you up for success as you navigate through uncharted territory.
40% of sales teams claim sales prospecting was the most challenging part of the sales process, according to HubSpot's 2021 Sales Enablement Report.
Here are five of the most common challenges companies encounter when prospecting leads.
Gaining Access
The first challenge that you'll face when trying to acquire B2B leads is gaining access to the right contacts.
Seek out people or organizations with whom you have an existing relationship. These connections may be able to provide access to their contact lists so that you don't miss any potential leads.
Alternatively, you could use third-party lead generation services to help gain access to the contacts that you need.
Data Quality & Accuracy
You've made a great start by gaining access to potential leads. Unfortunately, if accuracy isn't ensured during this process, it can lead straight down a dead-end road. This will result in wasted effort and money trying to clean up any issues that arise from poor data record-keeping.
To get around this problem, be sure to review each contact manually before adding them to your records and verify their details using multiple sources where needed.
With direct access lists from reliable sources, you can feel confident in avoiding any potential misdirection.
Unqualified/Non-Responsive Leads
Sometimes, even with the best data, you'll still have to deal with unqualified or non-responsive leads.
You can minimize this with predictive analytics to segment and score your contacts It uses AI-driven algorithms to analyze customer data and surface leads that have the highest potential for conversion.
Now, what if you get rejected?
First off, don't take it personally. Rejection is a normal part of any sales qualification process, and you can use it to your advantage by learning from each experience and refining your approach for future attempts.
You should also try to treat every rejection as an opportunity to build relationships with potential customers further. Send them a polite note thanking them for their time, and offer them helpful advice or content that may be of interest to them.
Building Rapport
Establishing rapport with potential customers can be an uphill task for some businesses due to the sheer amount of competition out there in the market today.
To tackle this issue, you'll need to understand the motivations and interests of each prospect and provide helpful information, such as industry insights or resources that could benefit their business.
You may also try leveraging social media channels, like Twitter, to engage with new prospects and build relationships with them.
Managing Costs
Last but not least is managing costs associated with acquiring new leads, which can often be expensive depending on how much work needs to go into finding those leads in the first place (i.e., research tools used for identifying potential customers).
To keep costs in check, you can opt for cost-effective methods such as customer referrals or running targeted online advertising campaigns.
Traditional marketing strategies, such as direct mail campaigns or telemarketing calls, can be expensive and may not yield as great of returns as other methods would in terms of ROI.
10 Lead Prospecting Approaches
Now, we come to the primary reason you're here. You want to know the best lead prospecting approaches to help you invigorate your sales funnel, reach your goals, and grow your business.
Approach No. 1: Lead Scoring System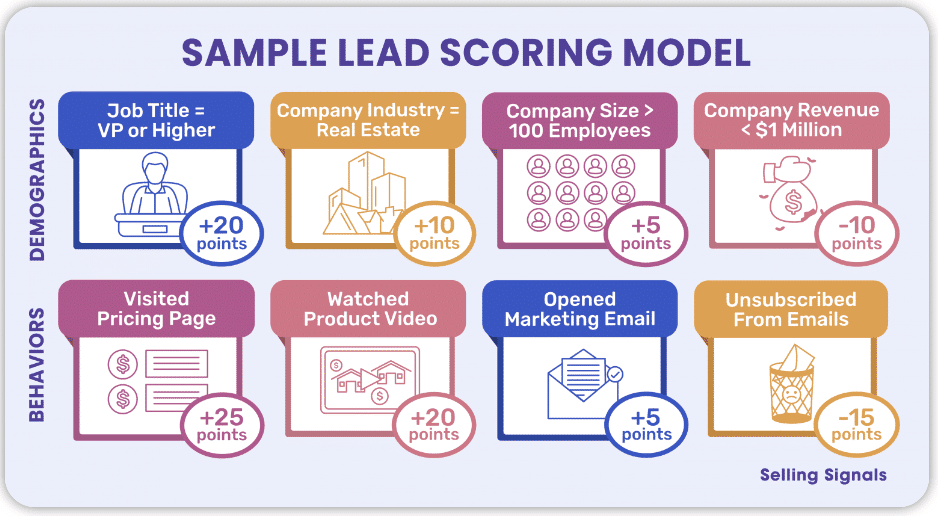 A lead scoring system is a method of ranking leads to determine their sales readiness. The system assigns points to leads based on their behavior, demographics, and other factors to identify which leads are likely to convert into customers.
Sales reps can run lead scoring to prioritize follow-up activities and focus sales efforts on the most promising leads. With a lead scoring system, businesses can ensure that their sales teams spend their time on the most valuable leads.
Lead scoring can also help businesses to understand their customer base better and to identify trends among their best customers.
How to do it:
The first thing to do is make a spreadsheet with three columns: Company, Website, and Notes.
In the Company column, list every company you want to target. Include the website address in the Website column for each company. In the Notes column, add relevant information about the company, such as its size or industry. Once you have a complete list of companies, it's time to start scoring them.
Give each company a score from 1-10 in the following categories: fit, budget, authority, and need.
Fit is how well your product or service aligns with the company's business model.
Budget is the estimate of how much money the company has to spend on your product or service.
Authority is how influential the decision-maker at the company is.
Need is how great the company's need is for your product or service.
The higher the score in each category, the more likely the company will be a good lead.
Approach No. 2: Personalized Touches
Most of us have had interactions that felt entirely scripted. The other person seemed to be following a set of steps that they had memorized, and as a result, the conversation felt stiff and unnatural.
In contrast, we've all also experienced interactions that felt completely personal and sincere. These are the kind of interactions that stick with us and that we remember long after they've ended.
Successful marketers are big believers in personalized touches when prospecting.
There are a few reasons for this:
It shows that you're paying attention and you care about the person you're reaching out to.
It sets you apart from all the other people emailing them and trying to get their attention.
It creates a relationship with the person you're prospecting rather than just a one-time interaction.
How to do it:
Learn the client's name and use it during interactions. This simple gesture shows that you value them as an individual and are interested in building a relationship.
Ask questions about the client's business and show a genuine interest in their success. Taking the time to learn about their goals and challenges will better equip you to offer relevant solutions.
Send handwritten notes or cards on special occasions such as holidays, anniversaries, or after a meeting. This thoughtful gesture will help you stand out from the competition and make a lasting impression.
Invite clients to events or networking functions that you think they would enjoy or find beneficial. It shows that you value their company and want to help them grow their business.
Keep in touch even when there is no immediate business need, just to check in and see how things are going. It shows that you care about them as a person, not just a potential source of revenue.
Send articles, books, or other resources that you think might be helpful or interesting. It shows that you're thinking about them even when you're not trying to sell them something.
Refer other businesses or individuals that you think they would benefit from working with. It demonstrates your commitment to their success, even if it doesn't directly benefit you.
Approach No. 3: Account-Based Marketing
Account-based marketing (ABM) is a strategic approach to selling that focuses on individual accounts and customer segments. Rather than casting a wide net and trying to attract as many leads as possible, ABM allows you to target specific accounts that are a good fit for your product or service. This approach allows you to build deeper relationships with key accounts and better position your sales team for success.
How to do it:
Research your target accounts and identify the key decision-makers. It will allow you to tailor your approach and message to each account.
Develop a deep understanding of your target accounts' business objectives and pain points. It will help you create a compelling value proposition that resonates with them.
Create targeted content and offers that are specifically tailored to each account. It will make you stand out from the competition and better position your sales team for success.
Align your sales and marketing teams around each target account. With this, you can be sure everyone is working towards the same goal maximizing the chances of success.
Execute a multi-channel approach that utilizes all of your sales and marketing channels to reach your target accounts. It will ensure that you're using all of your resources to their fullest potential.
Approach No. 4: Technology
Many sales prospecting tools can help you be more effective in your lead prospecting efforts. From automation software to Customer Relationship Management systems, options are available to help you streamline your process and close more deals.
How to do it:
Use an email automation tool to track emails, set reminders, and schedule follow-up tasks.
Use a CRM system like to store contact information, track interactions, and measure progress over time.
Use a lead generation tool like LeadPages or Unbounce to create targeted landing pages and forms that capture leads' information.
Use a marketing automation tool like HubSpot Marketing or Pardot to automate your marketing efforts and nurture leads through the buyer's journey.
Use a social media monitoring tool like Hootsuite or Sprout Social to track mentions of your brand and engage with potential leads on social media.
Approach No. 5: Webinars or Podcasts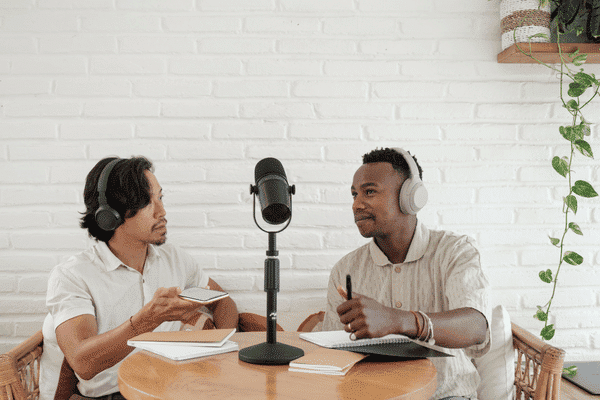 Webinars and podcasts are a great way to generate leads and build relationships with potential customers. You can position yourself as a thought leader in your industry and build trust with your audience by providing valuable information.
How to do it:
Choose a topic that's relevant to your target audience and showcases your expertise.
Promote your webinar or podcast through your social media channels, email list, and website.
Develop a landing page to capture leads' information. Be sure to include a sign-up form and offer a freebie for their contact information.
Host a live webinar or podcast and interact with your audience in real-time.
Approach No. 6: Landing Pages
A landing page on your website is designed to convert visitors into leads or customers. It is typically a standalone page with a clear Call-to-Action (CTA) that drives users to take action.
The end game of a landing page is to generate revenue. It could be through the sale of a product, the sign-up for a newsletter, or the download of an e-book. A successful landing page must be carefully designed and masterfully executed to achieve its intended purpose.
Many factors go into designing an effective landing page, such as copywriting, layout, images, and CTA.
How to do it:
Choose a relevant and targeted topic for your landing page.
Keep your copy clear and concise. Use persuasive language to drive users to take action.
Use images or videos that are relevant and visually appealing.
Include a CTA that is clear and easy to follow.
Test your landing page to ensure it's effective.
Monitor your results and make changes as needed.
Approach No. 7: Retargeting Ads
Retargeting Ads are online advertisements that allow businesses to keep their brand in front of bounced traffic after they leave a website. Retargeting ads follow your users around the web and re-engage them with personalized ads based on their previous interactions with your website.
You've probably been retargeted before – you visit a website, leave without taking any action, and then start seeing ads from that website everywhere you go. That's retargeting. And it's effective – studies have shown that retargeted ads can result in a 10x higher click-through rate than standard display ads.
How to do it:
Set up a retargeting campaign through an ad platform like Google AdWords or Facebook Ads.
Choose the pages on your website that you want to target with your ads.
Create personalized ads that are relevant to your target audience.
Set your budget and bid for your ad placement.
Monitor your results and adjust as needed.
Approach No. 8: Free Resources
One of the most effective methods to generate leads is by offering free resources that are valuable to your target audience.
Whether it's an e-book, a whitepaper, or attending an insightful webinar – there are limitless possibilities to help your prospects gain the knowledge they need.
The key is to make sure that your freebie is high quality and relevant to your target audience. It should also be something that they would be willing to exchange their contact information for.
How to do it:
Choose a theme for your freebie that is relevant to your target audience.
Create a piece of content that is high quality and informative.
Promote your freebie through your social media channels, email list, and website.
Include a sign-up form to capture leads' information on your landing page.
Approach No. 9: Email List
An email list is an email addresses database that you can refer to when sending marketing messages or announcements to your subscribers. Email lists are essential for you, as they allow you to stay in touch with your customers and build relationships with them.
How to do it:
Set up an email list through a platform like MailChimp or Constant Contact.
Create sign-up forms on your website and promote them through your social media channels.
Offer incentives for people to sign up for your email lists, such as a freebie or contest.
Send regular emails to your subscribers with valuable content.
Monitor your results and make changes where needed.
Approach No. 10: Tradeshows and Events
The best salespeople go where their customers are. If you want to sell products or services to businesses, you need to attend the same tradeshows and events that they do. That way, you can network with potential customers and get your foot in the door.
Tradeshows and events are great places to start building relationships with potential customers. You can introduce yourself and your business, exchanging business cards and information about what you do. You can also learn more about what potential customers are looking for so that you can tailor your sales deck accordingly. And with the right timing and luck, you might even make a sale on the spot.
How to do it:
Research tradeshows and events that are relevant to your industry.
Plan what you need for your booth or table, such as signage, giveaways, and brochures.
Attend the event and talk to people about what you do.
Follow up with any leads you generate after the event.
There you have it! Ten of the most effective yet easy-to-follow lead prospecting approaches you can use to generate more leads for your business.
Tips for Maintaining a Lead Database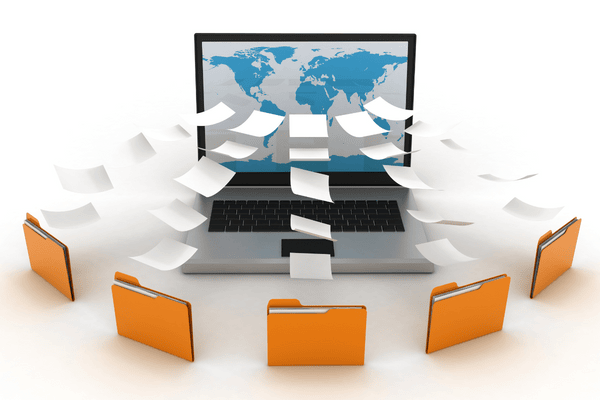 Now that you've generated a slew of leads, the next step is to maintain them so that you can continue to generate revenue over time. It involves creating a system for tracking and organizing your leads and regularly staying in touch with them.
A lead database is a collection of potential customers or leads targeted by a business. There are different lead databases available. Some focus on specific industries, and geographic regions, while some have been specifically targeted.
Businesses can use a lead database to target their marketing and sales efforts effectively and ultimately increase their chances of closing more deals.
Here are some tips for maintaining a lead database:
Tip #1 Make sure you have a clearly defined process for collecting and inputting data.
Without a clear process for collecting data, your lead database will quickly become a mess. Even if you have the most organized system in the world, there's no way to input data efficiently without a clear process.
Any business that generates leads should have a clearly defined process for collecting and inputting data. This process should minimize errors and ensure that data is entered in a consistent format. You can solve this by creating a template that you can use to input data.
This template should be designed so that you can enter all necessary information quickly and easily. Another important consideration is how you will input data into the system.
For example, will someone manually enter it, or will it be imported from another source? Whichever method is used, just keep a system that ensures every data is entered accurately and promptly.
Tip #2 Regularly clean and de-dupe your data to ensure accuracy.
Like most B2B marketers, you have a love-hate relationship with your data. You love it when it's working for you and generating qualified leads that turn into customers. But you hate it when it's outdated, inaccurate, or just plain missing.
Yet, although we all know data is essential to our success, many of us still don't treat it with the necessary attention.
We let duplicate records build up, we fail to update our contact information, and we don't regularly clean out old leads that will never convert. As a result, our data gets stale, and our marketing efforts suffer.
The solution is to commit to regular cleaning and de-duping your data. It may seem tedious, but prioritizing data hygiene ensures that your marketing efforts are always based on the most accurate information.
Tip #3 Enrich your data with firmographics, technographics, and other data points.
Enriching your data should be a no-brainer for any marketer. The benefits of doing so are well-documented, and the ROI is proven.
Firmographics, technographics, and other data points can seem like a foreign language to many marketers. But the beauty of enrichment is that it doesn't have to be complicated. By simply adding a few key data points to your lead database, you can make your data work harder for you. And that's something any marketer can get behind.
Firmographics are essential for understanding your target audience. Knowing your target's industry, size, revenue, and other key metrics can tailor your marketing strategy to meet their needs better. Technographics, on the other hand, help you understand how your target uses technology.
This information can be particularly valuable when crafting targeted content and messaging. Other data points, such as geographic and demographic data, can also be extremely helpful in segmenting your audience and personalizing your marketing efforts.
Tip #4 Segment your data so you can target your communications appropriately.
You can't market to everyone, and you shouldn't try. Not every lead is created equal, and the leads at the top of your database are usually more qualified than those at the bottom.
So how do you know who to target with your marketing efforts?
The answer is segmentation.
It means dividing your lead database into groups so you can create targeted communications more likely to resonate with each group.
For example, you might segment your database by industry, job title, or company size. Then, you can craft messages that are specifically tailored to each group. As a result, you'll be able to reach more prospects and close more deals.
Tip #5 Keep your data up to date with regularly scheduled updates.
A saying goes, "If you're not growing, you're dying." The same is true for your database of leads. To keep your business growing, you need to keep your database of leads up to date with regularly scheduled updates.
Regular updates ensure that your data is accurate, complete, and current. They also help you keep your finger on the pulse of your market and understand changes in customer behavior. Updates also help you identify opportunities for new products, services, and campaigns.
In short, regular updates are essential to keeping your business on the leading edge.
The Bottom Line
Prospecting for leads is essential to the success of any business. And while there are many sales prospecting strategies, the tips we've provided should help you get started.
But lead prospecting is only half the battle. The other half is maintaining your database of leads. It is not a walk in the park, but by following the tips we've outlined here, you can keep your database always updated, accurate, and complete.
FAQs
Here are other questions about Lead Prospecting that will help you in your research on bringing more leads down the sales funnel.
What is lead generation?
Lead generation identifies and nurtures potential customers until they're ready to buy. It's a crucial part of any business' sales cycle and generally starts with marketing initiatives. For example, content marketing, search engine optimization (SEO), or pay-per-click (PPC) advertising. 
What is a high-quality prospect?
A high-quality prospect is someone who has been fully vetted and is interested in your product or service.
What are the different B2B prospecting activities?
B2B prospecting activities are the various ways businesses reach out to potential new customers, partners, and vendors.
1. Cold calling and cold emails
2. Networking
3. Content marketing
4. Referrals
5. Online advertising tactics
What is sales prospecting?
Sales prospecting is the process of identifying and researching potential customers, assessing their interest in a product or service, and developing strategies to convert them into paying customers.

To do so, you need reliable sources such as trade shows, review sites, or social media platforms where qualified leads can be identified; then, reach out through email campaigns or phone calls for direct contact.