Did you know that the advantages of gated content go beyond simply generating leads?
Gated content is a smart way to secure that traffic only flows one way – toward your site. It can help you learn about what people are interested in on the internet and lets them stay as long as they want.
It's not just for sales. Gateways into other areas, such as research or learning more about an industry, will be open once someone has subscribed (which takes less time than waiting around).
This article will discuss the basics of gated content and how you can make the most out of it.
What is Gated Content?
Gated content is content behind a form or some sort of paywall that requires the reader to input their information to gain access.
The request could be subscribing to your newsletter, filling out a form, or taking a quiz. Once the user has completed the required step, they will be granted access to the content.
Businesses integrate gated content in their lead generation tactic by directing the reader to submit their information in exchange for something of value.
Gated VS Ungated Content
Some content should be gated, while others should be ungated. As previously defined, gated content refers to materials that require the user to provide certain information before they can access it, while ungated content is readily available without any roadblocks.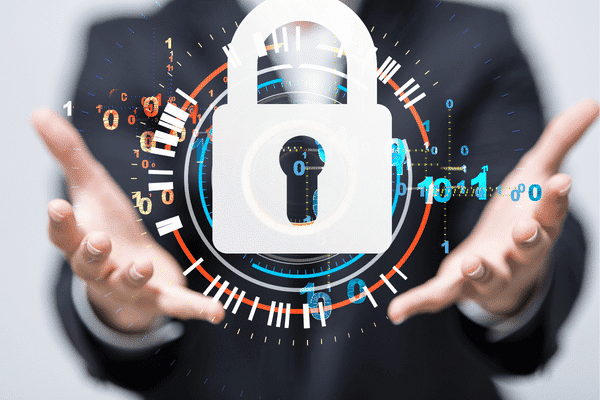 Let's compare these two in terms of their purpose, advantages, and disadvantages.
Purpose
Here are different purposes of gated and ungated content to help you understand which one should be used for your business.
Collecting Contact Information
The primary goal of gated content is to collect contact information. These materials tend to be longer and more valuable than ungated materials.
For example, you may offer an eBook or a Whitepaper that you know your audience would find valuable.
To access these materials, users need to fill out a form with their name and email address, which then can become part of your marketing database.
Boosting Social Shares
Ungated content is easily shareable on social media channels. This type of content is meant to be consumed quickly and easily, and it doesn't require any initial commitment from the user.
Examples of ungated content include blog posts, infographics, and short videos. You want your audience to share this type of content extensively to increase brand awareness and boost customer engagement.
Establishing Your Brand as a Thought Leader
Gated content is often more in-depth and takes longer to produce. It is meant to be consumed by a smaller, more targeted audience. Gated content could be in the form of a webinar or a product demo that requires more commitment from your users.
As a result, this audience is likely more interested in your industry, product, or services, and is more likely to convert. By providing valuable gated content, your brand can establish itself as a thought leader in your industry.
Converting Leads into Customers
Gated and ungated content can also work together to convert leads into customers.
First, you would provide an ungated piece of content that would attract leads, capture users' attention or provide education.
Afterward, you would offer more in-depth gated content, providing a clear call to action, and leading visitors through the purchase funnel by offering discounts or information related to purchasing assets.
Advantages
Gated content allows you to collect leads. When users input their contact information to access your content, you can quickly and easily generate a database of leads you can market to in the future. You can also use it to segment your audience.
By understanding what type of content each lead is interested in, you can send them more targeted communications moving forward. This segmentation can lead to higher conversion rates because the leads receive communications more relevant to their interests.
Ungated content doesn't require users to input their contact information, making it less intrusive than gated content. Second, because it's publically accessible, ungated content can be indexed by search engines, making it easier for users to find.
Disadvantages
Gated content also has a few disadvantages.
The audience can view it as intrusive. Because users have to input their contact information to access your content, they may feel like they're being forced into giving up their privacy. It can result in a high bounce rate (the percentage of users who leave your site after viewing only one page).
Gated content can also negatively impact your SEO efforts because search engines index publically accessible pages, any gated pages on your site will not be indexed. It means that your gated pages may not appear in search results, making it difficult for users to find them.
In the same way, ungated content also has its own set of disadvantages.
Because anyone can access it without providing their contact information, you're not able to collect leads from ungated content.
As everyone has access to ungated content, as a marketer, you have to work harder to segment your audience because you don't know who exactly is looking at your content. It can be challenging to target your communications and increase conversion rates.
The Most Common Gated Content Examples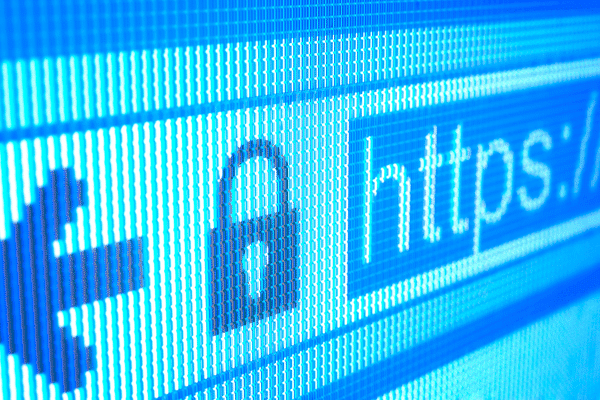 Gating your content can be a fantastic approach for lead generation, but not all types of content are equally well-suited to this purpose.
The most common type of gated content is downloadable resources, requiring the reader to submit their contact information to receive the download.
Let's look at some of the best types of content to gate.
Videos
Videos are an excellent type of content to gate because they can be highly engaging and informative without requiring a lot of time or effort on the viewer's part.
Additionally, research has shown that video is one of the most effective lead generation tools available; according to HubSpot, around 30% of marketing teams include a video on a landing page to increase conversion rates up to 85%.
Ebooks
Ebooks can also be very effective at generating leads. They offer more detail than videos and can be read at the reader's leisure, making them ideal for people who want more information about a topic but may not have time for a lengthy video or blog post.
Including an ebook as a lead magnet is an excellent way to increase conversion rates and build your email list.
Whitepapers
Whitepapers are a type of research paper that explores a specific topic in depth. They often provide information about a new product or technology and can effectively generate leads.
Like ebooks, whitepapers offer more detail than videos and can be read at the reader's leisure, making them ideal for people who need extensive information about a topic.
Webinars
Webinars are an excellent type of content to gate because they offer a high level of engagement and allow you to build a relationship with your audience.
You can use webinars to showcase your expertise, share industry news and stories, or even teach a tutorial.
And because webinars are usually live events, they create a sense of urgency that encourages people to sign up and watch.
Templates
Another great type of content to gate is templates.
Prospective customers are always looking for ways to save time and be more efficient, so if you can offer them a template that meets their needs, they'll be more likely to trade their contact information for it.
For example, if you're in the business of helping people plan weddings, you could gate a wedding budget template or wedding timeline template.
Industry Reports
One type of content that is always in demand is industry reports.
These reports provide detailed insights and analysis into specific industries, and they can be very valuable for businesses looking to better understand their competition or expand their reach into new markets.
Of course, these reports can also be expensive to produce, so gating them can be an effective lead-generation strategy.
By providing their contact information before accessing the report, you can ensure that you're only making it available to serious prospects who are likely to be interested in your products or services.
Toolkits
Like templates, toolkits offer prospective customers a way to save time and be more efficient.
But whereas templates tend to focus on one specific task or process, toolkits are larger collections of resources that prospects can use to complete various tasks related to their business goals.
For example, if you sell inbound marketing software, you could gate a toolkit that includes resources such as an eBook on lead generation tactics or a checklist for planning an effective inbound marketing campaign.
Product Demos
Another great type of content to gate is product demos. If you offer a software application or another type of digital product, showing potential customers the chance to try it out before they buy it can be a great way to close sales.
However, you don't want just anyone to have access to your product demo. After all, you don't want potential competitors taking advantage of it. That's why gating it is such a good idea.
Requiring visitors to provide their contact information before they can access the demo can ensure that only serious prospects will have access to it.
How-To Guides
Finally, another type of educational content that is often gated is how-to guides. These guides provide step-by-step instructions for doing something, and they can be extremely valuable for businesses in any industry.
Whether it's a how-to guide for using your software application or a general guide for doing something related to your industry, these guides can help increase leads and conversions by providing valuable information that prospects are looking for.
Gated Content Strategy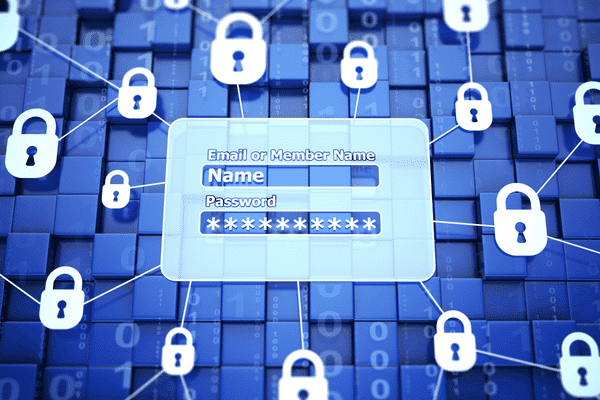 Behind every great marketer is a great content strategy. And if you're going to be gating your content, it's important to have a strategy.
But how do you develop a gated content strategy that will work?
Below we've outlined five steps to help you get started.
Provide Content for Each Phase of the Sales Cycle
If you're looking to leverage gated content to generate leads, you must ensure that you provide value at every stage of the customer journey.
That means having a strategy for each type of content you create – from blog posts and articles to ebooks and white papers. Doing this builds trust and credibility with your audience; ultimately, that will lead to more conversions.
So, what does providing value look like? At the top of the funnel (awareness stage), you must create content that educates your audience and helps them solve their problems.
In the middle of the funnel (consideration stage), you can start to introduce your product or service as a potential solution.
And at the bottom of the funnel (decision/purchase stage), you can create more targeted content that speaks directly to your product or service.
Develop Irresistible Offers
If you want people to hand over their email addresses, you need to give them an offer they can't refuse. That means creating gated content so valuable that they'll be willing to trade their information for it.
But what makes for irresistible gated content? Here are a few ideas:
a step-by-step guide to achieving a specific goal
an exclusive video or audio training
a powerful eBook or report
a cheat sheet or resource list
a template or worksheet
Your offer must be highly relevant, unique, cannot be found easily elsewhere, easy to understand, and straightforward to claim.
Start by identifying your target audience's biggest pain points. Then, create something that will help them solve those problems.
The more specific and actionable your content is, the more likely people will sign up for it. Make sure your gated content is easy to find and clearly labeled. Visitors must know what they're getting before they opt in.
Decide on the Right Format
The format of your gated content is also important. No one wants to have to fill out a lead capture form to access a piece of content that's only going to take them 2 minutes to read.
If you want people to be willing to give up their details, make sure you're offering something in return that's worth their while.
Determine the Best Distribution Channels
Once you've created your gated content, it's time to start thinking about distribution.
Where are your target audience members hanging out online? Which channels are they most likely to use when looking for this information?
Once you've answered these questions, you can start planning your distribution strategy accordingly.
Measure and Analyze Your Results
Last but not least, don't forget to measure and analyze your results on an ongoing basis. It will help you determine what's working and what isn't so that you can make necessary changes along the way.
Keep track of things like conversion rate, email click-through rate, and social media engagement levels to fine-tune your approach as needed.
Conclusion
Gating your content can be a powerful tactic to increase leads and sales. By providing valuable content in exchange for information, you can capture the attention of potential customers and move them further down the sales funnel.
We've outlined the basics of gated content marketing strategy, but there are many ways to customize it to fit your needs. Experiment with different types of content, formats, and distribution channels to see what works best for you. And be sure to measure and analyze your results so you can continue improving your strategy.
FAQs
Here are other frequently asked questions we have not discussed in the article.
How can I gate my content?
There are a few ways to gate content. One way is to require readers to input their email addresses before they can access the content. Another way is by using a quiz or some other form of assessment. And finally, you could also require readers to share the article on social media before they can read it. Whichever method you choose, ensure that the gate is relevant to the content and that it provides value for readers.
When should I gate my content?
The decision of when to gate your content will depend on your audience, your industry, and your goals.
If you're targeting a general audience with no specific interest in your niche or industry, it may be wise to gate most or all of your content to ensure that only those truly interested can access it.
However, if you're targeting a more specific audience, it may be wiser to keep most of your content open and only gate select pieces. This way, you can still generate leads without turning potential customers away.
Where should I place my gate?
One option is to place the gate at the beginning of the content. Readers will have to input their information before accessing it. Another option is to place the gate at the end of the content. It allows readers to read through the piece before deciding whether or not they want to provide their information. And finally, you could also use a "freemium" model, where readers can access some of the content for free but must input their information to unlock the rest. Pick the option that is most appropriate for your audience and your goals.