A reactive marketing strategy can help businesses react quickly to changes in the market and consumer behavior.
Business success is reliant on a well-defined marketing strategy. An excellent strategy is a mix of different marketing tactics (such as digital advertising, social media marketing, and proactive approach) that work together to achieve common business goals.
And that's what we will talk about in this post – the basics of reactive marketing. We'll cover its definition, benefits, risks, and strategies.
Continue reading.
What is Reactive Marketing?
Reactive marketing is a strategy that allows businesses to respond quickly and effectively to changes in the market, such as new customer needs or shifts in competitor activity.
It contrasts with a proactive marketing strategy — a preemptive way that seeks to create demand for a product or service. The reactive approach requires a high degree of agility and flexibility and a deep understanding of the market.
What are its advantages?
The Benefits of Reactive Marketing
Reactive marketing allows companies to capitalize on timely opportunities and connect with their audiences meaningfully.
Here are four traits that make reactive marketing beneficial for your campaigns.
Timely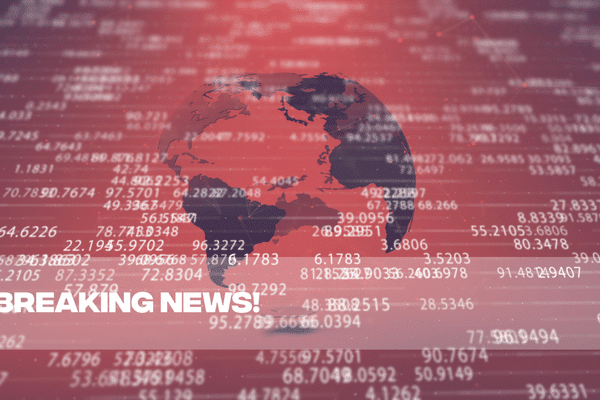 As the name suggests, one of the biggest benefits of reactive marketing is that it allows you to be timely. In today's 24/7 news cycle, timely content is more important than ever.
Being one of the first brands to comment on a current event or breaking news story, you can guarantee that your voice is heard above the noise.
Not only does timely reactive content make your brand more relevant, but it also helps to build trust with your audience. After all, people trust a brand that is responsive and attuned to the latest happenings.
Being timely also shows that you're paying attention to what's happening in the world—and that you care about more than just selling your product or service.
Cost-Effective
Another great benefit of reactive marketing is that it's usually very cost-effective. Unlike traditional advertising, which can be incredibly expensive, reactive marketing typically doesn't require a large budget.
You can execute many reactive marketing campaigns with little to no upfront cost.
For example, if you're looking to capitalize on a trending hashtag on social media, all you need is a well-crafted message and a strong call to action—both of which can be created in-house at no cost.
Flexible
Reactive marketing is also flexible—which means you can tailor it to fit any budget or goal. If you're aiming to drive website traffic or increase brand awareness, there's a reactive marketing campaign that will suit your needs.
And because this type of marketing is so flexible, it's easy to get started—even if you're working with limited resources.
Boosts Engagement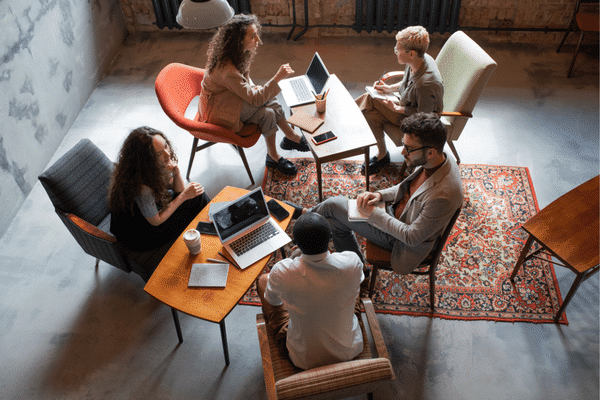 When done correctly, reactive marketing can be extremely engaging—and engagement is key to building long-lasting relationships with customers.
People crave connection and authenticity from brands, so being responsive to current events helps show your market that there's a real human behind your company.
And when people feel connected to your brand will stick around for the long haul.
True enough, there are many benefits to incorporating reactive marketing into your overall strategy. However, you must be aware that there could be risks involved.
Potential Risks
Here are three risks associated with being reactive that you should be aware of
Missed Opportunities
One of the possible risks of reactive marketing is that you can miss out on opportunities if you're not paying close enough attention.
If you're focused on reacting to what's happening around you, you might not have the time or resources to pursue new opportunities. It can lead to your business falling behind the competition and struggling to catch up.
Late Reactions to Problems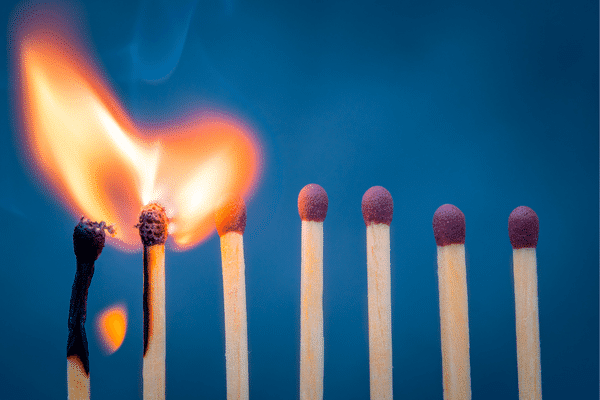 Another risk of reactive marketing is that you can miss early warning signs that something might be wrong. For example, if you're focused on reacting to a competitor's new product launch, then you might not notice that your own sales are starting to decline.
It can result in serious issues down the road if you cannot adjust your strategy in time.
Lack of Preparedness for Change
Finally, one of the biggest risks of reactive marketing is that you might not be prepared for change. If you're always reacting to what's happening around you, you might not have a plan for when things inevitably change.
It can leave your business scrambling to catch up and even put you at a disadvantage compared to your competition.
Knowing these possible risks should give you a heads-up on how to prevent them in your reactive marketing efforts.
When to Use Reactive Marketing
Reactive marketing is a response to an event that has already occurred. The goal of reactive marketing is to address the situation at hand and improve your company's reputation.
Reasons for reactive marketing
Reactive marketing should be used when you need to respond quickly to an event that has recently occurred. Such as:
1. Crisis management
A company needs to react quickly to a crisis to protect its reputation. For example, when a product is recalled, companies need to release a statement informing the public about the recall and what they are doing to fix the problem.
If a company does not react quickly enough, they risk damaging its relationship with clients.
2. Competitor's mistakes
If a competitor makes a mistake, you can use reactive marketing to take advantage of the situation.
For example, if your competition launches a new product that is not well received by the public, you can use this opportunity to market your product as a superior alternative.
Taking advantage of competitors' mistakes can help you gain market share and improve your reputation.
3. Current trends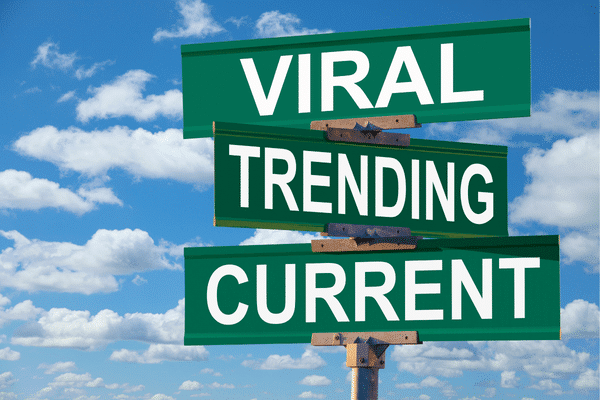 You can also use reactive marketing to take advantage of current trends. Releasing products in line with current trends can help you stay relevant and top-of-mind for your target audience.
Reactive marketing can be an effective way to improve your company's reputation. However, you must be aware of the potential risks before using this marketing type. If you're not prepared for
Strategies for Creating a Successful Reactive Marketing Campaign
The key to success with reactive marketing is speed. You have to be able to create and publish your content quickly before your competitors do. But that doesn't imply you should compromise quality for quantity.
Your content still needs to be well-crafted and on-brand if you want it to be effective.
So how do you earn the right balance? Here are three strategies you can use to create a successful reactive marketing campaign:
Monitor Social Media for Newsjacking Opportunities
If you want to be the first to react to breaking news, you need to have your finger on the pulse of social media.
Tips for doing this:
Set up Google Alerts for key terms and phrases. It will notify you when there's new activity around your chosen keywords.
Use social listening tools like Hootsuite Insights or Mention. These tools allow you to track brand mentions across all major social networks.
Follow relevant hashtags and influencers in your vertical market. It will help you stay up-to-date on the latest developments in your field.
If you see something breaking, quickly assess whether or not it makes sense for your brand to join the conversation. If yes, provide valuable insights or a unique perspective to get noticed by the people who matter most to your business.
Keep Your Finger on the Pulse of Your Industry
Staying informed will allow you to identify new opportunities, keep up with the competition, and make better decisions for your business.
Here are four tips to help you keep your finger on the pulse of your industry.
1. Follow key thought leaders on social media:
Social media is a great way to quickly and easily stay up-to-date on what's happening in your industry. Identify the most influential thought leaders in your field, and follow them on Twitter, LinkedIn, and/or Facebook.
Many of these leaders also have blogs that are worth following as well. This way, you'll get a steady stream of quality information delivered right to your feed.
2. Set up Google Alerts for your industry keywords
Similar to getting social media updates, Google Alerts is also effective for staying on top of the latest industry news. Google will send you an email notification anytime there's a new article or blog post containing those keywords.
You can also set up alerts for specific competitor companies to track their every move.
3. Subscribe to relevant industry newsletters and magazines
In addition to following thought leaders on social media, another great way to stay informed is by subscribing to relevant newsletters and magazines.
This way, you'll always have something worthwhile to read when you have some downtime – during your commute or while you're waiting in line at the grocery store.
Plus, most publications also have an online presence, so you can easily access their content even if you don't have the physical magazine or newsletter handy.
4. Attend trade shows and conferences
If you want to immerse yourself in your industry and network with others passionate about it, attending trade shows and conferences is a must.
These events are typically packed with seminars and workshops led by top experts, making it the perfect opportunity to learn firsthand the latest trends and developments affecting your industry.
You'll also have the chance to meet other professionals who can provide valuable insights into how they're running their businesses successfully – which could be invaluable information for growing your own company.
5. Be ready to pounce
As we know, reactive marketing requires quick thinking and even quicker action. That's why you must have a process for quickly creating and publishing content.
Identify who will be responsible for creating the content (will it be a single person or a team?), what tools they'll need (e.g., access to design assets), and what deadlines they'll need to meet (e.g., publish within two hours of the event).
With a plan in place ahead of time, your marketing team will be able to move quickly when an opportunity presents itself.
Conclusion
Reactive marketing is a strategy that can provide your business with many benefits, including increased engagement and flexibility. Some risks are associated with reactive marketing, but these can be minimized by monitoring social media, staying up-to-date on industry trends, and being prepared to pounce on opportunities when they arise. Following these reactive marketing strategies can set your business up for success.
FAQs
Here are other questions about reactive marketing that we have not covered in the article.
What is the difference between proactive and reactive marketing?
The main difference between proactive and reactive marketing is that proactive marketing is pre-planned, while reactive marketing is responsive to current events. Proactive marketing plans for what could happen in the future and strategize accordingly, while reactive marketing reacts to what is happening at the moment.
Proactive marketing is typically more strategic, as it involves anticipating customer needs and developing solutions before they become a problem. Reactive marketing, on the other hand, tends to be more tactical, as it focuses on solving problems that have already arisen.
What is an example of proactive and reactive?
Another example of proactive marketing is targeted marketing. It involves identifying a specific demographic or group of customers and then tailoring your marketing efforts to that group. Targeted marketing can effectively increase sales because it allows you to focus your resources on areas most likely to generate results.
An example of reactive marketing would be a company that offers a discount in response to a competitor's sale. Reactive marketing is often used to undercut the competition and effectively gain market share. However, it can also be risky if the reaction is not well-timed or if the offer is perceived as being too little or too late.