Consumers are becoming much less responsive to traditional advertising. As marketers face this challenge, studies point toward a need for a more emotionally-driven strategy, like an event marketing plan.
Another study finds that experiential events have a short-term impact but can generate longer-term changes in attitude and belief. Businesses can capitalize on these meaningful psychological changes.
This article will walk you through ten proven steps to creating an event marketing plan that will lay the groundwork for generating the intended response from your target audience.
By the end, you'll have a comprehensive roadmap to follow that will help ensure your event is a success.
Let's get it!
What is an Event Marketing Plan?
An event marketing plan is a document outlining how you will promote and manage your upcoming events, such as tradeshows, conferences, and product launches.
An excellent event marketing plan should be comprehensive, well-researched, and organized.
It must provide a financial framework for budgeting and resource utilization, have tangible goals to track success and consider deadlines and possible contingencies in case of unanticipated changes.
5 Reasons to Invest in Event Marketing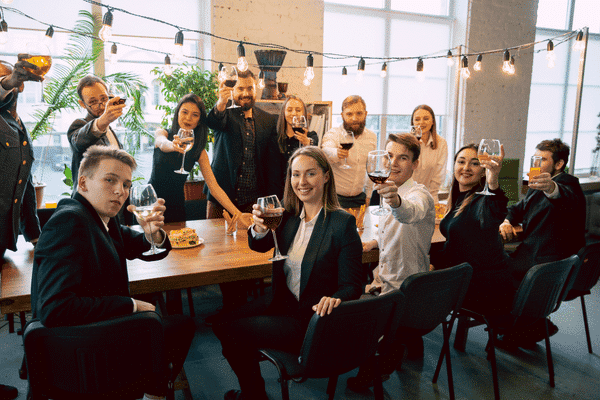 Event marketing is incredibly powerful and effective in engaging with customers and building brand awareness. It allows companies to showcase their products and services, interact with potential buyers on a personal level, and make sales directly on-site.
Here are five reasons why investing in event marketing can be beneficial for your business:
Brand Awareness
Companies that invest in event marketing experience an increase in brand awareness.
Events provide the perfect opportunity to introduce a new product or service and create buzz about your company's presence in the industry. Giving people a chance to experience your offer first-hand piques their interest in your offerings while strengthening their connection with your brand.
Networking Opportunities & Extended Reach
Events enable businesses of all sizes to meet like-minded professionals in their field and potential customers or partners who could lead them down new avenues for growth.
Not only does this increase connections, but also greatly expand one's reach when competing against more established competitors within the same industry.
Events don't have geographical limits.
They allow companies to easily expand into new markets without having to undergo costly investments in setting up physical stores or offices abroad. Furthermore, smart utilization of social media platforms can provide an exponential growth opportunity, allowing you to expand beyond boundaries at no additional expense.
Lead Generation
Events are great opportunities to generate leads through meaningful conversations and distributed materials. You can also use events to gain further interest for follow-up conversations after the event has ended.
Higher Conversion Rates & Immediate Sales
Most consumers will wait until they've interacted physically before making a purchase decision. This is why events are such an attractive prospect. Surveys and other methods of measuring engagement can provide valuable insights that help generate higher ROI over time.
Increased Trust & Goodwill
In addition to creating direct opportunities through networking (as mentioned above), attending events creates trust among the individuals involved.
If you must be a leader within an industry, then being visible at popular associated events is integral. This goodwill extends beyond immediate participants; showing off positive customer feedback speaks volumes when building relationships further afield.
For all these reasons, event marketing should be an integral part of a B2B business's marketing strategy.
Top 5 Mistakes to Avoid When Planning an Event Marketing Campaign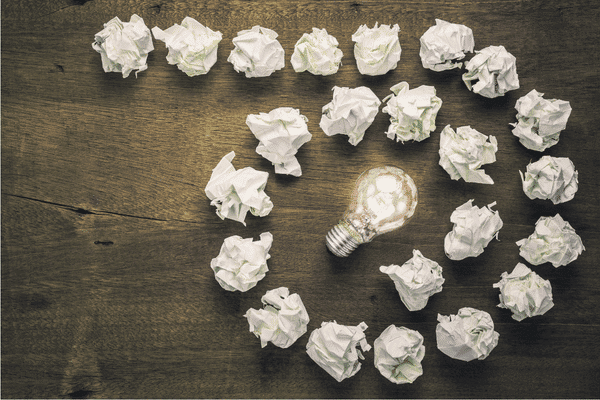 Hosting an event marketing campaign can be intimidating. You must take the time and resources needed to ensure that your efforts pay off.
To yield a successful outcome, watch out for these five common mistakes:
Not Planning Ahead
A key element in any effective event marketing campaign is proper planning and strategy development, which needs to take place long before the actual event date.
You must have sufficient time to promote the event, create content, order materials, run targeted advertising campaigns, and so on.
Otherwise, you'll miss out on those potential customers who plan their schedules well in advance.
Neglecting Your Target Audience
Your target audience should be kept in mind throughout the entire process—from developing your message to selecting a venue for the event itself.
This will determine how successful your overall campaign will be in reaching them.
Remember, understanding whom you are trying to reach is essential for ensuring that all components of your event align with their interests and maximize engagement from them as much as possible.
Underestimating Social Media
Nowadays, social media plays an increasingly important role in promoting events or launching campaigns. Unfortunately, many still underestimate its power and importance within these areas.
Leverage these platforms by creating engaging content that targets those most likely attending or interested in attending your upcoming events. Hashtags or tagging influencers-related topics/events can help raise awareness about your location, theme, and other details.
Focusing Solely on the Digital World
While we live in a digital-first world, it is important to remember that not all target audiences and demographics consume content online.
Yes, your strategy should certainly leverage digital advertising avenues, but be sure that you also consider traditional methods, such as newspaper ads, radio spots, direct mailers, or billboard campaigns. Guerrilla tactics like street teams or physical flyers/posters still work.
Poorly Defining KPIs
Poorly defined KPIs make it hard to accurately assess the success of the campaign and make planning future campaigns tricky.
While defining KPIs can be challenging as they should relate to the specific objectives of your event marketing campaign, taking the time to outline them clearly will save you time in the long run.
Think about what outcome you expect from each of your channels, setting clear goals and benchmarks for each that are realistic but challenging so that when measured against the results at the end of the campaign, you'll have a better indication of success.
Recognizing these three common pitfalls before creating your campaign can make a huge difference in the success of your efforts.
So, what's the best way to guarantee your next event a happy ending?
10 Steps to Create Your Perfect Event Marketing Plan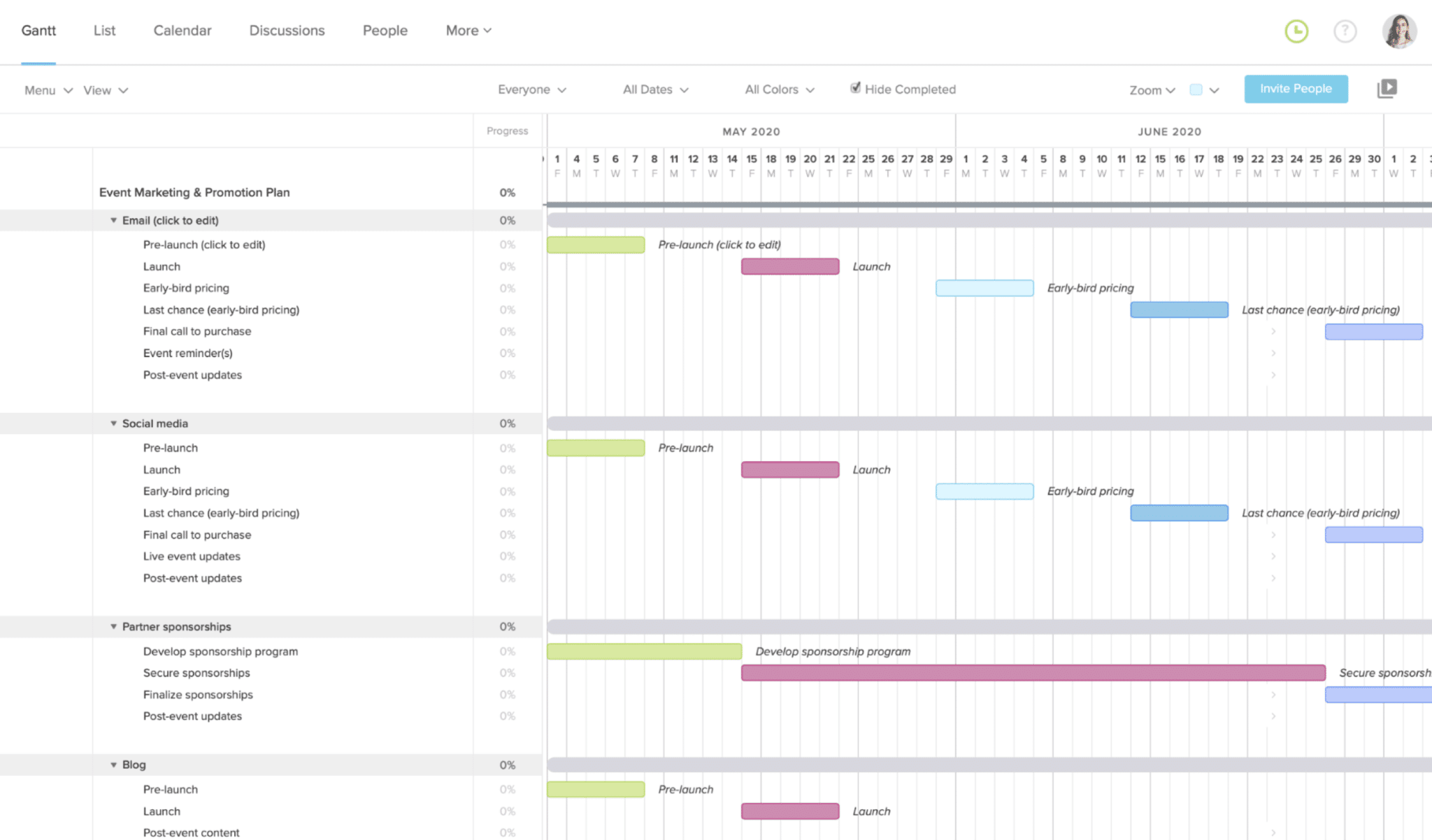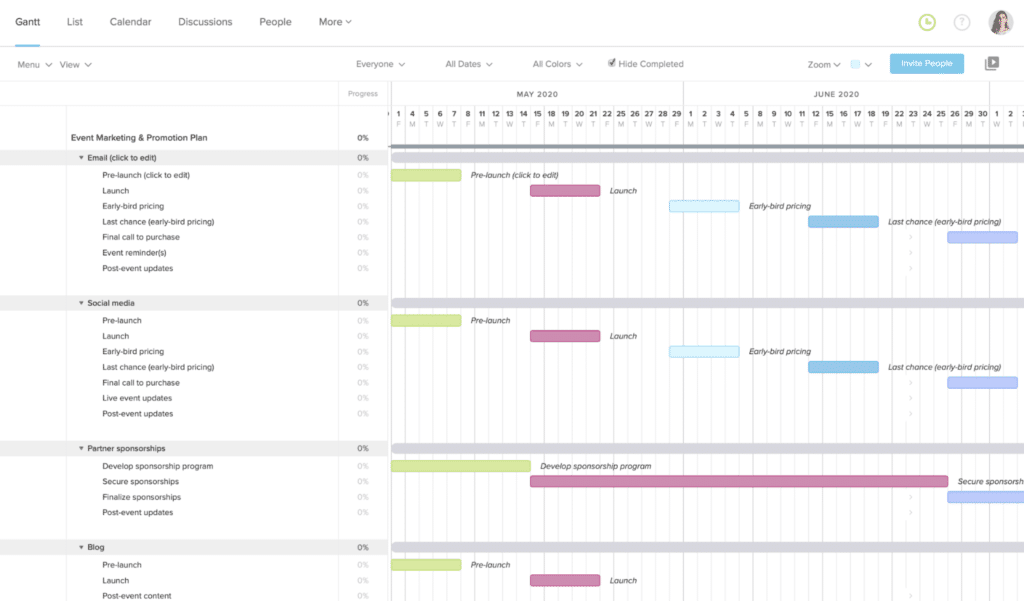 There are endless opportunities to justify your event marketing efforts. But with any business endeavor, a solid plan is essential for success.
Follow these ten foolproof steps to create a successful event marketing plan that ensures your next one is a hit.
1. Define your event and its purpose
Defining your event:
What is the event? Are you thinking of a trade show, seminar, conference, fair, or workshop? Each type of event has advantages and disadvantages, so choosing the right one for your goals is important.
Defining the purpose of your event:
Your event's purpose will help determine its format, location, target audience, and budget. Here are the most common event marketing goals with recommended online or in-person events for each one.
To generate awareness for your brand/company.
Conference or seminar. They are longer in duration, and attendees typically come to learn about a specific topic. This makes them an excellent platform for promoting a brand or company.
To create excitement around a new product/service.
A good choice would be a product launch party where guests can try out the new product or service. Or, you could hold a contest where people can submit creative ideas for using the product or service.
To increase attendance at your physical location.
Consider a grand opening event or a special sale. You could also invite local celebrities, athletes, or other VIPs to attract attention to your business.
To drive online traffic to your website.
You could host an online webinar or Google Hangout. These are popular ways to reach a larger audience without needing physical space.
To sell tickets/products.
A trade show or fair is the best event for selling tickets or products. These are usually high-traffic events with people looking to buy, so you'll have the opportunity to showcase your products or services.
To build relationships with customers/clients.
Customer appreciation events are a great way to strengthen relationships with current customers or clients. You could also invite them to an exclusive event where they can give you feedback about your products or services.
These are just a few examples. Once you know the purpose of your event, you can start planning the rest.
2. Research your audience
Part of planning a successful event is knowing whom you're targeting. Research is key to understanding what event will appeal to your target audience and achieve your desired results.
Start by creating a buyer persona for your ideal event attendees. It will help you determine their age, gender, interests, and other important factors. You can use this information to find out where they hang out online and offline.
You can also use surveys, social media, and Google Analytics to gather data about your target audience. It will give you a better idea of their needs and how you can address them them with your event.
3. Create a budget and stick to it
You must start with a clear and realistic budget. Without a budget in place, it's all too easy to overspend on marketing materials, advertising, and other necessary costs.
Decide how much money you want to spend
Think about the size and scope of your event. A large-scale event will require more money than a smaller one. Then, consider the location of your event. If you are hosting an event in a major city, you will need to account for the cost of transportation and lodging. And don't forget to factor in marketing materials and promotion costs.
If you're working with a limited budget, look for ways to save money without compromising the quality of your event. For example, you can ask sponsors to cover some costs in exchange for promotion at the event.
You can use a budget template to help you keep track of your expenses. Considering all of these factors, you can develop a realistic budget for your event marketing.
Create a budget that reflects your goals and available funds
Make a list of all the marketing activities you want to undertake, including advertising, social media outreach, and print materials. Then, allocate a dollar amount to each activity based on its importance to your overall marketing plan. As soon as you know how much money you need to spend, compare it against the funds you have available. If your budget is too tight, consider scaling back your event marketing plans.
Stick to the budget!
This can be difficult, especially if unexpected costs arise. However, if you stay mindful of your spending and only make necessary purchases, you can avoid overspending and keep your event marketing plans on track.
If you find yourself in a situation where you need to spend more money than you originally budgeted, be sure to get approval from the decision-makers in your company first. Don't forget, keeping track of how you spend your marketing budget is important to adjust your plans accordingly.
4. Select the perfect venue, date, and time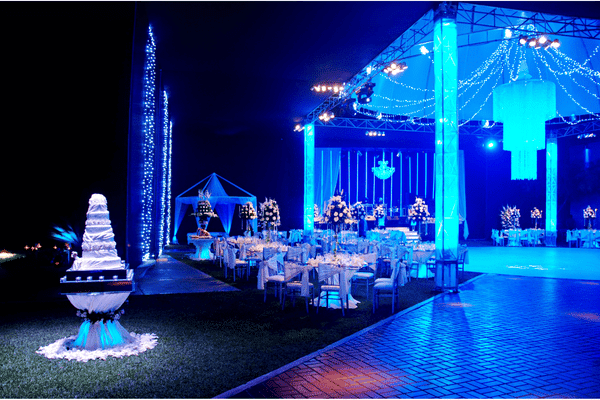 Now that you know your audience and how much money you have to spend, you can begin planning the details.
Here are important pointers to remember when choosing a venue, date, and time.
Venue
Consider the purpose of your event and what type of space will best accommodate it.
Think about the size of your audience and how much space they will need for your planned activities.
Location is key – make sure the venue is easily accessible for guests.
Date and Time
Choose a date that won't conflict with other important events or holidays.
Make sure the time works for most people, especially those traveling out of town.
Make sure to consider the time of year and potential weather conditions.
Final Event Details
Choose a theme or color scheme for your event and decorate accordingly
Send invitations well in advance and include all pertinent information
Include a response card or RSVP website address
Plan a menu that is both tasty and affordable
Plan a rehearsal to go over everything with your team
5. Draft a creative brief
After you got all the logistics sorted out, you can start thinking about the technical aspects of your event marketing.
Creative briefs outline the objectives, strategies, and execution of your event marketing plan. This document will guide you and your team as you create marketing materials, advertising, event promotion, and other content for your event.
6. Get sponsors for your event.
As previously mentioned, one way to reduce the cost of your event is by partnering with sponsors. Sponsors can help cover the cost of your event in exchange for promotion and branding opportunities.
Define what you are looking for in a sponsor.
You should think about what you want from a sponsor and what they would get in return. It can help you identify potential sponsors that would be a good fit for your event.
Do you want a local business that can help with promotion and logistics? Or are you looking for a national brand that can provide financial support?
You would also like to consider the size and scope of the event, the target audience, and the objectives of the sponsorship. For example, a large corporation may be interested in sponsoring a major music festival to reach a wide audience, while a small local business may prefer to sponsor a smaller community event.
Research potential sponsors and compile a list.
Start by looking within your network of contacts. Ask colleagues, partners, and suppliers if their companies would be interested in sponsoring your event. You can also research companies relevant to your event's industry or theme or companies that have sponsored similar events in the past. You can find these companies online using directories such as Google My Business and LinkedIn.
Draft a proposal letter to send to potential sponsors.
Now you craft your proposal. In your letter, give an overview of what you are looking for from a sponsor and what they would get in return. Include information about your target audience and objectives and other relevant details. If you have a sponsorship deck or media kit, include it with your proposal letter. It will give potential sponsors more information about your event and what they would get from sponsoring it.
Follow up with potential sponsors.
After sending your proposal letters, follow up with each potential sponsor to see if they are interested in sponsoring your event. If they are, work with them to finalize the sponsorship details and negotiations.
7. Set up a website and social media pages.
What are the most important website and social media platforms for marketing your event?
One of the most important platforms for B2B event marketing is LinkedIn. It is a professional networking site used by millions of business professionals worldwide. When you create an event on LinkedIn, you can target your event to specific industries, job functions, and even companies. This ensures that your event reaches the right people and increases the likelihood of attendees registering for it.
In addition to LinkedIn, other important B2B event marketing platforms include Twitter, Facebook, and Instagram. As each platform has its own audience, you should consider which platform will be most effective for promoting your specific event.
Things you should include on your event website:
the date and location of your event
a description of your event
event registration information
speaker bios and session descriptions (if applicable)
sponsor information
a blog or news section
contact information
event hashtag
If you need help creating a website for your event, many online tools and services, such as WordPress, Wix, and Squarespace, can assist you.
Tips on how to keep your website and social media pages updated with current information:
Create a content calendar to help you plan and schedule your posts in advance.
Use a tool like Hootsuite or Buffer to help you publish your content on multiple platforms at once.
Repurpose outdated content by updating it with current information or creating new graphics.
Post timely updates about any changes or new information related to your event.
Encourage attendees and speakers to share your event website and social media pages with their networks.
8. Market your event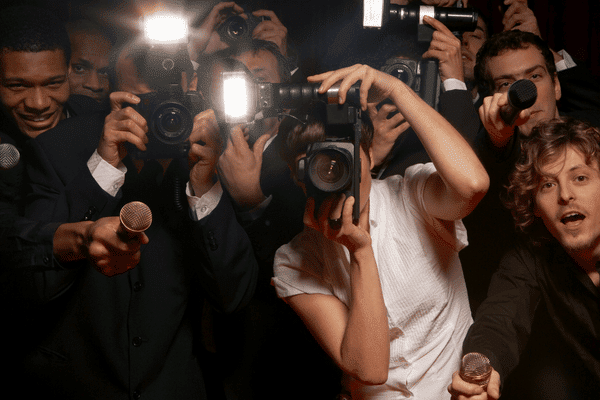 Here are the top 5 approaches for marketing your event:
Work with influencers in relevant industries to promote the event through their channels.
Partner with complementary businesses to co-market the event to their respective audiences.
Leverage social media channels to raise awareness and generate excitement around an upcoming event.
Create engaging event-related content such as blog posts, infographics, or video footage to generate interest and drive traffic to your event website.
Create a dedicated event website to give potential attendees all the information they need in one place and develop an Event App to increase engagement before, during, and after the event.
9. Prepare for the Big Day
Now that your plan for successfully marketing your event and selling tickets is in place, you may start preparing for the big day.
The following is a checklist of things you need to do to get ready for your event:
Venue
Confirm the date, time, and location
Check if the venue is accessible and has parking available
Marketing materials
Print or order any marketing materials needed (e.g., posters, flyers, table tents)
Make sure all branding elements are correct and up to date
Event Logistics
Create an event timeline and communicate it to all necessary parties
Plan for food and drinks (if applicable)
Guest list/invitations
Finalize guest list and send invitations out ASAP
Give guests at least two weeks' notice
Promotions/giveaways/raffles (if applicable)
Plan any promotions or giveaways you'd like to do at the event
Secure any required permits or licenses for raffles or contests
Staffing/volunteers (if applicable)
Recruit volunteers if needed and make sure they know what their duties are
Create a volunteer schedule
Day-of materials
Print or order any day-of materials needed (e.g., name badges, sign-in sheets, programs)
Technology
Test all audio/visual equipment and make sure you have extras on hand in case of technical difficulties
Decorations
Set up any decorations needed
Emergency plan
Prepare for any potential emergencies that could occur (e.g., fire, severe weather, power outage)
Have a list of emergency contacts on hand in case something does happen
10. Follow up with attendees after the event is over
A successful business-to-business event doesn't end when the last seminar wraps up or the booths are packed up. You should follow up with participants after the event to maximize your company's and your attendees' return on investment.
You can do this by sending a thank-you note or email, conducting a survey, or arranging post-event networking opportunities. By staying in touch with attendees, you can ensure they have a positive experience while building long-term relationships.
This video breaks down event planning and takes you through a structured process of event planning step-by-step. It also comes with a free template.
Conclusion
Creating a comprehensive event marketing plan is essential to the success of your event. Surely, event planning is taxing with all the details you need to remember and meetings to attend. But it could be the difference between a successful event and one that falls flat. So, take the time to craft a well-thought-out plan using the tips and advice laid out in this guide. It will upgrade your event and give you the confidence to know you're prepared for whatever comes your way.
FAQs
Here are other questions about creating an event marketing plan that will be beneficial for your preparations.
What is an event breakdown?
An event breakdown is a helpful tool that can be used to organize and plan upcoming events. It can help you to identify all the tasks that need to be completed to make the event a success, as well as what resources will be required and when they will be needed. Segmenting an event into smaller pieces can also help make it less daunting and more manageable. 
What is an event website?
An event website is a website that is used to promote and organize an event. The website typically contains information about the event, such as the date, time, location, speakers, and registration information. The website may also include a forum or blog for attendees to interact with one another.
What are the best event marketing strategies?
The best event marketing strategy will vary depending on the event you are hosting and your target audience. You can, however, follow a few general tips to make your event a success include:
– Starting your marketing early
– Creating a strong branding strategy
– Utilizing social media
– Offering incentives
– Creating a comprehensive marketing plan
– partnering with other businesses or organizations.
What are event marketing services?
Event marketing services help businesses promote and organize their events. They can provide branding, marketing, and advertising services to help create awareness for the event and drum up interest among potential attendees. They can also provide logistical support such as registration management, speaker coordination, and venue scouting.