Growing companies are looking to expand their businesses worldwide. But they will have a problem if their content is in one language while their target market speaks in another. Hence the need for a multilingual content marketing strategy.
Multilingual content marketing is the process of creating marketing content in multiple languages to reach a wider audience.
Keep reading for a detailed discussion on the definition and importance of creating multilingual content, its challenges, steps, and tools.
What is Multilingual Content?
Multilingual content is content that has been translated into multiple languages to reach global audiences. It ensures that everyone who views or reads a campaign comprehends the message it conveys.
The goal of multilingual content marketing is to target different groups on a deeper level by speaking their language, sharing their values, and conveying the same message in different formats. This can be done in-house or outsourced to a translation company.
Why Do You Need a Multilingual Content Marketing Strategy?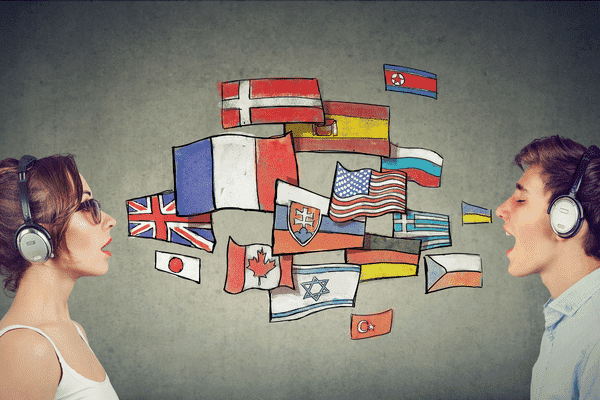 In today's global content marketing, you need a solution to the declining traditional marketing effectiveness. It's crucial to have a content marketing strategy that considers the diversified languages of foreign markets.
With almost half of the world's population online, a large portion of your target market is likely located outside your home country.
However, simply translating your content is not enough to engage customers from multicultural backgrounds. To be successful, content creation must resonate with the local audience — the kind of content that touches their core.
It means recognizing the customs and values of your target market and understanding the differences in how people communicate in their languages.
One of the most important aspects of developing any strategy is understanding the challenges you'll face. Knowing what challenges exist, you can create a plan to overcome them and make your project more successful.
Challenges in Developing a Multilingual Content Marketing Strategy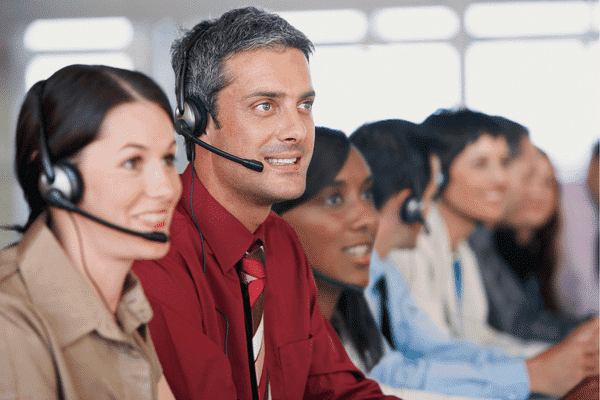 Wise marketers confront the challenges upfront to avoid making costly mistakes further down the road.
Here are the challenges you may face as you develop your multilingual content marketing strategy:
Choosing the Correct Target Language for Foreign Audiences
There are many factors to consider in choosing the target language – the country's dominant language, the locations of your target audience, and the type of content you're producing.
For example, if you're targeting European audiences, you'll need to consider whether French or German would be the primary language. Each language has its unique nuances and meanings.
Translation Blunders
Not all concepts have an equivalent in every native language. One common mistake in the translation process is using direct translations of idioms or slang, which can cause confusion or even offense.
Another is failing to look at different writing conventions, such as word order or the use of pronouns.
Cultural Differences
Besides translation, cultural differences can also impact how a message is received. For example, what might be seen as humorous in one culture might be considered offensive in another.
Localizing Content
Different markets have different preferences for local news, sports, and entertainment. As a result, it can be hard to produce content that appeals to a wide range of viewers.
Also, high-performance hosting is essential for streaming video content in different languages. It can be costly and may not be feasible for all marketplaces.
Promoting Content Locally
There are some reasons why promoting your content in the local market can be difficult.
For one, different markets often have different preferences for content. What works in one market cannot be guaranteed success in another, so it can be difficult to develop a strategy that will be effective across multiple markets.
Another reason is that local markets often have different levels of competition, making it difficult to stand out from the crowd.
These challenges are daunting, for sure. But they can be addressed when you craft a multilingual content marketing strategy following the guide below.
How to Develop a Successful International Content Marketing Strategy
There are eight key practices to ensuring a successful multilingual content marketing strategy.
1. Understand Your Core Message
A company's core message is the heart of its identity—the essence of who they are and what they do.
When expanding into new markets, companies must take the time to understand their core message. It will ensure that the company's values are communicated effectively to new audiences.
Without a clear understanding of its core message, a company risks delivering an incoherent or inauthentic message that fails to connect with potential customers.
Remember: Translating your message into other languages will only be successful if you start with a strong foundation.
2. Study Your Target Audience and Their Locality
The first step in developing any content marketing strategy is thorough market research. Consider their age, gender, location, education level, and income. These are the basics. But if it's a multilingual content strategy, you should not fail to analyze their values, customs, and beliefs.
All of these factors greatly influence the way they respond.
It's also necessary to understand the local market where your target audience is located. It includes understanding the local language, customs, and culture. Only then can you develop content that truly resonates with your local audience.
3. Recognize Cultural Differences and Respect Them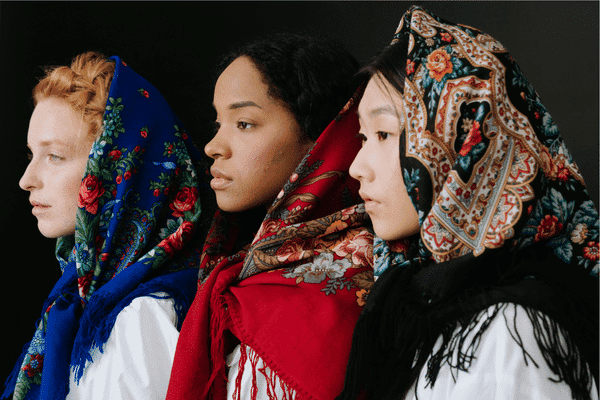 When you're creating content for an international market, it's important to recognize that there are cultural differences between countries. You must understand these cultural nuances and genuinely respect them.
The last thing you want is to offend your target markets which may end up demanding an apology and boycotting your product.
Hofstede's dimensions of cultural difference include power distance (the extent to which people defer to authority figures), individualism vs. collectivism (whether people see themselves as primarily part of a group or as individuals), and uncertainty avoidance (how comfortable people are with ambiguity and change).
Understanding these cultural differences can help your business tailor content relevant and acceptable to your international audience.
4. Promote Recognizable Local Figures
When promoting your content in a foreign market, it's often helpful to use recognizable local figures.
There are two main reasons why this is effective.
Celebrities, athletes, and politicians have a large following on social media, which means their endorsement of your product or service can help you quickly reach many people.
When someone famous and respectable promotes something, it automatically lends credibility and legitimacy to your brand, which can persuade people who may not have been otherwise interested in checking out your product or service.
Using high-profile individuals in your marketing materials can help you stand out from the competition and grab attention in an unfamiliar marketplace.
5. Produce Localized Content
As the term suggests, localized content is content that has been specifically designed for a particular geographic region. You can do this with the right keywords, culturally relevant imagery, and translated content.
The goal is to make the content as relevant and engaging as possible for people in that region. Localized content will help in search engine optimization (SEO), lead generation, and brand awareness.
6. Target Potential Customers with Paid Ads
Paid advertising is a form of marketing where businesses pay to display their ads on Google, Facebook, YouTube, or other platforms. Paid ads can be an effective way to reach new customers and grow your business.
However, beware of invasive advertising techniques, as they can backfire. People don't like being bombarded with too many invasive ads.
7. Construct a Compelling Value Proposition
A value proposition is a brand's message or company's promise of value to its customers. It is a strategic statement that defines the company's competitive edge by articulating the unique combination of benefits that they provide to the target market.
Your value proposition should be customer-centric, clearly articulating how the company's products or services solve the customer's specific needs and problems better than the competition. It should be concise, persuasive, and supported by concrete evidence.
A successful brand communicates a value proposition essential for achieving brand identity recognition.
8. Work with Native Translators and Copywriters
Why?
There are several reasons why working with native translators and copywriters is preferable to working with non-native translators.
Native translators have a much better command of their language. With this, they're more likely to produce high-quality translations and copies that are accurate and free of errors.
Native speakers are generally more familiar with the culture and context of the target audience, which helps to ensure that the final product will resonate well with them.
A team of native copywriters can help create a more cohesive overall branding strategy, as everyone will be on the same page regarding messaging and style.
If you keep these guiding principles in mind, you'll be well on your way to developing a successful multilingual marketing strategy. You can ensure that your content is relevant, engaging, and persuasive, no matter its language.
How Can Content Management Systems Help in Multilingual Content Marketing Strategy?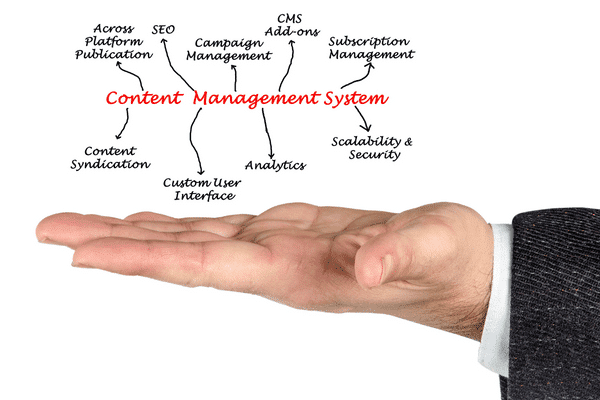 Content management systems (CMS) offer high-performance hosting, which can be extremely helpful in a multilingual content marketing strategy. By providing high-performance hosting, CMS can help ensure that your website loads quickly and smoothly, no matter where your visitors are located in the world.
It is essential for visitors from non-English speaking countries, as they may be unable to wait for a slow-loading website.
In addition, high-performance hosting can also help ensure that your website is always up and running, even during high-traffic periods. It can be a lifesaver for businesses that rely on their website to generate leads and sales.
Content Management Tools for Multilingual Campaigns
Why use tools?
You must employ different social media marketing channels as different territories display different online behavior patterns. With the help of tools, you will know where your target market is most active.
The following tools and platforms have features that support multiple languages to streamline your multilingual content strategy and multilingual SEO.
Crowdin: This tool helps with translations and with managing your translation teams. It integrates with over 200 platforms to manage your content in one place.
PhraseApp: PhraseApp offers real-time localization to manage your content in multiple languages as you create it. It also offers a translation memory to keep track of your most commonly used phrases and terms.
Locize: Locize offers a unified platform for managing all of your translation needs as well as a built-in translation Center so that you can connect with freelance translators when needed.
OneSkyApp: OneSkyApp helps streamline your localization process by integrating into your development workflow and offering features such as smart order placement and quality checks.
Weglot Translate: Weglot Translate is a WordPress plugin that helps you translate your entire website into multiple languages with just a few clicks. It also integrates with Google Analytics to track your multilingual campaigns' performance.
These are just examples of many content management tools that can help streamline the process and ensure quality translation of your next multilingual marketing campaign. With the right tool, managing multiple languages can be easy and efficient.
Closing Statement
Today, more than ever, businesses need to think about reaching their audiences in multiple languages. With the rise of global communication and the proliferation of content across the internet, companies must be able to connect with consumers in their native tongues.
With the guiding principles above, your multilingual content marketing strategy can be a powerful driver of growth and give you a key competitive advantage.
FAQs
Here are a few frequently asked questions about multilingual content marketing to help you deepen your research.
How does language affect marketing?
Marketing is all about creating a connection with your audience, and language plays a vital role in that process. The words you use can help build rapport and trust, or they can create distance and mistrust. They can make your products and services seem more desirable or less so.
What are the key factors in launching a targeted marketing campaign?
1. Know your target audience.
2. Define your objectives.
3. Choose the right channels.
4. Produce high-quality content.
What are the differences between localizing and globalization?
Localization is adapting a product or service to meet the linguistic, cultural, and legal requirements of a specific region or market. Globalization is the process of standardizing a product or service to meet the global needs of consumers.

The key difference is that localization looks at the unique needs of each region, while globalization looks at the universal needs of all consumers. Localization requires more time and effort, but it results in a more tailored product or service that meets the specific needs of each region. Globalization is faster and easier to implement, but it can lead to products and services that may not suit specific areas.