The goals of a B2B website go beyond just providing an online marketplace. They should focus on creating a positive customer experience, establishing trust between buyers and sellers, and simplifying the process of managing orders.
Research conducted in recent years has examined the role of cognitive processing in customer experience online. But more studies found that affective factors also impact customer behavior and decision-making.
Hence, Rose et al. (2012) suggest that the online customer experience is a complex psychological state derived from a subjective response to website stimulus material and characteristics.
This then forms an impression in the consumer's memory which can further influence how they interact with the said website, often leading to eventual purchasing decisions.
Therefore, you must anchor your website goals to these principles.
What is a B2B Website?
A business-to-business or B2B website is an online space where businesses can market and sell products and services to other businesses. These sites are typically aimed at a specific industry or market and offer a range of features that facilitates for businesses to find and purchase the products they need.
For example, many B2B websites offer a directory of suppliers, so businesses can easily find someone who can furnish the products or services they need.
Many B2B websites also offer a range of tools and resources that businesses can use to research potential suppliers and make informed purchase decisions.
What are the Goals of a B2B Website?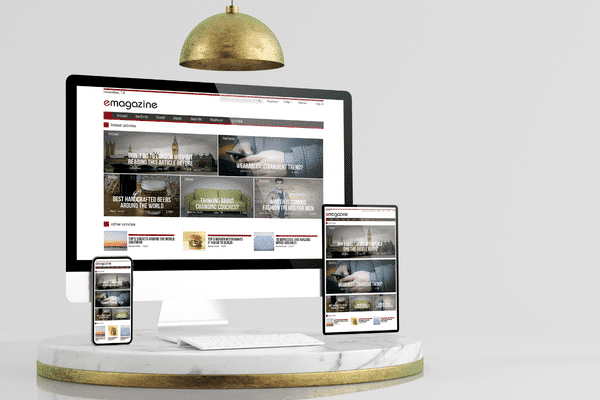 There are five main goals that a B2B website should aim to achieve.
Increase brand awareness
Generate leads
Convert leads into customers
Retain customers
Let's take a closer look at each of these goals and how you can achieve them with your B2B website.
1. Increase Brand Awareness
Increasing brand awareness is one of the basic goals of any website. A B2B website is no different.
Your website is one of the first places potential customers will go to learn about your business and what you offer. That's why ensuring that your web design showcases your brand in the best possible light is important.
Tips for achieving this goal:
Your website should feature your logo prominently, and it should use your brand's colors, fonts, and voice throughout.
A logo is much more than just a mark or an icon. It's the face of your brand—the first thing your audience will see and the lasting impression they'll have of you.
Your logo should be large and visible and placed in a location that's easy to find.
Your website should use your brand's colors, fonts, and voice throughout. It will help deliver a cohesive and consistent experience for your visitors.
Make sure your website tells visitors who you are, what you do, and why you're the best at what you do.
If you want people to take your business seriously, you need a website that reflects that. That means having a site that's not only well-designed but also informative and engaging.
It may seem common sense, but you'd be surprised how many businesses fail to include this basic information on their sites.
In addition to the basics, your website should also give visitors an idea of what they can expect when they work with you. What makes your company unique? What kind of experience can they expect?
Answering these questions will help to set your business apart from the competition and build trust with potential clients.
Your website is how you show the world what makes your business special.
How will you do this?
Use clear and concise language to describe what makes your company unique.
Use compelling visuals to illustrate your company's unique selling points.
Use customer testimonials and case studies to show why your company is the best at what it does.
Make it convenient for visitors to contact you to learn more about your company.
2. Generate Leads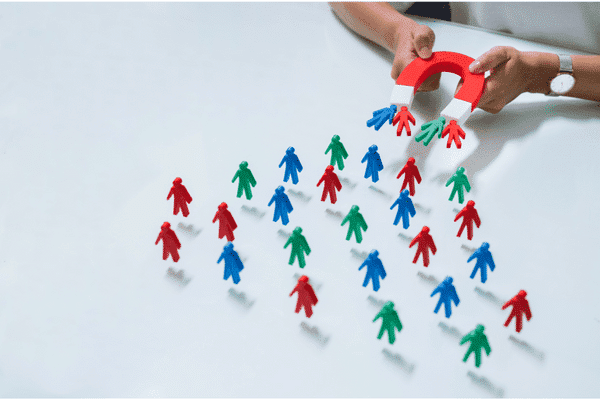 The website should be designed with a lead generation strategy in mind.
A lead generation strategy is a plan for how your sales team will use your website to acquire the contact information of potential customers so that you can follow up with them and turn them into paying customers.
Tips for achieving this goal:
Use CTAs to drive conversions, and make sure that your CTAs are prominently displayed on every page.
Most people land on a website with a specific purpose in mind. Whether they're looking to buy a product, learn more about a service, or simply find out more about a company, they're usually there for a reason. And that's where CTAs come in.
By including calls-to-action (CTAs) throughout your website, your marketing team can guide visitors towards taking the next steps – whether subscribing to your newsletter, reading a blog post, downloading a white paper, or even making a purchase. Make sure your CTAs are clear, concise, and relevant to the page they're on.
Leverage social proof to build trust with potential customers.
Social proof is one of the most powerful psychological drivers of human behavior. In a nutshell, it's the idea that we tend to copy the actions of others around us – especially when we're unsure what to do ourselves.
People are more likely to take action if they see that others have already taken the same action. For example, if you see a product with a five-star rating on Amazon, you're more likely to purchase it than if it had no rating.
The same principle applies to lead generation. If you can show potential customers that your product or service is popular and in demand, they'll be more likely to take the next step and contact you.
There are different ways to create social proof on your website, but some of the most effective include customer testimonials, social media widgets, and user reviews.
3. Convert Leads Into Customers
Make your website optimized for conversions. The goal here is to take the lead generation strategy you implemented in the previous step and use it to close deals and make sales.
There are a few key things that you need to do to optimize your website for conversion.
Tips for achieving this goal:
Your website must be mobile-friendly.
More and more people opt to use their smartphones and tablets to browse the web, so if your website is not designed for mobile devices, you'll lose many potential customers.
Your website must load quickly.
If your website takes forever to load, people will get impatient and leave before they even have a chance to see what you offer.
Your website must be easy to navigate.
When people can't find what they're looking for on your website, they will give up and go elsewhere.
Make it easy for site visitors to contact you.
If you want people to contact you, you need to make it easy for them to do so. Include your contact details prominently on every page, and make sure that it's easy to find if someone needs to contact you urgently.
Use forms and live chat to capture leads.
Forms and live chat are two of the most effective ways to capture leads on a website. You can use forms to gather information about potential customers and live chat to answer any questions they may have in real-time.
5. Retain Customers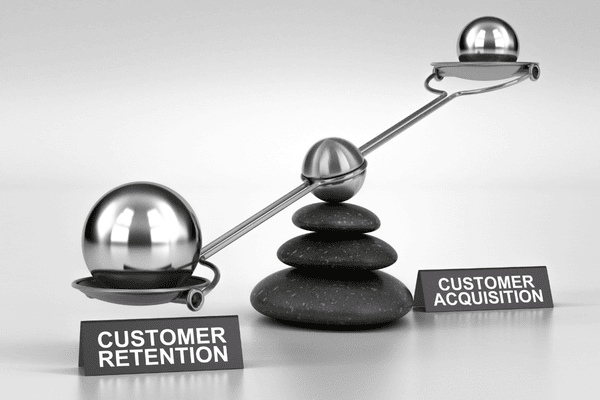 You don't only attract new customers; you retain them. You keep your existing customers coming back. The process of customer retention can start with your website.
A well-designed site will appeal to potential customers and persuade them to do business with the company. Once a customer has been won, the site must provide the tools and information needed to keep them happy and ensure they continue doing business with the company.
Tips for achieving this goal:
Create a loyalty program.
A loyalty program is a practicable way to keep customers coming back. It may include an online customer service system, a knowledge base of FAQs, or a portal for ordering supplies and tracking shipments. By providing an easy-to-use and informative website, businesses can reach their target market, build loyalty, and boost sales.
You can offer a live chat service that allows customers to ask questions and receive fast responses. You can also send automated emails that provide updates on new products, sales, and discounts.
A website is more than just a digital business card. It's an extension of your brand and a powerful community-building tool. A community can be a great way to keep customers engaged. You can attract like-minded individuals to your site and create a space where they can connect with each other.
How to do this?
Create opportunities for people to contribute. It could be guest posts, forums, or just giving readers a chance to weigh in on polls or surveys.
Host events or meetups related to your site's focus. It is a great way to get people involved and talk about your site in person.
Encourage interaction by asking questions and soliciting feedback in your posts. Respond to comments and engage in discussions.
Creating a Goal-Oriented Website Strategy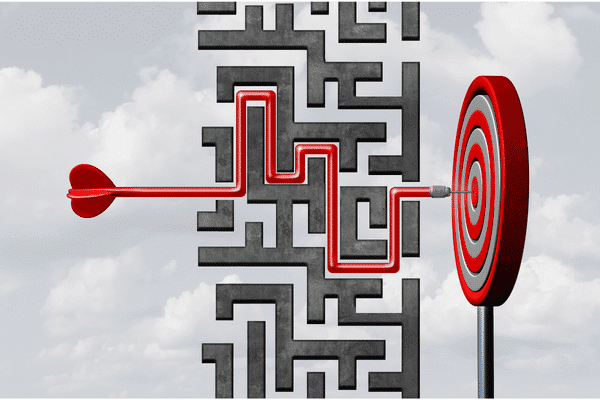 Crafting a well thought-out website strategy is paramount to attaining the desired results of your web development project.
What is a website strategy?
Website strategy is the process of planning, designing, and developing a website to support organizational goals. The website strategy should align with the business marketing strategy and be designed to achieve specific business objectives.
What do you need to do?
You must first understand the organization's goals and objectives to develop an effective website strategy.
Once you clearly understand the goals, you can begin to develop a plan for how the website can help achieve those goals. The website strategy should include:
A clear definition of the target audience.
The purpose of the website.
The desired outcome.
It should also cover a plan for how the website will be designed and developed and a schedule for launch and ongoing maintenance.
A well-crafted website strategy can help an organization achieve its goals and objectives and significantly contribute to its overall success.
Four Types of B2B Website Strategies
With the business goals mentioned above, here are four types of website strategies that businesses use to drive traffic to their site: search engine optimization (SEO), pay-per-click advertising (PPC), content marketing, and social media marketing.
Search Engine Optimization (SEO)
SEO is the website optimization process for Google's search algorithm so that it appears as high as possible in search results. SEO aims to get more organic or unpaid traffic to a site.
Pay-per-Click (PPC)
PPC is paid advertising that allows businesses to display ads on Google's search engine results page (SERP). The business pays Google a fee when someone clicks on one of these ads. The goal of PPC is to get more paid traffic to a site.
Content Marketing
Content marketing is creating, distributing, and promoting valuable, relevant, and consistent content to attract and retain a clearly defined audience. The primary objective of content marketing is to build trust and relationships with potential and current customers.
Social Media Marketing
Social media marketing is the process of using social media platforms to build meaningful relationships and interact with potential and current customers. The goal of social media marketing is to build brand awareness and reputation.
Measuring Website Performance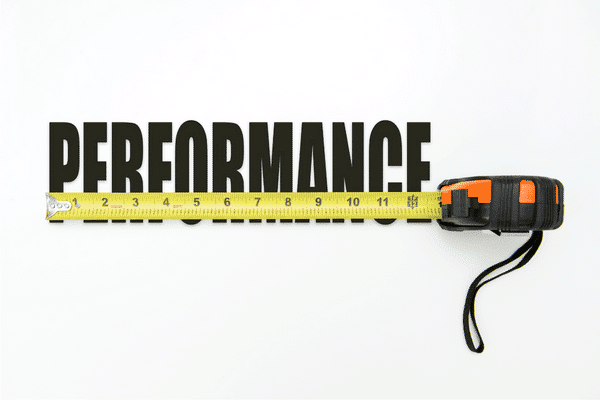 How do you measure your website's performance?
Businesses spend a lot of time and resources driving traffic to their websites, but what happens once visitors land on the site?
That's where business-to-business website performance measurement comes in. By tracking key metrics, businesses can gain insights into how well their website functions and where improvements need to be made.
Here are four of the principal metrics to track:
Website Traffic
Website traffic is the number of visitors that a website receives. It is an important metric to measure because it can give you insights into how popular your site is and how well it's performing.
Many ways to measure website traffic include server logs, web analytics, and surveys. Each method has its upsides and downsides, so it's important to choose the right one for your needs.
Server logs are the most accurate way to measure website traffic, but they're also the most difficult to set up and maintain. Web analytics tools like Google Analytics are much easier to use but can be less accurate.
Surveys are the least accurate way to measure website traffic, but they're also the easiest to set up and use.
Whichever method you choose, make sure you're measuring website traffic regularly so you can track your progress and make changes as needed.
Lead Conversion Rate
A website's lead conversion rate is the percentage of visitors who take the desired action, such as filling out a form or making a purchase.
Lead conversion rates are important because they give website owners an idea of how effectively their site achieves their goals.
If a website's Lead conversion rate is low, it shows that most visitors are not taking the desired action. It could be due to poorly designed content, an inefficient checkout process, or other factors. By tracking
Lead conversion rates, website owners can identify areas that need improvement and make changes that lead to more conversions.
One of the simplest methods to measure your website's lead conversion rate is to use Google Analytics. Once you have set up Google Analytics on your website, you can track conversions by going to the "Conversions" tab and then selecting "Goals."
From there, you can see how many people have completed a goal (such as filling out a form) and what the conversion rate is.
You can also use other tools like Crazy Egg to heat map your website and see where people are clicking. It can help identify areas of your website that may need improvement to increase the lead conversion rate.
Customer Acquisition Costs
To put it simply, your CAC is the amount of money you spend to acquire a new customer.
Measure your CAC by taking your total sales and digital marketing expenditures for a period of time divided by the number of new customers acquired during that same period.
The lower your CAC, the more efficient your acquisition efforts are. If your CAC is too high, you're likely overspending to acquire customers and not generating enough revenue from them to justify those costs.
To reduce your CAC, start by looking at where you're spending the most money to acquire customers. If you're spending a lot on paid advertising, see if you can decrease those costs while maintaining or increasing your user acquisition rate.
You can also work on converting more qualified leads into paying customers by improving your sales process or offering a free trial or demonstration of your product.
Finally, make sure you're retaining the customers you acquire by providing them with excellent customer service and continuously delivering value.
Lifetime Value

In business, a customer's lifetime value (LTV) is the predicted net profit attributed to the entire future relationship with a customer. In other words, LTV is a projection of how much revenue you can reasonably expect from a single customer relationship – including upsells, cross-sells, and renewals – over the lifetime of that relationship.
LTV is an important metric for B2B companies because it helps them make informed decisions about where to invest their resources.
Understanding which customers are most valuable, businesses can allocate their marketing and sales efforts more efficiently and focus on acquiring and retaining customers with the highest LTV. Additionally, you can use LTV to assess the profitability of different customer segments and inform pricing decisions.
While LTV is a useful metric for any business, it is especially important for B2B companies with longer sales cycles and higher customer acquisition costs.
For these businesses, LTV provides insight into whether or not their marketing and sales efforts are paying off – and how they can improve them to generate more revenue in the long run.
Conclusion
The goals of a B2B website should be focused on generating leads and converting them into customers. A well-crafted website strategy must be goal-driven. It is essential for any company whose focus is business growth. Establish your website goals if you want to establish your web presence and realize your long-term vision.
FAQs
Here are questions about the goals of a B2B website that we have not discussed in the article.
What makes a great B2B website?
A great B2B website must provide an intuitive and user-friendly experience for buyers looking for specific products or services. The site should also be designed to drive conversions by including persuasive call-to-action, strong product descriptions, and compelling visuals. In addition, a great B2B website will have a robust search function to help buyers quickly find the products or services they need. The site should be updated regularly with new content to keep buyers engaged and coming back for more.
What assets should I include on my website?
When it comes to your B2B website, here are eight key assets you'll want to include.
1. A professional design that reflects your brand and showcases your products or services.
2. An easy-to-use navigation bar that allows visitors to quickly find what they're looking for.
3. Clear and concise product or service descriptions that explain exactly what you offer.
4. Detailed information about your company, including history, team bios, and values statement.
5. Eye-catching images or videos that help illustrate what you do.
6. A blog that provides industry news, insights, and helpful tips for customers.
7. A strong call-to-action (CTA) that encourages visitors to take the next step, whether it's signing up for a free trial or contacting you for more information.
8. A contact form or live chat function so visitors can easily get in touch with you.
What services can a website design company do for you?
1. web strategy and consulting
2. user experience (UX) and user interface (UI) design
3. front-end and back-end development
4. content management
5. website redesign
6. come up with a concept for your website
7. work on the overall layout and design
8. create custom graphics or logos
9. develop database-driven functionality
10ongoing maintenance and support