Understanding the dynamics of virtual marketing.
During the COVID-19 outbreak, many businesses have been forced to change their operational strategies. One of the most significant changes has been the switch to remote work.
While this has had some challenges, it's also opened up new opportunities, one of which is fortifying virtual marketing.
What is Virtual Marketing
Virtual marketing is the promotion of products or services using digital technologies and telecommunications. It is mainly on the internet but may also be through smartphones, display advertising, and any other digital marketing medium.
It extends beyond the internet to include channels that do not require the use of internet-connected devices.
While virtual marketing includes many different channels and strategies, its fundamental goal is always to connect with existing customers and prospects in a personal and engaging way.
By doing so, businesses can build deeper relationships with their audiences and ultimately drive more sales. The beauty of virtual marketing is that it can be done anywhere in the world, anytime.
Benefits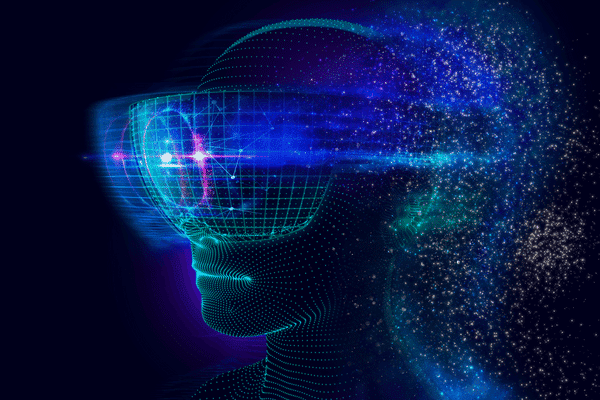 There are many benefits to using virtual marketing. Here are the top five.
Increased Reach
With traditional marketing methods, it can be difficult to target potential customers outside of your immediate area.
With virtual marketing, however, businesses can easily target individuals all over the world! All you need is a good website and some creativity.
Cost-effective
There are many reasons why virtual marketing is cost-effective. Perhaps the most apparent reason is that it eliminates the need for physical materials, such as printed brochures and flyers.
It can also be more targeted, reaching only those consumers who are most likely to be interested in your product or service. It means that you can avoid wasting money on advertising that reaches a broad audience but fails to generate any leads or sales.
Personalized
One of the great things about virtual marketing is that it allows businesses to get personal with their customers. Thanks to social media and other online marketing platforms, businesses can interact with their customers one-to-one, making them feel valued and appreciated.
Interactive
Unlike the more traditional marketing forms, like television commercials or print ads, virtual marketing is interactive. Businesses can get instant feedback from their consumers and make any necessary changes in real time.
Sustainable
Last but not least, virtual marketing is sustainable. One of the biggest challenges businesses face when it comes to marketing is creating material that can be reused or recycled. Traditionally, once the materials have been used, they typically end up in landfills.
However, with virtual marketing, all the material is digital. It can be easily reused or repurposed. For example, an email campaign can be quickly converted into a social media campaign with just a few clicks.
It means that businesses can get more mileage out of their marketing campaigns, and they don't have to generate new material as often.
Many benefits come with virtual marketing, which is why it's becoming increasingly popular among businesses. From its cost-effectiveness to its increased reach and sustainability, there's no doubt that virtual marketing is here to stay.
Now, let's talk about its types.
Types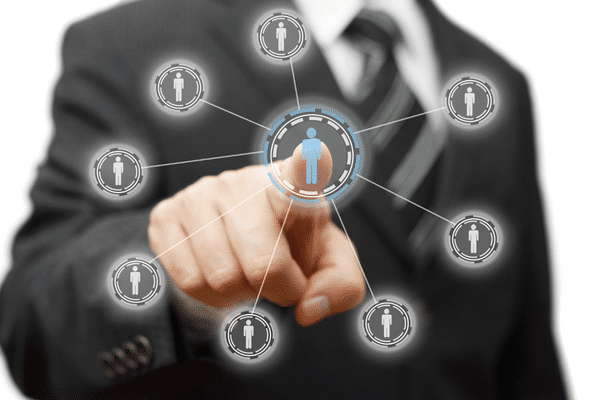 You can do virtual marketing in various ways, including content marketing, search engine optimization (SEO), social media marketing, and email marketing.
We'll examine each type in more detail to see how they can benefit your business.
Content Marketing
Content marketing is about creating and sharing engaging, informative, and valuable content with your target audience. It can be blog posts, infographics, videos, eBooks, etc.
Content marketing aims to attract and retain customers by providing them with helpful information that helps them make informed purchase decisions. Check this complete guide for creating relevant content that will upgrade your content marketing.
SEO
SEO (search engine optimization) is perfecting your website and its content for search engines like Google and Bing. It seeks to improve your visibility in search engine results pages (SERPs), so potential customers can easily find your site.
By using keywords throughout your site's content and improving your site's overall structure, you can make it faster for search engines to understand what your site is about—and rank it higher.
However, you must be wise and careful. Don't be tempted to take the easy route by filling your website with as much content as possible, regardless of quality.
This approach will do more harm than help in the long run. Here's why that is.
Google's Algorithm Favors Quality
One of the main reasons why you should focus on quality over quantity when it comes to your website's content is because Google's algorithm favors quality.
Google has repeatedly stated that its goal is to provide searchers with the most relevant and useful results possible. As a result, they are constantly tweaking their algorithm to ensure that only the best results are displayed for each query.
It means that if your website is filled with low-quality, thin content, there's a good chance that it will get buried under all other high-quality websites.
On the other hand, if you take the time to produce well-researched and well-written articles, your website will be more likely to rank higher in search results.
Not only that, but people who land on your website are more likely to spend more time reading your educational content and engaging with your brand if they perceive it as valuable and worth their time.
At the end of the day, quality should always take precedence over quantity when it comes to your website's content.
Social Media Marketing
Social media marketing uses popular channels like Facebook, Instagram, and Twitter to connect with potential and current customers. This marketing targets to build brand awareness and trust, drive traffic to your website, generate leads and sales, and create a community around your brand.
Email Marketing
Email marketing involves sending promotional or transactional messages to customers via email. It aims to build customer relationships and promote your brand or product. You can also run email marketing to drive your website traffic or generate sales leads.
So, what strategies should you use for your virtual marketing campaign?
Strategies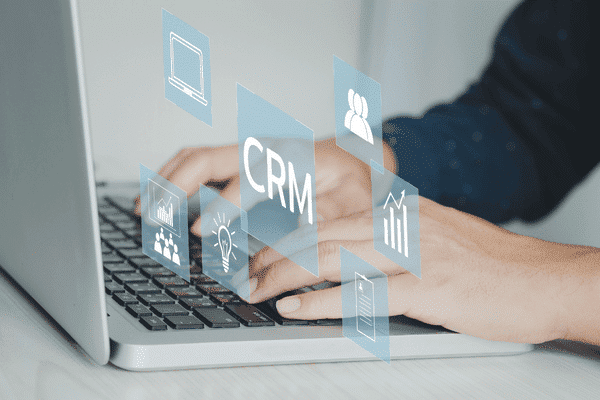 Here are four virtual marketing strategies you need to know about.
Establish a strong social media presence
Social media is one of the most capable tools at your disposal. It allows you to connect with your target audience in a previously impossible way.
Use social media to distribute valuable content that people will want to share and build relationships with potential and current customers. Here's a useful guide about B2B best social best practices for generating leads.
Create valuable and shareable content
One of the keys to successful virtual marketing is creating content that is worth sharing. Make sure your content is interesting and informative, whether it's a blog post, an infographic, or a video.
The more people who see and share your content, the better your chance of reaching your target audience.
Tap into the power of email marketing
Email marketing lets you send targeted messages directly to potential and current customers. Use email campaigns to promote new products or services, offer discounts, or simply keep people up-to-date on what's going on with your business.
Here's a helpful guide for creating an email sequence that effectively nurtures leads.
Use paid advertising to contact a larger audience.
Paid advertising is a strategic way to reach people who might not see your business. Whether it's through pay-per-click ads or banner ads, paid advertising can help you reach a larger audience and generate leads and sales.
As technology continually grows and evolves, so does the marketing world. If you want to thrive and stay relevant, you need to be utilizing virtual marketing strategies. And how will you make the most of digital marketing? Below are some tips.
Tips for Implementing Virtual Marketing in Your Business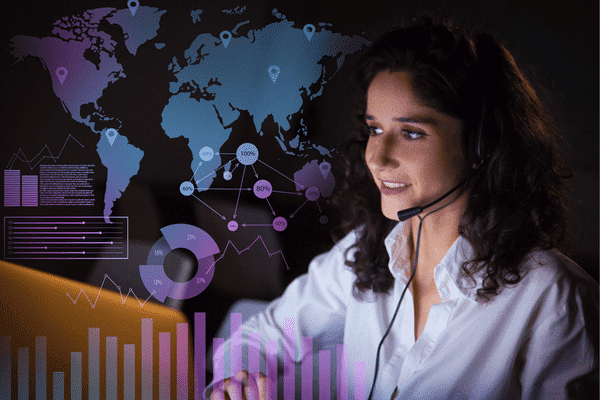 Update Regularly
One of the most important things you can do in digital marketing is to keep your website and other online platforms up-to-date.
Customers interested in your product or service will want to see that you're still in business and will be quick to move on if they find outdated information. Make sure to post fresh content regularly and update your contact information as needed.
Watch the Analytics.
When you're used to marketing in person, it can be easy to forget about the importance of analytics. However, when you're working virtually, analytics are more critical than ever.
They can help you determine which marketing strategies are working and which need to be tweaked or abandoned. Pay close attention to your website's traffic, social media engagement, and conversion rates to adjust your approach.
Integrate
For virtual marketing to be effective, it's important to integrate it into all aspects of your business. It means incorporating it into your sales process, customer service strategy, and company culture.
Doing so will create a cohesive brand image that customers will remember long after purchasing from you.
Automate
As you venture into virtual marketing, trying and doing everything yourself can be tempting. However, this is not sustainable in the long run and will only lead to burnout.
To avoid this, take advantage of automation tools whenever possible. Many great software programs can help with email marketing, social media scheduling, and lead generation.
Freed up, you'll be able to focus on other aspects of running your business.
Change and Adapt
Finally, remember that virtual marketing is an ever-changing landscape. And it changes so fast.
What's effective today might not be as effective tomorrow, so it's important to stay flexible and open-minded when trying new things.
By being willing to change and adapt as needed, you'll ensure that your business is always ahead of the curve—no matter what happens next in marketing (or anything else).
Conclusion
Virtual marketing is a powerful tool that can help businesses reach a larger audience at a fraction of the cost of traditional marketing methods. By using various online strategies, businesses can personalize their message and create an interactive experience for their customers. While virtual marketing requires effort to implement, it is worth the investment.
FAQs
Here are other frequently asked questions about virtual marketing.
What are virtual marketing techniques?
Virtual marketing techniques use the internet and other digital technologies to reach and engage customers. It includes creating a website or blog, using social media, or developing targeted online ads. While traditional marketing techniques are still important, virtual marketing provides a unique way to connect with potential customers who may be spread out across the globe. Virtual marketing also allows for more personalization and interaction than offline methods.
Is e-marketing the same as virtual marketing?
No, e-marketing is a subset of virtual marketing. E-marketing uses electronic communications and digital technologies to market and sell products or services. Virtual marketing is creating, managing, and executing a marketing plan that uses electronic channels to reach customers.
What are some benefits of virtual marketing?
Some benefits of virtual marketing include the ability to reach a global audience, increased personalization and interactivity, lower costs, and higher ROI. Virtual marketing also allows businesses to track data and analytics more effectively than offline methods.