The traditional marketing funnel was first developed by Elias St. Elmo Lewis in 1898. It is based on the idea that marketing should be a cycle of attraction, conversion, and retention. The funnel analysis focuses on just one stage of the process at a time.
However, marketing has evolved significantly since then, and the traditional marketing funnel has become much less productive than it was.
What is causing this, and what can marketers do about it?
This post discusses seven reasons why and lays down the alternate marketing strategy that is best suited for today's market.
Keep reading.
What is the Traditional Marketing Funnel?
The traditional marketing funnel is a linear volume-based model which maps out the buying process from the first interaction with potential customers all the way through to the final conversion.
The funnel comprises four key stages: awareness, interest, consideration, and purchase.
Customers enter the funnel at the awareness stage, where they become aware of a problem or need that they have. Then, they move into the interest stage, where they start researching potential solutions.
As they move to the consideration stage, they narrow their options and evaluate which product or service is right for them. Finally, they reach the purchase stage, where they decide and take action.
The traditional marketing funnel helps businesses better map out their marketing strategies and ensure they effectively reach their target audience.
However, recent years have seen many changes that have led to the inefficacy of the traditional funnel. Several factors account for this. Let's look at them.
Why the Need to Bid Traditional Funnel Goodbye?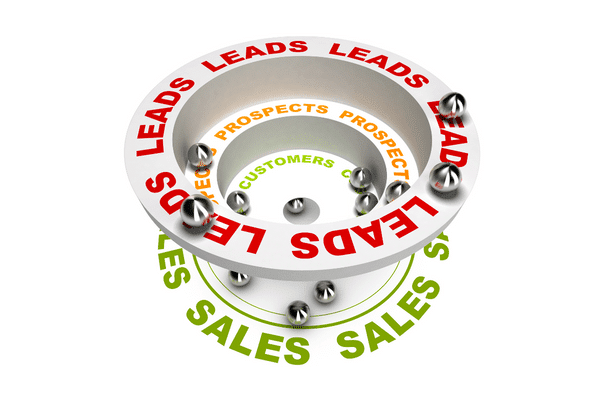 Modern customer journey demands an adaptive approach that caters to different elements like user preferences, technology advancements, and shifting market dynamics.
The traditional sales funnel struggles to manage new realities, particularly the following:
The Proliferation of Choice
The last few years have seen a dramatic increase in the number of options available to consumers. Thanks to internet branding, ustomers now can access an endless array of products and services at their fingertips.
And with so many options available, they are no longer willing to settle for second best.
The traditional marketing funnel becomes less effective because customers are no longer loyal to one brand or product. They might not know what they want, so they research more. They also might research products that they don't end up buying.
This behavior shows that customers no longer follow the premise on which the traditional sales funnel is based.
The Customer Journey is No Longer Linear
There is no longer a straight line between customer and service provider. Customers can research a product online and then purchase it in-store. Or, they can see an ad for a product online and buy it from a different website.
The traditional marketing funnel doesn't account for this non-linearity, so businesses struggle to track customers' journeys. With this, they cannot effectively target their marketing efforts and maximize conversions.
The Power Shift from Businesses to Consumers
The internet has also led to a power shift from businesses to consumers. In the past, companies had more control over customer information. They could use this control to their advantage, influencing customers' purchase decisions.
Nowadays, however, customers have access to a wealth of information at their fingertips. They can read reviews, compare prices, and find the best deals with just a few clicks. It makes it harder for businesses to influence their purchase decisions.
The Rise of Social Media and Decline of Traditional Marketing Channels
Social media is another factor that has led to the inefficacy of the traditional marketing funnel. The use of social media platforms like Twitter and Facebook has changed the way that people consume information.
The public no longer solely relies on traditional media such as television and newspapers for their news. The majority of their information comes from social media instead.
Social media platforms allow brands to engage with customers and build relationships in real time. Through social listening, businesses can gather valuable customer insights and use them to optimize their strategies.
The Influence of Millennial Consumers
These are excellent brand advocates. Millennial consumers are those who were born between 1980 and 2000. This generation is known for being tech-savvy, very particular, and discerning. They have proven the power word of mouth marketing. They are also more likely to trust peer recommendations over business marketing messages.
Greater Focus on Customer Experience
Customer experience is another important factor that has led to the inefficacy of the traditional marketing funnel. Before, businesses could get away with providing a poor customer experience because there were fewer options available to consumers. But now, customers can easily take their business to a competitor if they are not satisfied with the level of service they received.
The Fragmentation of the Media Landscape
The media landscape has also become increasingly fragmented due to the rise of the internet. People can get their information from countless websites, blogs, paid media, and social media platforms.
This development led to a massive increase in competition. Decades ago, businesses only had to compete with other businesses in their local area. But now, businesses need to compete with businesses from all over the world.
If Not Traditional Marketing Funnel, Then What?
B2B businesses need to adapt their marketing strategies to remain relevant and effective. They need to focus on creating a WIIFM marketing strategy that:
anticipates the changes in customer behavior
includes the total brand experience
defines an ongoing relationship
It should detail out the whole customer timeline.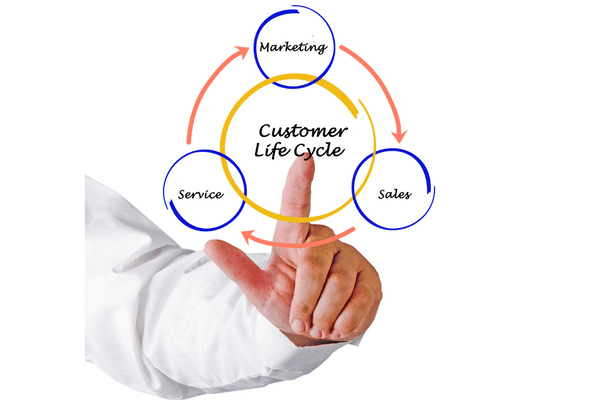 What should you look for in a new marketing funnel?
Knowing that the customer should always be the focal point of your marketing efforts, this is what you should look for:
A Focus on the Customer Journey
You should put the customer's needs and experiences at the center of your marketing efforts.
You can do this by:
Creating customer personas that represent your ideal customer
Designing customer journeys that map out the typical experiences a customer has with your product or service
Focusing on creating content and experiences that are helpful and relevant to customers at each stage of the buying process
An Integrated Approach
An integrated approach considers all the different channels and touchpoints that customers might use or encounter in their journey. It means thinking about how your website, social media, email, advertising, and in-person interactions all contribute to a cohesive customer experience.
Furthermore, it means understanding how each channel plays in the customer journey.
Personalization
Personalization is about creating experiences tailored to a customer's individual needs and preferences. It's about understanding what customers want and then giving them what they want.
You can do this in different ways, such as:
Using data collected from customers' interactions with your brand to create more personalized experiences
Using customer segmentation to create different experiences for different groups of customers
Using customer profiling to create more personalized messages and content
A Data-Driven Approach
A data-driven approach means using data to guide your marketing decisions. It means accurately interpreting how your customers respond and understanding what they need by analyzing your data about their behavior. You can use that data to create more effective marketing campaigns and strategies.
Automation
Automation is the usage of technology to automate repetitive tasks so that you can focus on more strategic tasks.
You can use it to:
send automated emails to new or repeat customers based on their interactions with your brand
schedule social media posts ahead of time
use marketing software to create and track marketing campaigns
Scalability
Scalability means having a marketing strategy that can be easily adapted and expanded to meet the needs of business growth.
It enables you to quickly and efficiently respond to changes in the market or customer behavior.
It can be done by:
Using marketing software that is designed for scalability
Working with a marketing agency that can help you scale your marketing efforts
Creating a team of in-house marketers that can be easily expanded
Your new marketing funnel should meet these needs if you want to thrive in modern business.
So, what is the best alternative?
Meet Digital Marketing Funnel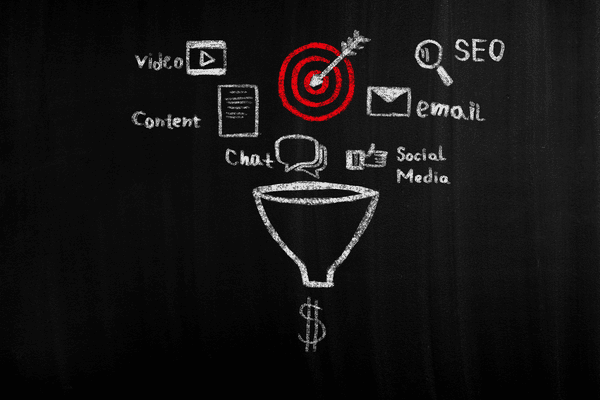 What is it?
The digital marketing funnel is the process companies use to turn potential customers into actual paying customers. The idea behind the digital marketing funnel is that by targeting a specific group of people and then providing them with relevant and targeted digital content, companies can lead them through the stages of awareness, interest, desire, and purchase.
This process is often compared to the old marketing funnel, which relies on more broad-based advertising and marketing techniques. However, it is important to note that there are several advantages to using a digital marketing funnel over a traditional one.
What makes it more effective than a traditional funnel?
First, digital marketing allows companies to target their audience more precisely. By targeting a specific group of people, companies can ensure that they are only reaching those who will be most interested in their products or services.
It saves both time and money, as companies can avoid wasting resources on ads that their target audience will not see.
Second, the digital marketing funnel allows companies to track the progress of their campaigns more accurately. With analytics tools, companies can see how many people are seeing their ads, which pages they spend the most time on, and what actions they take after seeing the ads.
You can then use this information to fine-tune the campaign for maximum effectiveness.
Finally, the digital marketing funnel allows companies to create a more personalized experience for their target audience. Companies can use personalization techniques to ensure that each person who sees their ad feels like it was created just for them.
It helps to build brand loyalty and increase the prospect that they will make a purchase.
Digital Marketing and Search Engines
Search engine optimization or SEO is among the most important aspects of the digital marketing funnel. It is the process of making sure that your website appears as high as possible in the search results for relevant keywords.
Higher rankings in search results make you more likely to get clicks from potential customers. And once someone has clicked on your website, it is crucial to have relevant and targeted content that will lead them through the purchase process.
There are other search engines besides Google, of course. And while optimizing for them may not be as important as optimizing for Google, it is still worth doing if you want to reach as many people as possible.
Conclusion
The traditional marketing funnel is no longer as effective as it once was. This is due to the rise of social media, the power shift from businesses to consumers, the influence of millennial consumers, and other factors. These changes require businesses to adapt their marketing strategies. The digital marketing funnel is a more effective alternative to the traditional marketing funnel. It is more precise, trackable, and personalized. With it, you can both acquire and retain customers skillfully.
FAQs
Here are other questions about the traditional marketing funnel to aid you in your study.
What is a marketing funnel?
A marketing funnel is a process by which companies identify and track potential customers as they move through the purchase process. Marketers use funnels to map out customers' journey from first learning about your product or service to purchasing it.
 Marketing funnels typically involve various stages, each with its own set of activities and corresponding goals. For example, at the top of the funnel (TOFU), your goal may be to generate brand awareness and interest in your product or service. As potential customers move down the funnel, your goals may change to generating leads, optimizing conversion rate, or increasing customer retention. 
Is the traditional marketing funnel dead?
The traditional marketing funnel is no longer as effective as it once was, but that doesn't mean it's completely dead.
The marketing funnel is a tried-and-true method for driving customers through sales. Although the internet has transformed how consumers research and purchase products, the funnel is still an important tool for marketers. The key is to adapt the funnel to account for the new reality of digital marketing.
What is a linear funnel?
A linear funnel is a type of sales funnel that relies on a straight sales pipeline. In other words, it's a sales process that moves customers through a series of steps from awareness to purchase. The linear funnel is often contrasted with the circular, or nurture, funnel, which allows for more customer movement and engagement at each stage of the funnel.