Imagine being able to tailor your products or services to fit each customer's needs, like a bespoke suit made to perfection. This is the essence of one-to-one marketing.
It's not just about selling a product or service. It's about building a relationship that gets smarter with every interaction.
By listening to what the customer tells you and using other valuable insights about them, you can customize your offerings to provide them with the ultimate personalized experience.
As your relationship grows stronger, so does your understanding of their unique needs, making it difficult for competitors to replicate the same level of convenience and satisfaction you provide.
Onto the definition.
One-to-One Marketing Defined
One-to-one marketing is a strategic approach that aims to personalize and customize the company's marketing mix based on each customer's individual needs and preferences.
This approach contrasts with mass marketing, which uses a single marketing message to reach all customers.
One-to-one marketing requires a company to collect customer data about it and then use that information to develop customized messages.
For example, a company might use purchase history, demographic data, and web browsing behavior to create a profile of each customer. It then uses that profile to develop targeted marketing messages relevant to the customer's interests.
One-to-one marketing can be difficult to implement, but it can effectively generate high-qualified leads and build customer loyalty.
Why One-to-One Marketing?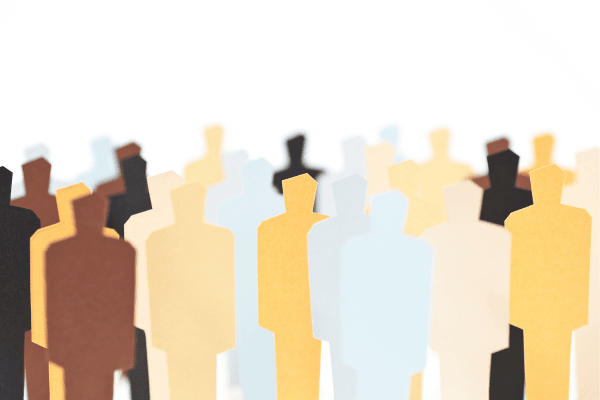 Technology has enabled businesses to connect with hundreds, even thousands, of potential customers simultaneously. You might be wondering, "Why one-to-one marketing?" If you can reach so many people simultaneously, why would you want to focus on only one?
The reason is simple: it works. Research has shown that one-to-one marketing can profoundly affect customer behavior.
Let's examine these benefits in more detail.
Personalized Customer Experience
One of the main advantages of one-to-one marketing is that it allows businesses to tailor their message to the individual customers they are trying to reach. Personalization is the step of modifying an experience to meet the individual needs of a customer or user.
Why does it work? When a business personalizes the customer experience, it shows that the customer is more than just a number. It builds rapport and encourages customers to return and continue doing business with you.
Personalization better caters to customers who are looking for convenience. If your business can make their lives easier, they will remember and appreciate that.
Higher Customer Spending Rates
Another advantage of one-to-one marketing is that it can lead to higher customer spending rates. When customers feel valued and appreciated for their business, they are more likely to reciprocate by spending more money with that company.
A study by Accenture shows that a great percentage of consumers said they would be more inclined to purchase from a company if it offered personalized experiences.
From the study, 75% said they would engage with companies that recognized, remembered, and provided relevant offers and recommendations.
Real-Time Feedback and Interaction
Businesses need customers to interact and provide real-time feedback to improve the customer experience.
Customers are increasingly connecting with businesses through digital channels. With this, businesses need to be present on these channels to gather customer feedback and improve the customer experience.
There are several reasons why real-time feedback and customer interactions are important for businesses.
Addresses Customer Issues Quickly
The ability to address customer issues quickly is essential for businesses. If a business does not address an issue promptly, the customer will likely take their business elsewhere.
Customer feedback can give businesses valuable insights into customers' thoughts about their products or services. Your team can use this information to improve a business's products or services.
Customer feedback can help businesses determine which marketing messages resonate with customers and which are falling flat.
Building Trust between Businesses and Customers
Interaction with customers helps to build trust between businesses and customers.
If a business is responsive to customer inquiries and concerns, the customer will be more likely than not to trust the company. This trust is essential for long-term relationships between businesses and customers.
Deeper Customer Relationships
One-to-one marketing focuses on building relationships with individual customers. By getting to know each customer individually, businesses can learn what motivates them and what kinds of products or services they're interested in.
This data is invaluable for developing a customized marketing strategy.
Trust is ever important in businesses looking to share mutual benefits.
When you take a personal interest in each customer and customize their communications accordingly, you can demonstrate that they care about their needs and want to build a long-term relationship with them.
Examples of One-to-One Marketing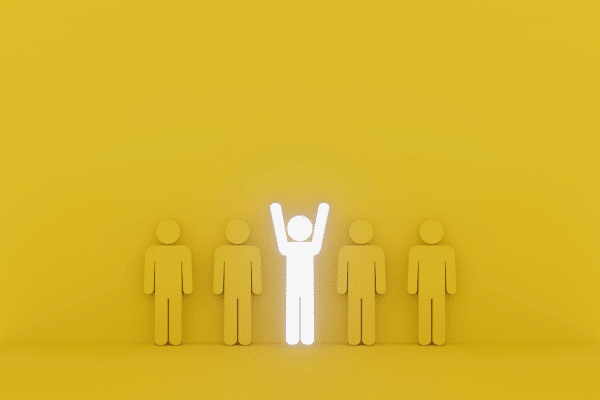 Here are six examples of one-to-one marketing in action that you can use for your business.
Personalized Emails
The days of generic mass emails are over. Today's consumers can spot a form email from a mile away and are much more likely to engage with an email that feels like it was written specifically for them.
To personalize your emails, try using the recipient's name in the subject line and throughout the body of the email. You may also segment your email list so that you're sending targeted content to specific groups of people.
For example, if you manage a women's clothing store, you might have separate email lists for women who primarily shop for casualwear, workwear, and formalwear.
Customized Landing Pages
Just like with emails, generic landing pages are a thing of the past. You should customize your landing pages based on how the user got to them.
For example, if someone clicks on a blog post about "how to style a statement Necklace for Autumn," they should be taken to a landing page that features Autumn-themed jewelry—not swimsuits or sandals.
The more significant the content on your landing pages is to what led the user there in the first place, the more likely they are to convert.
Retargeting Ads
Have you ever noticed how, after visiting certain websites, you start seeing ads for those websites everywhere you go?
That's because those businesses are using retargeting ads—specifically designed to target people who have already shown an interest in what they have to offer by visiting their website or interacting with their brand in some way (e.g., liking their Facebook page).
These ads can be extremely effective since they target people already familiar with the brand and what they do.
Direct Mail Marketing
One of the best methods to make an impression is through direct mail marketing—sending physical letters or postcards directly to people's homes or businesses (with their permission).
This type of marketing allows you to get creative with your message's format and content since you're not constrained by things like word count or character limit like you would be with digital platforms like email or social media.
Plus, since direct mail pieces are rare these days, recipients are often more likely to actually read them.
Exclusive Offers and Discounts
Your customers feel special when you give them exclusive offers and discounts they can't get anywhere else. For example, you could offer loyalty program members early access to sales or discounts on their favorite products. You could also create a VIP list for your best customers and give them exclusive access to new products or services before they are released to the general public. By making your best customers feel like insiders, you will build deeper relationships with them that will keep them coming back for more.
Customized Products and Services
Another great tactic to show your customers that you value them is to customize your products and services to meet their needs and wants.
For example, if you sell cosmetics, you could create custom makeup palettes based on each customer's skin tone and personal style preferences.
If you operate a web design agency, you could create custom websites for each client that reflect their unique brand identity.
By taking the time to customize your offerings for each customer, you will show them that they are more than just a profit to you—they are an individual who deserves your attention and care.
Now that you know what one-to-one marketing is and why it's so important, it's time to learn how to create your own campaign.
How to Create a One-to-One Marketing Campaign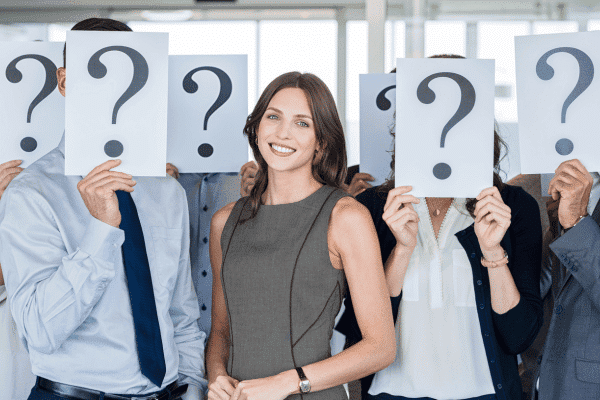 The one-to-one marketing campaign requires planning and execution that is familiar to most other types of personalized marketing campaigns.
However, the specific steps you'll need to take will vary depending on your one-to-one marketing type.
Here's a five-step process to guide you in creating a one-to-one marketing campaign:
Define What You Want to Achieve
Any marketing campaign must begin with a clear and defined goal. Otherwise, you'll just be shooting in the dark and wasting valuable time and resources. The same is true of one-to-one marketing campaigns.
This is the all-important question: what do you want to achieve with your one-to-one marketing campaign?
You might want to keep different things in mind when setting your goals.
Metric. Think about what metric you want to improve. Do you want to increase brand awareness? Drive more traffic to your website? Increase conversion rates?
Simplicity. When it comes to goal setting, less is more. Trying to accomplish too many things at once will only lead to frustration and, ultimately, failure. So pick one or two objectives that you think are most important for your business and start there. It is always possible to add more goals after you begin to see results from your initial efforts.
Measurability. A goal is not a practical goal unless you can measure it. Otherwise, how will you know if you're making progress? When setting goals for your one-to-one marketing campaign, include some quantifiable metrics that you can use to track your progress. For example, if your goal is to generate more leads, you'll want to track how many new leads you regularly get.
Deadline. Another important element of any goal is a deadline. It will help ensure that you stay on track and don't get sidetracked by unforeseen circumstances. Without a deadline, it's easy to push your one-to-one marketing campaign aside in favor of something else that seems more demanding at the time.
Having defined goals will help you direct your efforts, measure your progress, and adjust as needed. Not sure where to start? Here are a few tips.
Identify Your Target Market and Create Customer Personas
If you want to create a successful one-to-one marketing campaign, you must identify your target audience.
There are a few different ways to identify your target audience.
Examine your current customer base. Who is buying your product or using your service? What do they have in common?
Look at your competition. If they're targeting a similar audience, you should be as well.
Market Research. You can do this through surveys, focus groups, or demographic data.
Once you've identified your target audience, the next task is to create your customer personas.
Start by giving each persona a name and a picture.
Then, fill out the information about their demographics, such as age, gender, location, and income level.
Next, consider their needs and wants. What are their goals? What challenges do they face?
Finally, think about how your product or service can help them achieve their goals and overcome their challenges.
By taking the time to create customer personas, you'll be able to develop more effective marketing campaigns that resonate with the people you're trying to reach.
Develop Your Personalized Content and Offers.
Now that you know whom you're targeting and what they're looking for, it's time to develop your personalized content and offers.
Here are the steps:
Segment Your Audience
The first step in creating targeted content is to segment your audience. By dividing your audience into smaller groups, you can more easily identify their needs and create content that speaks directly to them.
There are several ways to segment your audience, but demographics, interests, or behavior are the most common methods.
For example, if you were marketing a new clothing line, you might segment your audience by age, gender, or location.
Alternatively, you could subdivide your audience by interests, such as fans of a particular sports team or followers of a specific type of music.
Your sales team could also segment the audience by behavior, such as recent purchasers or people who have shown interest in your product.
Create Buyer Journey Maps
You should provide relevant content for each phase of the buyer's journey.
Awareness
In the awareness stage, you aim to get your target audience's attention and let them know you exist. To do this, you need to create content that is relevant to their needs and will capture their interest. Some ideas for awareness stage content include:
blog posts that address common problems or questions in your industry
infographics that explain complex topics in a visually engaging way
short videos that introduce your brand and highlight your unique selling points
ebooks or whitepapers that provide valuable information on a specific topic
Consideration
Almost every purchasing decision begins with some form of research. Your potential customers are looking for information that will help them make the best possible choice for their needs.
It is what happens in the consideration phase. As a business, you need to provide content that educates and informs your audience, helping them to make a well-informed decision.
Some ideas for content you can create during the Consideration stage include:
Product guides and comparison guides
Educational blog posts and articles
How-to videos and podcasts
Infographics and data visualization
Customer testimonials and reviews
Prospective buyers in the Consideration stage often look for unbiased information to help them evaluate their options.
That's why educational blog posts and videos can be so effective. You can position yourself as a trusted resource while showcasing your product or service.
By creating this type of content, you can build trust with your potential customers and give them the information they need to decide in your favor.
Decision
The third and final stage, decision, is when the buyer is ready to make a purchase. They've compared their options and have decided which product or service is right for them.
Your content at this stage should be focused on helping them finalize their decision and making it easy for them to buy from you.
Some ideas for Decision stage content include:
Free trials or demonstrations
Coupons or discounts
Detailed product information
Customer testimonials and reviews
At this point, your potential customer is looking for that final push to help them decide. Free trials, coupons, and detailed product information can effectively convert leads into customers.
Choose the Right Communication Channels for Your Campaign
The fourth step is to decide how you will distribute your content.
With so many communication channels available, how do you know which ones are right for your campaign?
The answer depends on your goals. If you're looking to build awareness or generate leads, you'll want to use channels with a wide reach, like email or social media.
If you're trying to create a more personal relationship with your customers or cultivate loyalty, you'll want to use channels that allow for two-way communication, like phone calls or in-person meetings.
The most commonly used communication channels are:
Email
Social media
Websites and blogs
SEO
Pay-per-click (PPC) advertising
Content marketing
Public relations (PR)
Of course, there's no need to limit yourself to just one channel; using a mix of channels can effectively reach your target audience.
For example, you could use email to raise awareness and social media to generate leads, then phone calls or in-person meetings to cultivate relationships and loyalty.
Evaluate and Optimize Your Campaigns Regularly
The fifth and final step is to track your progress and optimize your campaigns accordingly. Without a regular evaluation and optimization process, it's too easy for your campaigns to become stale and ineffective over time.
How Often Should You Evaluate and Optimize Your Campaigns?
As a general rule of thumb, you should evaluate and optimize your campaigns at least once per quarter.
However, depending on the specific goals of your campaign, the frequency with which you evaluate and optimize it may need to be increased or decreased.
For example, if you're running a seasonal promotion, you'll likely need to evaluate and optimize your campaign more frequently than if you're running a long-term branding initiative.
What Should You Be Looking for When You Evaluate and Optimize Your Campaigns?
There are several factors that you should take into account when evaluating and optimizing your campaigns. Here are some of the most important factors to keep in mind:
Campaign reach: How many people is your campaign reaching? If your reach is too small, you'll need to find ways to increase it. If your reach is too large, you may need to focus on increasing your conversion rate.
Engagement rates: Are people engaging with your campaign? If not, why not? Try testing different content or offer types to see if you can increase engagement rates.
Conversion rates: Is your campaign driving conversions? If not, what can you do to improve it? Testing different offer types or target audiences may be helpful.
Cost per conversion: How much are you spending on your campaign relative to the number of conversions it's driving? If your cost per conversion is too high, you'll need to find ways to reduce your costs or increase your conversion rate.
ROI: What is your campaign's return on investment (ROI)? If it's not positive, something needs to be changed.
Don't let your marketing efforts waste—regularly evaluate and optimize your campaigns to always perform at their best!
Conclusion
One-to-one marketing is a powerful way to create deeper customer relationships and increase customer spending rates. It involves creating personalized customer experiences using the right communication channels and relevant content.
Hopefully, our guide can help you create a one-to-one marketing campaign that generates results for your business. Remember, start by defining your goals, identifying your target audience, and choosing the right channels.
Then, develop relevant content for each stage of the buyer's journey and regularly evaluate and optimize your campaigns.
FAQs
Here are other frequently asked questions about 1:1 marketing.
What are the benefits of one-to-one marketing?
There are many benefits to one-to-one marketing, the most obvious of which is that it allows businesses to develop personal relationships with their customers. You can then use this connection to nurture the customer base, drive sales, and create customer loyalty.

One-to-one marketing also enables businesses to better understand their customers and what they want and need. Using this information, businesses can target specific products and services to individual customers, increasing their chances of purchasing. Additionally, one-to-one marketing allows for more personalized customer communication, boosting customer satisfaction.
Is one-to-one marketing better than mass marketing?
There is no definite answer regarding one-to-one marketing versus mass marketing. Both have unique advantages and disadvantages.

With mass marketing, businesses can reach many people relatively quickly and at a lower cost than one-to-one marketing. However, the messages sent out are not tailored to individual consumers, so they may not be relevant or interesting to them. As a result, consumers may be less likely to respond to or buy products or services that are marketed in this way.

One-to-one marketing allows businesses to target specific individuals with personalized messages that are relevant to them. It can increase engagement and conversion rates, as consumers are more likely to pay attention to and act on messages tailored to their interests. However, one-to-one marketing can be more time-consuming than mass marketing, as businesses need to invest in developing relationships with individual consumers.
What are the challenges of one-to-one marketing?
The challenges of one-to-one marketing include the need to create personalized content that is relevant and interesting to each customer, as well as the challenge of efficiently gathering and processing customer data to create those personalized messages.

Another challenge is that customers can quickly become overwhelmed with too many irrelevant or unsolicited messages. Businesses need one-to-one marketing techniques to send only relevant, valuable information to their customers and not bombard them with irrelevant ads or offers.