You're a content marketer who wants to beat the game of providing the most relevant content.
Why? Because you want this:
to create content that not only meets the needs of your audience but also ranks high on search engines
to provide the correct information at the right time
to speak to the needs of your consumers who don't have time to wade through irrelevant results
No content operations trick will ever work as effectively as content relevance. It mediates a long-term relationship with customers founded on trust and value.
Let us define it more thoroughly.
What is a Relevant Content?
Relevant content is written, audio, video, or graphic information that speaks to a person's current situation, needs, and interests. It answers the search query and satisfies the intent.
Content relevance provides value and resonates with the reader in a way that makes them feel connected to the subject matter.
You may think of relevant content in two different buckets:
The first is topically relevant content. It is the kind of content focused around a particular keyword or phrase, or set of keywords and phrases, that people actively search for.
So, if you imagine somebody going to Google and typing in "How do I start a blog," that would be an example of a question for which you might want to create topically relevant content.
The second bucket is contextually relevant content.
It is the kind of content that's not focused on particular keywords or phrases people are searching for but around fit into the specific context in which your audience consumes information.
So, for example, if most of the people who read your blog do so through an RSS reader like Feedly, then contextually relevant content might be how-to articles or listicles or anything else that's easily consumable in that format without having to click through to your website.
If, on the other hand, most people who read your blog visit your website directly, then contextually relevant content might be in-depth case studies or something else that would be more engaging.
Qualities of Relevant Content
What are the qualities present in relevant content? Here are a few guidelines developed by experts over the years:
Relevancy to your audience's needs
Uniqueness in execution and voice
Thoroughness in research
Timeliness in information
Let's break each of these down a bit further.
1. Relevancy to Your Audience's Needs
Successful content isn't just about writing what YOU think is important or interesting. It's also about writing what YOUR AUDIENCE finds important and interesting.
That means understanding their needs and creating content that meets those needs.
It must answer the questions they're asking, solve the problems they're facing, or provide them with new insights on topics they care about.
The best way to do that is to get to know your audience as well as you can. That means listening to what they say, reading what they write, and observing their behavior.
2. Uniqueness in Execution and Voice
The web is a noisy place. If you want to be heard, you must have a point of view that sets your content apart from the rest of the noise.
Uniqueness in execution is the idea that your content should be doing something no one else is doing or at least doing it in a way that's different from everyone else. It could be the format you use or the topics you cover.
Uniqueness in voice means your content should have a unique perspective or angle. It should sound like no one else out there. It could be anything from the tone you use to the stories you tell.
3. Thoroughness in Research
Good research is thorough, complete, and comprehensive. It anticipates objections and attempts to disprove them.
Your research must understand different viewpoints and data and deepen one's analysis. It means going beyond regurgitating what others have already said and adding your original analysis and insights.
This tutorial outlines five pro researching tips that will help you write articles that sound well-researched.
using Google Scholar
linking to authority websites
using screenshots
quoting professionals
using Statista
4. Staying Current
In an era where we can get news and information instantly, our content must be up-to-date. That doesn't mean that every piece of content needs to be breaking news, but it should be timely enough to still be relevant to the readers' current interests and concerns.
You must regularly update and republish old articles with new information. A good rule of thumb is to update an article at least once every six months, but more frequently if the topic is time-sensitive.
What Content Relevance Does to Your Business
As we've already settled, content relevance is the ethical, white-hat pursuit of understanding what your audience wants and giving it to them. The better you get at content relevance, the more likely you are to build a sustainable, scalable engine for long-term growth.
As a result, these are what content relevance does to your business:
Increase Traffic
Help with SEO
Establish Authority
Drive Leads and Sales
Increase Engagement
Increase Brand Awareness
Create Loyal Customers
Help with Social Media Marketing
Boost Conversions
Grow Marketing Assets
How to Make Sure You are Creating Relevant Content Every Time?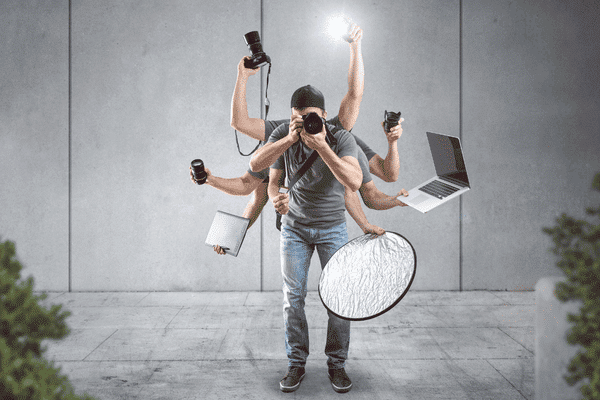 The best way to ensure your content is always relevant is to have a process.
Here's what that process looks like:
Step 1 Research Your Audience
I'm not just talking about their age, gender, or location. I'm talking about what they do daily, what kind of problems they're trying to solve, and what motivates them. If you want to create truly relevant content, you must take the time to research your audience.
Only then will you be able to create material they'll actually care about.
There are different ways that you can go about researching your audience. One option is to simply ask them directly. You can do this through surveys or by conducting interviews. Another option is observing their behavior online through social media or web analytics.
Whichever method you choose, the key is to take the time to deeply understand your audience before creating any kind of content. Otherwise, you risk creating something inferior that no one will care about. And that's just a waste of time and resources.
Step 2 Know Your Topic Inside Out
Before you can hope to teach your audience anything, you must first become an expert on your topic. Relevant content must be based on a solid foundation of knowledge. Otherwise, it will appear thin, superficial, and ultimately uninteresting.
The best way to develop a deep understanding of your topic is to immerse yourself in it. Read everything you can get your hands on, talk to experts, and explore different angles and approaches.
It takes time and effort to develop this level of expertise, but it's essential if you want to write truly relevant content.
Step 3 Plan Your Content Strategically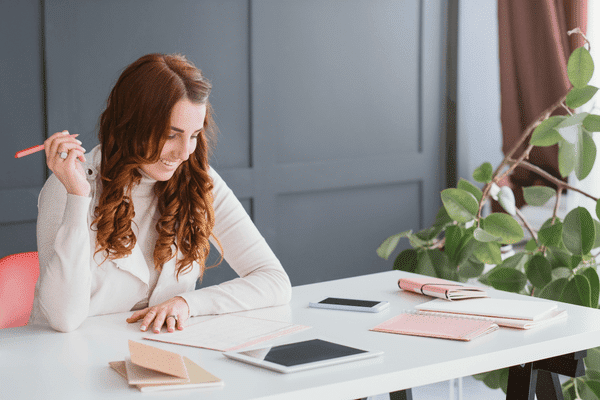 Your goals for your content will guide the strategy you use to create it. Once you know what you want your content to achieve, you can start planning how best to achieve those goals.
Some questions you should ask yourself as you plan your content strategy include the following:
What format will be most effective for my goals?
What tone and style should I use?
What platforms will help me reach my target audience?
What kind of call to action should I include?
Answering these questions will help you develop a strategic plan for creating content that achieves your business goals.
Step 4 Keep Up with the Latest Trends and Developments
One of the most important steps in creating relevant content is to keep up with the latest trends and developments in your industry. It means staying up to date on the latest news, research, and insights in your field.
But it goes beyond just reading the headlines. You also need to understand and apply these new developments to your work.
For example, suppose you're a digital marketing consultant. In that case, you need to understand and explain how the latest changes in Google's algorithm will impact your client's search engine optimization efforts.
Similarly, if you're a salesperson, you need to understand and explain how the latest developments in your product line can benefit your customers.
Step 5 Use Appropriate SEO Techniques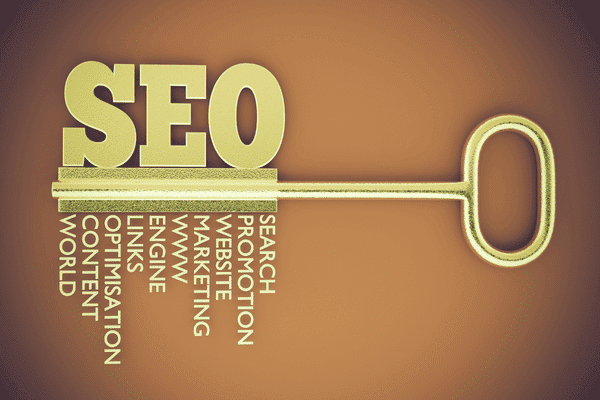 Search Engine Optimization, more commonly known as SEO, is the process of optimizing a website for Google's search algorithm. In other words, it's the intentional use of specific tactics and strategies to improve a site's ranking in search results.
SEO has two main categories: on-page SEO and off-page SEO. On-page SEO covers all the techniques you can use on your website to help it rank higher in search results, such as using keyword-rich titles and meta descriptions.
On the other hand, off-page SEO covers all techniques you can use outside your website to help it rank higher, such as link building and social media engagement.
When creating relevant content, both on-page and off-page SEO techniques are important. However, if you want your content to stand out from the rest, you need to focus on creating high-quality, original content that is both informative and engaging.
It means publishing a blog post or article that is well-researched and well-written, as well as ensuring that your website is regularly updated with fresh content.
Step 6 Review Your Content Regularly
You have published relevant content timely and valuable to your audience. But over time, even the most well-crafted article can become outdated or obsolete. As your blog grows and evolves, so too should your content development.
Regular reviews will help ensure that your readers always have something fresh and new to read – and that they keep coming back for more.
But how often should you review your content? That depends on different factors, including the nature of your blog, the topics you cover, and the frequency with which you publish new posts.
As previously mentioned, looking at each piece of content at least once every six months is a good idea. It will give you plenty of time to make any necessary updates or corrections – without sacrificing the quality of your writing.
So, roll up your sleeves and don't be ready to get stuck into those old posts – it's well worth the effort.
Content Relevance and Search Engines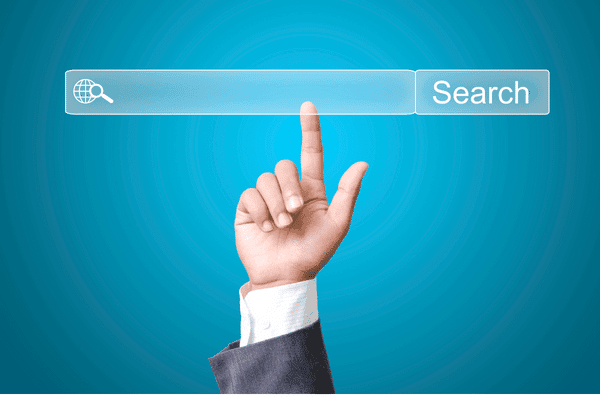 The relationship between content and search engines has always been a bit of a chicken-and-egg situation. Search engines direct their users to the best, most relevant content for their search queries, but that content only exists if it's been created in the first place.
In recent years, however, there's been a shift in how search engines operate, leading to a new emphasis on content relevance. In the past, search engines primarily looked at keyword density and backlinks to determine which pages were the most relevant for a search query.
However, they've now evolved to consider factors like user behavior and intent. As a result, creating relevant content has become more important if you want your pages to rank well in search engine results pages.
It's no longer enough to stuff your pages with keywords and hope for the best – you need to create truly useful, informative content if you want to win.
Content Relevance and Social Media
The rise of content marketing has been driven largely by two trends: the growth of social media content creation and the increasing importance of relevance.
On the social media front, platforms like Facebook, Twitter, and LinkedIn have created new opportunities for companies to connect with their customers and establish long-term relationships.
This interaction is increasingly important as customers turn to social media for recommendations and advice. In addition, the increased sharing capacity of social media makes it easier for companies to get their content in front of interested readers.
Meanwhile, search engines have also emphasized relevance more in recent years.
As Google continues to refine its algorithm, it's become clear that high-quality content is essential for achieving good rankings. It has led to a heightened focus on creating informative and interesting content.
As a result, companies are now producing more blog posts, infographics, videos, and other types of content than ever before.
Conclusion
Relevant content marketing is ALWAYS intent-focused. When you focus on providing value first and only then promoting your agenda, you'll be able to create a connection with your readers that leads to genuine relationships (and more sales).
Creating relevant content is not a one-time thing. It's an ongoing process that requires continual research, experimentation, and refinement. Looking ahead, it's clear that this content marketing strategy will give you rewards.
FAQs
Here are more questions about relevant content that we have not discussed in the article.
How to use questions and needs to create relevant content?
You can use questions and needs to create relevant content by understanding what people are searching for and addressing those needs with your content.
You can do this by looking at question-and-answer sites like Quora and Yahoo Answers and social media sites like Twitter and Facebook. Additionally, you can use Google AdWords to find out what keywords people are searching for.
How does keyword research help in content relevance?
Keyword research can uncover the topics and questions that people are searching for answers to online. This information can help you determine what content to create to answer those questions, as well as help you target your marketing efforts towards specific keywords or phrases relevant to your business.
How do you measure content relevance?
One way to measure content relevance is by analyzing how often a particular piece of content is shared or linked to on social media and other websites. Another way is by the amount of time users spend on a website reading specific pieces of content. Lastly, through the number of comments or likes a piece of content receives.