Content optimization is a critical aspect of running successful content marketing operations. In the ever-evolving digital landscape, where content is abundant and attention spans are short, you must shoot for maximum engagement and visibility.
According to a study, 75% of users never scroll past the first page of search results, highlighting the critical role that search engine visibility plays in driving organic traffic to your website.
Moreover, research conducted by Nielsen Norman Group reveals that users form an opinion about a website within the first 50 milliseconds of their visit. This emphasizes the significance of a positive and engaging user experience.
With these statistics, it becomes clear that content optimization is a master key to unlocking success in the online realm.
By harnessing research-backed strategies and leveraging industry best practices, businesses can improve their search rankings, enhance user satisfaction, and drive meaningful conversions.
This blog post will delve into strategies for optimizing content, equipping you with the knowledge to propel your digital presence to new heights.
Now, we're taking off.
What Is Content Optimization?
Content optimization refers to the process of maximizing the performance of your online content by ensuring it is visible and satisfactory to both search engines and human readers.
Consequently, it helps ensure that your online presence not only exists but thrives.
Think of it as a secret recipe that transforms your plain dish of words into a mouthwatering meal for the readers. It combines creativity with strategy to ensure your message reaches the right audience and resonates with them on a deeper level.
You might wonder how these efforts come together to bring tangible results. In the upcoming section about the seven frameworks of effective content optimization, you'll learn more about the tools and techniques to make it happen.
But before the strategies, let us be grounded with the underlying principles behind successful content optimization.
Objectives and Benefits of Optimizing Content
So, you've learned what content optimization is. Why should you invest in it again?
Picture this: a prospective customer stumbles upon your website or blog post and immediately feels at home. They find the information they're looking for quickly and easily, which creates a sense of belonging and trust.
The primary objective of optimizing content is to achieve higher search engine rankings. Eventually, this leads to better online visibility, credibility, and more traffic to your website.
It also aims to enhance user experience, increase authenticity, and establish your brand identity in the online marketplace.
The benefits are immense!
increased organic traffic from better search engine rankings
enhanced credibility as users perceive your brand as an industry thought leader
strengthened relationships built around valuable insights shared by readers who feel truly understood
Optimized Content vs. Unoptimized Content
Here's a comparison table highlighting the differences between optimized content and unoptimized content:
| | | |
| --- | --- | --- |
| ASPECT | OPTIMIZED CONTENT | UNOPTIMIZED CONTENT |
| Search Engine Visibility | Ranks higher in search engine results due to SEO strategies | Has lower visibility in search results |
| Organic Traffic | Attracts more organic traffic due to improved search rankings | Experiences limited organic traffic |
| User Experience | Offers a positive and engaging user experience | Lacks readability, organization, and user-centric design |
| Relevance and Targeting | Aligned with the target audience's interests and search intent | Lacks relevance and may fail to address user needs effectively |
| Conversion Rates | Optimized CTAs and persuasive elements drive better conversions | Has lower conversion rates and less effective CTAs |
| Brand Authority and Trust | Establishes brand as a trusted industry source | Has lower credibility and more difficulty in building brand authority |
| Long-Term Benefits | Adapts to changing trends, user preferences, and algorithms | May become outdated for lack of regular optimization |
Although, it's important to note that content optimization is an ongoing process. The level of optimization can vary depending on the specific strategies implemented.
The benefits mentioned for optimized content can be achieved through continuous efforts to improve content quality, relevancy, user experience, and search engine visibility.
Now, let's study the frameworks designed to help strategize and execute this crucial process.
The following approaches will empower brands to deliver impactful pieces catered specifically to their customers' needs while standing out amongst competitors vying for attention online.
The 7 Frameworks of Effective Content Optimization Strategy
As we delve deeper into content optimization, we must understand the frameworks that can guide us in creating effective strategies.
They form the backbone of successful content optimization and will help you connect with your audience on a whole new level. By applying these tried-and-true methods, you'll be able to cultivate a sense of belonging among your readers while maximizing your content's impact.
Here are seven prominent frameworks, along with their respective sub-strategies. One key aspect of an effective content optimization strategy is utilizing various tactics within each framework.
Keyword Research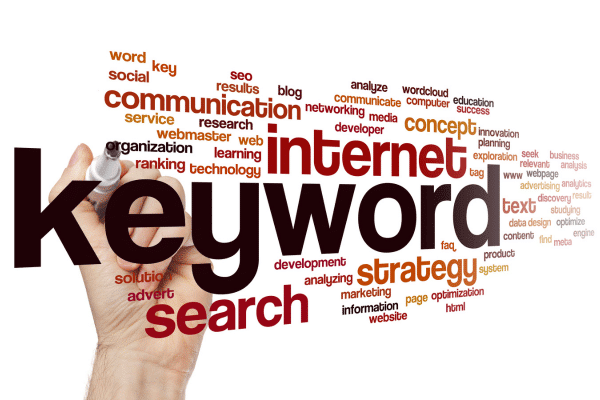 Keyword research is a fundamental component of any successful content optimization strategy. You'll be one step closer to creating compelling content that resonates with readers by identifying the right keywords for your target market.
It's like being a part of a community where everyone shares your passions and speaks your language.
Effective keyword research can achieve that by helping you hone in on phrases and terms commonly used by people looking for information or services related to your niche.
So take some time to explore tools like Google Keyword Planner, Moz Keyword Explorer, and SEMrush – they're tailor-made for discovering those hidden gems: high-volume search queries with low competition from other websites.
Using relevant keywords strategically within your content is crucial for success.
Don't stuff every paragraph full of keywords. Instead, incorporate them naturally throughout headings, subheadings, meta descriptions, and image alt tags – anywhere it makes sense.
After mastering these techniques in keyword research and implementation (SEO enthusiasts will appreciate this), get ready for our next discussion – on-page optimization awaits.
On-Page Optimization
After conducting thorough keyword research, make those keywords work for your content through on-page optimization.
On-page optimization means optimizing individual sales pages to boost search engine rankings and gain organic traffic. It involves making changes and optimizations directly on the website's pages to enhance their relevance, usability, and visibility to search engines.
The goal of on-page optimization is to ensure that search engines understand the content of a web page and consider it relevant content to specific search queries.
Optimizing various on-page elements increases the chances of your web pages ranking higher in search engine results pages (SERPs) and gaining more visibility to your target audience.
Here are some key aspects of on-page optimization:
1. Keyword Optimization
Researching and selecting relevant keywords and incorporating them strategically into the page's content, including the title tag, headings, meta description, URL, and throughout the body text.
2. Content Optimization
Creating high-quality, unique, and valuable content that matches user intent. Optimizing content includes"
maintaining an appropriate keyword density
using relevant headings and subheadings
incorporating multimedia elements like images and videos
ensuring readability and engagement
3. Meta Tags Optimization
Optimizing meta tags, such as the title and meta descriptions, to provide concise and compelling summaries of the page's content. These tags appear in the search engine results and can significantly impact click-through rates.
4. URL Structure
Creating search engine-friendly URLs that are concise, descriptive, and include target keywords. A clear URL structure improves the user experience and helps search engines understand the page's content.
5. Header Tags
Header tags (H1, H2, H3, etc.) structure the content and highlight important sections. They provide a hierarchical structure to the page, making it easier for search engines and users to navigate and comprehend the content.
6. Internal Linking
Establishing links within your website to connect relevant pages and provide a clear information hierarchy. Internal linking helps search engines discover and crawl pages more effectively and enhances user navigation.
7. Image Optimization
Optimizing images by reducing their file size without compromising quality, adding descriptive alt tags, and including relevant keywords in the image file names. Image optimization ensures fast page loading times and increases visibility to search engines.
8. Schema Markup
Applying structured data to the page provides search engines with additional information about the content. Schema markup helps search engines identify and display rich snippets in the SERPs, increasing click-through rates and user engagement.
On-page optimization techniques help search engines better understand the webpage's content, relevance, and user experience, thereby increasing the chances of achieving higher rankings in search results.
As important as On-Page Optimization may be, it's one step toward a comprehensive content optimization strategy. Technical optimization is equally critical for improving ranking factors such as site speed and indexation efficiency.
From auditing crawl errors and broken links to implementing structured data markups correctly, there are many ways technical optimization can enhance overall performance online.
Technical Optimization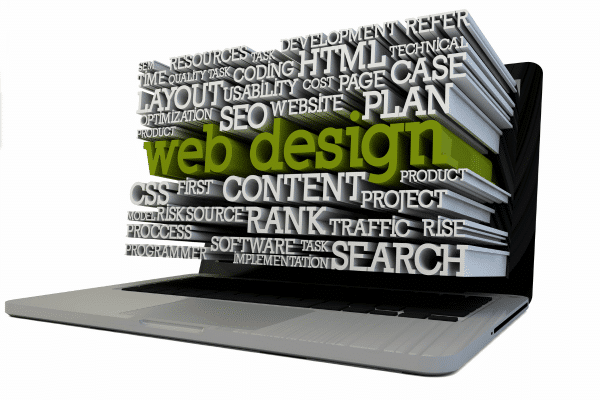 Imagine driving a shiny, brand-new car with all the bells and whistles. The engine purrs smoothly as you glide down the road, enjoying your favorite tunes on the state-of-the-art sound system.
Now imagine that same car without oil. It wouldn't be long before the engine seizes up and leaves you stranded by the side of the road.
Technical optimization is like putting oil in your content car – essential for keeping everything running smoothly and efficiently.
Technical optimization begins with ensuring that search engines can easily crawl and index your website.
This involves creating an XML sitemap to guide them through your site's structure and adding descriptive meta tags to each page so they understand what each content is about.
Optimizing elements such as URLs, title tags, and header tags are crucial for improving visibility in search results.
Remember, if search engines have trouble navigating or understanding your website, it will inevitably hurt its ranking potential.
Another vital aspect of technical optimization is ensuring your website loads quickly across devices while maintaining mobile-friendliness. A slow-loading site frustrates users and decreases dwell time, negatively impacting SEO performance.
Regularly assess aspects such as image sizes (compress when necessary), minify CSS/JavaScript files, leverage browser caching where possible, and implement a responsive design catering to various screen sizes.
By addressing these core components within technical optimization, you're setting yourself up for success from both search engines and user engagement standpoints. Who doesn't want their content car cruising at full speed?
Shifting gears into our next topic: user experience optimization.
User Experience Optimization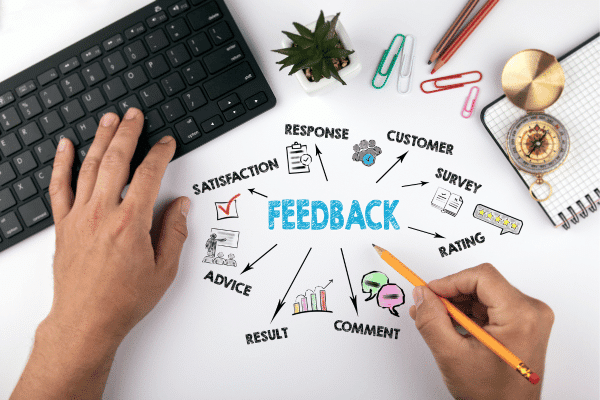 User Experience Optimization (UXO) means improving and enhancing the user experience of a product, website, or application to meet the needs and expectations of its users.
It seeks to analyze and understand user behavior, preferences, and pain points to make informed design decisions that result in a more satisfying and efficient user experience.
Imagine you're a guest at a restaurant.
You walk in and are greeted by the hostess, who shows you to your table. As you sit down, you notice that the menu is well-designed and easy to read. The waiter comes over promptly and takes your order with a smile. Your food arrives quickly, and it's delicious.
Throughout the meal, the staff checks on you regularly to ensure everything is satisfactory.
This scenario illustrates how crucial user experience (UX) optimization is for any business or website. Just like a restaurant strives to provide an enjoyable dining experience, websites must prioritize creating an optimal UX for visitors.
Optimizing UX requires continuous analysis of visitor behavior and customer feedback. Investing in this aspect of content strategy pays dividends in terms of increased engagement and conversions.
UXO Components
In the UXO domain, there are essential components you need to consider:
User Interface (UI): Make navigating your site as smooth as possible by minimizing clicks and using clear call-to-action buttons.
Site Speed: Ensure fast loading times so users don't get impatient waiting for content or images to load.
Mobile Responsiveness: Craft a mobile-friendly website since most users access websites via smartphones or tablets these days.
Engaging Content: Create captivating content that resonates with your target audience while addressing their needs and pain points.
With each step to optimize user experience, remember that fostering inclusivity should be at the core of every decision. Users who feel understood and catered to will return for more, transforming from casual visitors into loyal community members.
Off-Page Optimization
Off-page optimization is like icing on the cake. It may look pretty and tempting, but it won't hold up over time without a solid base of quality content and sound on-page SEO practices.
Off-page optimization deals with factors that are external to your website yet have a significant impact on its performance in search engine results.
Building strong relationships with other websites and leveraging social media platforms can boost your site's credibility and authority – making it more appealing to visitors and search engines.
A cornerstone of off-page optimization is link building – striving for high-quality backlinks from authoritative websites within your niche or industry.
This process involves reaching out to influencers, bloggers, journalists, or any relevant online platform that could help promote your content by linking to your site.
But remember: chasing after links shouldn't be done blindly. Prioritize those connections likely to bring value in relevance and trustworthiness.
Don't forget about social media either; sharing and promoting your content across various channels helps drive traffic while cultivating engagement among users who share similar interests or values.
Leveraging user-generated content (UGC) such as reviews, testimonials, comments, or forum discussions also plays a crucial role in off-page optimization. Encouraging UGC increases customer loyalty through their active participation and provides valuable insights into what resonates well with your target audience.
The trick here is to balance managing negative feedback and capitalizing on positive experiences from satisfied customers or followers.
Keep these strategies in mind as we move toward our next topic. Understanding the effectiveness of each component will ultimately determine the success of our overall content optimization plan.
Analyzing and Measuring Results
The above strategies are crucial to driving traffic and boosting search engine rankings. But how do you know if your efforts are paying off? You need to analyze and measure results.
First, take a look at your website's analytics. This will give you insight into where your visitors are coming from, what pages they visit most frequently, and how long they stay on your site. Use this data to identify areas for improvement or opportunities to capitalize on.
Next, track your keyword rankings. Are your targeted keywords moving up in search engine results pages (SERPs)? If not, it may be time to re-evaluate your strategy or consider targeting different keywords altogether.
Then, keep an eye on your backlink profile. Are there any low-quality links that could harm your rankings?
To effectively measure the success of your content optimization strategy, consider these four key metrics:
1. Organic traffic: How much traffic is coming to your site through an organic Google search?
2. Bounce rate: What percentage of visitors leave after only viewing one page?
3. Conversion rate: How many visitors convert into leads or customers?
4. Social engagement: How many likes, shares, comments, etc., does your content receive on social media platforms?
By watching these metrics, you can measure the effectiveness of your optimization efforts and make adjustments to ensure maximum results. Content optimization isn't a one-time job. It's an ongoing process that requires regular monitoring and updates to keep up with changing trends and technologies.
Keeping Up With Algorithm Updates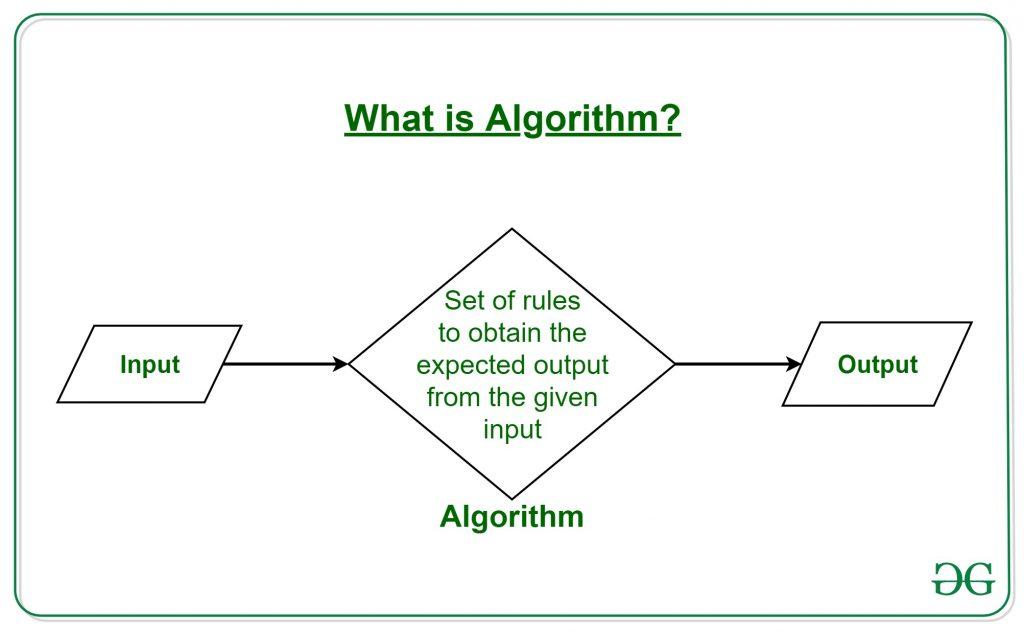 It's no secret that search engines are constantly updating their algorithms to provide users with the most relevant and high-quality content. Just as you were reading this, an algorithm update might have happened behind the scenes.
So, how can we stay ahead of these changes and ensure our content remains optimized for success?
Monitor industry news and updates from major search engines like Google. This will help you stay informed about any significant changes in their algorithms or ranking factors.
Join forums or online communities focused on SEO can be a great way to connect with others who share your passion for staying up-to-date on all things related to search engine optimization. Not only will you gain valuable insights from people facing similar challenges, but it also fosters belongingness within the community.
Audit your website's performance metrics through tools like Google Analytics or other third-party platforms. By doing so, you'll be able to identify potential areas where your site may not meet current best practices or could benefit from improvements based on new trends or developments in SEO techniques.
Don't wait until it's too late – take proactive steps to keep your content strategy optimized and ready for whatever comes next!
Conclusion
The fundamentals of content optimization explained in this article act as a comprehensive tool and a solid foundation for further development and refinement of your content strategy.
As the search engine industry continuously evolves, marketers must remain diligent in staying ahead. This is accomplished through experimentation, measurement, and adaptation.
With the principles and strategies outlined in this blog post, you have all the guidance you need to create optimal content that will keep users and search engines engaged with your business.
Enterprise-level technologies shouldn't be considered intimidating enigmas but instead empowering tools that can help boost your online presence and performance.
Now that you know the principles of content optimization, kick things off with an actionable plan today and keep persistently improving your site for maximum gains.
FAQs
Here are other frequently asked questions about content engagement and optimization that we have not answered above. This will help you further your research.
What are the tools or software that can help with content optimization?
There are numerous tools and software available that can help you improve your content optimization game. Some popular options include Yoast SEO, SEMrush, Google Analytics, BuzzSumo, and Ahrefs. These platforms offer insightful data analysis, keyword tracking, and suggestions to enhance your content's search engine visibility while catering to your target audience's needs. Utilizing these powerful resources, you can optimize content effectively and create a sense of belonging for readers who feel connected with your words.
How do I balance optimizing content for search engines and creating engaging content for my audience?
Walking the tightrope between optimizing content for search engines and creating engaging content for your audience might seem impossible. Still, it's a skill you can master with practice. Focus on crafting compelling stories that express your readers' desire for connection while incorporating relevant keywords and SEO techniques. By striking this delicate balance, you'll captivate your audience and improve your visibility online, ensuring that more people find their way into your digital community.
What are some common mistakes to avoid when optimizing content for my website or blog?
Some frequent mistakes include keyword stuffing, neglecting the user experience, and producing low-quality or duplicate content. To truly engage your audience and maintain relevance, focus on creating well-researched and insightful material while maintaining a natural use of related keywords throughout the text. Prioritizing the needs of your readers and providing valuable information will improve your search engine rankings and build an authentic connection with those who visit your site.