What if I tell you that the secret to selling more products and services hides behind conversational marketing social media?
Conversational marketing is a great way to connect with customers and create a personal connection. It can help you build relationships with customers, resulting in more sales and loyalty.
How does it work?
Continue reading.
What is Conversational Marketing?
Conversational marketing is a social media strategy that focuses on creating two-way communication between brands and their customers. It leverages meaningful interactions to create and strengthen customer relationships.
This type of marketing can build trust and loyalty with customers and increase sales and brand awareness.
Why Does Your Brand Need a Strong Conversational Marketing Strategy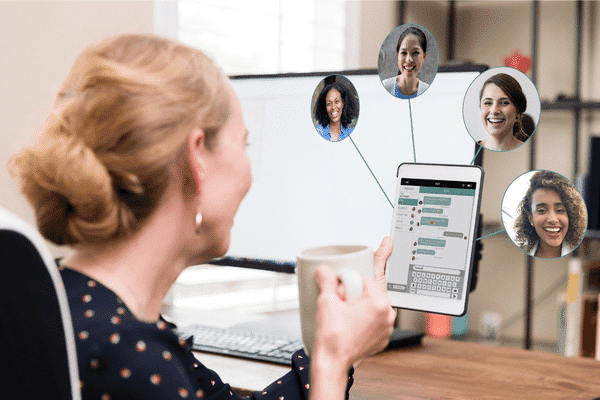 Conversational marketing aims to build relationships, not just sales. In a digital age where consumers are stormed with marketing messages, it can be difficult to stand out from the competition.
A strong conversational marketing strategy can help your brand cut through the noise and create meaningful connections with your target audience.
There are many benefits of conversational marketing:
It Adds Value to Your Customer's Experience
Strong customer relationships are built on trust. Trust is a vital element of the customer journey and is gained by good and honest communication.
A recent study found that 78% of consumers believe that companies should offer them the ability to contact customer service through social media. Conversational marketing provides customers with a valuable service by allowing them to have their questions answered quickly and easily.
It Keeps You Goal Oriented
Marketing efforts can sometimes feel like a never-ending game of whack-a-mole. You finally get one campaign to focus on and see results, and then it's time to move on to the next challenge. It is where a conversational marketing plan can be helpful.
By focusing on quality conversations with your leads and customers, you can create a holistic view of your marketing efforts.
It can help you stay aligned with your goals, avoid duplication of effort, and produce better results. Moreover, conversational marketing helps build deeper relationships with leads and customers.
It Avoids Excessive Automation
Many businesses make mistakes using too much automation in their social media strategy. While automation can be helpful, it should never replace human interaction. Website visitors can quickly tell when they're talking to a machine. It makes them frustrated, leading to a feeling of being unimportant.
A conversational marketing strategy allows you to avoid this issue by ensuring that all interactions are between humans.
Conversational marketers aim for intimate, personal information trading where they answer questions and deal with the customer's pain points in real-time conversations.
This personal touch will make consumers feel valued and appreciated, increasing brand loyalty.
It Defines the Roles of the Marketing Team and the Sales Team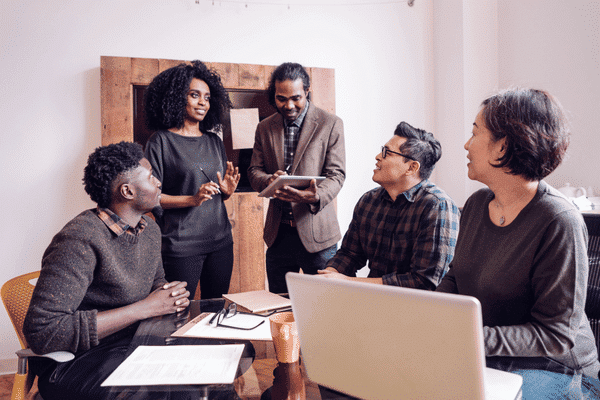 The marketing team and the sales team play two very different but equally important roles in any organization.
The marketing team is responsible for creating awareness of the organization's products or services and generating interest.
On the other hand, the sales team is responsible for converting that interest into actual sales. Everyone in the organization needs to understand the differences between these two roles, as they often overlap.
If the marketing team is not generating enough leads, the sales team will have difficulty meeting their quotas. Similarly, if the sales team is not closing enough deals, the marketing team will need to reevaluate its strategies.
By understanding the distinct but complementary roles of the marketing team and the sales team, organizations can ensure that both departments work effectively towards common goals.
Conversation Marketing VS. Traditional Marketing
How conversation marketing differs from traditional marketing?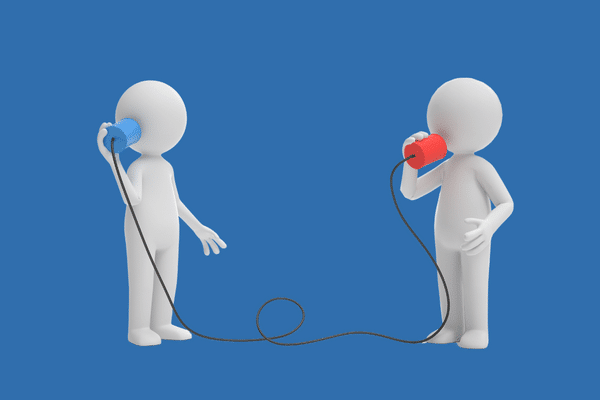 Conversational marketers focus on creating quality personal and relevant interactions with the customer. A meaningful conversation will result in a deeper connection with the customer and more likely complete the sales qualification process.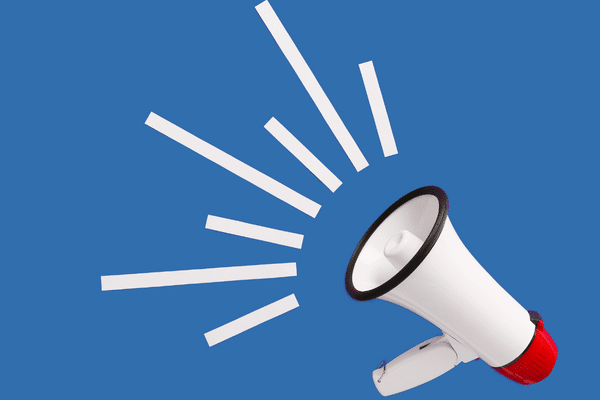 In contrast, traditional marketing relies on one-way communication to disseminate information about a product or service. This type of marketing focuses less on building relationships and more on raising awareness. For most people, traditional marketing is seen as an intrusive interruption marketing.
As discussed above, conversational marketing uses human interaction to create and strengthen customer relationships and affinity marketing. This two-way communication creates a better customer experience that allows trust and loyalty to be built, leading to increased sales and brand awareness.
Traditional marketing does not work as productively as conversational marketing if your target converts leads. ‍
Now let's talk about significant things you need to know when setting up a conversational marketing social media strategy.
Conversational Marketing Automation
Conversational marketing automation is a term used to describe chatbots and other forms of artificial intelligence to manage customer interactions.
By automating customer service, conversational marketing aims to improve the customer experience by making it more efficient and convenient. In addition, using AI to handle customer queries can free up other staff to focus on more high-value tasks.
However, you need to ensure that your chatbot is designed with the user experience in mind. A poorly designed chatbot can frustrate customers and damage your brand.
What is Social Listening?
Social listening is monitoring your social media for mentions of your brand, product, or industry.
Using social listening tools, you can track online conversations in real-time, allowing you to quickly respond to negative sentiments or take advantage of positive buzz.
In addition to tracking mentions of your brand, social listening can also generate leads, track competitor activity, and monitor industry trends.
Social Listening Tools
There are many social listening tools available to businesses and organizations. Here are some of the most popular options:
| | |
| --- | --- |
| Tools | Description |
| Google Alerts | A free tool from Google that allows you to track mentions of your brand or keywords across the web. You can specify the type of results you want to see (e.g., news, blog posts, etc.) and how often you want to receive alerts. |
| Hootsuite Insights | A paid tool from Hootsuite that provides a detailed analysis of your brand's social media performance, including engagement metrics and sentiment analysis. It also offers competitive analysis to see how your brand stacks up against your rivals. |
| Mention | A paid tool that offers real-time tracking of online mentions of your brand or keywords across various platforms, including social media, news sites, and forums. It also provides detailed insights and reporting features. |
| Brandwatch | A paid tool that provides comprehensive social media monitoring and analysis, focusing on branded content and influencer marketing. It offers a range of features, including competitor analysis and sentiment analysis. |
| Talkwalker | A paid tool that offers real-time social media monitoring, focusing on virality and reach. It also provides competitor and sentiment analysis. |
These tools can collect customer data straight from the sources.
All right. On to tools and platforms.
Tools and Platforms You Need in Implementing Conversational Marketing Strategies
We've looked at some reasons why your brand needs a conversational marketing strategy. Now, let's talk about how you can implement one.
The first step is to choose the right tools and platforms for your business. Here are some of the most popular options:
Social Media
With nearly 2.5 billion active users, social media presents a huge opportunity for digital marketing. But simply creating a profile is not enough to tap into this vast potential audience. To truly make social media work, you need to put in the time and effort to build a strong presence.
To start, you must determine your goals. What do you want to achieve by being active on social media? Your content should be tailored to your specific goals. Do you want to promote your brand, connect with potential customers, or generate leads?
And one more thing, you need to be consistent.
People are less likely to pay attention to your profiles if you only post sporadically. And don't forget to interact with other users on social media.
Conversations happen on social media platforms like Instagram, Facebook, Twitter, Youtube, MySpace, etc. These technological advancements have made it easier for brands to connect with their target audiences faster and more conveniently with a personalized approach.
Email Marketing
Email marketing can be used to start conversations with your leads and customers. By sending personalized emails, you can nurture relationships and build trust.
The success rate of email marketing can vary greatly depending on how well you execute your campaign and how effectively you target your audience. According to recent studies, 81% of small and midsized businesses still use email marketing as their main user acquisition platform.
A study by DMA found that for every dollar businesses spend on email marketing, they earn an average return of $44.25.
Content Marketing
Content marketing is creating and promoting valuable content to attract, engage, and convert customers. It's a strategic marketing approach focused on creating and sharing content to help a company achieve its marketing and business goals.
Content marketing is an incredibly effective way to build trust and credibility with your audience, drive more website traffic, and boost sales.
You can achieve it by following these steps:
Define your target audience. Who are you trying to reach? What are their needs and wants?
Develop a content strategy. What type of content will you create? When and where will you publish it? How will you promote it?
Create great content. Produce high-quality, original content that is interesting, informative, and/or entertaining.
Measure and analyze your results. Track your metrics (e.g., page views, time on site, social shares) to see what's working and adjust accordingly.
Closing Statement
Definitely, conversational marketing social media is an essential element of digital marketing that can keep up with the trend. If implemented right, it creates valuable conversations, increases brand awareness, and creates a better user experience.
FAQs
Here are other questions about Conversational Marketing Social Media that you might find helpful in furthering your study.
What is Chatbot Support?
Chatbot support is a type of customer service provided by a chatbot. Chatbots are smart computer programs that can meticulously mimic casual human conversations. They are commonly used to conveniently provide customer service or support on websites and social media platforms.
What are the benefits of Chatbot Support?
1. Increased Customer Satisfaction: Chatbot support can help increase customer satisfaction by providing quick and efficient customer service.
2. Reduced Costs: Chatbot support can help reduce customer service costs by automating tasks that human agents would carry out.
3. 24/7 Availability: Chatbot support can be available 24 hours a day, seven days a week, 365 days a year. It is beneficial for businesses that operate in multiple time zones or have customers worldwide.
What is Social Media Monitoring?
Social media monitoring is the process of tracking, measuring, and analyzing social media activity. It can track brand mentions, competitor activity, and industry trends.
What are social communities?
A social community is a group of people who interact online. They may share common interests, goals, or values. You can find social communities on social media platforms, forums, and discussion boards.
How to build social communities?
1. Create Engaging Content: Content is the foundation of any social media strategy.
2. Host Contests and Giveaways. Contests and giveaways are a great way to increase engagement and grow your social media following.
3. Join Relevant Groups: Joining relevant groups is a great way to connect with potential customers and promote your business.
4. Connect with Influencers: Connecting with influencers can help boost your business and increase your social media reach.