Content operations may feel like you're spinning your wheels. You spend hours brainstorming topics, researching sources, writing drafts, and editing them—only to have them fall flat with your audience.
91% of B2B marketers use content marketing as part of their overall strategy. It only shows how important it is to have an efficient content operations system.
You need a process that helps you streamline your workflow and make the most of your time and resources.
Because unless the right processes and tools are in place, your content strategy will only lead you to waste time and energy and negatively impact your bottom line.
Let's explore powerful tips for improving your content workflow.
What is Content Operations?
Content operations (or "content ops") is a term used to describe the process of creating, managing, and delivering content. The goal of content ops is to streamline the content creation process and ensure that all content is high-quality and consistent with the brand's voice.
Content ops teams typically use editorial calendars, style guides, and workflows to do this.
By establishing these guidelines upfront, marketing teams can save time and money in the long run by avoiding potential pitfalls such as duplicate content, incorrect attributions, and inconsistencies.
Increasingly, companies are opting to adopt a content operations strategy to improve their overall content strategy.
By investing in content operations, businesses can create a successful content marketing program that will ultimately lead to better results.
The first stage in setting up your content ops is to gather the right tools and resources.
What Tools and Resources Do You Need?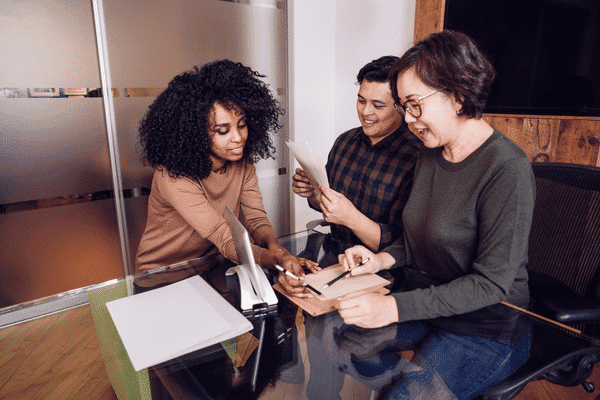 There are seven key items you'll need. Let's break them down:
1. Editorial Calendar
An editorial calendar is a system used by bloggers, content creators, and content operations managers to plan and publish content. It helps to keep track of ideas, blog posts, social media updates, and more so that you can publish content regularly.
Your editorial calendar may be as simple as a Google Calendar or as complex as a custom-built tool. It allows you to plan and schedule your content in advance to stay organized and on track.
Creating an editorial calendar is the first step to taking your content strategy from good to great.
2. Content Management Systems
A content management system (CMS) is a software application that helps users create, edit, and manage digital content. Content can include text, images, videos, and other forms of media.
A CMS has two major components: a content management interface (CMI) and a content delivery interface (CDI). The CMI is used to create and edit content, while the CDI is responsible for managing the distribution of the content.
Different types of CMSs are available, each with its unique set of features. Some common examples include WordPress, Drupal, and Joomla. A CMS can be a convenient tool for businesses that manage large amounts of digital content. It can help improve efficiency and collaboration while reducing the risk of errors.
When choosing a CMS, it is important to select one that will improve your content marketing strategy.
3. Style Guide
Style guides are documents that lay out the rules and guidelines for writing and publishing content. It includes information such as the tone of voice, word choice, grammar, and punctuation to be used in your content.
A style guide helps ensure that all content is consistent with the brand's voice and message. It is an invaluable tool for businesses that produce a lot of content.
When creating a style guide, keep it simple and easy to understand. Include only the most important rules and guidelines so everyone on the team can easily reference it.
4. Process Documentation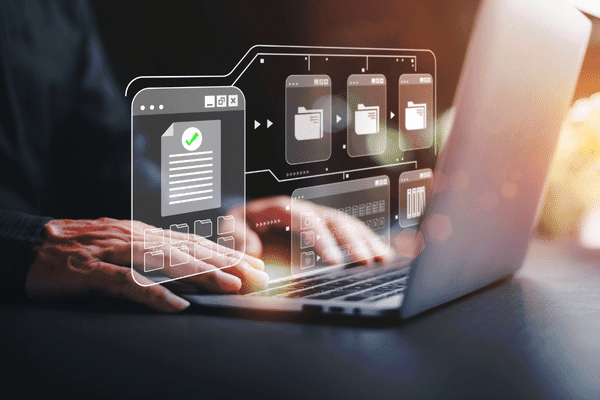 Process documentation is a critical component of content ops. It outlines the steps involved in creating, managing, and delivering content.
Process documentation helps to ensure that everyone on the team is on the same page and knows what needs to be done at each stage of the process. It can also help to streamline the content creation process by identifying bottlenecks and areas for improvement.
When creating process documentation, include all the steps involved in the content creation process, from ideation to publication. Also, make sure to make it as detailed and specific as possible, so there is no room for interpretation.
5. Tracking and Reporting Tools
Tracking and reporting tools are used to measure the performance of your content. They provide insights into how your audience is receiving your content and how it is impacting your business goals.
You can run different tools like Google Analytics and BuzzSumo. When choosing a tool, make sure it can track the specific metrics important to your business.
6. Team Collaboration Tools
Team collaboration tools are used to facilitate communication and collaboration within content teams. They help to improve efficiency by reducing the need for email and meetings.
There are many collaboration tools available, each with different features and benefits. For example, some team collaboration tools allow employees to share documents and files, while others include components like video conferencing and instant messaging.
The most commonly used tools include Slack, Asana, and Google Teams. Choose a tool that meets your organization's specific needs.
7. Stakeholder Alignment
Stakeholder alignment is the process of ensuring that all stakeholders are on board with the content strategy. It includes getting buy-in from upper management, clearly communicating the goals and objectives of the content strategy, and involving stakeholders in the decision-making process.
Stakeholder alignment is essential for the success of any content strategy. Without it, there is a risk that the content strategy will not be executed properly or will not achieve its desired results.
When aligning stakeholders, start by clearly communicating the goals of the content strategy. Then, engage them in the decision-making process and get their feedback on the content. Finally, make sure to keep them updated on the progress of the content strategy.
Now that you've got excellent tools let's put them to use.
How Can You Streamline Your Content Operations for Maximum Efficiency?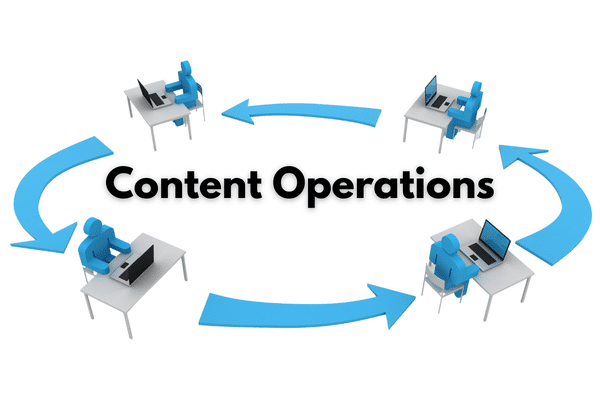 If you're responsible for creating and managing content, you know that an efficient workflow is essential to your success. After all, the more streamlined your process is, the less time you'll spend on administrative tasks and the more time you'll have to focus on creating high-quality content.
So how can you streamline your workflow for maximum efficiency?
1. Planning and Organization
Any content marketer will tell you that organization and planning are crucial to success. When you don't have a clear plan, you easily get bogged down in the details and lose sight of your goals. Fortunately, you can take simple steps to streamline your content planning and organization.
Set clear objectives for your content. What are you trying to achieve? Who is your target audience? Your answers will help you develop a more effective content strategy.
Create a system for organizing and storing your ideas. It is where you use your content calendar. It can be as simple as a document where you track your ideas, or you could use a more specialized tool like Evernote or Trello. Whatever system you choose, just make sure it works for you, and you can easily access it when necessary.
Schedule regular review sessions to ensure that your content is on track. At least once per month, take some time to evaluate your progress and make any necessary adjustments to your plan.
2. Editorial Process
The editorial process is the series of steps you take to create and publish content. It can be helpful to think of it as a funnel, with each step narrowing your focus until you're ready to hit publish.
The first step is idea generation. It is where you come up with ideas for new content, either on your own or with input from your team. Having identified potential topics, you can develop them further.
The next step is content creation. It is where you sit down and write the content. If you're working with a team, this is also when you assign tasks and set deadlines.
After the content is created, it's time to edit and review. It is when you or your team members will proofread the content and make any necessary corrections.
Finally, once the content is approved, it's ready to be published. You can either publish it yourself or hand it off to someone else on your team.
Here are practical pointers to help you streamline your content editorial process:
Use templates like article outlines, email newsletters, social media posts, etc. It will optimize time in the long run as you won't have to start from scratch each time you create new content.
Use a Project Management Tool
If you're working with a team, use a project management tool to assign tasks, set deadlines, and track progress. You'll be able to keep everyone on track and ensure your content is published on time.
Once your content is written, it's important to have someone else review it before it's published. It will help catch any errors or typos that may have been missed during the editing process.
If you're overwhelmed by your content workload, don't hesitate to outsource some of the work. Plenty of talented freelance writers and editors can help lighten your load.
3. Design and Layout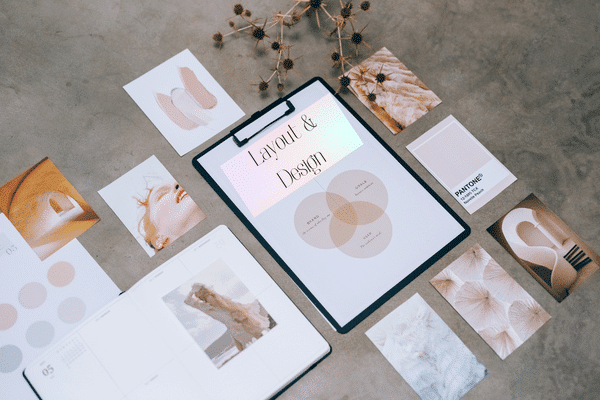 The design and layout of your content are important considerations. You can use your Style Guide here. Of course, you want your content to look its best when it's presented to your audience.
The following are simple ways you can do to streamline the design and layout process:
Use Visuals
Use visuals in your content, be it a blog post or an email newsletter whenever possible. It could be images, infographics, charts, graphs, etc. Visuals break up the text and make your content more visually appealing.
Keep It Simple
Don't try to cram too much into one piece of content. Stick to one main topic and provide concise information. Your readers will appreciate a well-organized article that's easy to read.
Pay Attention to Detail
When you're proofreading your content, pay attention to the small details. It includes grammar, punctuation, and typography.
4. Publication and Distribution
Once your content is primed for publishing, it's time to plan how you will get it in front of your audience. Your content management system is useful at this stage.
Here are a few different distribution channels you can use:
Your website or blog
If you have a website or blog, you can publish your content directly on your site. It is a great platform to drive traffic back to your site and increase your SEO.
Social media
Social media is a popular way to share your content with a wider audience. You can post links to your articles on your social media channels and encourage your followers to share them with their friends.
Email newsletter
You can include links to your latest articles in your newsletter if you have an email list. It is a great way to keep your subscribers updated on your latest content.
Content aggregators
Content aggregators are websites that curate and showcase popular articles from around the web. You'll reach a wider audience if you can get your content featured on one of these sites.
5. Tracking and Optimization
As any content marketer knows, tracking and optimizing your content is essential to success. Without data, it's difficult to know what's working and what isn't. And without optimization, you'll never reach your full potential.
Here are a few tips to help streamline your content tracking and optimization:
Choose the right metrics to track.
You could track dozens of metrics, but not all will be relevant to your business goals. Choose a few key metrics you want to focus on, and ensure you track them consistently.
There are a few key metrics you should keep an eye on:
Traffic
Social shares
Comments and engagement
Click-through rate
Leads and conversions
Create a system for tracking your data.
Whether you use a spreadsheet or a software tool, make sure you have a system for storing and organizing your data. It will make it much easier to track your progress over time.
Use your data to inform your optimization efforts.
Once you have a few months' worth of data, start looking for patterns and trends. What kinds of content are getting the most engagement? What topics are performing well? Use this information to guide your future content strategy.
By following these tips, you can streamline your content tracking and optimization efforts, making it easier to see what's working and what isn't.
At this point, you should have a tighter grasp of how to streamline your content workflow for maximum efficiency. But how are you going to maintain it? That's what we'll talk about in the next section.
Tips for Maintaining an Efficient Content Operations Process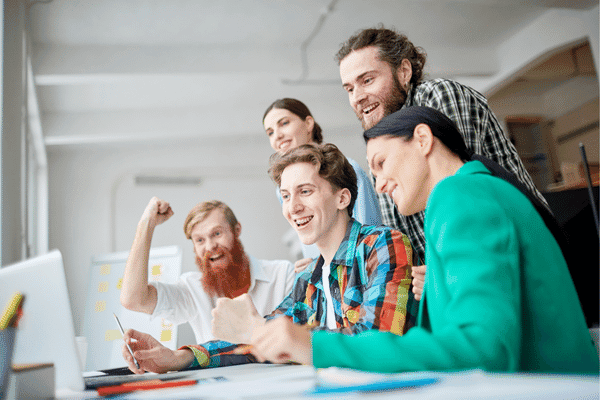 Here are six tips to help you maintain an efficient content operations process:
1. Establish a Process and Stick to It.
Why is it necessary to stick to an established process?
It helps to ensure that all content is high-quality and error-free. By following a set of steps and checking off each one as you go, you can be confident that your content will meet the standards you've set.
A consistent process helps to save time by eliminating the need to start from scratch each time you create new content. By following the same steps each time, you'll soon develop an efficient workflow that saves you time and effort.
Sticking to a process will help to build trust with your audience. Readers will appreciate knowing that they can rely on your content to be accurate and informative, which will encourage them to return in the future.
Create templates for your most common content types.
Creating templates for your most common content types is a great way to save time and ensure consistency. Templates provide a starting point for your content. It helps you to streamline the creation process and ensure that all of your content is consistent with your brand voice and style guide.
2. Automate Where Possible.
Many content tasks can be automated, saving you time and effort in the long run. Automation can be used for social media sharing, email marketing, and content distribution.
3. Produce a Well-Oiled Content Operations Team.
A well-oiled content operations team is essential for any organization that relies heavily on content. The team should be responsible for content creation, editing, distribution, and measurement tasks.
An excellent content operations team has:
Clear roles and responsibilities
From the content operations manager down to writers, each team member clearly understands their role and what is expected of them.
A shared vision
A shared vision unites the team for the content operation's goals and objectives.
Effective communication
The team communicates effectively both internally and with other stakeholders.
4. Have a Backup Plan for Bumps in the Road.
No matter how well you plan, there will always be unforeseen problems that arise. That's why it's important to have a backup plan for when things go wrong.
For example, you might consider using a content delivery network (CDN) to ensure that your website can handle spikes in traffic. Or, you might want to create a library of evergreen content that you can use in an emergency.
5. Review and Revise Your Process Regularly.
Even the best-laid plans will eventually need to be revised. As your business grows and changes, so too will your content needs. That's why it's important to review and revise your process regularly.
Conclusion
A clear and efficient process for creating and distributing content will ensure that your audience always has access to the latest and greatest information. A streamlined content operation can help to save time and money by reducing the need for duplicate effort and patchwork solutions. It is essential for staying competitive in today's digital age.
FAQs
Here are other frequently asked questions about content operations that we have not covered in the article.
What is a content operations platform?
A content operations platform (COP) is a software system that enables centralized management and execution of publishing workflows. The goal of a COP is to optimize the creation, review, approval, publication, and archiving of content by managing all aspects of the workflow process.
What is a content lifecycle?
The content lifecycle is the process your content goes through from its creation to its eventual removal from your site. It includes everything from generating ideas for new content to publishing and promoting it to eventual disposal or recycling. Each content should have a specific purpose and goal and be created with those in mind. Once it has served its purpose, it can be archived or removed. 
What is a content operations strategist?
Content strategists are professional who helps businesses manage their content more effectively. Content operations specialists help businesses plan and execute their content strategy, develop and maintain editorial calendars, track metrics, optimize content for search engines, and more. In short, they help businesses get the most out of their content. 
Why should you invest in content operations?
1. Quality content is essential for any successful marketing strategy.
2. Content operations help you manage and produce high-quality content consistently.
3. Content operations can improve your website's search engine ranking.
4. Content operations help you build an audience and keep them engaged.