Content engagement influences purchase decisions. A study by MIG and OneSpot showed that 78% of consumers testify that personally relevant content increases their purchase intent.
Since content relevance drives engagement, it's clear that engaging content that meets the needs and desires of the audience influences the decision-making process.
In this article, we'll explore fundamental strategies for boosting engagement across all content platforms and formats. Let's ensure that your hard work doesn't go unnoticed by your target audience.
What is Content Engagement
Content engagement refers to the level of interaction between your audience and your content. It indicates how well your content resonates with readers and drives conversions.
Engagement metrics may include likes, shares, comments, views, time spent on a page, click-through rate (CTR), engagement rates for posts or videos, etc. These metrics provide insights into your audience's level of interest in your content.
The more hooked and engaged users are with your content, the greater their likelihood of sticking around and becoming loyal followers or customers.
As such, creating compelling and engaging material is essential for the following:
Understanding the importance of content engagement is just the beginning.
Now comes the task of determining how to foster this connection between your audience and your material. To do so effectively requires delving into various strategies designed specifically for increasing user interaction with your work.
Factors Influencing Content Engagement
Several factors can influence content engagement. Here are ten that you can prioritize as you create content:
Content Quality: Well-researched, informative, entertaining, and valuable content tends to attract and retain more user engagement.
Relevance: Understanding your audience and creating content tailored to their needs increases engagement levels.
Presentation and Visual Appeal: Compelling headlines, attractive images, videos, infographics, and other visual elements can capture attention and encourage users to engage with your content.
Clarity and Readability: Content that is easy to read and understand tends to perform better in engagement. Using clear and concise language, organizing your content with headings and subheadings, and incorporating bullet points and formatting techniques can improve readability.
Call-to-Action (CTA): Whether it's inviting them to comment, share, subscribe, or take another desired action, a compelling CTA boosts engagement.
Timing and Frequency: Learning when your target audience is most active and delivering content consistently can help maximize engagement levels.
Social Proof and Social Sharing: Social proof, such as favorable reviews, testimonials, or social media shares, can enhance content engagement. When users see that others have engaged with and found value in your content, they will likely do the same.
Mobile Optimization: Optimizing your content for mobile platforms is crucial with the increasing use of mobile devices. Ensuring that your content is responsive and mobile-friendly can improve engagement among mobile users.
Promotion and Distribution: Effective promotion and distribution of your content across various channels can increase its visibility and reach. Leveraging social media, email marketing, influencers, and other distribution channels can attract more engagement.
Community Interaction: Engaging with your audience through comments, responding to their queries, and fostering a sense of community around your content encourage further engagement. Actively participating in discussions and building relationships with your audience can create a more engaged user base.
Strategies for Increasing Content Engagement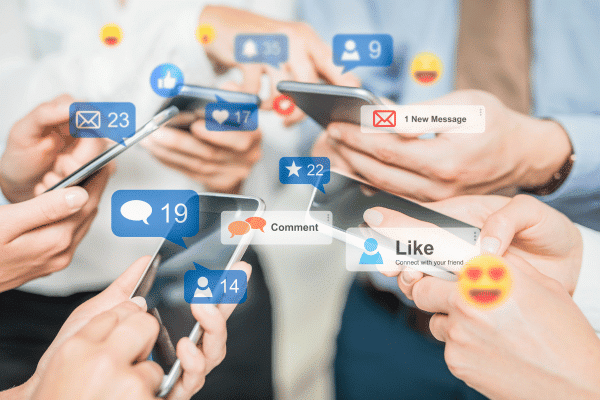 Understanding the importance of content engagement is just the beginning. Now comes the task of determining how to foster this connection between your audience and your material.
To do so effectively requires strategies designed specifically for increasing user interaction with your work. Once you begin implementing these approaches, watch as your levels of engagement soar – paving the way for enhanced growth opportunities.
Creating Valuable and Compelling Content
Creating valuable and compelling content is one of the most efficient ways to increase content engagement.
This means crafting articles, blog posts, or other types of media that not only capture the attention of your target audience but also provide them with helpful information they can apply in their daily lives.
To achieve this, it's essential to understand your readers' interests and tailor your content accordingly. Conducting thorough research on your topic and presenting fresh perspectives will help you stand out.
Besides offering valuable insights, it's crucial to ensure your content is well-written and easily comprehended. A clear writing style and strong narrative structure will ensure that your audience remains engaged throughout the piece.
Avoid jargon or overly technical terms, which may deter some readers. Instead, strive for simplicity and clarity whenever possible.
With a solid foundation of high-quality content, we can now focus on enhancing other aspects that contribute to increased user engagement. One such aspect is improving the visual appeal of content, as discussed in the following section.
Enhancing the Visual Appeal of Content
What if there was one more element that could elevate your content and make it irresistible for users to engage with? Intrigued? Well, wait no longer.
The power of visuals in today's fast-paced digital world cannot be underestimated. With attention spans shorter than ever, having visually appealing content ensures that you grab your audience's attention and pique their curiosity.
To achieve this:
Use high-quality images or illustrations relevant to your topic.
Incorporate infographics to present complex information concisely.
Break up lengthy blocks of text with subheadings, bullet points, or quotes.
Choose an easy-to-read font style and size.
Combining these elements effectively creates aesthetically pleasing content that captivates readers' interest while ensuring they retain vital information effortlessly.
Encouraging Active Participation
One effective way to increase content engagement is by encouraging active participation from your audience. A study revealed that interactive content generates two times more conversions than passive content.
By involving them in the process, you'll keep their attention and create a more interactive and memorable experience for them. Try incorporating polls, quizzes, live Q&As, or user-generated content into your content plan.
These features make users feel like they are contributing to the conversation and ultimately help foster a sense of community around your brand.
Another approach to promoting active participation is through gamification. Adding game-like elements or challenges within your content makes it more fun and engaging.
This can include using rewards systems (such as points or badges), leaderboards, progress tracking bars, or other similar components that tap into people's natural desire for competition and achievement.
As you explore these various approaches, remember that you are striking a balance between offering value through high-quality information and keeping things entertaining so that participants will want to stay involved.
Leveraging Storytelling Techniques
When you add stories to your content, you create an emotional connection with your audience that can significantly improve their overall experience and encourage them to share it with others.
Some critical elements of storytelling include:
Strong narrative: Your story must have a clear beginning, middle, and end.
Relatable characters or situations: Let your audience identify with the subjects in your story.
Engaging writing style: Use vivid descriptions and powerful language to keep readers interested.
Another vital ingredient is the emotions you want to invoke in your audience. Whether it's happiness, sadness, excitement, or inspiration, you can use feelings to draw readers in and strengthen their bond with your content.
The right combination of these elements will help you craft compelling stories your audience can easily relate to. Storytelling amplifies the impact of your content and promotes further reciprocal actions.
As we move forward, let's see how utilizing user-generated content can further elevate our efforts.
Utilizing User-Generated Content
User-generated content (UGC) refers to any form of content, such as text, images, videos, reviews, or testimonials, created by users or consumers rather than the brand or organization itself.
It is content voluntarily contributed and shared by individuals who have firsthand experiences or interactions with a product, service, or brand. This content can be found on social media platforms, online forums, blogs, review sites, and other digital channels.
UGC includes customer reviews on e-commerce websites, photos shared by customers on social media showcasing a brand's products, videos of users demonstrating or reviewing products, and user-submitted testimonials or stories.
It is valuable as it provides authentic and genuine perspectives from real users, which can help build trust and credibility for a brand.
It allows consumers to share their experiences, opinions, and insights, which in turn can influence the purchasing decisions and behaviors of others.
Again, UGC is often seen as more trustworthy and relatable than branded content, as it comes directly from individuals not associated with the brand.
Next, let's look at a strategic approach for sharing and promoting your content online.
Optimizing Content Distribution for Engagement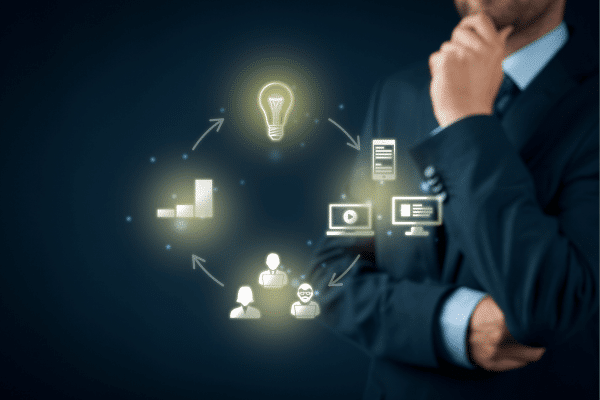 Optimizing content distribution is essential for achieving your desired outcomes. What good is highly valuable and engaging content if it doesn't reach your intended audience?
Here are tried-and-true strategies for getting more eyes on your content – and, more importantly, driving meaningful engagement that can lead to long-term growth.
Choosing the Right Channels and Platforms
Imagine a system where content flows seamlessly across various platforms, reaching the right audience at the right time.
Now contrast that with an environment of scattered information, struggling to find its way into the hands of those who need it most.
Selecting appropriate channels and platforms is crucial to optimize your content distribution for engagement.
With countless avenues available such as social media networks, email newsletters, blogs, podcasts, and more, understanding your target audience's preferences can make all the difference in achieving maximum reach and impact.
By evaluating demographics, online behavior patterns, and interests, you can tailor your approach to better resonate with them.
Implementing Effective Seo Practices
One of the key aspects of optimizing content distribution is implementing effective SEO practices. By ensuring that your content is search engine friendly, you increase its visibility and improve user engagement rates.
A solid understanding of how search engines work and a strategic approach to incorporating relevant keywords and phrases in your content can make all the difference.
To achieve better results from your SEO efforts, consider focusing on these five elements:
keyword research
On-Page Optimization
Link Building
User Experience (UX)
Mobile-Friendliness and Website Performance
By mastering these tactics within your overall content strategy, you'll be able to enhance each piece's reach and effectiveness. As more users discover your valuable insights through organic searches, this will increase traffic and higher engagement levels.
Leveraging Social Media for Content Promotion
Did you know that 93% of marketers consider social media an essential channel for content promotion?
This statistic highlights the importance of leveraging social media platforms like Facebook, Twitter, Instagram, and LinkedIn in your content distribution strategy.
Focusing on key performance metrics specific to each platform is important to make the most of your social media marketing efforts.
Here are the common engagement, reach, and conversion metrics across four major social media channels:
followers/likes
impressions
engagement rate
click through rate
shares/retweets
mentions
hashtags
post views
follower growth
ad performance
link clicks
reactions
comments
Monitor these metrics closely and adjust your posting frequency or promotional tactics accordingly based on their performance.
As we move forward, let's see how collaborating with influencers and brand advocates can amplify the impact of your promotions even further.
Collaborating with Influencers and Brand Advocates
Influencers and brand advocates possess a powerful voice in their communities and can drive engagement by sharing your content with their followers.
Collaborating with influencers involves identifying key figures within your target market who have established credibility and forged strong connections with their audience.
Partnering with these influencers can amplify your message and reach new potential customers through an authentic, trusted source.
Similarly, nurturing relationships with brand advocates – those loyal customers who genuinely love your products or services – will further strengthen your online presence as they share positive experiences about your brand.
Consider the following statistics:
With both influencers and brand advocates on board, you'll create a ripple effect that increases visibility and bolsters the effectiveness of your content strategy.
Making Data-Driven Decisions to Optimize Future Content Strategies
With a solid understanding of how your content is performing regarding user interactions, you can begin making data-driven decisions to optimize your future content strategies.
The recommended way to do this is by setting up analytics tools.
Here are eight steps to help you measure content engagement and better your content marketing strategy as you go.
Choose the Right Analytics Tools: Select appropriate tools based on your platform and objectives. Google Analytics is a popular and robust tool for website analytics. For social media, each platform provides its own analytics insights. Additionally, consider specialized tools for heatmaps and user behavior analysis.
Implement Tracking Codes: Install tracking codes on your web page or content platforms to collect relevant data. For Google Analytics, create an account, set up a property, and add the tracking code snippet to your website's header or through a tag manager like Google Tag Manager. Follow platform-specific instructions for social media engagement analytics.
Track Engagement Metrics: Identify and track key engagement metrics relevant to your goals. This may include page views, time on page, bounce rate, social media shares, likes, comments, and click-through rates. Customize your analytics tool to track these metrics and create reports that provide insights into content engagement.
Utilize UTM Parameters: Use UTM parameters to track the effectiveness of different marketing campaigns and channels. This helps identify which content sources or campaigns drive the most engagement. Include UTM parameters in your URLs and use Google's URL Builder or other tools to generate trackable links.
Set Up Event Tracking: Implement event tracking to measure specific user interactions within your content, such as video views, downloads, or button clicks. Event tracking provides deeper insights into user engagement and helps you understand which elements of your content are most effective.
Conclusion
Optimizing content engagement will remain essential to business success as social media and digital content consumption grow. You can significantly increase user interaction with your content by utilizing effective strategies and optimizing distribution channels.
Some may argue that focusing on engagement metrics is superficial or manipulative. However, fostering genuine connections with your audience through meaningful interactions evokes emotion and loyalty in the long run. Remember, we're all seeking connection – so let's ensure our content provides it.
FAQs
Here are other frequently asked questions about content engagement that we have not answered above. This will help you further your research.
How do you balance quantity and quality when creating content to increase engagement?
While it's important to create high-quality content that resonates with your audience, it's also important to maintain a regular content schedule to keep users engaged. One approach is to focus on creating a mix of evergreen and timely content and to use analytics to identify which types of content are most effective at driving engagement.
What role does user-generated content play in content engagement?
User-generated content can be a powerful tool for increasing content engagement. By encouraging users to create and share content related to your brand or products, you can foster a sense of community and encourage user participation and engagement.
What are some common mistakes to avoid when aiming for content engagement?
Common mistakes to avoid include neglecting audience research, creating content that lacks value or relevance, using overly promotional language, ignoring comments and feedback, neglecting to optimize content for mobile devices, and not utilizing data and analytics to inform your content strategy.
How can I make my content more shareable?
To make your content more shareable, create compelling headlines, include visually appealing images or videos, make it easy for readers to share by adding social sharing buttons, and provide valuable and engaging content that readers would want to share with others.