Content promotion seals the deal on your hard work. As marketers, we constantly create valuable and relevant content for our target audience. However, that's only half the battle won.
No matter how amazing and informative your content may be, it'll barely make an impact if it doesn't reach the right people. Content promotion ensures that all those hours spent crafting top-notch articles, infographics, or videos don't go unnoticed.
This guide will walk you through the fundamentals of maximizing your reach and conversions through strategic content promotion.
Implementing these techniques within your marketing strategies will significantly improve engagement and ROI while taking advantage of the full potential of your fantastic creations.
What is Content Promotion?
Content promotion is the process of distributing and amplifying content across platforms to increase visibility, engagement, and conversions.
It is taking your carefully crafted content – blog posts, social media updates, videos, podcasts, or any other format – and putting it in front of a larger audience through targeted sharing on digital channels.
These channels can include owned media (your website or blog), earned media (mentions and shares from others) as well as paid media (advertising).
Successful content creation and social media promotion strategies require planning, consistency, and adaptability. We will discuss in detail further how this works.
Importance of Content Promotion in Driving Success
Did you know 91% of content gets no organic traffic from Google? This statistic highlights the crucial role that content promotion plays in driving success for businesses and marketers.
Here are some key reasons why an effective content promotion strategy is essential for driving success:
Increased Visibility: Utilizing various promotional channels, such as social media, email marketing, search engine optimization (SEO), influencer partnerships, and paid ads, you can expand the reach of your content beyond your existing audience.
Traffic Generation: When you promote your content through different channels, you drive targeted traffic to your site, increasing the number of visitors engaging with your content. More traffic means more opportunities for conversions, whether it's sales, leads, subscribers, or any other desired action.
Audience Engagement: As you promote your content on platforms where your target audience is active, you can spark conversations, generate comments, and foster discussions. Engaging with your audience builds trust, establishes your brand as an authority, and creates a sense of community around your content.
Search Engine Optimization (SEO): Content promotion is closely tied to SEO efforts. Promoting your content through various channels increases the chances of backlinks, social shares, and mentions from authoritative sources. These factors increase search engine rankings, making your content more discoverable to organic search traffic. Improved visibility in search results translates into increased success for your content.
Amplifying Influencer Reach: Collaborating with influencers and industry experts amplifies your content's reach and success. By leveraging their existing audience, you can tap into a larger, more targeted group of potential consumers or followers. Influencers sharing or promoting your content enhance your credibility and expose your brand to a broader audience.
In the next section, we will examine various promotional strategies proven to help achieve maximum reach and impact.
Understanding Your Target Audience
A crucial aspect of successful content promotion is understanding your target audience. To maximize reach and conversions, you need to know your ideal customers, their interest, and how they consume content online. This knowledge will help you tailor your promotional efforts to the right audience and engage them effectively. Analyzing your current customer base can provide valuable insights into their preferences, behaviors, and demographic characteristics.
To better understand your target audience, consider the following:
Demographics: Evaluate factors such as age, gender, location, education level, occupation, and income.
Interests and Preferences: Identify common interests or hobbies that resonate with your audience. This information helps create engaging content relevant to their needs.
Online Behavior: Learn how your audience consumes content—do they prefer blog posts or videos? Which social media platforms do they use most frequently?
Pain Points and Challenges: Recognize the problems or obstacles your potential customers face so you can address them in your promotional materials.
Once you comprehensively understand who your target audience is and what makes them tick, it's time to shift focus toward crafting high-quality content that resonates with them on a deeper level.
By addressing their pain points or challenges head-on while providing value through informative resources tailored for them—you'll be able to forge powerful connections that drive engagement and ultimately lead to increased conversions.
With these building blocks in place, you'll create more effective marketing campaigns that truly captivate those who matter most—the people consuming the fruits of our labor behind every click-through rate or conversion metric we aim to achieve.
Creating High-Quality Content
Just like you, your audience craves content that resonates with them on a personal level.
Coincidentally, this task becomes significantly easier by deeply understanding your target audience, as discussed in the previous section.
When crafting stellar content, focus on delivering value through actionable insights, engaging storytelling, and visually appealing formats.
Your goal is to promote content and provide an experience that informs, entertains, and inspires action from your readers.
Consistently producing top-notch video content will help establish trust between you and your audience while fostering brand loyalty. These are key factors driving success in any promotional campaign.
By now, you have identified your ideal reader and crafted compelling pieces tailored specifically to meet their expectations. The stage is set for what comes next: preparing for content promotion.
This process involves devising strategies to get your work noticed far beyond the confines of your existing network or subscribers' list.
Preparing for Content Promotion
Before diving into specific content promotion strategies, preparation is essential. Here's a breakdown of three key elements:
Define Clear Promotion Goals and Objectives
Promotion is like a game of chess. You need to have clear goals and objectives before making any move, just like planning your next moves in the game.
Defining promotion goals and objectives is crucial for the success of your content promotion efforts. These will serve as your guide in determining what strategies to use, which social platforms to focus on, and how you can measure the effectiveness of your content promotion tactics.
By setting specific, measurable, achievable, relevant, and time-bound (SMART) goals and objectives, you can ensure that every action you take contributes to achieving them.
Without clearly defined promotion goals and objectives, it's easy to get lost in the sea of promotions and waste resources on ineffective methods.
Conduct Keyword Research and Optimize Content for Seo
Keyword research involves identifying the specific words and phrases used when searching for information related to your topic or industry.
Once you have identified these target keywords, you need to optimize your content by including them in strategic places such as titles, headings, meta descriptions, and throughout the body of your text.
Optimizing your content for SEO not only helps it rank higher in search engine results pages but also improves its visibility on social media platforms.
Develop a Content Promotion Plan and Timeline
Like a gardener tending to their plants, content promotion requires careful planning and execution to yield fruitful results.
A content promotion plan is a strategic document that outlines the specific tactics, channels, and timelines for promoting your content to reach your target audience and achieve your content marketing goals.
It is a roadmap for effectively promoting content through digital marketing and distributing your content across various platforms and channels.
Developing a well-thought-out content promotion plan and sticking to it diligently throughout its timeline increases your chances of achieving desired results.
Remember that consistency is key. Don't give up if you don't see immediate results. Keep refining your strategy based on analytics feedback until you achieve optimal ROI without compromising quality.
With the groundwork laid out for efficient content promotion, we can now focus on enhancing its visibility even further through on-page optimization techniques designed specifically for promotional purposes.
On-Page Optimization for Promotion
Your website is a powerful tool for driving traffic and ensuring successful conversions; it must be optimized in every way possible.
On-page optimization refers to optimizing individual web pages to improve search engine rankings and increase organic traffic.
There are eleven steps for effective on-page optimization. We will divide them into two categories: lexical and technical.
Lexical
Title Tag Optimization: The title tag is an HTML element that defines the title of a web page. Optimize the title tag by including your target keyword near the beginning and creating a compelling, concise, and relevant title that entices users to click on your page in the search results.
Meta Description Optimization: The meta description is a summary found below the title tag in search engine results. Optimize the meta description by writing a compelling and concise description that includes your target keyword and entices users to click on your page.
URL Structure: Ensure your URLs are clean and descriptive, and include your target keyword. Avoid long and complicated URLs with unnecessary parameters or numbers. Use hyphens to separate words in the URL for readability.
Heading Tags (H1, H2, H3, etc.): Use heading tags to structure your content and improve readability. The H1 tag should contain your primary keyword and serve as the main heading for the page. Use H2, H3, and subsequent heading tags to organize content sections and subheadings.
Keyword Placement and Density: Strategically place your target keyword throughout the content, including in the first paragraph, headings, subheadings, and naturally within the body text. Aim for a natural and readable keyword density without overstuffing keywords, as it can negatively impact user experience and search rankings.
Technical
Image Optimization: Optimize images using descriptive file names and alt tags that include your target keyword. Compress the image files to reduce page load time without compromising image quality.
Internal Linking: Use internal links to connect your web pages and help search engines understand the structure and hierarchy of your website—link to relevant, authoritative, and related pages within your website using descriptive anchor text.
Mobile-Friendliness: Ensure that your web pages are mobile-friendly and responsive, as many internet users access content through mobile devices. Optimize your design, layout, and functionality to provide a seamless user experience on different screen sizes.
Page Speed Optimization: Minimize file sizes, enable browser caching, reduce server response time, and use a content delivery network (CDN) to deliver your content faster.
Schema Markup: Implement schema markup on your web pages to provide structured data that search engines can understand. Schema markup can enhance search engine result listings with additional information, such as reviews, ratings, and events.
User Experience Optimization: Prioritize user experience by ensuring easy navigation, clear calls-to-action, and intuitive design. Ensure your website is accessible, loads quickly, and provides a seamless browsing experience across devices.
Remember, on-page optimization is an ongoing process. Continuously monitor your performance,
Leveraging Social Media Platforms
Leveraging Social Media Platforms is an essential aspect of content promotion. With billions of active users, social media platforms offer a vast audience for your brand to reach out to and engage with potential customers.
To make the most out of your social media channels and platforms in promoting your content, the following strategies will help:
Choose the right platform(s): Focus on the networks that best align with your target audience's interests and demographics—understanding which social media platform aligns with your business goals, audience, and niche.
Optimize your social media profile: Your social media profile should represent your brand identity and convey your message correctly. Ensure your profile picture is high-resolution, and your bio is concise, clear, and informative. Use relevant keywords that highlight what you do, your products, and your services. You should also include links to your website and other social media handles.
Share engaging visuals: Use eye-catching images and videos relevant to your content, which generate higher engagement rates.
Optimize posting times: Schedule posts during peak hours when your target audience will most likely be online and engaged.
Engage and build relationships: Social media is a two-way communication channel that helps you build relationships and engage with your audience. Engage with your followers, comment, share, and retweet their content that aligns with your brand. Engaging with your followers helps to build trust and loyalty and foster a sense of community. Respond to your followers' questions, give them feedback, and thank them for their support. You can also leverage influencer marketing and collaborate with other brands to reach a wider audience.
Building an Email Marketing Strategy
Email marketing is not just about getting people to sign up for your newsletter and sending random emails. It requires a strategic approach to ensure that your emails are not going straight to spam or the trash folder.
Here are ten tips for creating an effective email marketing strategy for native advertising and content promotion:
Build a Quality Email List
Focus on building a quality email list of subscribers who have opted to receive your content. Offer incentives such as exclusive content, discounts, or free resources to encourage sign-ups. Use lead-generation tactics like website forms, landing pages, and social media promotions to capture email addresses.
Segment Your Email List
Divide your email list into segments based on factors like demographics, interests, engagement levels, or previous interactions with your content. Segmenting allows you to send targeted and personalized emails, increasing the relevance and effectiveness of your content promotions.
Create Compelling Email Content
Craft compelling and engaging email content that entices subscribers to click through to your promoted content. Use attention-grabbing subject lines that generate curiosity or offer a benefit. Personalize your emails with the subscriber's name and tailor the content to their interests.
Design Eye-Catching Emails
Pay attention to the design and layout of your emails. Use a clean and visually appealing template that aligns with your brand. Include images, graphics, or video thumbnails to make your emails more visually appealing and increase click-through rates.
Clear Call-to-Action (CTA)
Place a clear and prominent call-to-action (CTA) in your emails that directs subscribers to your content. Use persuasive language and compelling visuals to encourage clicks. Ensure the CTA stands out and is easily clickable on desktop and mobile devices.
Timing and Frequency
Consider the timing and frequency of your email sends. Test different days and times to find the optimal sending times for your audience. Do not overload your subscribers with too many emails, which can lead to unsubscribes or lower engagement. Find a balance that keeps your audience engaged without overwhelming them.
Personalization and Automation
Use email marketing automation tools to personalize your emails based on subscriber behavior and preferences. Send automated emails triggered by specific actions, such as subscribing, downloading content, or visiting specific pages on your website. Personalization increases engagement and makes your content promotions more relevant to each subscriber.
A/B Testing
Continuously test and optimize your email campaigns through A/B testing. Experiment with different subject lines, email copy, visuals, CTAs, and sending times to identify what resonates best with your audience. Analyze the results and make data-driven decisions to improve your email content and increase click-through rates.
Re-Engagement Campaigns
Implement re-engagement campaigns to reconnect with inactive subscribers. Send targeted emails to subscribers who haven't engaged with your content for a while, offering them valuable content or exclusive offers to encourage their re-engagement.
Provide Value Beyond Promotion
While content promotion is important, balance it with providing value beyond promotional emails. Include educational or informative content, industry insights, tips, or resources in your emails to nurture the relationship with your subscribers and establish yourself as a trusted authority in your field.
Collaborating with Influencers and Thought Leaders
Expanding your reach and tapping into new audiences can be achieved by collaborating with influencers and thought leaders within your industry.
These individuals have the power to amplify your content, increase brand awareness, and drive conversions.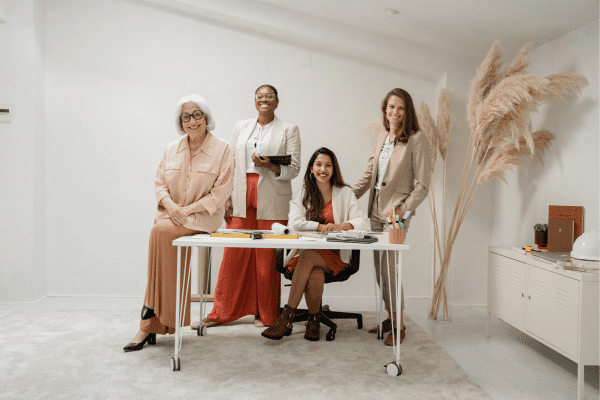 To begin partnering with influencers, identify key players who share similar interests and values to your brand. Research their social media presence, blog posts, podcasts, or speaking engagements to ensure they align with your target audience.
Once you've identified potential collaborators, approach them with personalized pitches that showcase how the partnership will benefit both parties.
Offer exclusive content for their platforms or invite them to contribute guest posts on yours. This mutual exchange of value will encourage long-lasting relationships built on credibility and trust.
Another excellent avenue for collaboration is hosting webinars or live events featuring these experts as speakers. This provides attendees with valuable knowledge and reinforces that your brand is connected with industry authorities.
By working with respected figures in your field, you'll elevate your content's status while broadening its reach far beyond what could be accomplished alone.
Engaging in Content Syndication
Content syndication is the practice of distributing and publishing your content on multiple websites, platforms, or other media outlets or channels. When you syndicate your content, you make it available for republishing or reusing by other publishers or content aggregators.
Here are some tips for effectively syndicating your content:
Choose Syndication Partners Carefully: Select syndication partners that align with your target audience, industry, and brand values. Look for reputable publishers or platforms with a significant reach and engaged readership. Consider the partner's audience demographics, content quality, and overall reputation before syndicating your content.
Establish Clear Syndication Guidelines: Develop clear guidelines for syndicating your content. Specify how your content should be republished, including proper attribution, links to the original source, and any specific formatting requirements. Clearly communicate your expectations to ensure your content is presented accurately and in line with your brand standards.
Optimize Your Content for Syndication: Prepare your content for syndication by optimizing it for different platforms and audiences. Ensure that your content is well-written, engaging, and offers value to readers. Make sure it aligns with the style and tone of the syndication partner's website or platform. Adapt your content to suit the medium on which it will be published, whether it's a blog, social media platform, or online publication.
Maintain Consistency in Branding: Maintain consistency across all syndicated content. Use consistent visual elements, such as logos, colors, and typography, to reinforce your brand identity. Ensure that your brand message and values are reflected in the syndicated content, helping to strengthen your brand recognition and reputation.
Harnessing the Power of Paid Promotion
Investing in sponsored posts on social media platforms can target specific audiences based on their interests and demographics, increasing the chances of driving higher conversions.
Search engine advertising through Google Ads allows you to bid on keywords relevant to your content so that users searching those terms are more likely to come across your website.
Of course, not every content requires extensive paid promotion efforts. If you create content in a highly competitive market, investing in paid promotion can help your content stand out from the crowd and reach a wider audience.
However, if your content is niche and targeted, you may not need to invest heavily in paid promotion but boost your organic traffic.
Engaging with Online Communities
Often found on social media platforms or specialized forums, online communities bring together individuals who share common interests and passions.
To navigate these online spaces effectively, it's important to balance promoting your content and contributing genuinely helpful information to ongoing discussions.
While promoting your content can be a key aspect of community engagement, spamming the community with links to blog posts or product promotions will likely be met with resistance and result in a poor reputation within the community.
Instead, strive to offer value to the community by contributing information and expertise to enrich the discussions.
This approach builds trust and credibility within the community by demonstrating a commitment to promoting the benefits of the community ecosystem rather than just promoting your content.
Conclusion
Content promotion relies on creative strategies for marketing content to the appropriate audience engagingly and thoughtfully. We have discussed ten fundamental strategies that can help you reach your target audience and grow your content's visibility.
With consistent effort and dedication to these strategies, you can effectively promote your content and maximize its reach.
FAQs
Here are other frequently asked questions about content promotion that we have not answered above. This will help you further your research.
What are some effective content promotion channels?
Some effective content promotion channels include social media platforms, email marketing, influencer partnerships, content syndication, paid advertising, and SEO optimization.
What metrics should I track to measure the success of content promotion?
Some important metrics to track include website traffic, engagement (such as likes, shares, and comments), conversion rates, bounce rates, time on page, and referral sources. These metrics help you assess the effectiveness of your content promotion efforts and make data-driven improvements.
How often should I promote my content?
The frequency of content promotion depends on various factors, including your audience, platform, and content type. In general, promoting your content multiple times using different formats and channels is recommended to ensure wider reach and maximize its impact. However, remember not to spam your audience and maintain a balance between promotion and valuable content.
What are some free content promotion strategies?
Some free content promotion strategies include social media marketing, email marketing, search engine optimization (SEO), guest blogging, participating in online communities and forums, and leveraging word-of-mouth through referrals and sharing.