Social media is a powerful tool for businesses. It can help you reach new customers, connect with your audience, and create a connection with your brand. However, it's not enough to post random content and hope for the best. You need to plan and follow B2B social media best practices if you want to see actual results.
This article outlines a viable social media strategy to help you achieve your business goals.
What is Social Media Marketing for B2B
Social media marketing for B2B is the strategic approach of leveraging social media channels, software, and technologies to produce, advertise, distribute, and trade products or services that have value for a potential business customer.
It can be used in conjunction with other tactics such as email campaigns or SEO optimization to create a comprehensive digital marketing campaign.
How Does Social Media Work for B2B?
Business-to-business (B2B) marketing sells products or services from one business to another. It's the form of marketing that most companies use to sell their products and services. B2B marketing is different from business-to-consumer (B2C) marketing where a company sells a product or service to an individual consumer.
Compared to B2C marketing, B2B is more complex. As businesses sell to other companies, they usually have more decision-makers involved in the purchasing process.
Social media works for B2C marketing. But how does social media work for B2B marketing?
The answer: the same way, plus a little bit more.
Social media is an excellent way for B2B companies to connect with potential clients and build relationships with other businesses. By creating interesting and relevant content for your target audience, you can attract attention and get people talking about your brand.
It also provides an opportunity to interact directly with potential customers and answer any questions they may have.
Topmost B2B Social Media Best Practices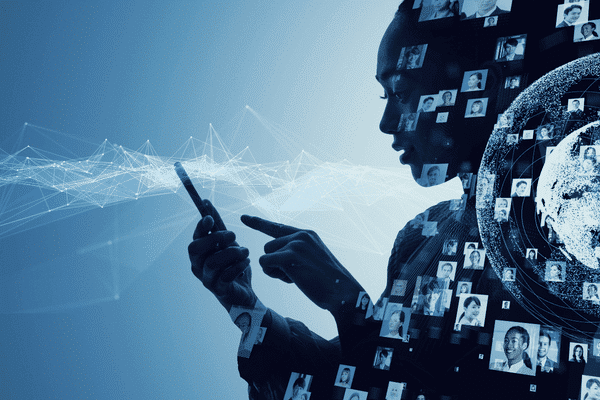 Your social media marketing strategy must include an assessment of your current social media presence, your target audience, and the objectives you want to achieve. You can create a plan for how you will use social media to reach those goals.
Here are the most effective practices for social media marketing:
Set Goals Consistent with Business Objectives
Most businesses treat social media as a necessary evil. There's an inherent disconnect between what most businesses want to achieve with social media and what they're doing. Social media done right can and should be a key part of your business strategy, not an afterthought. Your business objectives should drive your social media goals, which should, in turn, inform your content strategy.
But all too often, businesses approach social media with a Getting Started frame of mind. They create multi accounts on the latest social platforms, post random updates, and hope for the best. This hit-and-hope approach rarely results because it's not rooted in a clear strategy. If you want to get serious about social media, make sure that your social media goals are aligned with your overall business objectives.
What research says…
Social Media Examiner found that, when asked what their top social media goals were, most businesses said they wanted to increase brand awareness (61%) and website traffic (57%).
Other popular goals included building relationships with customers (42%), developing loyal fans (35%), and generating leads (27%).
If your business's primary goal is lead generation, you'll want to make sure that your social media goals are focused on activities that will help you achieve that.
Avoid the common mistake…
One common mistake businesses make failing to set any specific goals for their social media efforts. Without a clear goal, it's difficult to measure the success of your social media activities and determine whether or not they are worth your time and resources.
When setting social media goals, keep them SMART: Specific, Measurable, Achievable, Relevant, and Time-bound. It will help you create objectives tailored to your business that can be easily tracked and measured.
Monitor Your Competition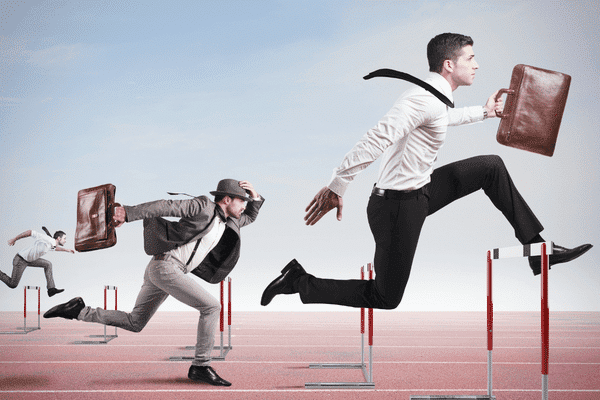 As a business, it's important to monitor your competition. This will help you recognize what is working well for them and what's not. You can also learn from their mistakes and avoid making the same ones yourself. Keeping an eye on your competition will help you stay ahead of the curve and be the first to capitalize on new trends.
While it's strategic to see what other companies in your industry are doing on social media, you don't want to copy them. What should you look for when you're monitoring your competition:
The content they're posting: Is it mainly blog posts, infographics, or something else?
How often they're posting: Are they posting once a day or more?
The engagement they're getting: Are people liking, sharing, and commenting on their posts?
The tone of their posts: Are they serious or light-hearted? Professional or informal?
Again, don't copy their social media strategy too closely – remember, you want to stand out from the crowd.
Share Original High-Quality Content
Every marketer wants their social posts to be liked, commented on, and shared. There's just one problem: most of it is second-class. The best social media practice for B2B companies is to focus on creating original, high-quality content.
Here are three simple tips to help you get started:
Write like a human, not a corporation. No one wants to read marketing speak or jargon-filled messages. Write like you would speak to a friend, using language that is easy to understand.
Focus on quality over quantity. It's better to have a few truly great content creation pieces than a ton of mediocre materials. Invest the time and resources necessary to create something that your audience will really love.
Be original. With so much noise on social media, it's essential to stand out from the crowd. Don't be afraid to be different – chances are, your unique approach is exactly what will capture people's attention.
Take Advantage of Multimedia
It should be no surprise that multimedia is one of the best social media practices for B2B. Even small business owners are always looking for new and innovative ways to reach their target audiences, and multimedia provides a unique opportunity to do just that.
By using a combination of text, images, and video, businesses can create truly engaging content that grabs the attention of their target audiences. Multimedia is an excellent way to build trust and credibility with potential customers. Businesses that use multimedia are seen as more modern and forward-thinking, which can go a long way in building trust.
Multimedia content is also more likely to be shared by users, which can help to increase brand awareness and reach. It is one of the primary reasons businesses should leverage multimedia in their social media campaigns.
Feature Your Employees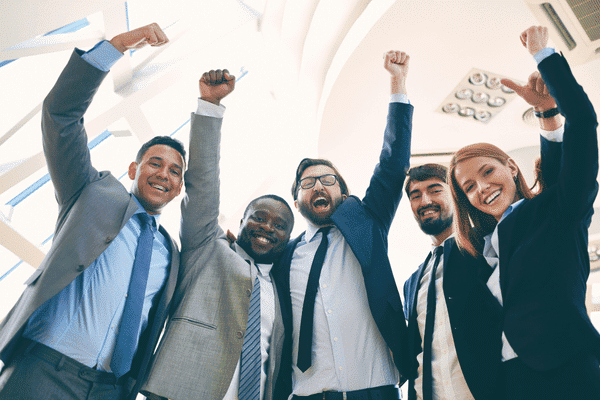 People connect with other people, not businesses. When you highlight employees in social media content, it humanizes your brand and makes it more relatable. By featuring your own employees, you're making your brand more approachable and likable.
It also helps build trust. Prospects are more likely to do business with a company they feel they can trust, and seeing real people behind the scenes can help build that trust. If prospects see that your employees are happy and engaged, it'll give them more confidence in doing business with you.
Featuring employees on social media can help create a sense of community and belonging. When prospects see that your company comprises real people who care about each other and their work, they're more likely to want to be a part of that community. Showcase how much fun your team has at work or doing charity work together. This will make prospects want to join in and be a part of something bigger.
Be Consistent
Being consistent on social media is key to success. But what does being consistent on social media mean?
To me, it means:
being authentic, transparent, and vulnerable
showing up as yourself, not some persona or idealized version of yourself
being upfront about your successes and failures
being consistent with the frequency and quality of your content
If you commit one post a day, make sure you do it. And make sure that each piece of content is something that your audience will find value in.
Engage
How do you engage with your audience on social media in a way that's both helpful and interesting?
Let's look at some best practices for B2B social media engagement.
First off, it's important to realize that social media is a two-way street. You can't just blast out promotional content and expect people to pay attention. Instead, you need to focus on creating content that will interest your future customers – from blog posts and infographics to helpful tips and tricks. The key is to provide value rather than just trying to sell something.
One more thing to remember is that social media is all about conversations. Don't be afraid to reach out and start discussions with other users. Ask questions, give opinions, and generally just get involved in the conversation. It will help you build relationships with potential customers and give you a better understanding of the needs and concerns of your target audience.
Lastly, don't forget to show some personality! Social media is a great way to connect with people on a human level, so don't hesitate to let your brand's personality shine through. Be friendly, approachable, and most importantly, be yourself.
Build Brand Voice and Identity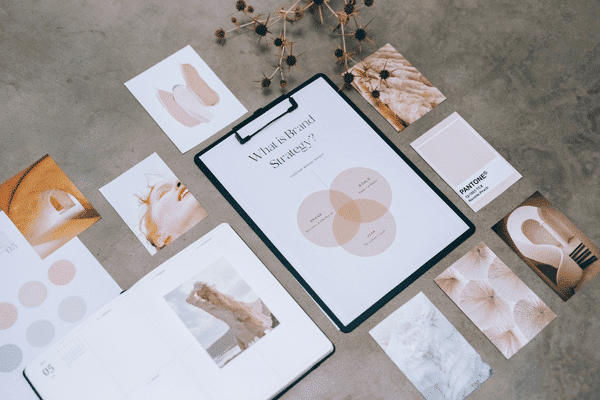 The most successful brands are the ones that have a strong, recognizable voice and identity.
Your brand voice is how you communicate with your audience, and it should be coherent across all channels. It should reflect your brand's values and personality, and it should resonate to create a connection with your target audience.
On the other hand, your brand identity is the visual representation of your brand. It includes your logo, color palette, and overall aesthetic. Together, your voice and identity work to create an overall impression of your brand in the minds of consumers.
So how do you establish a strong voice and identity for your brand?
You need to know your target audience. Ask the basic questions:
What are their pain points?
What do they care about?
What kind of language do they use?
Once you understand who you're talking to, you can start to craft messaging that will resonate with them. It's also important to be cognizant of the tone you want to set with your communications. Are you playful or serious? Formal or informal?
The key is consistency with the voice you choose so that people can begin to recognize and remember your brand.
As for your brand identity, it's important to choose visuals that reflect the tone of your voice. If you're a fun, playful brand, your visuals should be light-hearted and colorful. If you're a more serious brand, on the other hand, you might want to stick to a cleaner, more minimalist aesthetic. Ensure that your visuals are consistent with how you're communicating with your audience.
Of course, it's also important to make sure that your voice and identity are reflected across all of your social media channels. Everything should be cohesive and on-brand, from your profile pictures to the content you share.
Monitor and Respond to Mentions
To establish a successful social media presence, you need to actively monitor all of your channels for mentions of your brand. Any time someone mentions your company – whether it's a positive review or a customer service issue – you need to be ready to respond.
The best way to do this is to set up Google Alerts for your brand name. That way, anytime someone mentions your company online, you'll get an email notification. You can then determine whether or not to respond and, if so, how best to do so.
Of course, monitoring mentions isn't just about responding to negative comments. It's also about engaging with people talking about your brand – even if they're saying nice things. A simple "thank you" goes a long way in building relationships with your customers and followers.
Monitoring mentions is an important part of social media best practices because it allows you to quickly address any negative comments or reviews. It also helps you build relationships with your customers and followers by engaging with them genuinely and personally.
Connect with Industry Influencers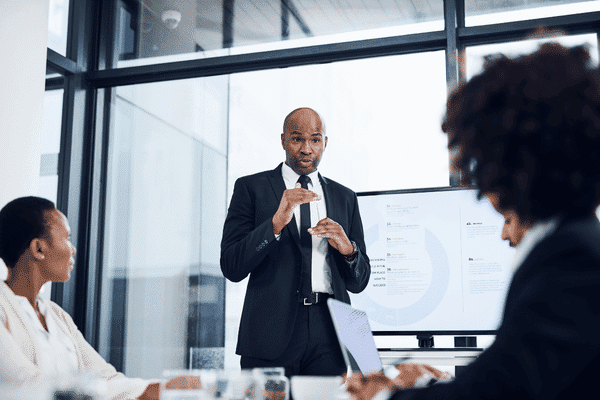 Influencer marketing is a powerful social media strategy that can help you reach a larger audience and build relationships with industry experts.
The first step is to identify influencers who align with your brand. These are people who have a large following and produce content that would be of interest to your target audience. Once you've identified a few potential influencers, reach out to them and see if they're interested in working with you.
There are different ways you can work with influencers. You can have them create sponsored content, which is a paid advertisement. You can also collaborate on projects or simply have them share your content with their followers.
No matter how you collaborate with influencers, ensure that their audience is a good fit for your brand. You also want to make sure that you're working with influencers who produce high-quality content. Otherwise, you run the risk of damaging your reputation.
Establish Thought Leadership
Thought leadership refers to the ability of an individual or organization to generate new ideas that shape thinking in their field.
Being a thought leader has nothing to do with your title or position. A thought leader is respected for their knowledge and expertise in a particular subject area. They are often asked to share their insights through speaking engagements, writing articles or books, or participating in panel discussions.
Becoming a thought leader can help raise your profile, build your credibility, and attract new business opportunities.
Here are ten helpful tips for how to get there:
Be the first to market with a new product or service.
Speak at conferences and write for popular trade publications.
Host webinars and podcasts that provide valuable information.
Get interviewed by the media.
Write a book or whitepaper on your area of expertise.
Teach a class or course on your topic.
Serve on an advisory board or panel.
Create helpful infographics, videos, or other forms of content.
Develop a popular blog or social media following.
Give presentations at industry events.
The Best Social Media Platforms for B2B Marketers
The social media landscape is constantly changing, making it difficult to keep up with the latest platforms and trends.
The best social media platforms for B2B depend on the goals you're trying to achieve.
Here are five of the best social media platforms for B2B marketers:
LinkedIn
LinkedIn is an ideal social media platform for businesses seeking to connect with other businesses. The site offers several features that make it an effective tool for networking and building relationships with potential clients and partners.
LinkedIn allows users to create detailed profiles that outline their experience and credentials. This makes it easier for others to find and connect with them.
LinkedIn enables users to post updates about their business, which can help draw attention to their products or services.
LinkedIn provides a platform for users to exchange messages with one another, which can help facilitate negotiations or collaborations.
Twitter
Twitter is a microblogging site that allows users to share short updates of 140 characters or less.
It's an excellent platform for B2B marketing because it's fast-paced and easy to use.
Hashtags, trending topics, and promoted tweets are some features you can use for marketing purposes.
Facebook
Facebook is the largest social networking site globally, with over 2 billion active users.
It's a great platform for B2B marketing as it allows you to reach a large audience of potential customers and social resources, especially the millennials.
Facebook has targeted ads, Pages, and Groups that are very useful for content marketing.
Instagram
Instagram is a photo-sharing app that has over 800 million active users.
It's a great platform for B2B marketing because it allows you to visually showcase your products, services, and brand.
Instagram also offers features useful for marketing purposes, such as sponsored posts, Stories, and targeted ads.
YouTube
YouTube is a video-sharing site that has over 1 billion active users.
With its channel pages, video ads, and annotations, do product demonstrations and show customer testimonials.
Social Media Analytics
To measure the success of your social media marketing efforts, you need to track specific metrics. The most important social media metrics for B2B businesses include reach, leads, and website traffic.
Reach refers to the number of people who see your content. You can increase your reach by sharing your content on multiple social channels and by tagging relevant people and brands in your posts.
Leads refer to the number of people who click on your links and visit your website. You can increase the number of leads you generate by sharing valuable, relevant content that includes a call-to-action.
Website traffic refers to the number of people who visit your website after clicking on a link from social media. You can increase the amount of website traffic you generate by sharing compelling content that drives people to your site.
Tools
You need tools to manage all your social media accounts. A platform like Sprout Social can help you with tasks like scheduling posts, analyzing your performance, and engagement.
How to Ensure Successful Social Media Campaigns?
A social media campaign is only as successful as its planning. What does a well-planned social media campaign look like? The following are nine essential elements of great social campaigns.
A clearly defined goal
Thorough target audience research
The perfect platform(s)
Hashtag research
Timing is everything
Compelling visuals
A strong call to action
Measurable metrics
Consistent branding
These simple tips can help you create a social media marketing campaign that achieves your business goals.
Here are five examples of excellent social media campaigns: from promoting a product or service to building brand awareness, and creating a sense of community.
Closing Statement
Social media is a powerful marketing tool for B2B businesses. It can help you generate leads, build brand awareness, and connect with potential customers. The key to success is to create a well-planned campaign and to use the best tools available. With these tips, you'll be on your way to B2B social media success.
FAQs
Here are other frequently asked questions related to B2B Social Media Best Practices that we have not discussed in the article.
What is B2B social media marketing?
B2B social media marketing is all about uniting customers, employees, and other stakeholders to create a comprehensive online ecosystem that represents the company's values and mission. It can be highly beneficial for boosting brand awareness and creating a community of customers and prospects who advocate for your product or service. 
What is a B2B Social Media Plan?
A B2B social media plan is a strategy for using social media to achieve business goals. The first step is to define your goals, including generating leads, building brand awareness, or promoting content.
Once you know what you want to achieve, you can create a content strategy that supports those goals. That might involve creating helpful and informative blog posts and news articles, interacting with potential customers on Twitter or sharing relevant industry news on LinkedIn. If you execute your plan effectively, you'll see increased web traffic and engagement from your target audience.
What are the responsibilities of B2B sales and marketing teams?
The B2B sales and marketing teams work on generating leads, building customer relationships with prospects, creating and executing digital marketing campaigns, etc. 
That said, there's always room for improvement. So, if you're wondering what else the B2B sales and marketing teams could be doing, here are a few ideas: 
1. Generating even more high-quality leads
2. Improving prospect engagement rates
3. Creating more targeted and effective digital marketing campaigns
4. Figuring out ways to shorten the sales cycle
5. Continuing to build strong relationships with customers post-sale