Are you happy with the number of leads your business is generating? Perhaps not; that's why you're reading this. You want to see how conversion rate optimization can help you finally convert your website visitors into leads and customers.
Here is how it works, starting with the basics.
What is Conversion Rate Optimization?
Conversion rate optimization (CRO) is the practice of optimizing a website or landing page in order to increase the percentage of visitors who complete a desired action.
CRO can improve any online goal, but it is most commonly used to boost sales or leads. CRO usually involves A/B testing, the process of comparing two versions of a webpage to see which one performs better in terms of conversion rate.
To be effective, CRO must be based on data and conducted regularly.
With this definition alone, you can see how CRO can help you. But let's look further into the reasons CRO is important for your B2B business.
5 Reasons Why is CRO Important for B2B Businesses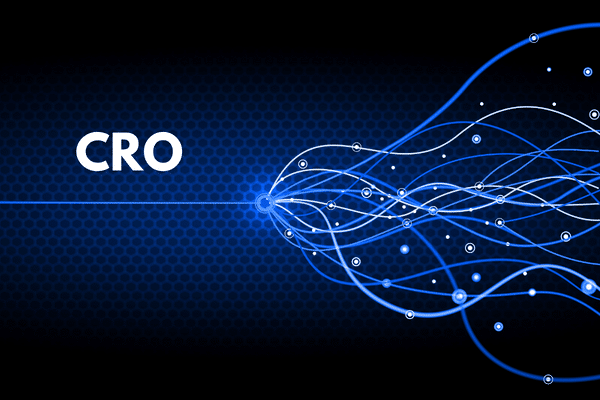 1. Identification and Troubleshooting of Website Issues
CRO can help businesses identify and fix problems with their website that are preventing customers from converting
By analyzing data from website visits, CRO can help identify areas where visitors are getting stuck or losing interest and make recommendations for improving the customer journey.
In many cases, even small changes can significantly impact conversion rates.
For example, something as simple as adding a call-to-action button on a landing page can dramatically increase the number of visitors who take action.
With CRO to test and refine your website, you can ensure that every visitor has the best possible experience and is more likely to convert into a customer or client.
2. Increase the Effectiveness of Marketing Campaigns
CRO can help businesses increase the effectiveness of their growth marketing campaigns
There are numerous ways to achieve CRO. Some standard techniques include A/B testing, split testing, and Multivariate testing.
Businesses can isolate which elements of their marketing campaigns – such as the copy, images, call-to-action buttons, and layout – by running tests on which elements are most effective in driving conversions.
Another way to increase the effectiveness of marketing campaigns is to personalize the user experience.
By segmenting their audience and tailoring content and offers to specific groups, businesses can make their digital marketing strategies more relevant and, therefore, more likely to result in a conversion.
3. Optimization of Sales Funnel
CRO can help businesses optimize their sales funnel to improve conversions.
The sales funnel is a potential customer's journey from awareness to purchase. With CRO, businesses can optimize their sales funnel by testing different elements at each stage to see what works best.
For example, if a business finds that most visitors leave their website after viewing the pricing page, they may need to modify their pricing page to improve conversion.
Or, if a business finds that most visitors leave after subscribing to their newsletter, they may need to enhance their newsletter content or frequency.
4. Improve UX
CRO can help businesses improve the user experience of their website
The user experience (UX) is how easy and enjoyable it is to use a website. Improving UX has increased conversion rates by up to 400%.
CRO can improve the overall UX of a website by providing insights as to which page version performs better and what changes would make the biggest impact on real users.
5. Cost Reduction
CRO can help businesses save money by reducing the cost per lead
Using CRO techniques can help businesses save money by reducing how much they spend on lead generation. As CRO improves their conversion rates, businesses increase the number of visitors who take the desired action and close more sales easier.
Think about it, not only does CRO save businesses money, but it can also improve the quality of leads.
Perhaps now you're thinking, "So, where do I start?"
4 Easy Steps to Get Started with B2B CRO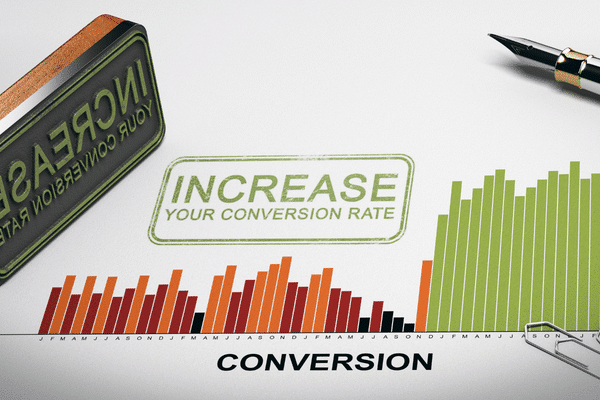 You can start with these four steps to get on the path to success with B2B CRO:
1. Conduct a Website Audit
A website audit evaluates a website to determine what improvements can be made. A website audit aims to provide an objective assessment of the site to help its owners or operators improve its overall performance.
It is used to improve the effectiveness of a website or to prepare it for a redesign.
The audit may consider aspects such as the design, content, programming, optimization, and user experience. It can be conducted by an internal team or by an external firm.
2. Perform User Testing
User testing assesses a product or service by observing real users interacting with it in its natural environment. It is a powerful tool for uncovering problems and identifying areas for improvement, as it allows designers to see how users interact with their products in the real world.
You can use different methods for user testing, but one of the most effective is a loyalty panel. A loyalty panel is a group of users who have agreed to provide feedback on their experience with your product or service.
To get started, you will need to identify a group of target users who represent your key demographic. Once you have assembled your panel, you can begin conducting usability tests.
These tests can be qualitative or quantitative in nature but should be designed to address specific areas you believe need improvement.
The insights you gain from user testing can then inform your conversion rate optimization efforts and help ensure your site or app is as user-friendly as possible.
3. Analyze Your Website's Analytics
Website analytics is the process of analyzing the behavior of visitors to a website. The most popular tools and techniques to do this are web traffic analysis, click-through rate analysis, and conversion rate analysis.
Traffic Analysis
Traffic analysis helps businesses to understand where their website visitors are coming from, what pages they are most interested in, and how long they stay.
It is also used by companies that sell advertising space online to determine which websites are sending them the most traffic. You can then use this information to negotiate better rates with these websites.
Click-through Rate Analysis
Click-through rate analysis is similar to web traffic analysis, but it focuses specifically on the number of clicks a website receives. This metric can help assess the effectiveness of a website's design and determine which elements are most likely to generate conversions.
Conversion Rate Analysis
Conversion rate analysis is used to understand how often people who visit a particular website take the desired action, such as making a purchase or signing up for a newsletter.
4. Create a CRO plan and Implement Changes
A CRO plan is a roadmap for how you will improve your website's conversion rate. Creating a CRO plan requires an understanding of your website's conversion funnel and the factors that influence conversion.
Once you have this understanding, you can identify opportunities for improvement and develop a plan to test and implement changes.
You can do this in four basic steps:
Set clear goals for what you want to achieve.
Choose the right metrics to track progress.
Develop a systematic approach for testing and implementing changes.
Implement your CRO plan and track the results. Be sure to measure the impact of any changes that you make so that you can continue to improve your conversion rate.
Just before we close, let us look at some of CRO best practices that will help you improve your website's conversion rate.
10 Best Practices for Conversion Optimization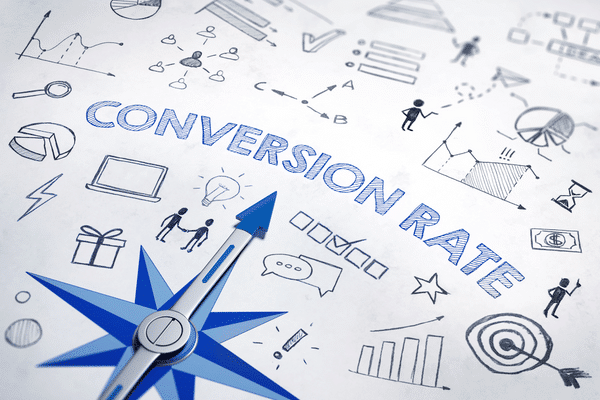 1. Make sure your website is mobile-friendly
In reactive response to the growing use of mobile devices, your website must be mobile-friendly. One of the best ways to achieve this is to use responsive design.
This way, your website will automatically adjust to provide an optimal viewing experience on whatever device it's accessed.
Users are more likely to stay on a website that's easy to navigate and use, and they're also more likely to take action when they can do so easily.
2. Use persuasive copy
The words you use on your website significantly impact conversion. So, whether you are trying to sell a product, promote a cause, or simply get people to visit your site, you need to find ways to convince your audience to take action.
There are techniques to be persuasive on your website.
Make your content clear and concise. People have short attention spans, so making your point quickly and effectively is important.
Use strong images and visuals to capture people's attention and convey your message.
Use testimonials and social proof to show that others have found your site helpful or valuable.
Make it easy for people to take the desired action by providing clear call-to-actions and links.
3. Use strong calls to action.
A call-to-action (CTA) is a statement or button that encourages people to take a specific action. CTAs are an important part of conversion optimization because they tell people what you want them to do next.
Your CTAs should be direct and concise and placed in a prominent location on your website.
4. Use compelling visuals
People are visual creatures, and the images you use on your website can make a big difference in conversion. Be sure to use high-quality images that will grab attention and help convert visitors into customers.
5. Create a sense of urgency
Urgency tactics like countdown timers and limited-time offers help to encourage shoppers to buy now before the deal expires. Studies have shown that feeling a sense of urgency can increase sales, so it's worth considering your website. Of course, you don't want to overdo it with urgency tactics, creating shoppers' frustration. But using them sparingly can be an effective way to boost sales and conversion rates.
6. Offer discounts and incentives
Discounts and incentives are effective ways to motivate people to take action. Incentives can be offered as coupons, deals, or rewards points.
7. Make it easy to take action
The more convenient you make it for potential customers to take the desired action, the more likely they will do so. Be sure to remove any barriers preventing someone from taking the desired action.
Your discounts must be valuable to your customers. There's no use offering a discount on something nobody wants or needs. Also, you should be clear about the terms of the deals you offer. Your customers must understand exactly what they're getting and when they need to act to avail of the offer.
8. Use testimonials and customer reviews
Modern consumers do their research before they make a purchase. Nearly 80% of consumers say they consult online reviews before making a purchase, and 70% believe online reviews are equivalent to personal recommendations.
When customers consider doing business with a company, they often want to know what other people have thought about the experience. Featuring testimonials and reviews prominently on your website shows that you're reputable and that others have had positive experiences with your business.
9. Simplify your forms
The forms on your website are often the barrier between a casual visitor and a paying customer. The longer and more complicated your forms are, the less likely people will be to fill them out. So keep your forms as simple and user-friendly as possible. Only ask for the information you need.
10. Personalizing UX
Personalizing the user experience is one of the best conversion rate optimization strategies. It shows that you understand their needs and preferences, and you're willing to create a web experience that is tailored to them.
It will build a strong relationship with your users.
Use user surveys and analytics data to understand who your users are and what they want. You can also use personalization tools like cookies and visitor tracking to collect data about users' behavior on your site.
Then, use this information to create targeted content and features that meet their needs.
Personalize the UX by:
displaying different content to first-time visitors versus returning visitors
showing popular products in the user's location
featuring products that the user has viewed in the past
Closing Statement
Driving traffic is not enough; conversion is the goal. Hopefully, this guide has provided you with useful information that you can use to improve your website's conversion rate. Remember, conversion rate optimization is a continuous process, and there is always room for improvement. So keep testing and tweaking your website to see what works best for you and your landing pages. Thanks for reading!
FAQs
Here are other questions about conversion rate optimization that we have not discussed in the article.
How can I improve my B2B conversion rate?
Some of the most effective methods to improve your B2B conversion rate are:
1. Use better tools and technology (such as Google Optimize, Google Analytics, and other heat mapping tools)
2. Test, test, test.
3. Create a user-friendly interface.
4. Understand your audience.
5. Offer value and incentives.
6. Provide impeccable customer service.
7. Be patient and persistent.
8. Get help from experts.
What is a good B2B conversion rate?
It rests greatly on the products or services sold, the industries serviced, and the overall sales process. Generally, however, a good B2B conversion rate is typically between 1% and 5%. 
For every 100 potential leads, 1-5 will convert into paying customers. As you might expect, this number will vary based on the nature of the sale; for example, larger ticket items will generally have a lower conversion rate than smaller items. 
Can CRO help my content marketing strategy?
Absolutely! CRO provides valuable data to help you create targeted content that will speak directly to your audience's needs and convert them. It also helps identify areas of your website that need modification to improve the user experience and encourage conversions.