Why account-based experience?
Because a new study by Epsilon reveals that brands that cater to personalized experiences are more likely to capture customer attention, with an astounding 80% of consumers making purchases.
But it's not just a preference. Research from McKinsey also shows that 71% of consumers anticipate personalized interactions with companies they do business with. In fact, a staggering 76% of consumers get upset when they don't receive the tailored experience they expect.
You should keep these statistics in mind when developing your brand strategy.
Customer experience is never a one-size-fits-all proposition. What appeals to one group of customers may not be relevant to another.
There should be a level of customization that can be instrumental in driving loyalty and repeat business.
So, what is account-based experience, and how does it impact the marketing industry?
What is an Account-Based Experience (ABX)?
An account-based experience is a customer service or sales approach in which each customer is treated as an individual account. The strategy focuses on delivering personalized experiences to these key accounts.
To do this, businesses need to know their key accounts' needs, wants, and expectations and then design unique experiences that will meet those needs.
This approach aims to provide a better overall experience for the customer, which should lead to improved satisfaction levels and, ultimately, more business.
The Benefits of Having a Successful ABX Strategy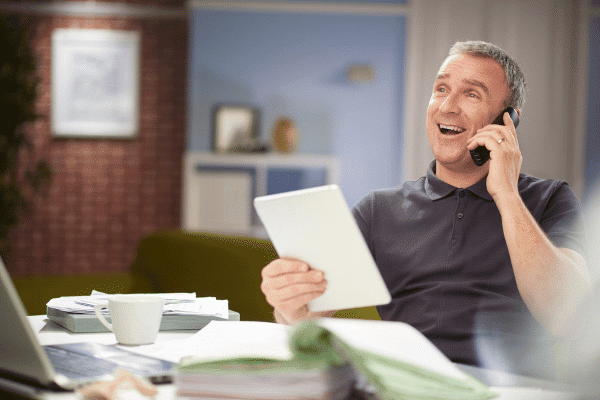 There are profitable benefits to having a successful ABX strategy, including the following:
Increased Customer Lifetime Value
A successful account-based experience strategy isn't just about acquiring new customers but also about retaining the ones you already have. Since ABX is about building long-term customer relationships, it naturally leads to increased customer lifetime value (CLV).
A company's customer lifetime value is the estimated net profit attributed to the entire future relationship with a customer.
When customers feel valued and appreciated, they're more likely to stay loyal to your brand and continue doing business with you for years.
More Closed Deals
Of course, businesses want to close deals at the end of the day—and a successful ABX strategy can help them do just that.
Businesses can build trust and earn customer confidence by taking a personalized approach to customer engagement.
When customers feel good about doing business with you, you will get their yes when it comes time to seal the deal.
Plus, since ABX strategies often result in increased customer lifetime value, businesses can feel confident that they're not only closing more deals today but laying the foundation for continued success.
Market Expansion
ABX can also help businesses to expand into new markets because it isolates specific groups of customers with particular needs.
This information can then target marketing efforts specifically at those groups of customers, thereby increasing the chances of success in entering new markets.
Additionally, by understanding the needs of specific groups of customers, businesses can develop new products and services that address those needs—giving them a higher chance of succeeding in expanding into new markets.
Increased Cross-selling and Upselling Opportunities
Cross-selling and upselling are both sales techniques that can increase revenue.
Cross-selling is selling related products to a customer already interested in a similar product. While upselling is the practice of selling a more expensive version of a product that the customer is already interested in.
Because ABX provides a deeper understanding of each customer's specific needs and preferences, businesses can offer products and services to the purpose.
More Efficient Allocation of Resources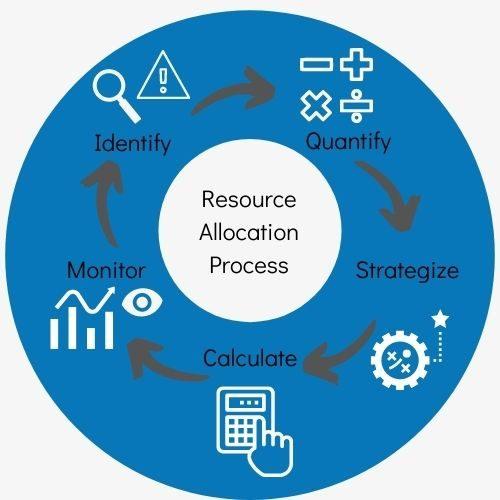 The first way ABX can help with resource allocation has to do with your target market.
When taking an ABX approach, you're almost always targeting a marketing-qualified lead or group of accounts rather than going after leads indiscriminately.
It helps you create marketing campaigns and strategies tailored to them specifically, leading to better results.
Another way ABX helps with efficient resource allocation is by helping you prioritize your prospects. When you have an extensive list of potential accounts to go after, it can be tough to know where to start.
However, when using an ABX approach, you'll have a much smaller list of high-ticket accounts that are much more likely to convert.
It allows you to direct your resources on the accounts most likely to provide a return on investment rather than spreading yourself too thin and trying to pursue every lead equally.
Improved Communication and Coordination
One of the key advantages of ABX is that it helps businesses align their efforts across departments. Let's say a company has a customer interested in buying a new product. The sales team may contact the customer and work on a deal.
However, if the marketing team is unaware of this customer's interest, they may continue sending generic communications irrelevant to the customer's needs. It may lead to confusion and frustration on the part of the customer.
With ABX, businesses can avoid this problem by sharing information across departments and ensuring everyone is on the same page.
ABX can also help businesses coordinate their efforts more effectively.
One of the challenges that companies meet is aligning their sales and marketing departments. Companies can ensure alignment between these two critical departments by focusing on fewer but more valuable accounts, leading to better communication, collaboration, and overall efficiency.
Now that we've gone over some of the advantages of ABX, let's see how you can create a strategy that will wow your customers.
How Can You Create an ABX that Your Customers Will Love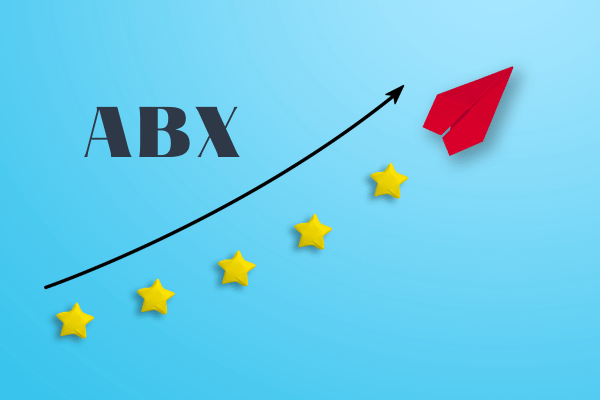 A key part of creating a great customer experience is personalization. Personalized experiences are tailored to the individual customer's needs and preferences. In other words, it's not a one-size-fits-all approach.
So, our strategy is anchored to that.
Know Your Customers
If you want to provide a great account-based experience, the first step is getting to know your customers. After all, how can you give them what they want and need if you don't even know who they are?
Fortunately, a few tried and true methods for getting to know your customers can help you provide a better experience for them.
1. Surveys
One of the best methods to get to know your customers is surveying them. You can use surveys to ask about their needs, wants, and pain points.
Additionally, surveys can collect demographic information about your customer base. This information can segment your customers and deliver targeted content that is more likely to resonate with them.
2. Social Media Listening
Another great technique to get to know your customers is by listening to them on social media. Social media platforms like Twitter and Facebook are great places to see what people say about your brand.
You can also use social media listening tools like Hootsuite and Sprout Social to track specific keywords and phrases.
It will help you see what people say about your brand in real time so you can promptly address any issues.
3. Customer Interviews
Customer interviews are another excellent way to get to know your customers. Customer interviews allow you to collect qualitative data that can be used to understand your customer's needs and wants on a deeper level.
Additionally, customer interviews allow you to build customer relationships, increasing loyalty and advocacy over time.
Develop an Account-Based Strategy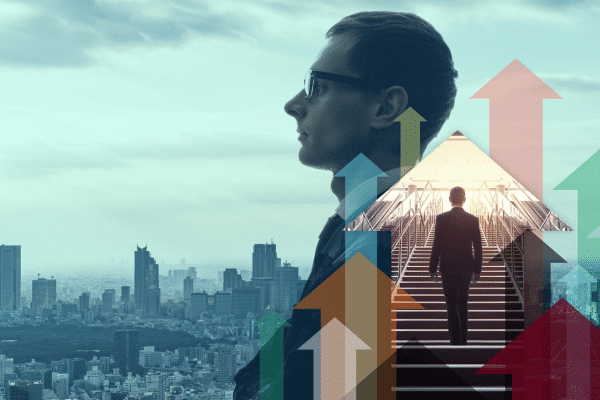 An account-based strategy is a methodology in which an organization adopts a holistic, coordinated approach to doing business with a specific set of named accounts. Its goal is to win, grow, and retain your target accounts' business.
Account-based strategies are often used in industries where the complex decision-making process involves multiple stakeholders.
The traditional B2B sales and marketing model is no longer effective because it relies on mass marketing techniques to reach potential customers.
Here's how to develop an account-based strategy:
Step 1: Define Your Target Accounts
The first step in developing an account-based strategy is identifying which accounts you want to target. To do this, you need to understand your buyer persona well.
Once you know your ideal customer, you can start identifying specific companies that fit that profile.
For example, if you're selling software that helps businesses manage their inventory, you might want to target companies with 250+ employees in the manufacturing or retail industries.
Step 2: Create Customized Messaging and Offers for Each Account
Once you've identified your target accounts, the next step is creating customized messaging and offers for each. It is where most companies make a mistake in treating all their accounts the same.
But to thrive with ABM, you need to personalize your approach for each account. That means creating unique content, offers, and even sales processes tailored to each account's needs.
Step 3: Align Your Sales and Marketing Teams
Another important part of developing an account-based strategy is aligning your sales and marketing teams. It is critical because ABM requires high coordination between the two departments. Without alignment, your ABM efforts are likely to fail.
To ensure alignment between sales and marketing, set shared goals and KPIs that both teams can work towards. You should also create dedicated customer success teams of members from both departments.
And finally, make sure you have the right tools to help everyone stay aligned (more on that in step 4).
Step 4: Invest in the Right Tools and Technologies
As we mentioned in step 3, having the right tools and technologies in place is essential for success with ABM.
Some of the most important tools include a CRM system (like Salesforce), a marketing automation platform (like Pardot or Marketo), and an ABM platform (like Terminus).
These tools will help you monitor your target accounts, create personalized content and offers, and measure your results to optimize your efforts over time.
Align Sales and Marketing
Sales and marketing alignment is vital to creating a seamless account-based experience.
Below are four steps you can take to align your teams:
1. Define common goals
What are your overall business objectives? How can sales and marketing work together to achieve them? You can begin developing a plan to best achieve your shared goals by clearly understanding your shared goals.
2. Establish clear KPIs
The next step is establishing clear KPIs for both teams so you can track progress toward your shared goals. What metrics will you use to measure success? How often will you review these metrics?
Having clear KPIs in place will help ensure everyone is on the same page and working towards the same objectives.
3. Create a lead generation plan
This plan should outline how you will generate leads, who will be responsible for each stage of the process, and how you will track progress.
By having a lead generation plan in place, you can ensure that everyone understands their role in achieving common objectives.
4. Implement a CRM system
Finally, implementing a CRM system is one of the best ways to align sales and marketing.
A CRM system gives everyone visibility into the buyer journey to see how their actions impact other parts of the business. It also allows businesses to track progress against shared goals and adjust their strategy as needed.
Personalize Your Communications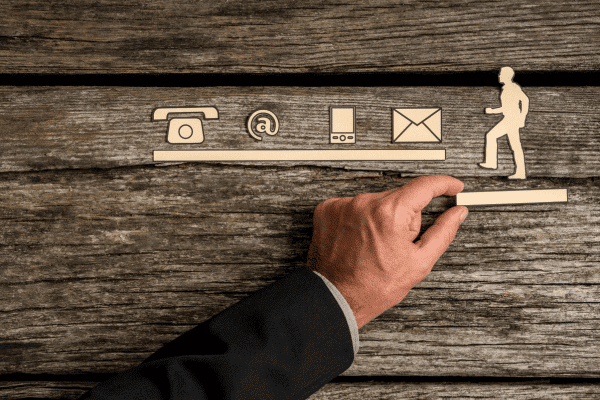 The next strategy for creating an amazing account-based experience is personalizing your communications. Just like you need to tailor your content and offers to each account, you must also customize your communications.
With today's technology, it is easier to do just that. Here are two effective tips for customizing your communications.
1. Send Timely Relevant Communications
The first step in personalizing your communications is to ensure you send timely and relevant messages. It means you must understand your audience and their needs and wants.
Once you know this, you can craft messages addressing their needs. Timing is also important when it comes to personalization.
Make sure you are not sending too many messages and that they are spaced out enough so as not to be annoying.
2. Use Dynamic Content
Dynamic content is content that changes based on who is viewing it. It could be as simple as showing different images based on the user's location or different products based on what they have viewed in the past.
Dynamic content allows you to tailor the message for each person, making it much more effective than generic messaging.
Segment Your Lists
This process means that you will create different lists for different types of accounts.
For example, you might have a list of high-value accounts, a list of accounts in a certain industry, or accounts that have been inactive for a while.
How do you do this?
The first is by account type. The size of the account, the industry, or any other criteria that you choose could be your basis.
Another way to segment your lists is by engagement level. You can base it on how often they engage with your content, how much they have spent, or any other criteria you choose.
Finally, you can segment your lists by location. It could be based on the country, state, or city that they are in.
By segmenting your lists, you can ensure that you send the right message to the right people.
Leverage Social Media
Personalized content experiences are essential for any successful account-based marketing strategy. Remember, your goal is not only to reach potential customers but also to nurture the relationships you have with them.
Social media provides an excellent opportunity to do just that.
Check out these three tactics:
1. Create Targeted Content
The first step is to create targeted content. Don't just post random content for the sake of posting; make sure every piece of content you share has a purpose.
Remember who your target audience is and what things they would be interested in. If you're unsure where to start, try creating buyer persona profiles.
These will help you get inside the minds of your ideal customers and understand what they want and need from you.
2. Engage in Two-Way Conversations
Another important tip is to engage in two-way conversations. Don't just post content and then walk away; take the time to interact with your followers.
Respond to comments, answer questions, and start discussions. It will help create a more personal relationship between you and your customers and nurture the trust essential for a successful account-based marketing strategy.
3. Create Exclusive Content
You should also create exclusive content for your social media followers. It could be anything from behind-the-scenes videos to special offers and coupons.
Make sure this content is only available to your social media followers; this will make them feel special and appreciated, which will only deepen the relationship between you and them.
Utilize Customer Data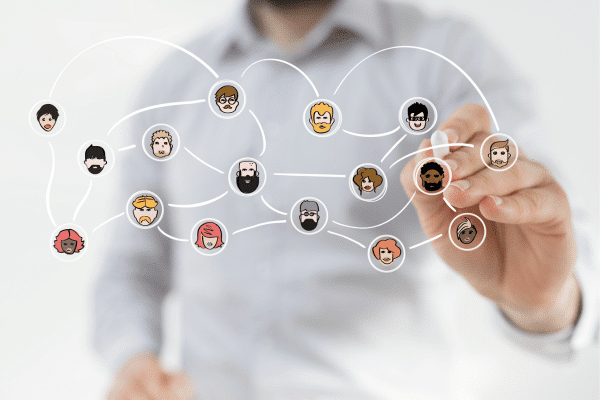 You can't create personalized content experiences without access to customer data. It will be very efficient to have customer data management.
CDM means organizing and coordinating customer data from various sources to make it accessible and usable.
Some of the data you should track include:
Website Activity
Social media engagement
Email Engagement
Purchasing history
Demographic information
This data will give you a well-rounded view of your customers and help you create personalized content experiences that they will love.
Conclusion
An account-based experience is key to creating a successful strategy for your business. Knowing your customers and developing an account-based strategy that aligns sales and marketing can create a personalized experience that will wow them. Utilize customer data to track results and continue improving your ABX to stay ahead of the competition.
FAQs
Here are frequently asked questions about the account-based experience.
Who typically uses account-based experience?
Account-based experience is most commonly used by B2B companies that sell high-value products or services to a limited number of accounts. This approach is particularly effective in software, finance, and professional services, where building strong relationships with key decision-makers is critical for success.
What is the relationship between ABM and ABX?
ABM and ABX stand for account-based marketing and account-based experience, respectively. Both concepts are relatively new, but they share a common goal: to help businesses focus their marketing and sales efforts on specific accounts most likely to convert into clients or customers.

ABM is an approach to marketing that involves targeting specific accounts rather than broad market segments. It allows businesses to tailor their message and tactics to the specific needs of each account, which can lead to more effective campaigns and better results.

ABX is a go-to-market strategy that focuses on creating a personalized experience for each marketing-qualified account rather than just targeting them with marketing messages. It could involve tailoring your website content, customer service, and even your product offerings to the specific needs of each account.
How does the account-based experience differ from traditional marketing?
Unlike traditional marketing, which often uses a one-size-fits-all approach to reach a broad audience, account-based experience is highly targeted and personalized. This approach enables companies to create more meaningful connections with their ideal customers, improving the likelihood of closing deals and driving revenue growth.