Understanding the B2B buying process is important not only for lead generation and customer acquisition but also for maintaining long-term relationships.
As the process is different from the B2C buying process, B2B buying behavior also differs dramatically from that of consumers. Discerning the key nuances is, therefore, critical to making sure you're meeting the business customers' needs and optimizing their experience.
The B2B buying process is longer, more unpredictable, and filled with potential roadblocks.
In fact, Gartner's research affirms that 77% of B2B buyers say that their recent transactions were very complex and difficult.
It can take weeks or even months to schedule a meeting, secure a purchase order, and finalize the deal. It lengthens the sales cycle and increases the likelihood of lost opportunities and frustration on both sides.
So, what steps can businesses take to make the B2B buying process smoother and more efficient?
This article breaks down the complex journey into easy-to-understand steps and offers actionable advice on how to streamline it. We explain how to identify decision-makers, build a case for your product, and close the deal.
What is the B2B Buying Process?
The business-to-business (B2B) buying process is the series of steps that must take place before a business can purchase goods or services from another business.
It involves evaluating products and services, negotiating prices, and then agreeing to exchange goods or services in return for agreed-upon payment terms.
B2B Buying Process vs. B2C Buying Process
| | |
| --- | --- |
| B2B Buying Processes | B2C Buying Process |
| It involves multiple decision-makers who may have different roles in the process, including technical buyers, influencers, and financial buyers. | Typically involves only one buyer decision maker with shorter product evaluation processes due to lower complexity requirements. |
| The evaluation process can be complex and lengthy, as companies need to consider various criteria, such as price and features, when making a purchase. | Price comparison websites make it easy for consumers to compare prices between different retailers, quickly narrowing down their choices without having to visit each store individually. |
| Price negotiations are often part of the process, and the award of contracts may involve a bidding process. | Consumers tend to rely on reviews from peers or trusted experts when evaluating products or services. |
| Companies often have an initial research phase to identify potential vendors, followed by shortlisting vendors for further evaluation. | Customers can often buy products instantly online through eCommerce platforms or mobile apps without needing additional information or guidance from sales personnel, which keeps transactions shorter than B2B purchases. |
| Suppliers may need to present their solutions through demonstrations or presentations before being chosen for the contract. | Demonstrations or presentations are usually not necessary in the process. |
| Financial considerations come into play. Companies will evaluate factors such as payment terms, ongoing costs, and return on investment when making their decision. | Financial considerations are generally less complex and based solely on budget constraints. |
| The B2B sales development cycle is typically much longer than in consumer markets due to the complexity of the decision-making process. Companies may need several weeks or months before they make their choice. | The B2C sales cycle is shorter and decisions can be made within minutes or hours, depending on the product/service being purchased. |
What makes the B2B buying journey complex?
The B2B typical buying group often has around eight decision-makers, each with their priorities and budget considerations. Because the stakes are higher, companies want to ensure that everyone affected by the decision is on board with it. It can mean consulting multiple departments, doing extensive research, and comparing shopping.
Businesses usually have longer time horizons than consumers, meaning they may be more interested in long-term value than short-term gain.
Businesses are often much more risk-averse than consumers because they're buying on behalf of their company rather than themselves. They have more critical buying jobs. So, they have to be very confident in a purchase before committing to it, making the buying process longer and more complex.
Businesses often require customization or special features that must be negotiated before the sale can be finalized. It can add more complexity to the process and make it even longer.
Businesses usually have to go through a lengthy Request for Proposal (RFP) process before making formal purchasing decisions, which can be time-consuming and frustrating.
Why and how is the B2B buying journey changing?
The B2B buying process progressed in leaps and bounds. A study finds that for a period of sixty years, seven major themes emerged, which contributed to the development of more sophisticated models for understanding customer purchase patterns. These themes are transactions, situations, influences, responses, relationships, networks, and journeys.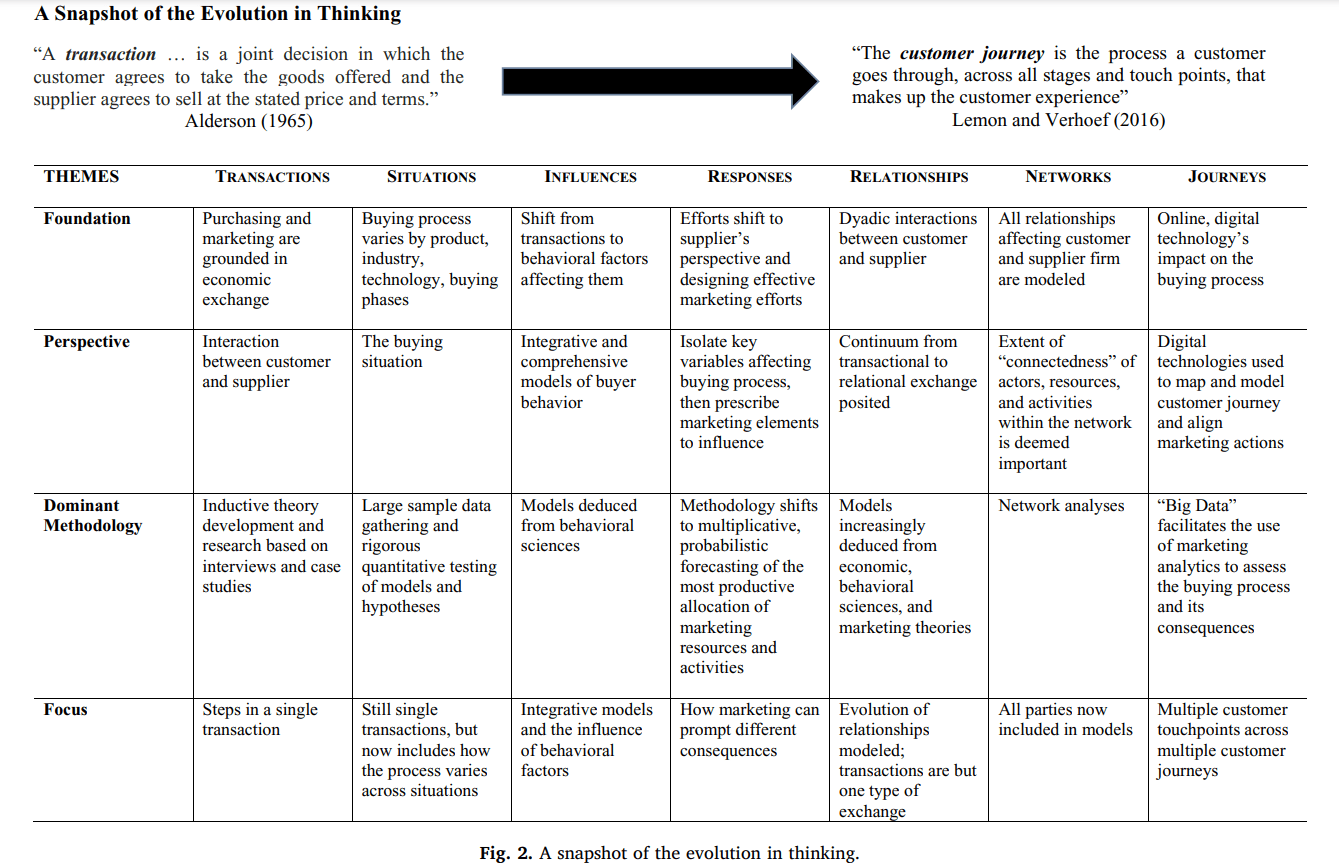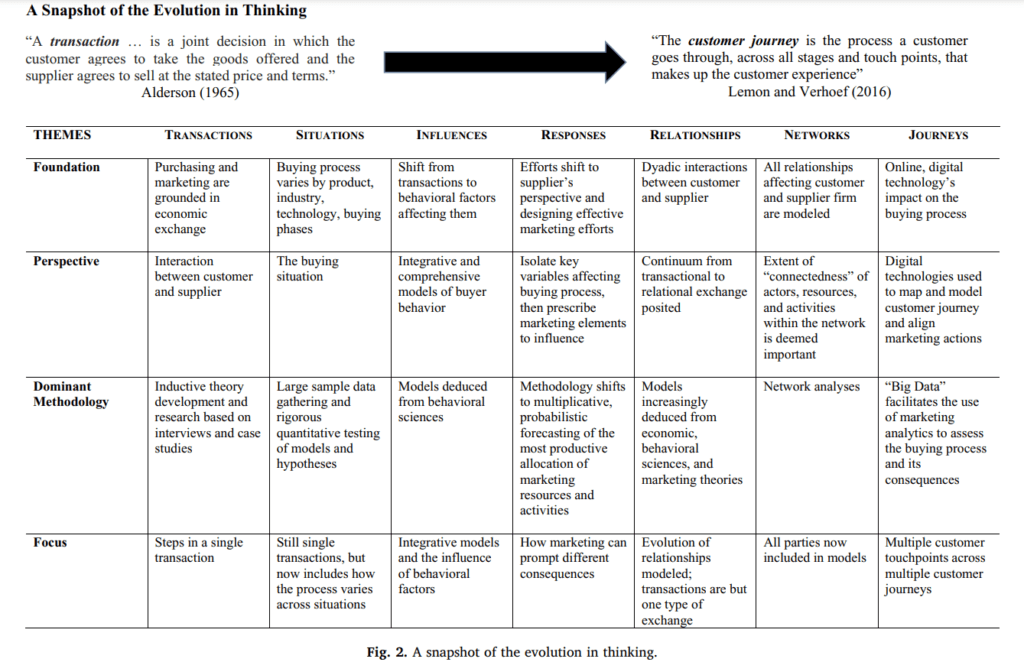 Each theme added new theoretical considerations as they evolved from economic factors toward a more behavioral/psychological angle. These waves bring in several theories on purchasing decisions.
The differing sources and timing of influence on the decision-making process primarily drive this evolution. Consequently, knowing these perspectives and theories enables marketers to understand the intricate buying process more deeply.
Now let's examine the stages that make up the whole B2B buying process.
The 7 Stages of the B2B Purchase Process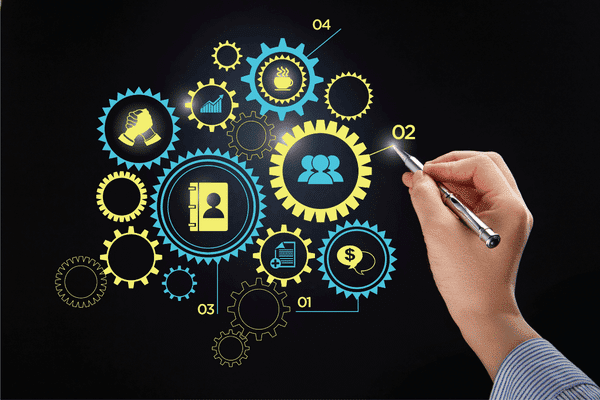 The detailed and complex B2B purchase process can be divided into seven distinct stages:
1. Problem Recognition
The problem recognition stage of the B2B buying process is when a business realizes it has a need that it cannot meet with its current resources. An internal event, such as a decline in sales, or an external event, like a change in the competitive landscape, can trigger it.
The buyer then begins searching for information to help them understand the problem and identify potential solutions.
2. Information Search
The second stage of the buyer's journey entails gathering data and insights about potential options to make an informed purchase decision. It can involve everything from reading reviews and conducting independent online research to speaking with colleagues or industry experts.
The goal of the information search is twofold:
to identify potential vendors and products that meet your specific needs
to gather enough information about those options to compare them. In other words, you want a pretty good idea of what you're looking for before you start reaching out to vendors.
3. Evaluation of Alternatives
Now that the buyer has gathered all their options, it's time to evaluate. They'll compare suppliers and factor in specific details, such as cost-effectiveness and quality standards. They must choose what will most benefit their business. Making an educated decision is key at this point: one wrong move could mean disappointment down the line.
Different key factors influencing customer decisions at this stage:
Buyers need to have a clear understanding of their needs and requirements. What do they look for in a product or service? What are their must-haves? Once they have this information, they can start to narrow down their choices and compare alternatives side-by-side.
Cost is another driving factor during the evaluation process. Companies must identify a supplier that satisfies their requirements within an allocated budget.
Buyers also need to consider the risks associated with each alternative. What are the potential downsides of each option? What could go wrong?
4. Purchasing Decision
In the fourth stage, the purchasing decision, the buyer decides to commit to a vendor and a product or service. This decision is usually made by a committee of stakeholders who weigh the advantages and disadvantages of each alternative before making a final decision.
5. Post-Purchase Behavior
Once the purchase has been made, the business buyers enter the post-purchase stage. During this stage, the company will evaluate the quality of the product or service and determine whether it meets the expectations.
If the company is satisfied with the purchase, it will likely continue doing business with the supplier. If they are dissatisfied, they may seek out a new supplier.
The post-purchase behavior stage is important because it can determine whether a company continues to do business with a particular supplier.
For this reason, the marketing teams need to ensure that every buyer is satisfied with their purchase. Companies can encourage customers to continue doing business by providing excellent customer service and maintaining high-quality standards.
6. Supplier Selection
The supplier selection stage is when the buyer looks for qualified suppliers to work with. This decision is based mainly on price, quality, and reputation. After selecting the supplier, the buyer and seller enter into contract negotiations. They discuss terms and conditions, pricing, and other important details.
7. Relationship Management
The final stage of the B2B purchasing process is relationship management. It is when the company and customers engage in building and maintaining a good relationship.
They do this by providing support, services, and information. They also try to resolve any problems that the customer may have. A company might also offer discounts or promotions to keep the customer happy.
If a company can build a good relationship with its customers, it will be more likely to keep doing business with them. Relationship management is not just about selling products or services. It is also about providing value and being a resource for the customer.
Companies can create long-term loyalty and repeat business by building solid relationships with customers.
The B2B Buying Process with Technology and Social Media at Play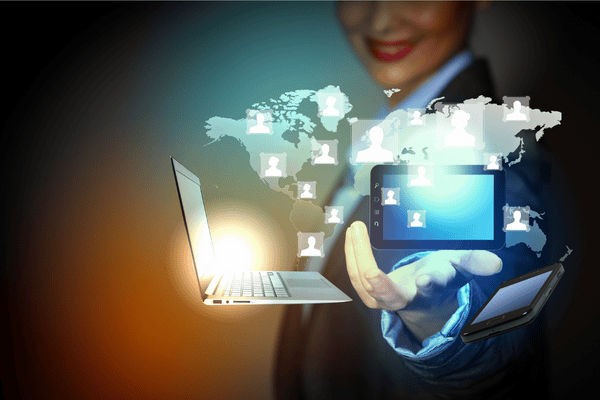 Technology and social media can be a gateway for B2B companies to access unparalleled success.
With these incredible tools, businesses can achieve invaluable insights into customer behavior while simultaneously strengthening brand loyalty in the process.
Leveraging different social networks allows organizations of all sizes to expand their reach exponentially, opening up doors of opportunity that were once tightly closed.
Technology
The digital revolution has completely changed the way businesses operate and conduct business. As technology continues to evolve, it is becoming easier for businesses to access the information they need to make informed decisions.
So, technology has become an integral part of the B2B buyer process. It has made it easier for buyers and sellers to find each other and negotiate the terms of their agreement.
Let's take a look at how technology has impacted this process.
Streamlined Research Process
Before making any decision, buyers must do their due diligence and research the products or services they are interested in purchasing. Technology has made this process much more streamlined than it used to be.
Data Collection & Analysis: Technology enables data collection and analysis on a large scale quickly and accurately.
Cost Savings: Utilizing existing tools such as CRM software or online marketplaces can save time and money by reducing manual labor costs associated with researching potential partners or customers.
Time-Saving Benefits: Automating certain tasks like data collection saves time while still providing accurate results in real-time.
Improved Negotiation Tools
Technology has also made it easier for buyers and sellers to communicate with one another during the negotiation process.
Instead of having long meetings in person or over the phone, buyers and sellers can now use video conferencing software to negotiate face-to-face from anywhere in the world. This eliminates travel costs as well as time wasted commuting between meetings.
Most video conferencing software allows users to share documents and presentations directly within the platform so that all parties can access important information during negotiations.
Enhanced Tracking System
Lastly, technology has improved how businesses track progress throughout the buying process.
Nowadays, numerous customer relationship management (CRM) systems are available that allow businesses to store customer data, such as emails, purchase history, contact information, etc., in one centralized location accessible by all parties involved in a transaction.
This makes it easy for both buyers and sellers to keep track of progress throughout the negotiation process so that everyone is on the same page.
Here are other ways technology enhances the B2B buying process tracking system:
Technology helps track the B2B buying process by providing real-time access to customer data. With this information, businesses can quickly identify where customers are in their buying journey, what products they are interested in, and what changes have been made since their last visit. This data gives businesses insight into customer behavior and helps them optimize their approach accordingly.
Technology also enables businesses to better analyze the customer's journey throughout the buying process. With powerful analytics tools, you can track customer journeys, identify areas for improvement and uncover the marketing channels that result in maximum return on investment.
Social Media
There has been an undeniable focus on how businesses can use social media to engage and interact with their consumers. Yet, relatively few studies have tackled the potential benefits of business-to-business (B2B) organizations leveraging these platforms. Despite early investigations into this topic, actual usage is still quite low.
For all the potential of top social networking sites like Facebook, LinkedIn, and Twitter, shocking findings reveal that almost half of the companies aren't investing in social media marketing.
IBM and Maersk have demonstrated that digital channels can be more successful for sales strategies than traditional face-to-face tactics. However, the popularity of social media in B2B is hindered by a lack of executive approval, ongoing doubts about its effect on selling functions, and general unpreparedness towards how customer behavior changes with digital marketing/sales resources.
Fortunately, recent trends suggest this view may be changing. Businesses are becoming more willing to embrace new marketing technologies that could influence consumer behavior significantly.
What can social media help you accomplish?
increased credibility
improved customer service
streamlined communication
increased visibility
leveraged insights
Now we go to the steps that make the buying journey as convenient and efficient as possible.
How to Streamline Your B2B Buying Process?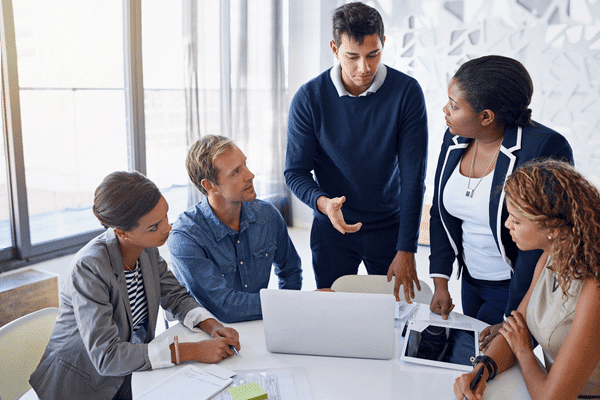 The following are valuable sales strategy tips that are indispensable for the success of your B2B buying process.
Put Your Customers First
Your customers are the lifeblood of your business. Without them, you would cease to exist. It's important, then, to make sure that their needs are always a top priority.
Reflect on these questions:
What are they looking for?
What are their pain points?
What are their goals?
How can you help them?
If you've got an answer to these questions, you'll be able to offer all available solutions and create a customer-centric buying process that will make it easy for your prospects to complete buying jobs.
Provide Quality Information
Buyer enablement should be one of your primary objectives when streamlining the B2B buying process.
Your buyers need to be able to find all the necessary information without difficulties. It includes product sheets, case studies, eBooks, how-to guides, blog posts, etc.
Streamline Internal Communication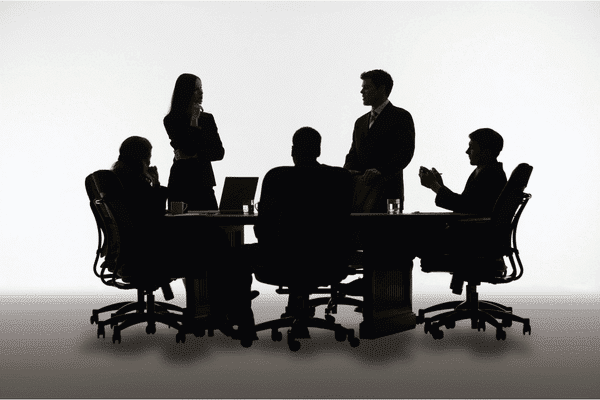 When your internal communication works well, your team is cohesive, efficient, and effective. But when it breaks down, things can quickly fall apart.
Establishing clear responsibilities is key to creating an efficient workflow. Clear protocols and lines of communication make sure that everyone in the organization shares a common understanding, allowing information to be communicated effectively without any holdups or bottlenecks along the way.
Automate
Automation can take the hassle out of running a business. By streamlining pricing, product selection, and delivery decisions, you'll save time and money – plus free up your team to focus on the tasks they do best.
There are three main areas where automation can help streamline the B2B buying process: contact management, demand generation, and sales follow-up.
Contact Management
An automated contact management system can save you time and hassle when keeping track of your customers and prospects. By centralizing your customer data in one place, you can easily see who you need to follow up with and when. It can be a huge time-saver, especially if you have a large customer base.
Lead Generation
Secondly, automation is a powerful tool to boost your leads pipeline. Automated email marketing, social media outreach, and nurture campaigns help you keep in touch with potential customers when they're ready for the next step – becoming buyers.
Sales Follow-up
Automation can help you stay on top of your sales follow-up. You can ensure that no opportunities slip through the cracks by setting up automatic reminders for follow-up calls and emails. Automation also helps you keep track of important customer details, such as purchase history and contact preferences, so you always know what to say when following up.
Conclusion
Streamlining the B2B buying process would make it simpler, faster, and more efficient. It would save businesses time and money and make it easier for buyers to find the products and services. It is a win-win for everyone involved.
FAQs
While we have touched on several aspects of the B2B buying process in this article, there are still other areas to explore. Find your answers here.
Is there any way to speed up parts of the B2B buying process?
Yes, there are plenty of ways to speed up and automate parts of the B2B buying process. By leveraging technology and automation in certain areas of the sales cycle, you can dramatically reduce the time it takes to close a deal.

Some key areas where digital tools can help you expedite your business-to-business buying process include:
1. Automating lead generation
2. Optimizing sales pipeline management
3. Implementing online transaction solutions
What is the decision-making unit of a B2B business?
The decision-making unit (DMU) of a business purchasing organization is the group of executives responsible for the final decision on vendor selection.
The core decision-making unit may vary in size and composition from company to company but typically includes representatives from various departments, such as marketing, finance, and operations. In some cases, the DMU may also include external advisors, such as consultants or industry experts.
What are the challenges facing sales reps?
According to a recent study, the average b2b buyer now spends nearly 60% of the purchase decision researching on their own before even talking to a sales rep. This shift in the buying process has created many challenges for sales reps, who are now under pressure to differentiate themselves and add value at every stage of the sale.

One of the biggest challenges facing sales reps is the sheer amount of information buyers have access to. In the past, sales reps were often the only source of information about a product or service. Today, buyers can easily find detailed product specs and customer reviews online, meaning that sales reps need to offer more than just basic product information. They need to be able to answer tough questions and address potential objections with confidence.