The past few years have seen a profound transformation within the advertising industry due to advances in social media networks, mobile device applications, and customer behavior tracking.
Companies like Facebook and Google have unprecedented access to vast amounts of personal information on their users. They are now using it to create more precise targeted advertisement solutions than ever before.
With modern online ad technologies, ads can be tailored to niche groups with unparalleled accuracy. This revolutionized creative digital marketing as we know it.
At the forefront of this new wave of targeted ads is Behavioral Retargeting—a powerful tool that enables companies to target their advertisements based on users' past behaviors.
Howard Beales' research on The Value of Behavioral Retargeting finds three things:
BT multiplies advertising rates.
BT advertising is better than standard RON, offering consumers greater utility while giving advertisers an edge with higher conversion rates that lead to increased sales.
BT is essential for ad networks and publishers, particularly mid-to-long-tail publishers who depend most heavily on ad networks.
This post will cover how behavioral retargeting works, its benefits, and how you can use it to increase conversions.
Understanding Behavioral Retargeting: What It Is and How It Works
Behavioral retargeting is a form of online advertising that targets consumers who have previously shown an interest in a product or service.
Have you ever scrolled through your social media feed and found that the ads you see are eerily similar to products or services you've recently looked up online? It's not a coincidence.
BT works by tracking the actions of users across different websites. Companies use cookies to track user behavior and then display relevant ads when users navigate away from the company's website or from a search engine page.
For example, if a user searches for "running shoes" on Google and then goes to a different website, they might see an ad for those running shoes on the page they are viewing.
Retargeting vs. Remarketing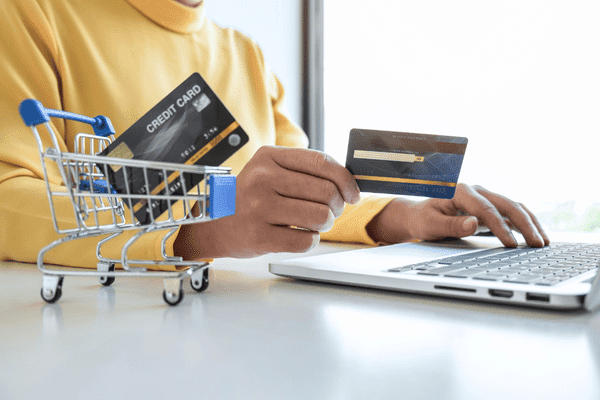 Some people mistake behavioral retargeting for remarketing, as they are similar in concept. To set the record straight, we've prepared a table highlighting the key differences between the two.
| | |
| --- | --- |
| Retargeting | Remarketing |
| targets users who have previously visited a website but taken no action | targets users who have already converted into customers (or have taken some other type of desired action) |
| uses cookies to track user behavior on different websites | tracks customer's emails or contact information from a database when they purchase something from your website |
| shows ads to users on third-party websites | shows ads within the same platform or ecosystem as the original interaction |
| displays ads to those users when they navigate away from the website or search engine page | sends emails with tailored messages and offers based on what customers have previously purchased |
| more flexible and allow for more personalized ad targeting | less flexible and may not allow for as much personalized ad targeting |
| might be perceived as more intrusive | might be perceived as less intrusive |
The Benefits of Using Behavioral Retargeting for Your Business
Behavioral retargeting is an invaluable resource that can put your business ahead. Get ready. These are ten key benefits of using this influential technique.
Increased brand awareness. Behavioral retargeting can help increase brand awareness by showing retargeting ads to users who have already expressed interest in your brand or product.
Improved conversion rates. Retargeting can help improve conversion rates by showing personalized ads to users who are more likely to purchase based on their previous behavior.
Increased customer loyalty. Retargeting can help build customer loyalty by showing personalized ads demonstrating that you value customers' business and cater to their interests.
Better targeting. Behavioral retargeting allows you to target users based on their specific interests and behaviors rather than broad demographics or interests.
Higher ROI. Often, retargeting leads to a higher ROI than other online advertising because it targets users who have already expressed interest in your brand or product.
Increased website traffic. Retargeting can help increase website traffic by reminding users about your brand and bringing them back to your website.
Improved ad relevance. Behavioral retargeting allows you to show ads relevant to users' interests and behaviors. This can improve ad relevance and engagement.
Enhanced targeting across devices. Retargeting allows you to show ads to users across all of their devices, helping you reach a wider audience.
Greater control over ad spending. Retargeting allows you to set a specific budget and targeting parameters, giving you greater control over your ad spending.
Ability to test and optimize campaigns. Retargeting allows you to easily test and optimize your campaigns by targeting specific groups of users and measuring the results.
Potential Drawbacks and Ethical Considerations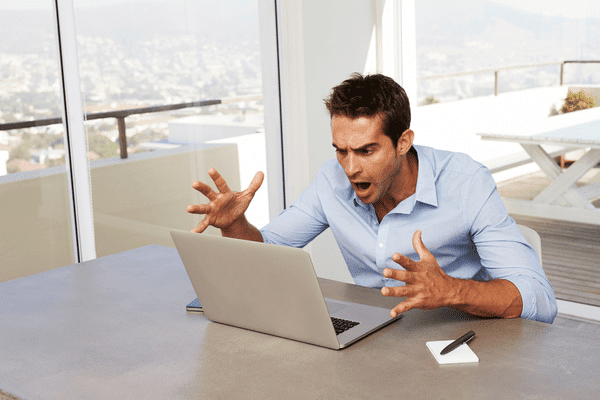 While behavioral retargeting has remarkable benefits, there are potential drawbacks and ethical considerations that must be analyzed by any team considering its use. Tracking technology must be used responsibly.
Intrusion
Some users might feel that behavioral retargeting is intrusive, as it involves tracking their online activity and showing them targeted ads. It can lead to negative perceptions of the brand and decreased trust.
Privacy concerns
The use of cookies and pixel tracking to collect user data for behavioral retargeting can raise concerns about privacy and the potential for data abuse. While some companies might have privacy policies to protect user data, there is always the risk of data breaches or the misuse of personal information.
Limited targeting options
Behavioral retargeting relies on users expressing interest or taking specific actions online to be targeted. This means that some users might be excluded from the targeting, leading to incomplete or biased results.
Ad fatigue
Repeatedly showing the same ads to the same users can lead to ad fatigue, which can decrease the campaign's effectiveness.
Discrimination
There is also the potential that behavioral retargeting will perpetuate or exacerbate existing biases or discrimination. For example, suppose a user frequently visits websites related to a particular race or ethnicity. In that case, the user might be shown ads relevant only to that group. This could exclude other groups and potentially reinforce stereotypes.
Misleading ads
Lastly, behavioral retargeting can lead to the creation of misleading or deceptive ads. For instance, if a user visits a website for a particular product, the platform might show them ads for similar products that are not as high-quality or that have different features. Brands must ensure their ads are accurate and comply with all applicable laws and regulations.
These concerns should be considered when one is planning a behavioral retargeting campaign. A study proves that in certain scenarios, overly aggressive retargeting ads can produce adverse results.
However, this should not dissuade you from taking advantage of the opportunities it offers. The results of this research provide valuable guidance to online advertisers. It paves the way for more exploration of online and offline digital marketing strategies involving targeted ads.
To optimize success and reap the benefits of digital marketing efforts, you will want to customize ad content that strikes an appropriate balance between relevancy and intrusion into the user experience.
With this in mind, it's important to choose the platforms and tools that offer the necessary features for a successful campaign.
Retargeting Platforms and Tools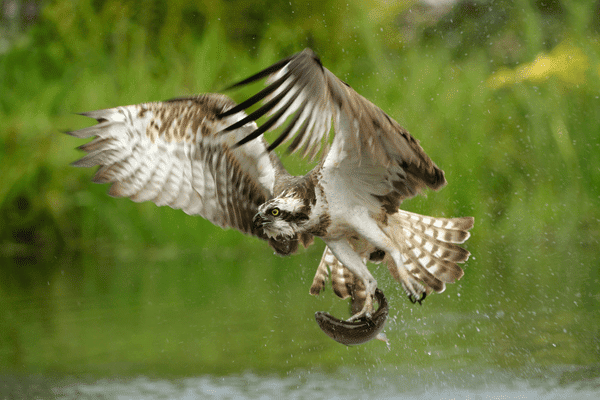 These platforms can help you set up, track and optimize your retargeting campaigns. They provide features such as automation, split testing, behavioral segmentation, and reporting so that your campaigns will be as effective as possible.
Types of Behavioral Retargeting
Let's break down four of the most common types of retargeting and explain how they can help you reach more customers.
Search Retargeting
Search retargeting enables marketers to target ads based on a user's search query. By targeting ads based on what people are searching for, marketers can ensure that their ad is shown to those who are likely to be interested in the product or service.
This type of retargeting works especially well for companies with products that are not necessarily "trendy." For example, a company selling plumbing supplies may not be able to rely on trends to drive sales. So, search retargeting would be an effective way to target potential customers who are actively searching for plumbing supplies.
Site Retargeting
Site retargeting allows marketers to target ads based on a user's browsing history. By tracking a user's visits to certain pages or sites, marketers can show them relevant ads based on the user's interests.
Site retargeting is especially effective at reaching customers who have already visited a company's website and are likely interested in its products or services. For example, if a user visits an online furniture store, the store can show them ads for specific items they were looking at on the store's website.
Contextual Retargeting
Contextual retargeting takes things one step further by allowing marketers to target users based on the content they are currently viewing.
For example, if someone is reading an article about gardening tools and then visits another website, a marketer could show them an ad for gardening tools related specifically to the topic of the article they were just reading.
This type of targeted advertising allows marketers to reach out directly to consumers who are actively interested in their product or service. It provides them with an easy way to convert leads into customers.
Social Media Retargeting
Social media retargeting is similar to contextual retargeting. But instead of targeting users based on the content they're currently viewing, it targets them based on their social media activity.
For example, if someone follows a particular brand or engages with its content on social media, they might be shown ads related to that brand when they visit other websites.
Dynamic Retargeting
Dynamic retargeting is a more advanced form of retargeting. It uses data and algorithms to continuously adjust and optimize the content of the ads shown to the target audience.
Here's how dynamic retargeting works:
Step 1
A business installs a pixel on its website or uses a tracking link to collect data on the actions and behaviors of site visitors. This data can include the following:
the pages an individual views
the products they view or add to their cart
any other actions they take on the site
Step 2
Based on the data collected that the pixel or tracking link collects, the business determines a target audience for its dynamic retargeting campaign. This could include the following:
individuals who have visited specific pages on the website
added items to their cart but did not complete a purchase
shown interest in certain products or services
Step 3
The business creates a variety of ads that are relevant to the target audience and uploads them to a dynamic retargeting platform.
Step 4
As members of the target audience browse the internet, they might be shown the ads that the business created. The dynamic retargeting platform uses algorithms to continuously adjust the content of the ads shown to the individual.
For example, if an individual views a product but does not add it to their cart, they might be shown an ad for that product with a special discount to encourage them to purchase.
Step 5
If an individual clicks on an ad and is directed to the business's website, the dynamic retargeting platform might continue showing personalized and relevant ads as the user browses the site.
As you can see, there are many types of behavioral retargeting. You can use any of them to target users with personalized and relevant ads based on their actions and behaviors.
As promised, we will provide you with best practices for maximizing the effectiveness of your retargeting campaigns. Keep reading.
7 Steps for Creating a Foolproof Behavioral Retargeting Strategy
Finally, we're down to creating a step-by-step guide to increasing conversions with behavioral retargeting. Implementing a successful retargeting strategy requires careful planning and consideration of your target audience and the types of ads you want to show them.
Step 1: Study how behaviors are connected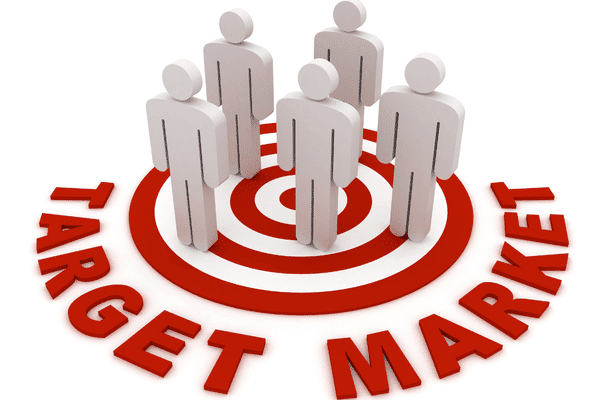 The first step in creating a behavioral retargeting strategy to study how behaviors are connected to different actions and conversions on your website or mobile app.
This step involves analyzing how users interact with your product or service and identifying patterns that can help you understand what drives their behavior.
Some common behaviors to consider are the following:
Purchase behavior. Understanding what factors influence a user's decision to make a purchase can help you tailor your retargeting efforts to target users who are more likely to convert.
Engagement behavior. Analyzing how users engage with your content and features can help you identify areas of your product that are particularly popular or underutilized and tailor your retargeting efforts accordingly.
Abandonment behavior. Identifying why users abandon their carts or stop using your product can help you address common pain points and improve the user experience.
Demographic behavior. Analyzing data on users' demographics, such as age, gender, and location can help you tailor your retargeting efforts to specific segments of your audience.
Step 2: Segment and Adjust Your Target Audience
To create a successful retargeting strategy, you must segment and adjust your target audience based on their actions and behaviors.
The foundation of effective behavioral retargeting is a well-defined target audience.
Once you have collected data on the actions and behaviors of your website visitors, you can use this information to define your target audience.
You might want to develop different target audiences based on different actions or behaviors, such as individuals who have visited specific pages on your website and added items to their cart but did not complete a purchase.
Adjust your target audience as needed. As you continue to collect data on the actions and behaviors of your target audience, you might find that certain segments are more or less responsive to your ads.
Step 3: Choose your retargeting platform
Previously, we provided a list of great retargeting platforms. In this section, we will look at key features to consider as you make your choice.
Pricing Model – Different pricing models have different pros and cons depending on your budget and needs. Some platforms offer fixed monthly fees, while others charge per impression or click. Some even use bidding systems in which advertisers bid on impressions or clicks from certain audiences to win them in an auction-style format. Choosing the right pricing model is essential to maximize ROI from your retargeting campaigns.
Reporting Tools – Reporting tools are essential in tracking and measuring performance metrics such as impressions, clicks, conversions, and others. Therefore, the retargeting platform must have comprehensive reporting features so that you can easily monitor how well your campaigns are performing over time and adjust accordingly if needed.
Scalability – You'll need to ensure that the retargeting platform can scale with your business. As you grow and add customers, you'll need a pragmatic platform that can handle an increase in traffic and still deliver consistent results.
Customer Support – Having access to helpful customer support is critical when it comes to navigating any new technology or troubleshooting issues with campaigns if they arise. Make sure any retargeting platform you consider offers quick response times and knowledgeable staff who can assist with any problems quickly and effectively.
Ad Format Support – Different retargeting platforms support different ad formats, such as display ads, video ads, and native ads. Choosing a platform that supports the ad formats you want to use in your campaigns is important.
Here's a helpful tutorial for making video ads. In this tutorial, you will learn the following:
What you should consider before starting
Social media marketing with video ads
The 7 essential ingredients for video ads
Step 4: Set Up Tracking
Tracking involves implementing tracking tools and processes that allow you to collect data on the behaviors and actions of your target audience.
These tools can include web analytics platforms, customer relationship management (CRM) systems, and other technologies that enable you to track customer interactions and behavior on your website or other online platforms.
Setting up tracking is important because it allows you to collect data on the effectiveness of your behavioral targeting efforts. By analyzing this data, you can identify which behaviors are most valuable to your business and tailor your targeting efforts to focus on them. You can also use this data to identify areas for improvement and optimize your targeting strategy, allowing you to better reach and engage your target audience.
It's worth noting that when setting up tracking, you must be transparent with your customers and ensure that you are complying with relevant privacy regulations, such as the General Data Protection Regulation (GDPR) in the European Union.
Provide clear and concise information about your collection and use of customer data, and obtain appropriate consent when necessary.
Step 5: Create targeted ads
Creating targeted and compelling ads for behavioral retargeting is an important part of a successful digital marketing strategy. Retargeting is effective due to its personalized approach, which increases engagement with potential customers.
The ads should be visually appealing and relevant to the customer's search and should contain an enticing call to action.
Each ad should be tailored toward different stages in the buyer's journey. This way, the ad can appeal to customers who already recognize the brand and those who don't.
Step 6: Launch your campaign
Once you have set up tracking, created your ads, and identified the platforms on which to run them, you're ready to launch your campaign.
Monitor your campaigns regularly to evaluate their performance and adjust as needed. Track metrics such as:
impressions
clicks
conversions
customer lifetime value (CLV)
average order value (AOV)
and others to determine your campaign's success
Step 7: Analyze and optimize
Analyzing and optimizing the campaign is important because it helps to ensure that the retargeting efforts are effective and achieve the desired results.
To analyze the campaign, you must review the data and metrics related to the retargeting efforts. This can include information such as the number of impressions, clicks, conversions, and overall return on investment (ROI). By reviewing this data, you can determine which aspects of the campaign are performing well and which might need to be improved.
To optimize the campaign, you might need to adjust different elements, such as the targeting criteria, ad copy, and landing pages. This can help improve the campaign's overall performance and increase the chances of achieving the desired results.
Case Studies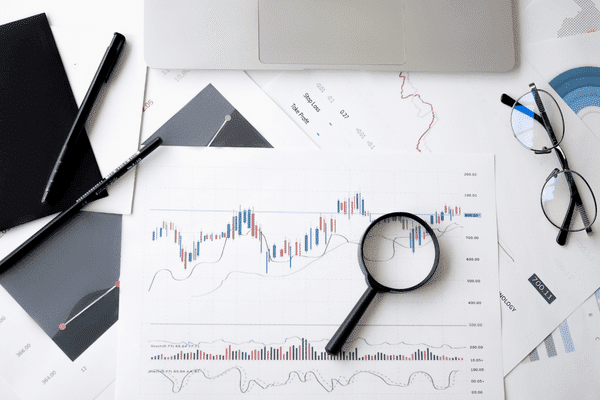 Numerous case studies of successful retargeting campaigns are available online. These case studies can provide helpful insights into effectively implementing and optimizing a behavioral retargeting campaign.
Here are three case studies highlighting how successful companies have leveraged retargeting to increase conversions:
Case Study 1: Lumension achieved an 865% increase in homepage views.
In an effort to cut costs, Lumension decreased its marketing budget by 30%. The company focused on retargeting online ads to realign its strategy and protect its demand gen.
Lumension first targeted trial and evaluation pages, product and solution pages, information pages, and pricing pages. A correlation analysis showed that a strong, dedicated awareness spend helped demand generation.
The team developed a retargeting strategy with five key pillars:
instant nurturing
targeted direct leads
lead retargeting
influencers
behavioral intent lookalikes
Despite cutting its budget by 30% (and subsequently, awareness spend), Lumension leveraged retargeting to increase total advertising impressions (leads) by 81% and increase homepage views by 865%.
Case Study 2: BustedTees and ReTargeter
BustedTees, an online T-shirt company, teamed up with ReTargeter, an online display advertising and retargeting company. They created a campaign that would compel old customers to return.
The goal of the campaign was to encourage customers to make repeat purchases. For the campaign, ReTargeter developed a series of display ads using CRM retargeting.
The campaign results were impressive. Follow-up orders averaged $40 per customer with nearly 200 conversions (ROI = 390%).
Case Study 3: Precision Remarketing and Google Analytics brings Watchfinder a 1,300% ROI
Watchfinder, founded in 2002, is a leading retailer of pre-owned watches in the U.K.
Less than 1% of visitors were completing purchases on their first site visit. So, the company wanted to find a way to reengage and maintain a conversation with these potential customers.
Retargeting with Google Analytics was suggested as a great way to reconnect with users. Twenty highly focused lists were created based on various aspects of user context, such as location, language, and purchase funnel stage.
Watchfinders' remarketing campaign has delivered impressive results thanks to Google Analytics' clear reporting. In six months, it yielded 1,300% ROI; average order value increased by 13%; CPAs decreased by 34%.
Closing Statement
Retargeting is a powerful tool for sales acceleration. By leveraging the insights of successful retargeting campaigns, you can develop an effective strategy that will help increase customer engagement and drive more sales with less effort. If done correctly, behavioral retargeting has the potential to provide high ROI while helping businesses reach their goals quickly and efficiently.
FAQ's
Here are five Frequently Asked Questions about Behavioral Retargeting.
How is Behavioral Retargeting different from other forms of online marketing?
It's a more targeted approach that allows advertisers to reach the right people at the right time.
What kind of data does Behavioral Retargeting use?
Behavioral retargeting uses a variety of data sources, such as cookies, IP addresses, and store visits, to track user behavior across various devices and platforms.
What types of ads can I create for Behavioral Retargeting?
You can create any type of ad you like using behavioral retargeting, from display ads to text-based search engine ads – the choice is up to you!
Is Behavioral Retargeting expensive?
Generally speaking, behavioral retargeting is not considered too expensive – it's usually much cheaper than other forms of digital advertising as it's targeted toward potential leads that have already been interested in your brand or product offering.
Can I target users across multiple devices with Behavioral Retargeting?
Yes, you can. Using cookies placed on web browsers and cross-device tracking technology, you can make sure that the same user sees the same ad campaign no matter what device they browse on.