Content development is both an art and a science. It requires content creators to understand their target audience, know how they consume content, and create content that serves them best.
The content developer must also know when to publish content based on search engine optimization factors and social media trends and how creating content will drive the most engagement for their business.
If you're reading this, you already know the marketing value of an exceptional content development process.
You need a plan.
High-quality content is your sales pitch. It's your billboard, brochure, and portfolio – rolled into one. However, content creation without structure is like a ship without a captain.
Your content's effectiveness is steered by your developmental approach to reaching your audience.
Whether you're a blogger, marketing professional, or social media strategist – you need strong content organized by a content development strategy.
In this blog post, we will walk you through the entire content development process from conception through publishing.
Content Development Meaning
Content development is the strategic planning, organization, and execution behind content creation and distribution.
Think of content "development" as a two-sided coin.
Side one: strategic planning – how and when to distribute organized content—the engineering.
Side two: content creation – writing authoritative and innovative content. The architecture.
First, you develop a plan. Then you develop the writing. To succeed, you must master both disciplines – organization and production.
How do you strike the perfect balance?
Invest as much effort in planning your content development process as you do produce the content—If not more.
Why is Content Development So Important?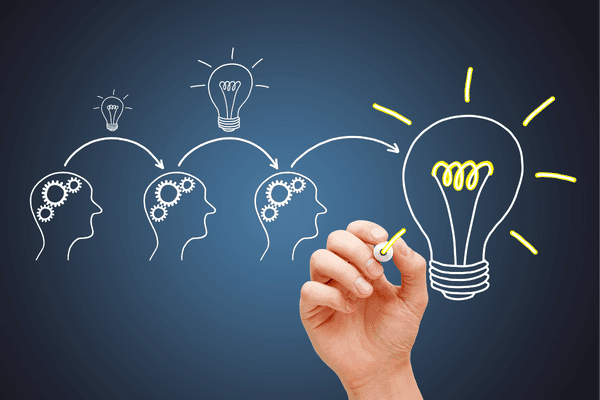 Successful content development requires you to streamline your process. Once your production line is up and running, your organization becomes a well-oiled machine.
Well-structured content development models take the guesswork out of creating top-level content. This lets you focus on delivering superior information and making sales.
Content development also prevents you from missing deadlines. It eliminates procrastination and other distractions that steal time from crafting killer content.
It's the blueprint you unroll to visualize the structure of your goals and the strategies to achieve them.
Designing a Strong Content Development Strategy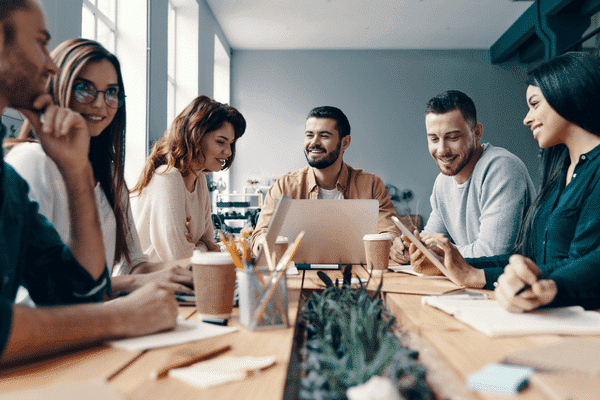 As I said, you need a plan.
However, what does an optimized development plan look like?
It reaches a broader audience through organic publicity rather than paid media.
It tailors your content to different readers.
It helps generate fresh, competitive content—On deadline!
It gets your demand generation funnel active.
It helps to establish trust.
Converts visitors into repeat (paying) customers.
In other words, you need well-written, actionable, and shareable content that educates readers, spreads word-of-mouth, and solidifies your reputation as an authority. These are essential for your brand development.
Quality content proves to customers you're an innovative thought leader. It establishes trust. A professional content development strategy will help you edge out the competition.
Still with me?
Good.
Let's walk through the fundamentals. Then we'll jump on some advanced techniques.
Stages of the Content Development Process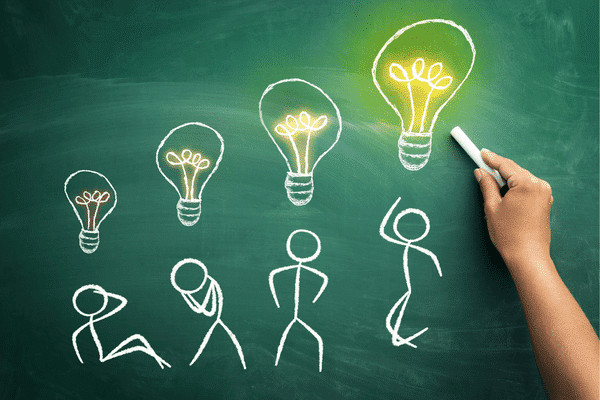 Let's flip on a light and examine that blueprint.
1. Defining your content strategy goals
What value does this content add? (education, problem-solving?)
Who are you making the content for? (experts, professionals, hobbyists?)
Where are you posting it? (blog, website, social media, all of the above?)
When are you rolling out this content? (maintaining a content schedule.)
How will your audience find and interact with this content? (channel and platform strategy.)
What makes your content different from your competition? (uniqueness, innovation.)
2. Learning about your audience
Research the buying habits and behaviors of your customers.
Pay attention to customers' comments and suggestions on social media.
Familiarize yourself with search engines like Google Demographics and Interests.
3. Creating content that fits your calendar
A content calendar is an excellent planning tool that will give your content marketing teams a centralized source to track content progress over multiple platforms.
It's also a great way to quickly visualize the amount and types of content you're putting out this week/month/year. Without a calendar, you risk duplication or, even worse, creating gaps in essential content.
How to control your workflow to pump out content quickly – hitting deadlines while raising your game exponentially?
Set goals, decide how often you'll create content, and what topics you'd like to cover.
Use templates or spreadsheets to list upcoming posts and organize your thoughts.
Map out tasks weekly with due dates, so your content is created on time.
Stay true to your schedule and make necessary adjustments as needed — this will help you stay on track, prioritize tasks effectively, and ensure that blogging deadlines are always met.
4. Systematizing your content development process for efficiency and performance
Design templates for blogs, white papers, infographics, video scripts, charts, and graphs.
Design writer guidelines for you and your team. This ensures consistent branding and quality.
Test out content variations. Modulate tone for different audiences.
Collect data on performance marketing. Which content generates the best results?
5. Studying your competition
Stay relevant by analyzing the top competitors. Borrow their best practices.
Determine what your competitors are lacking. Step in to fill that void.
Solve problems – don't give visitors any reason to bounce into the arms of a competitor.
Become a content genie. Ask your audience for their wish list and start granting.
6. Maintaining a strong social media presence
Use a variety of social media channels.
Post often—but not too often.
Make it easy to share your content.
7. Mastering Search Engine Optimization
Search Engine Optimization gets to the heart of effective digital PR marketing.
You need to bone up on the fundamentals of good SEO writing:
Make sure all your web content is indexed.
Use proper formatting tags (H1, H2, etc.)
Keep individual page URLs short and use dashes to separate words.
Learn to rank for Google. Produce authoritative content, and Google will prioritize your content.
Regularly perform keyword research. That means using tools like SEMrush to find your content's best and most relevant keywords.
Keep up with changing trends. SEO marketing changes all the time. It pays to stay abreast with industry experts.
8. Developing free content for visitors
Educate readers using tangible downloads filled with actionable tips and helpful tools they can use now. Teach them a skill so they feel empowered and grateful.
Why should you provide free content?
Downloads are portable. Visitors can revisit your PDF later if they don't stay on your page.
It establishes you as an expert. Who else could develop such an authoritative white paper?
It expands your network. Downloads are easy to share, spreading word-of-mouth interest.
That makes sense, right? Grateful customers tend to stick around.
What kind of free content should you offer?
| | |
| --- | --- |
| Content | Description |
| Blog articles | Blogs are terrific educational tools for showing your expertise and your brand's writing style. Online content like blogs is easily digestible. |
| Newsletters | Email content has to be entertaining and useful if you want people to read it. Offer them valuable information on your industry and the services you offer. |
| Infographics and memes | Infographics convey many data in a small package. Visuals are great learning tools. Moreover, memes are a fun way to make your content shareable for younger generations. |
| Fun emails with coupons. | This should go without saying, but everyone loves a good discount. |
| Videos | Video content is a great way to show off personality and incorporate humor. |
| Tutorials and courses | Whether video courses or PDF tutorials, customers appreciate educational content proving your expertise. |
| Templates | Depending on your services, there are several template types you can offer customers to help them help themselves. |
| E-books | While e-books require an up-front time investment, they can lay out all the components of your platform, like a site map that indexes your services and expertise. |
But wait—isn't that giving away the farm?
Not at all! Freebies are proven lead magnets that make visitors happy, drawing them closer to buying your products and services.
Not convinced?
Think of it this way:
Teach a woman to fish using your template, and she'll be grateful. However, she's busy, so she asks YOU to fish for her. Then, she'll want you to teach her to hunt bigger games.
Which you're happy to do. For a fee.
9. Learning the ingredients of top-performing content
Content is the feather that tickles your customer's curiosity. It's a pleasant itch they can't help but scratch, and stellar content leads to stellar profits.
You need to capture visitors' attention, so they convert into paying customers.
How?
With a platform that's rich in quality content. Content that speaks to customer needs and demonstrates brand value. The best content stimulates interest, solves problems, and leaves customers wanting more.
It establishes your reputation as an industry expert. Generating consistently top-performing (and high-ranking) website content can seem overwhelming.
It's easier than you think:
Be concise. Stay focused. Eliminate confusing or extraneous ideas.
Be engaging. Win over readers with the fundamentals. Then introduce new insights about related challenges readers haven't considered. Help them overcome those challenges.
Answer your readers' questions. To level up your content game, you must write copy that delivers answers better than competitors. Visitors seek you out based on the implied promise you'll address their needs. Keep that promise.
Quote industry experts. Quotations, statistics, and studies add credibility to the content. Leverage the authority of other experts (as long as they aren't your competitors).
Be adaptable and agile. Tweak your content based on customer interactions and behavior. As David Ogilvy said, "Never stop testing, and your advertising will never stop improving."
Write for your target audience. Knowing your target audience is key to winning them over. While there are universal truths that appeal to most people, you still need to tailor the language, tone, and information to your targeted demographic.
Link to High Domain Authority (DA) Sources: Websites with high domain authorities serve as sources trusted by readers. Moz, the parent company of the Firefox browser, created the DA concept. It uses a 1-100 scale of authority (100 being the best).
Learn to Write for "Scanners." Studies show people don't read online like in print. They scan. They glance. You have mere seconds to win them over. Use short sentences.
Hook them with one-sentence paragraphs.
10. Using storytelling to educate while entertaining
Picture it:
Potential customers Google your services while sipping their morning coffee.
They visit your site. They admire your attractive design scheme—the intuitive layout.
Their minds wander. They glance at other browser tabs. They consider clicking a competitor's link.
Then they spot your "About Us" section and wonder, "What can this company do for me?"
They peruse your team's qualifications. "Impressive!" they think.
Conveniently, they find a significant section of pull quotes from satisfied customer testimonials. "They sound happy," your visitor thinks.
Then they notice your "Free Resources" page. They watch videos and download useful infographics and e-books.
They read your call to action. "This is EXACTLY who I need!" they exclaim – excited to work with you.
You've won them over. Your content convinced them you're the best. They share your content with friends on social media conversations.
For leading content providers, this happens every day. It can happen to you, too.
The best content creators develop content and use compelling storytelling to captivate readers and sell their message—to explain problems and solutions through a relatable narrative. (They also remember to use analogies, humor, and emotion to make their stories memorable.)
So tell a few stories. But don't get lost in the weeds – you're not writing War and Peace. You still have to get to the point.
Summarizing the Content Development Process
1. Strategize Your Content Development Efforts
What content should you produce? How will it help your audience? What are the use cases, and how does this content solve problems for readers/customers/clients? Who is responsible for content development processes (you or a team)?
The best content marketers understand the customer acquisition funnel. They know what interests customers at every stage. With that knowledge, they can produce valuable and relevant content for their target audience.
The content development process begins with a digital content strategy, which can be done in-house or outsourced to a specialist agency.
2. Gather information for Your Content Development Strategy
Collecting as much data about your customers and potential clients before developing a website is crucial. This way, you can focus on what matters: content.
Google Analytics has many features that will help with this process. It is an insightful tool for analyzing online activity along the lines of demographic information or geographic regions.
3. Write Web Content and Plan Your Editorial Calendar
The most important thing to do as a content marketer is not just producing content but rather high-quality, targeted information that will help your customer's business.
Make sure you're filling every available gap with valuable and creative articles or guideposts so they don't have any worries about what topics should be covered next.
4. Optimize Your Content & Publish
The next step will be search engine optimization. Your content is to be published on your website or blog to reach as many people as possible and increase traffic for your business.
You will also want to make sure you are using the right keywords and phrases so that your content is easily found by people conducting relevant online searches.
After your content is live, you'll want to analyze its performance and make the necessary changes. Try different headlines, tweak the introduction or conclusion, and improve the overall readability of your article.
But always keep in mind what matters most: providing valuable information for your customers.
Developing quality content is essential for any business looking to increase organic search traffic.
By strategizing your efforts, gathering information, writing web content, and optimizing and publishing your material, you can create a foolproof plan that will increase website traffic and higher customer conversion rates.
5. Review, Repeat & Start Generating Sales
The content development process is never done. The content development efforts start again once the content is published. Keep your website content marketing efforts continuous.
6. Improve your existing content development process
In the world of content creation, there is no one perfect way. What works for some people might be completely wrong when applied to others with different needs and goals in mind – but this doesn't mean we should give up on our ideas.
You must know your own strengths and weaknesses before trying anything new, so make sure any process improvement comes from somewhere close (like yourself), or else it won't feel authentic enough.
Wrapping Up
Now it's time to use this guide to create a successful content development plan of your own.
Develop a winning content marketing strategy that lays out your calendar, goals, and long-term vision for a successful brand.
Invest your time in creating quality content and then market that content like a pro.
Still not sure where to start?
I've taught you how to fish – but I know you're busy and might not have enough time or confidence to do it yourself. So, if you need extra help – or you're just ready to tackle the bigger game– please contact me directly.
FAQs
Here are frequently asked questions about content development that will help you as you build your strategy.
What is strategic content development?
Strategic content development is the process of creating valuable, relevant, and consistent content for your target audience. The goal of strategic content development is to help you achieve your business objectives by attracting and retaining customers, increasing brand awareness, and generating leads and sales.

To create effective content, you need to understand your target audience inside and out, identify the topics they're interested in, and create content that's relevant to their needs and interests. You also need to make sure your content is high-quality and engaging so that it will keep readers coming back for more.
What are the main steps of content development?
There are a lot of different steps that go into content development, but here are some of the most important ones:
1. Content Ideas Generation
2. Research and Data Collection
3. Outline Creation
4. Draft Writing
5. Editing and Revision
6. Publishing and Promotion via Distribution Channels
What is the role of content development?
The role of content development is to ensure that the customer's needs are met by creating compelling and useful content.

Content development professionals write blog posts, articles, eBooks, web pages, or other digital media to provide information on a wide range of topics, including computer hardware and software; business management; cooking recipes; and travel destinations worldwide. They also work with journalists who produce news reports for radio broadcasts or television programs about current events related to their expertise or interests.
What should you consider when developing your website content?
There are three important things to consider when developing your website content:
1. Who is your audience?
2. What are their interests?
3. What do you want them to do on your website?