Are you struggling to get people through your sales funnel? Or have you managed to get them in, but they're not converting? If you're facing any of these sales funnel challenges, then this post is for you.
Sales funnels are among the most important aspects of any B2B business, yet they are often one of the most neglected. A well-oiled sales funnel can be the difference between a successful business and one that barely makes it.
Several challenges can arise at each stage of the sales funnel. In this post, we'll look at some of the most common ones and how to overcome them.
Let's start with the basics.
The Basics of Sales Funnel
A sales funnel is a tool for tracking the progress of potential customers as they move through the stages. It typically starts with a broad audience and then gradually narrows down to a smaller group of people who are more likely to make a purchase.
By mapping out the journey from initial awareness to final sale, businesses can better understand the needs and motivations of their prospective and existing customers. You can then use this knowledge to create more targeted and effective pipeline marketing campaigns.
Sales funnels also help businesses to identify areas where prospects are dropping off and make necessary changes to improve conversion rates.
This funnel typically has several stages, from the initial contact with the customer to the final purchase. Though the sales funnel may vary from company to company, there are generally four main stages: awareness, interest, decision, and action.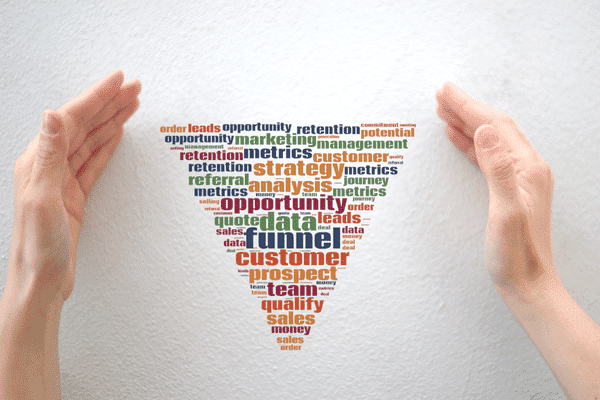 Awareness
In this stage, prospective customers become aware of a problem or need. For example, a customer may become aware that their current software is outdated and no longer supported by the manufacturer.
Interest
Then, the customer begins researching solutions to their problem or need. They may read articles online, compare products, and reach out to friends or family for recommendations.
Decision
After interest, the customer decides which solution is best for them and makes a purchase. They may compare prices, features, and reviews before making a decision.
Action
Here, the customer uses the product or service they purchased. If satisfied, they may continue to use it and even tell others about it. If they are unsatisfied, they may return it or request a refund.
Yes, sales funnels are necessary for most businesses, but it's not without snags and struggles. To create a successful sales funnel, you must identify and overcome the biggest challenges of creating and managing it. So, we've drafted the most common sales funnel challenges to give you a head's up.
The 7 Biggest Sales Funnel Challenges that Businesses Face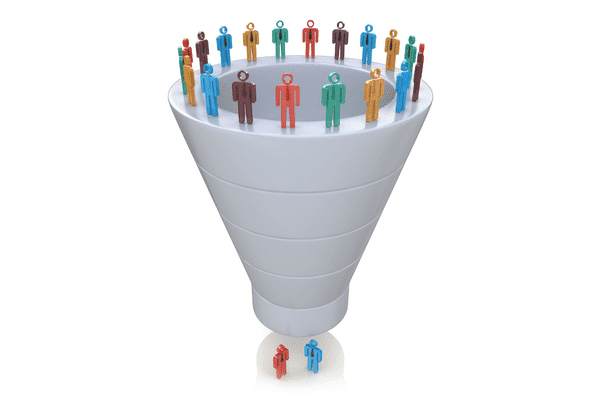 Here are the seven biggest sales funnel challenges:
Lack of a Well-Defined Sales Funnel
If your sales funnel is not well-defined, you will likely miss out on potential customers and revenue. If any sales steps are missing or not well-defined, you could lose a customer at any stage.
For example, if someone becomes aware of your product but has no clear path to learn more about it, they may lose interest and move on to something else. Similarly, if someone is interested in your product, but the checkout process is too complicated, they may get frustrated and leave.
What causes it?
There are many reasons why businesses lack a well-defined sales funnel.
Lack of resources. Without the manpower or time to invest in creating a sales funnel, businesses may take shortcuts or forego it altogether.
Lack of understanding. If decision-makers don't understand how a sales funnel works or its importance, they may not invest the time and resources necessary to create one.
Misalignment of sales and marketing efforts. If these departments are not on the same page, there will be confusion about who is responsible for what steps in the funnel.
Failure to understand what steps are necessary for a successful sale. It can be due to a lack of research or training which can cause a sales team to miss key steps in the funnel.
Lack of the right tools or technology. Doing most processes manually is time-consuming, inefficient, and error-prone.
Not Enough Leads Coming in Through the Top of the Funnel
The "top of the funnel" is the first stage of the marketing funnel, in which potential customers are made aware of a product or service. This stage is important because it sets the tone for the rest of the customer's journey.
Upper funnel content should be educational and informative without being too salesy. The goal is to generate interest and awareness, not to close a sale. Once a potential customer is interested and engaged, you can move them further down the funnel, where they will be more likely to purchase.
If you're not generating enough sales leads, it could be due to any of the following:
Inadequate lead generation efforts. It could include an insufficient marketing budget or poor lead-generation strategies.
Lack of top-of-the-funnel content. If you're not providing potential customers with the information they need to decide, they will not move further down the funnel.
An ineffective website. If your website is not user-friendly or does not contain the right information, potential customers will not stay on your site for long.
Poor SEO. If your website is not optimized for search engines, it will be difficult for potential customers to find you. Poor SEO can also result in a low-quality score, further hurting your lead prospecting efforts.
Inexperience with lead generation tools and techniques. Without the right tools or the know-how to use them effectively, you will not generate as many leads as possible.
Poor Lead Quality and Low Conversion Rates
Lead quality measures how likely a lead is to convert into a paying customer. There are a few different factors that go into determining lead quality, such as:
The amount of money the lead is willing to spend
How close the lead is to making a purchase
Whether or not the lead has been contacted by your sales team before
The level of interest the lead has shown in your product or service
Poor lead quality is among the most common problems faced by businesses today. It can waste valuable time and resources, and it can damage the reputation of the business.
Many factors contribute to poor lead quality, but some of the most common include incorrect contact information, duplicate entries, leads that are not yet ready to buy, and leads that come from unreputable sources.
When a sales lead does not contain the necessary information, it's difficult to qualify the lead as a potential customer. For example, if a sales lead contains only an email address and no other contact information, it is considered poor lead quality.
To be considered high quality, the sales team should be able to contact the lead to further qualify the lead.
Weak Middle-of-the-Funnel Activity that Stalls Momentum
The middle of the funnel (MOFU) is the stage of the marketing funnel in which potential customers actively consider your product or service.
To move potential customers through this stage, you need to provide them with relevant and targeted content to guide them in their purchasing decisions.
Here are some common signs that your middle-of-the-funnel activity isn't up to par.
You're Not Creating Content Tailored for the Middle of the Funnel
If all of your content is geared toward either the top or bottom of the funnel, you're not giving your MOFU anything to latch onto. As a result, the leads get stuck and lose interest.
Your Calls to Action Aren't Strong Enough
Your calls to action should be designed to move prospects further down the funnel. But if they're weak or nonexistent, they won't be doing much to move prospects forward.
You're Not Tracking Your Results
If you're not monitoring your results, it's impossible to know what's working and what isn't.
Lacking a Closed-Loop Reporting System
A closed-loop reporting system tracks the progress of your sales cycle so you can see where your leads come from and how they are converted. The key to a successful closed-loop system is connecting all your data sources to get a complete picture of your funnel.
For example, let's say you're running a lead generation campaign on Facebook. When someone clicks on your ad and fills out a form on your website, they become a lead. However, that's only half of the story—you also need to know whether or not that lead eventually converts into a paying customer.
Without a closed-loop system, it's impossible to know where your leads are coming from, how they're being converted, and what works (and what doesn't).
Funnel Leakage Due to Ineffective Marketing Automation or CRM Systems
Several things can cause funnel leakage, but some of the most common are ineffective lead capture and lack of lead nurturing.
Ineffective lead capture: Ineffective lead capture can happen when a company's website is not designed to collect leads or when they fail to properly promote their website and drive traffic to it.
A poorly designed lead capture form that doesn't work properly or is placed in an inconvenient location on a website can also be ineffective.
Lack of lead nurturing: Once a lead is captured, it's important to nurture that lead until they're ready to buy. However, if a company doesn't have an effective lead nurturing system, the leads will quickly become stale and eventually be lost.
Failing to Retarget Leads that Fall Out of the Funnel
If you're not retargeting your leads that fall out of the funnel, you're effectively leaving money on the table. If a lead has already shown interest in your offer by entering into your funnel, there's a good chance you can persuade them to come back and complete a purchase with a little nudge in the right direction.
Even if a lead doesn't convert immediately, retargeting them will keep your brand top-of-mind so that when they are finally ready to purchase, they'll think of you first.
The 7 Overcoming Strategies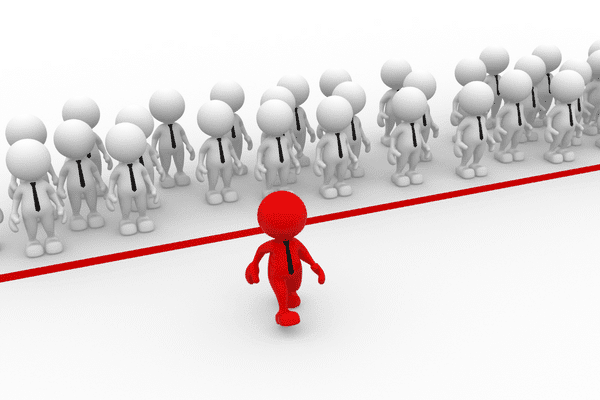 We've just discussed the heaviest challenges, which may feel too much at this point. But it's over. You may take a deep breath and prepare for the crucial part – the seven strategies of overcoming.
Here we go.
1. Define Your Sales Funnel and Align It with Your Business Goals
The first step in creating a sales funnel is identifying your target market. You can do it by conducting market research or using customer segmentation to understand who your ideal customer is. Once you know whom you're selling to, you can start to create content and offer products that appeal to their needs.
It's also important to align your sales funnel with your business goals. To achieve this, you need to understand what you want to achieve at each stage.
For example, if your target is to increase brand awareness, you'll need to focus on top-of-the-funnel activities like creating informative blog posts or hosting webinars.
If you aim to generate leads, you'll need to focus on middle-of-the-funnel activities like generating targeted traffic to your website or providing valuable content that encourages people to sign up for your email list.
And if your objective is sales acceleration, you'll need to focus on bottom-of-the-funnel activities like creating compelling offers or providing exceptional customer service.
The solution is to do extensive research and then create a detailed plan. Once you have a plan, you can start implementing it and testing it to see what works best for your business.
2. Generate More Leads Through Effective Marketing Efforts
So how do you generate more top-of-the-funnel leads?
Here are three tips:
Increase Your Visibility With Paid Advertising
One of the best ways to generate more top-of-the-funnel leads is to increase your visibility. And one of the best ways to do that is with paid advertising.
When you run ads—whether they're on Google, Facebook, or another platform—you're essentially putting your business in front of people who might not otherwise have found you. And while some of these people will already be familiar with your brand, many will not.
These people are most likely to be at the top of the funnel, and by running ads, you're giving yourself a much better chance of generating leads from this group.
Use Attractive Lead Magnets
Another great way to generate more top-of-the-funnel leads is to use lead magnets. A lead magnet is an email list opt-in that offers something valuable in exchange for an email address. It could be a white paper, an eBook, a coupon code, or anything else that would be valuable to your target audience.
The key here is to have a lead magnet attractive enough for people to give you their email address in exchange for it. If it's not, you're not going to get many opt-ins. And as a result, you won't generate many new leads.
Optimize Your Website for SEO
A third way to generate more top-of-the-funnel leads is to optimize your website for search engine optimization (SEO). It essentially means ensuring your site appears as high as possible in search engine results pages (SERPs) for relevant keywords.
3. Increase Lead Quality by Targeting the Right Audience
How to fix poor lead quality and low conversion rates?
Research your target market: This might seem a no-brainer, but it's worth mentioning anyway. If you don't know who your target market is, then it will be very difficult to generate high-quality leads. Spend some time doing market research to identify your ideal customer. Once you know whom you're looking for, finding them will be much easier.
Invest in lead generation software: Lead generation software can help you automate some of the tasks associated with generating leads, such as collecting contact information and sending automated emails. It can free up your time to focus on other aspects of your business. In addition, many lead generation software programs come with built-in tools for assessing lead quality. It can save you time, resources, and energy in the long run.
Train your employees: If you have employees responsible for generating leads, ensure they receive adequate training. There are certain best practices that they should follow to generate high-quality leads. In addition, they should know how to use any lead generation software they have invested in. Providing proper training will help ensure that your employees can do their jobs effectively and efficiently.
4. Improve Your Lead Nurturing Process
Marketing can be a tough process. You don't want to come on too strong and turn them off, but you also want to ensure that you're staying top of mind so your leads think of you when they're ready to buy.
Here are a few tips to help you improve your lead nurturing:
Keep your communications relevant.
Make sure that the content is appropriate to the stage of the buyer's journey that they're in. If they're just starting their research, for example, sending them purchase-related information will be too soon.
Personalize your communications.
In addition to making sure your content is relevant, you also want to make sure it's personalized. Include the lead's name in your emails, and tailor the content to their specific needs and interests.
Timing is everything.
Don't send too many emails, or you'll risk turning off your leads. But don't space out your emails too much either, or they'll forget about you. Strike a balance for your audience and stick to a consistent schedule.
Use a mix of mediums.
Email isn't the only way to reach leads – consider using other channels like social media, direct mail, or even phone calls (if appropriate). Mixing up your communications will help keep things interesting and increase the chances that your message will be seen and remembered.
5. Align Marketing and Sales Teams
It's important to have a good relationship between your marketing and sales teams. After all, they're both working towards the same goal – generating revenue.
Integrating the two teams can improve communication and collaboration, leading to more success in generating and converting leads.
The main reason for this disconnect is a lack of communication and collaboration between the two groups. Marketing focuses on generating leads, while sales on converting those leads into customers.
As we mentioned in the first section, there can be a lot of confusion about who is responsible for what. To improve communication and collaboration between marketing and sales, it's important to start by clearly defining each team's roles and responsibilities.
Then, establish some common goals that both teams can work towards. Finally, create systems and processes that support information sharing between the two groups.
6. Preventing Funnel Leakage
We've covered some of the most common causes of funnel leakage; let's look at how you can prevent it from happening in the first place.
Here are a few tips:
Make sure your website is optimized for lead capture:
As we mentioned above, ineffective lead capture is one of the most common causes of funnel leakage. Website optimization means adding forms, landing pages, and pop-ups so that you can gather leads from your website visitors.
Also, make your forms short and easy to fill out. Otherwise, potential customers will simply move on.
Perform regular audits of your data
Another way to prevent funnel leakage is by performing regular data audits. It will help ensure that all data entered into your system is complete and accurate.
Follow up with new leads promptly :
Once a lead has been captured, it's important to follow up with them ASAP. If you don't, they may forget about you or decide to go with one of your competitors. To prevent this, set up automatic email drips or assign someone to manually follow up with new leads regularly.
Retarget
7. Retarget Leads Out of the Funnel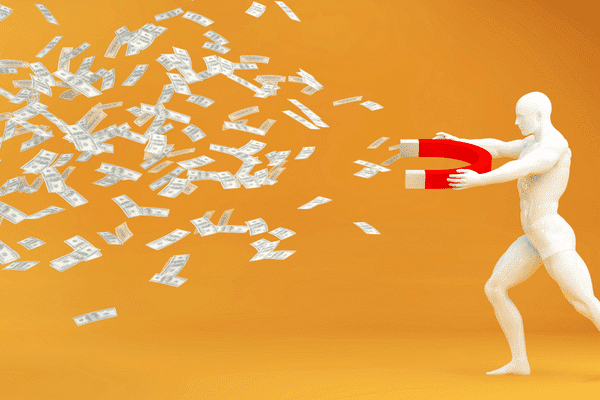 If you're looking for a way to retarget your leads that have fallen out of the sales funnel, there are a few different methods you can use.
One approach is to develop a custom audience on Facebook. You'll need to install the Facebook pixel code on your website to do this. After that, you can create a custom audience by selecting the 'People who visited specific pages but didn't convert' option.
Another option is to use Google AdWords remarketing. It works similarly to Facebook's custom audiences, except it uses cookies instead of the Facebook pixel.
You can also use Twitter's lead generation cards for retargeting leads that have fallen out of the funnel. These cards allow you to collect leads' contact information directly from Twitter. To set up a lead generation card, you must create a Twitter ad and include a call-to-action to fill out the card.
Finally, you can also retarget leads with ads on LinkedIn. LinkedIn offers two ads well-suited for lead generation: Sponsored InMail and Sponsored Content. Sponsored InMail lets you send personalized messages directly to LinkedIn users' inboxes, while Sponsored Content allows you to target users with targeted articles and updates.
Whichever method you choose, ensure your ads are highly relevant to the products or services your leads are interested in. By using targeted and relevant ads, you'll be able to quickly bring leads back into your sales funnel.
Closing Statement:
Sales funnels are one of the most important aspects of any business, yet it can be one of the most challenging to get right. By understanding the challenges businesses face and using the appropriate strategies, you can overcome these hurdles and create a successful sales funnel.
The seven overcoming strategies can help business owners increase sales. Applying these principles will require effort, but achieving success is worth it.
FAQs
Here are other frequently asked questions about sales funnels.
Why do sales funnels fail?
Three most common reasons for sales funnels to fail:
1. the marketer is not targeting the right audience
2. the offer is not attractive enough or relevant to the target audience
3. the lead capture process is too complicated or time-consuming
the follow-up process is not effective, and prospects may never become customers
What is an effective sales funnel?
A good sales funnel will:
1. Generate leads by enticing website visitors to provide their contact information in exchange for a freebie or discount
2. Nurture leads with relevant content and offers that help them learn more about your business and how it can solve their problem.
3. Convert leads into paying customers with well-crafted sales messages and a smooth sales process
Retain customers by providing an excellent post-purchase experience and continuing to deliver value over time