Coming up with a new and innovative concept is necessary for creating inspired and meaningful campaigns. Without thoroughgoing creative concepts in marketing, your efforts will likely fall flat.
Creative thinking is the ability to see things from a different perspective and find ingenious solutions to problems.
The most successful businesses can harness their employees' creativity to create new products, services, and marketing campaigns. Outside-the-box thinkers who can come up with fresh ideas will be the ones who succeed.
This post explores the basics of creativity in business and marketing and provides practical tips on how you can develop creative ideas for your next marketing campaign.
What are Creative Concepts?
A creative concept is an original idea that forms the basis of an advertising campaign. It includes the focal message, tagline, and visual elements. A creative concept helps define the tone and style of an ad campaign. It should be memorable and unique and make a powerful impact.
Creative concepts are not the same as ad campaigns or slogans. Rather, it's a big idea that ties everything together and makes it cohesive.
The concept should be strong enough to carry the campaign across multiple communication channels and touchpoints.
Why is Creative Concept Important in Marketing?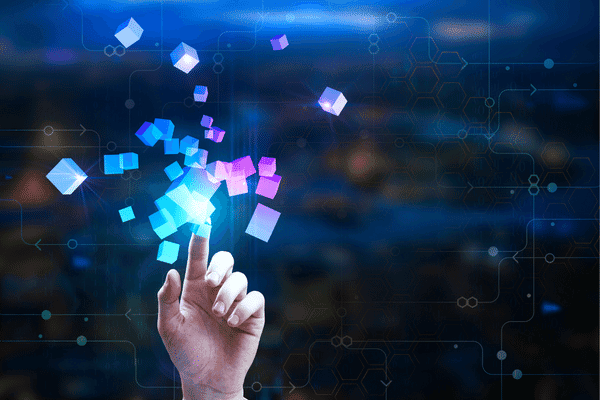 A creative concept is a unifying idea that gives coherence and direction to a communication campaign. It includes the proposition or central insight that will be communicated and the strategy for doing so.
Essentially, it answers the question:
"What are we trying to say, and how are we going to say it?"
It provides a clear purpose and focus, helps to engage and motivate consumers, and makes it easier for the campaign to break through the clutter.
You can leverage it across multiple channels and touchpoints, making it an efficient use of resources. In other words, a creative concept is a foundation on which you build a successful marketing campaign.
How can you build a creative concept step-by-step?
Steps for Creating a Creative Concept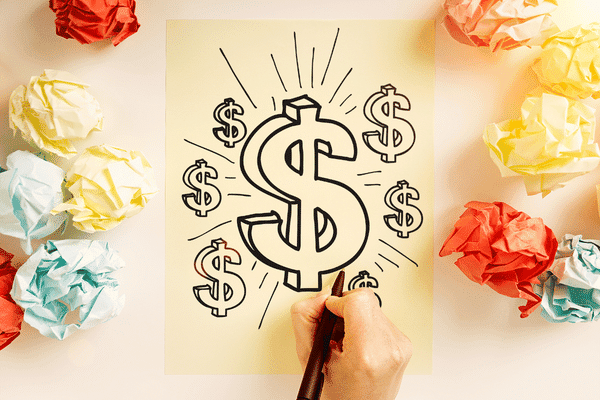 Developing a creative concept and communication strategy can be broken down into six steps: brainstorming, research, outlining, polishing, prototyping, feedback, and finalization.
We'll take a closer look at each of these steps:
1. Brainstorm Ideas
The first step is to brainstorm ideas. You can generate ideas individually or in a group setting. A brainstorming session should be open and collaborative; all wild ideas and unconventional thinking are welcome.
The goal is to spawn as many ideas as possible, even if they initially seem far-fetched. Don't worry about evaluating the concepts at this stage; just let them flow. Setting strict rules or parameters can stifle creativity.
Following your initial list of ideas, it is time to narrow them down by considering feasibility, audience appeal, and potential impact.
At this stage, it's also important to start thinking about executing the concept, whether through an advertising campaign, a social media strategy, or something else entirely.
2. Research Your Concept
Once you have a few potential concepts, it's time to start researching them.
This step is essential for two reasons: first, to make sure your concept is original and not already being used by another brand, and second, to ensure that your idea is feasible and will resonate with your target audience.
To start, take a look at your competition.
What are they doing that's similar to your concept? How can you make your concept unique? Make sure also to consider your target customer's needs and wants. What would they be interested in? Would your concept appeal to their senses?
Consider both primary and secondary sources of information in your research.
Primary sources include surveys, interviews, and focus groups. Secondary sources include books, articles, and websites. Once you have accumulated sufficient information, you can develop your concept further.
Your research should be ongoing throughout the entire process; as your understanding of your target audience grows, so should your concept.
3. Create a Storyboard or Outline
A storyboard is a visual representation of a marketing campaign that includes key images, text, and branding elements. It is a planning tool to help create a cohesive and effective advertising campaign.
You should design it to tell a compelling and attention-grabbing story while also highlighting the features and benefits of the product or service. The storyboard should be flexible enough to be adapted as the campaign evolves.
Creating a storyboard will help you flesh out the details and better understand how you can enact your concept.
When creating your storyboard or outline, think about the following:
What's the central idea?
What are the key communication objectives?
Who is the target audience?
What are the campaign objectives?
What is the call to action?
How will the concept be executed (e.g., through an ad or social media)?
What are the potential risks and challenges?
Your storyboard or outline does not have to be perfect; it's simply a tool to help you organize your thoughts and ensure your concept is on track.
If you're considering producing a marketing video, here's a six-step guide for making its storyboard. In this guide, you'll learn what tools you should use and free storyboard templates.
4. Polish Your Work
Once your concept is well-defined, it's time to start polishing it. Take a close look at your advertising and make it work for you. Here are five tips for doing it.
Keep it Simple
The best advertising is usually the simplest. Don't try to cram too much information into your ad—just focus on one key message that you want to get across. If you can say it in fewer words, even better.
Be Clear
Your ad should be easy to understand at a glance. Use brief, straightforward language that gets straight to the point. Avoid jargon or industry terms that your target audience might not be familiar with.
Be Concise
In addition to being clear, your ad should also be concise. It means saying what you must say without rambling on or including any unnecessary details. Every word in your ad should serve a purpose and contribute to your overall message.
Be Persuasive
Your goal with any ad is to get people to take action, whether buying your product, signing up for your email list, or visiting your website. To do this, you need to make a persuasive case for why they should take that action. Use strong language that urges them to take action now.
Reflect Your Brand Identity
This final tip is important because it ties everything together—your ad should reflect your brand identity so that people can immediately see the connection between the two when they see your ad.
If you're doubtful about how to do this, think about what makes your brand unique and then find a way to incorporate that into your ad.
For example, if you're selling a natural beauty product, you might want to use earthy tones and images in your ad. If you're selling a luxury item, you might want to use luxurious fonts and stunning visuals.
Whatever approach you take, just make sure it's consistent with the rest of your branding.
Your concept should be able to stand independently, but it also needs to be adaptable. As your campaign progresses, you may need to change your concept; be prepared to do so.
5. Create a Prototype
After polishing your advertising concept, you must make the perfect prototype.
Why is prototyping necessary?
It allows you to assess the feasibility of the concept. Will it work in the real world?
It helps you to refine the concept. What works and what doesn't?
It allows you to test the concept with potential customers. Does it resonate with them? Does it make them want to buy what you're selling?
Prototyping is an essential step in the process of bringing a new advertising idea to life. Without it, you risk wasting time and money on a concept that may never see the light of day.
Your prototype could be a physical model, an interactive demo, or a high-fidelity mock-up. With your creative brief and concept board, you should have all the information you need to start creating your prototype.
You can use prototypes to test pricing models and marketing strategies. They can also help you to get feedback on everything from the overall design to specific details such as packaging and labeling.
6. Get Feedback and Make Adjustments
This step is necessary to gauge whether or not your concept resonates with the people you're trying to reach. You can get feedback from a survey, focus group discussion, or an interview.
When getting feedback, pay close attention to both positive and negative comments. Your concept is on the right track if most people respond positively to your concept.
However, if there is a lot of negative feedback, don't be afraid to change your concept. It's better to make adjustments now than to wait until your campaign is in full swing. Doing this can avoid heading down the wrong path and wasting time and resources.
7. Finalize Your Concept
You've reached the point where you bring your concept to life. It's where you'll start to see your hard work come together. The final step is to take all of the elements of your concept and put them into a format you can implement.
Now is also the stage where you finalize your budget and timeline. Make sure to allow for some flexibility in both. In any creative endeavor, there is the potential for unexpected delays or changes.
And that's it! You've now developed a creative concept for marketing. All that's left to do is put it into action and see the results.
Conclusion
The creative concept development process is a vital element of any marketing strategy. It generates new and interesting ideas that will grab people's attention and interest them in your product or service.
Hopefully, the approach and tips outlined in this post will help you the next time you need to develop a great concept and execute it flawlessly.
FAQs
Here are other questions about developing creative concepts in marketing that we have not covered in the article.
What are creative strategies?
Creative strategies are ways to achieve your goals that are different from the norm. They can be as simple as coming up with new ideas for marketing campaigns or changing the way you do business operations.

One of the most important things about using a creative process is to be flexible and change course quickly if something isn't working. It can be difficult for some people, but it's essential if you want to be successful with your unique approach.

Another critical aspect of using creative strategies is that you need to have a good idea of what your goals are. You will never get to your destination if you don't know where you're going. So make sure you have a solid plan before starting the path of creativity.
What are examples of creative marketing?
Coca-Cola's "Share a Coke" campaign is an excellent example of creative marketing. This campaign printed popular names on Coca-Cola cans and bottles so that people could share a Coke with their friends and loved ones. It was a clever idea that built on the emotional power of sharing and intimacy.

Another example is KFC's ad campaign in the U.K., which featured a picture of Colonel Sanders with the slogan "bucket head." The ad was controversial because it was seen as racist, but it got much attention and created a buzz online.
How to Integrate a Creative Concept into Your Marketing Strategy?
Now that you've completed your creative concept, how will you incorporate it into your advertising campaigns?
1. Have a Clear Goal in Mind
2. Be True to Your Brand
3. Think Outside the Box
4. Test and Measure
5. Be Consistent