Do you want to write better? It is on you to brush up on your content writing skills.
Content writing is one of the most valuable communication skills in today's digital world. And though some argue that writers are "born," recent studies suggest that skills are 30% genetics and 70% learned. So, yes, writers are "made."
But writing content isn't easy. It takes time and practice to get good at it.
That's why we created this blog post – to help you improve your writing skills and become the writer you've always looked up to.
We'll show you how to craft headlines that capture attention, create exciting content that engages readers, and develop a style that makes your writing unique and memorable.
Let's get to it.
What is Content Writing, and Why Is It Important?
If you've read a blog post, article, or even an email newsletter, you've encountered content writing. But what is it, exactly?
Content writing is the process of creating informative, engaging, and compelling content for a specific audience. It's one of the most critical components of inbound marketing, which is a content strategy that focuses on drawing the target audience to your business through helpful and relevant content.
So why is content writing so important?
For one thing, it helps you build trust with your audience. If you're consistently publishing high-quality content relevant to their needs, they'll begin to see you as a trusted source of information.
It is vital if you're selling products or services. If your audience trusts you, they will likely do business with you.
Expectedly, Good content can help you attract new customers and grow your business. Search engines like Google love fresh, original content, so if you're regularly publishing great stuff, you're more likely to appear in search results.
And, of course, the more people see your content, the more potential customers you have.
Basic Content Writing Skills Great Writers Possess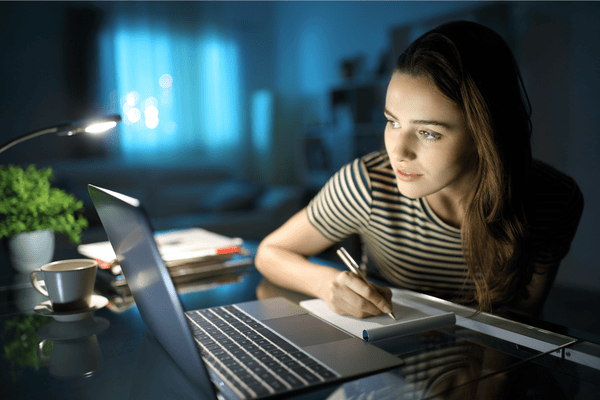 Here are five essential qualities that outstanding content writers possess:
Online and Offline Research Skills
As a content writer, research is one of the most important skills you can possess. Excellent content writers are excellent researchers who find reliable sources of information and gather data quickly and efficiently.
It requires both online and offline research skills. They know how to use different research tools, such as search engines, databases, libraries, and other learning hubs, to find all the necessary information.
Excellent content writers are also skilled at evaluating sources to ensure they are verifiable and accurate. It is required to produce high-quality content that will engage and inform readers.
A Knack for Storytelling.
There's no question that excellent content writers are excellent storytellers. They have to be.
What is a great storyteller?
It's someone who can take complex topics and make them relatable and interesting to a wide range of readers.
It's someone who knows how to structure a compelling story and turn even the dullest concepts into fascinating narratives. They have a knack for finding the perfect words to describe even the most mundane experiences.
Great storytellers also have an innate understanding of human psychology, which allows them to tap into their readers' emotions and keep them hooked from beginning to end.
Here's a video that explores why "showing" appeals to audiences on an emotional level. You'll find six strategies you can employ to produce stronger writing:
Use evidence to support your claims.
Replace the abstract with the concrete.
Substitute vague descriptions with specific sensory details.
Avoid relying too much on body language.
Show emotion through dialogue.
Filter observations through the narrative voice.
SEO
In today's digital PR age, content writing and SEO skills go hand-in-hand. A content writer without SEO skills is like a fish out of water—sure, they may be able to write well, but they won't be able to get their work seen by many people.
What does search engine optimization do to your digital content?
One of the most important things that SEO does is help improve your website's ranking on search engines like Google. You may have the best website and product or service in the world, but if your website is buried on page 20 of the search results, no one will find it.
SEO can also help increase the amount of traffic your site receives. The more traffic your site receives, the greater your chance of generating leads and making sales.
Organic traffic—traffic that comes to your site as a result of your SEO efforts—is generally more valuable than traffic from paid ads.
It's because organic traffic consists of people who are specifically interested in your offer. In contrast, paid traffic consists of people who may or may not be interested in what you have to offer. As a result, organic traffic generally leads to more conversions (sales) than paid traffic.
Value for Clarity and Conciseness
Conciseness is a valuable commodity in this age of information overload.
The ability to distill complex ideas into simple language is a highly sought-after skill in the content writing world. A good content writer can take a complicated subject and make it digestible for the layperson.
An Eye for Detail
Crafting an excellent piece of writing requires more than just stringing a few words together. Attention to detail is important in all aspects of power writing, from choosing the right word or phrase to conveying the correct tone and message.
Another important skill is the ability to notice and correct errors. Whether it's a typo, factual inaccuracies, or an awkward sentence, readers will quickly lose faith in a writer who can't spot their own mistakes.
If you want to write compelling, engaging, and interesting pieces that will capture the attention of readers, start honing these skills. How do you do that? Check out the ten practicable tips below.
10 Content Writing Tips to Improve Your Skills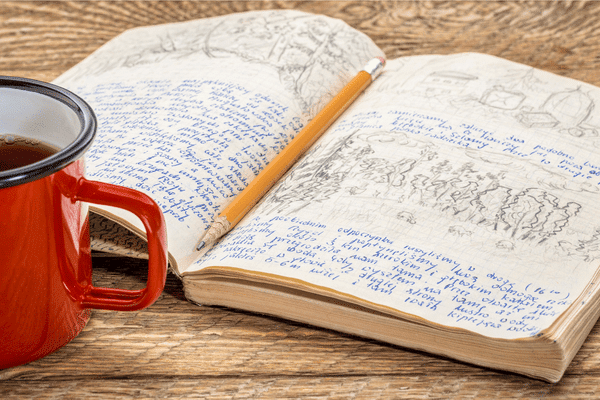 There's no substitute for hard work. You may be a gifted technical writer, but if you don't put in the necessary effort to harness that gift, it won't do you any good.
The only way to improve your content writing skills is to practice, practice, practice.
Here are a few things you can do to improve your content marketing writing skills and make the content-writing process easier.
Tip 1: Read widely and often.
Reading widely is a great way for writers to expand their creative repertoire and sharpen the quality of their work.
By taking in new ideas from different sources, it can enhance your understanding of various topics and inspire you with creativity.
Examining the work of peers can help writers steer away from common mistakes, identify effective language combinations, create captivating content that keeps readers engaged and gain flexibility regarding opinions outside their comfort zone, leading to greater creativity and perspective.
Tip 2: Write every day.
The regularity of daily writing allows writers to maintain a consistent flow of ideas—both creative ones developed over time and inspired by spurts of inspiration at the moment—which is important for any writer looking to produce high-quality work consistently.
Writing every day gives authors structure within which they can create content reliably without running out of ideas too quickly. It helps avoid getting burnt out from working too intensely on one project suddenly with no warning.
It also affords more opportunities to be productive while being flexible enough that you don't have to worry about scheduling every single second devoted to writing-related activities.
This means that when inspiration strikes unexpectedly at 3 am, you can take advantage of it instead of feeling like you're missing out because you "haven't set aside enough time today."
Tip 3: Edit ruthlessly.
Learning to edit your own writing is a skill that all authors need.
Understandably, this is challenging when you feel like you've just poured your heart and soul into it. But the reward for mastering it may surprise you. A fair review of what has been written gives clarity on how best to improve or present content, resulting in powerful pieces with impactful stories told.
Here are five tips for doing it.
Before diving into any editing session, have a plan and clear objectives about what areas need improvement or changes.
That way, each sentence gets evaluated individually instead of making wholesale alterations later on after reading through everything again. Otherwise, these corrections may not be as effective due to a lack of focus or attentional fatigue setting in by then.
Start With Big Picture Edits First
When going over large chunks at once, start big picture edits such as word choice (including tone), flow/logic between sentences and paragraphs, redundancy, and repetition within text blocks, if any.
Doing so saves time since minor sentence/paragraph level corrections will be done after this point anyway once major points get checked off the list one by one. Also, consider how different voices come across depending upon the reader's perspective while doing this step too, so they don't get confused during their journey reading along.
Read Aloud For Flow and Clarity
Reading aloud helps catch errors quicker because vocalizing words often reveal cracked phrasing or misused vocabulary that didn't stand out before during silent reads.
Moreover, hearing oneself enunciate each syllable gives better recognition of areas needing either further expansion or condensing, thus creating smoother transitions throughout the entire piece too.
Take Breaks To Improve Focus
It can be hard to focus on multiple rewrites when dealing with larger documents.
Remember to take breaks every couple of hours when editing long texts. This ensures full concentration levels remain high, with the mind being able to refresh its racing thoughts accordingly (and occasionally check up on other related content online).
Keep Track Of Changes Made
Always document changes made before moving on to the next section.
It not only keeps track of progress made but also serves as a reminder of why certain edits were necessary. Or else, they could easily forget otherwise without leaving behind physical evidence later (especially in helpful cases where one needs to justify a decision).
Tip 4: Get feedback from others.
Constructive criticism can be painful, but it's essential for improving your writing skills.
Getting feedback from others ensures that what you write isn't just about what sounds good at face value. Rather, it's something tailored specifically toward an audience who may have certain expectations or preferences when it comes to content.
This is something that is best identified through interacting with them directly rather than insularly creating content without input from outside sources.
As professionals in this field, writers must strive to consistently produce top-notch work while meeting industry standards, not just for themselves but for those who rely on them—and feedback plays an integral role in helping meet these goals.
Tip 5: Take content writing courses.
Continuing education has many benefits.
Content writing courses provide even experienced writers with up-to-date insights on trends in the industry, tips for honing existing talents, and strategies used by successful writers.
They can gain exposure to new topics, develop better research techniques, and stay abreast of current best practices. These courses also teach how to optimize their workflow processes with different tools.
Another immensely beneficial part of taking a good course is the opportunity to connect with other students, creating an enriching network for exchanging ideas and useful feedback. Mistakes can be learned from to progress effectively.
Thus, continual learning is crucial for any writer, regardless of experience.
Tip 6: Find a writing group.
Writing groups are an invaluable asset for writers, offering motivation and organization to help you reach your writing goals.
Not only do they give feedback on projects, but joining a group can open new doors by networking with potential clients or editors who could provide inspiring opportunities.
Ultimately, the key benefit of becoming part of a writer's circle is the growth it encourages – both in terms of creativity and career progress.
Tip 7: Attend workshops and conferences.
If you can, try to attend workshops and conferences related to writing. These events can be expensive, but they're often worth the investment.
Here are a few tips for sifting through all the options out there so you can find the right one for you:
ask your network
look online
utilize social media
read widely-respected publications
Tip 8: Keep a journal.
As a content writer, keeping an active journal can help you maximize your potential by enabling greater focus and clarity when tackling creative challenges.
It also helps to gain insight into why certain pieces get more engagement than others so that effective strategies from successful projects can be applied elsewhere.
Written records are indispensable for reviewing old work with fresh perspectives as well, allowing you to make necessary improvements if needed!
Tip 9: Be patient.
Remember that good writing entails time and serious practice. Don't be disheartened if your first efforts are not perfect. With time and patience, you will develop the skills you need to become a great writer.
Tip 10: Have fun.
Writing should be enjoyable. If you're not having fun, it will show in your work. Find ways to make the content creation process enjoyable, and the results reflect that.
The next thing you must master is the elements.
Important Elements of Content Writing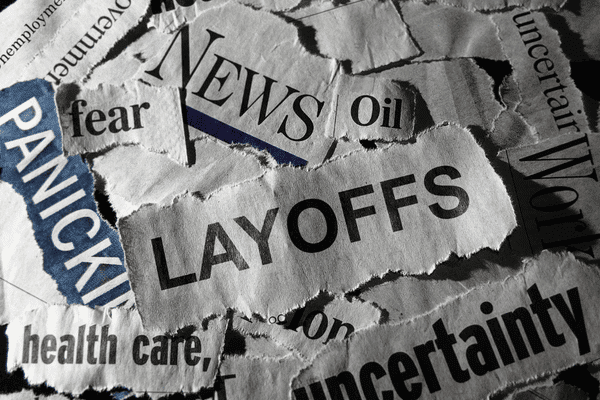 Writing is an essential part of content marketing. Its goal is to engage your audience and move them to take action.
However, before doing that, you must understand what elements make up a great piece.
Here they are:
Headline
The headline is the first and most important element of your piece. It's what will capture attention and make people want to read more. A great headline should be clear, concise, and 100% relevant to the topic at hand.
How to Write Headlines that Capture Attention
David Ogilvy revolutionized advertising, and one of his insights was that the headline is more important than you think. Research shows it can command five times as much attention compared to the rest of your copy.
Your headline costs you 80 cents out of your dollar. Don't blame the editor if the headline isn't very good; he didn't write it. Don't blame the reader, either; he doesn't want to read it.
Realize that no matter how great your product is, it will lose sales because of a poor headline.
A weak headline can kill a strong product. A strong headline can sell a weak product. The purpose of a headline is to sell, not to inform.
The only exception is in technical writing or scientific journals, where the headlines are often written after the article is finished and are designed solely to summarize its contents. But even in this case, if the headlines are effective—if they capture the imagination—they will sell more copies of the journal.
The basic principles for writing effective headlines are essentially the same whether you are writing for Madison Avenue, a small-town newspaper, or a direct mail package.
The following are some tips for writing headlines that will grab attention:
Use strong, active verbs (Examples: accelerate your business growth; harness the power of data; optimize for success; generate more leads; reduce your carbon footprint; improve customer loyalty)
Make sure your headline is relevant to the product.
Use specific numbers and statistics whenever possible.
Use keyword phrases that readers are likely to search for.
Use incentive phrases to encourage people to read more.
Keep it short and to the point.
Make sure the headlines are consistent with the body copy.
Test different headlines to see which ones are most effective.
Lead
A lead, also known as a hook or an opener, is the first sentence or two of an article. The lead's purpose is to capture the reader's attention and give them a brief overview of the article. An effective lead uses incentive phrasing and strong keywords to stimulate the reader to keep reading.
The Lead's Purpose
The lead serves two main purposes: to captivate the reader's attention and to give them a general idea of what the written content is about. In order for a lead to be effective, it must do both of these things well.
There are a lot of elements that go into writing a good lead.
First, you need to consider who your audience is and what would pique their interest. Once you know that, you can start brainstorming possible leads. It can be helpful to look at other articles in your field to get an idea of what has worked well in the past.
Once you have a few ideas, you can start writing. The best leads are usually short, no more than two sentences long. They make use of strong keywords and incentive phrases like "you won't believe what happened next" or "this one simple change could save your life."
Whatever you do, make sure your lead is interesting enough to make the reader want to find out more.
Body
The challenge is not only in coming up with ideas for web content but also in writing an engaging body to glue everything together. After all, it is the content of the blog post itself that will ultimately determine whether or not readers stick around until the end.
Start with a strong opening sentence.
This is your chance to make a good first impression and pique your reader's interest from the get-go. Avoid starting your sentence with a clichéd opening such as "It was a dark and stormy night" or "John Doe was a man like any other."
Instead, try to be creative and thought-provoking with your opening line. For example, you could start with a surprising stat or quote, pose a rhetorical question, or tell a short anecdote.
Use short sentences and paragraphs.
No one likes reading huge chunks of text, so make sure to break up your paragraphs into shorter ones (3-4 sentences each) for easy readability. Not only will this make your blog post look less intimidating, but it will also make it more likely that readers will actually stay until the end.
Remember to vary your sentence length as well – don't make every sentence the same length, as this can get boring quickly.
Use active voice.
Passive voice tends to be much weaker and less effective than active voice, so try to use active voice as much as possible in your blog post. Active voice creates sentences that are clear, direct, and easy to read, while passive voice often sounds harsh, indirect, and complicated. For example:
Active voice: The seamstress fixed the prom dress.
Passive voice: The prom dress was fixed by the seamstress.
Use concrete images and examples.
To drive your point home, support your arguments with concrete images and examples whenever possible. This will help readers visualize what you're talking about and better understand your argument as a whole.
If you're having trouble coming up with examples on your own, try conducting a quick Google search – chances are you'll find what you're looking for in no time at all.
Use strong verbs throughout.
In order to add power and punch to your writing, use strong verbs throughout instead of weak or bland ones. Whenever possible, try to use verbs that convey an emotion or create a mental image in the reader's mind, such as "race," "explode," or "slam."
These types of words can help bring your writing to life and make it more engaging for readers. Just be careful not to overdo it – too many powerful verbs in close succession can come across as melodramatic or corny.
End with a bang!
Just as important as starting strong is ending strong as well – it would be great if readers remembered your blog post long after they've finished reading it. It's even greater if they respond to your CTA.
Try ending with a cliffhanger that leaves readers wanting more, posing a thought-provoking question pertaining to the topic of your post, or simply summarizing the main points of your argument in a concise way.
Make sure not to end on a flat note – this will only serve to leave readers feeling disappointed and unimpressed overall – the complete opposite of what you're going for.
There you have it, the simple tips and tricks that aim to hook your readers from beginning to end. But there's yet another insider tip we want to let you on.
How to Develop a Style That Makes Your Writing Unique and Memorable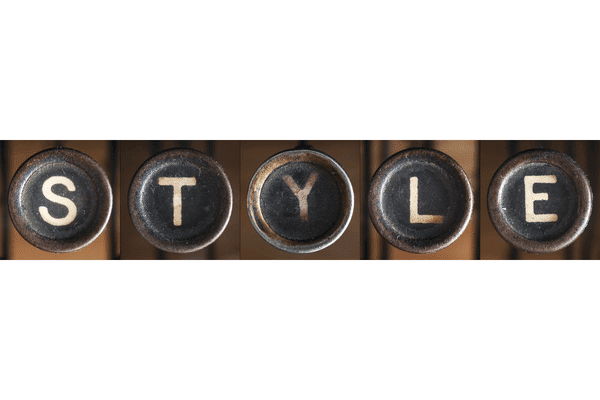 How can you develop a style that makes your writing unique and memorable?
One way to find your voice as a writer is to read broadly and imitate the styles of the writers you admire. You will gradually develop your distinct style by imitating the cadence and vocabulary of your favorite authors.
Another helpful technique is to keep a journal where you record your thoughts and observations of the world around you. Over time, this record will provide valuable insights into your style.
Finally, don't hesitate to experiment with different methods of expression. The more you write, the better you will become at finding ways to communicate your ideas in a way that is uniquely yours.
You must also consider the important components of a good piece of content.
It needs to have a clear and interesting topic.
It needs to be well-researched and well-written.
It needs to be relevant to the audience.
It needs to be properly promoted to reach the audience.
A piece of content missing any of these components is likely to be unsuccessful.
Conclusion
Excellent and creative writing may be a natural talent, but it's definitely a skill that can be learned. And just like any other skill, it takes dedication to master. Developing your style as a writer is important if you want to be remembered and make an impact.
So, as you develop your content management system, don't be afraid to try new things and let your writing shine through.
FAQs
Here are other questions about Content Writing Skills that we have not discussed in the article.
What is a content writer?
A content writer writes articles, blog posts, or other pieces of content for websites. Content writers are generally interested in writing but may also specialize in a specific area, such as business writing or technical writing.

Content writers typically create original content that is not plagiarized or reused from other sources. They may also be responsible for researching and interviewing sources for their articles. In some cases, content writers may also be responsible for editi8ng and proofreading the work of others before it is published on a website.

Content writers usually work with editorial guidelines their employers or clients set. These guidelines dictate the tone and style of the writing and the topics they should cover.
What are the different types of content writing?
There are many different types of content writing, including:

-Blog posts
-Articles
-Web page content
-Social media posts
-Product descriptions
-Sales letters
-Press releases

Each of these types of writing requires its own set of skills. For example, a blog post might require a solid understanding of search engine optimization and strong research skills, while an article might require more formal language and a different structure.
How do I become a professional content writer?
Anyone can become a content writer with a flair for the written word and strong research skills. However, having a background in communications, marketing, or journalism is helpful.
Many online courses and programs can teach you the skills you need to be a successful content writer.
How much do content writers make?
Content writers typically make between $50-$100 per hour, depending on their experience and content type. Experienced content writers can make up to $200 per hour.