What constitutes an effective B2B sales strategy? Yes, that's a great question and one you must have an answer to.
As technology rapidly advances, so do the tactics and strategies needed for successful sales in a B2B context. Every business is unique, with its products, services, target market, and objectives. Depending on the company, what works for one might not work for another.
However, there are certain elements that all effective B2B sales velocity strategies share.
To help you out, we've compiled a guide of proven best practices for B2B sales development success.
Let us first understand the nature of B2B selling, the character traits of modern buyers, and how the entire B2B sales process flows.
The Nature of B2B Sales
Business-to-business (B2B) sales refer to the process and relationship between companies where goods and services are exchanged profitably. It may be small companies buying office supplies or large corporations negotiating multi-million dollar deals for IT services.
B2B selling is not the same as retail selling or business-to-consumer sales. When you sell to businesses, you're not just selling a product or service—you're selling a long term solution to a problem. You help your potential customers improve their business operations.
They want to know how your offering can make their lives easier, their work more efficient, and their bottom line stronger.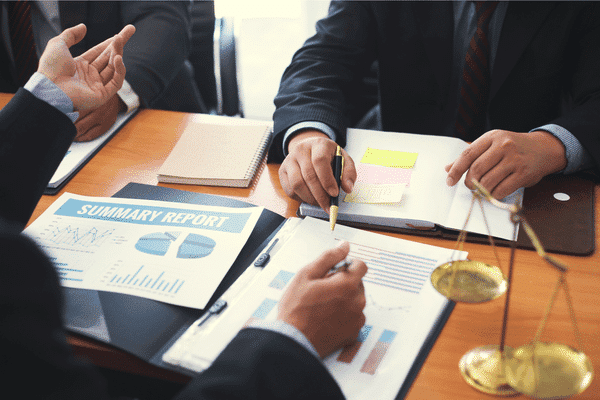 Although all buyers seek a good deal, in B2B deals, price is often not the only consideration.
The relationship between the client and supplier is paramount when deciding who gets the contract.
Companies must thus create strong relationships with potential clients to demonstrate their value through trustworthiness and dependability—skills that take time and energy to establish.
That said, building a successful long-term relationship means continuously nurturing existing relationships by expanding product offerings or providing additional support services such as financing options or training courses.
Companies that consistently invest in customer relations will be rewarded with loyal customers as well as referrals to other prospective clients.
Within this context, many sales professionals turn towards strategies like lead generation marketing and data mining technology to quickly identify promising prospects from huge databases of potential customers.
The nature of B2B sales can be challenging and complex, but once you understand its unique dynamics, you can tailor a successful sales strategy that works for your business.
And that strategy would start by understanding the evolving nature of the target market.
The Characteristics of Modern Buyers
A better understanding of modern buyer trends can help businesses adapt their strategies to meet the needs of their target customers and keep systems up-to-date.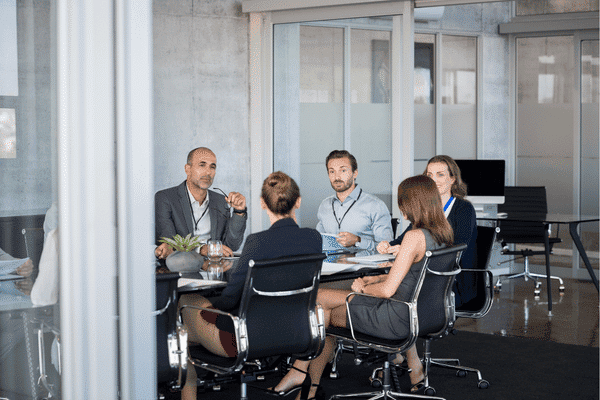 Highly-informed
B2B buyers are incredibly well-equipped with the resources and data to make informed decisions. They leverage digital tools as part of their purchasing process. They know what they want and are very clear about it.
From reading product reviews, comparing prices, and checking brand reputations, buyers conduct thorough research to get the best deal for their businesses.
Sellers must keep up with this level of expertise. Their product information should be accurate, up-to-date, and easily accessible. They must also be prepared to provide customized answers to complex questions while demonstrating the value of their offerings against the competitors.
Price Sensitive
Price is still a major consideration in B2B sales. Business buyers are very budget-conscious as they want the best value for their money.
To do this, they must evaluate the total cost of ownership of a product or service. TCO includes not only the initial purchase price but also operational costs such as installation and maintenance fees and any recurring fees for licensing or subscription services.
Many B2B customers are also habituated to using their purchasing power to negotiate lower prices from suppliers. They achieve this through volume discounts and bulk ordering, early payment discounts, and promotions like free shipping.
Many companies set up long-term agreements with suppliers to ensure that they get the highest possible value for their money over the life of the contract.
These long-term agreements often involve multi-year contracts that include discounted rates and other incentives, such as guaranteed minimum orders or exclusive distribution deals in certain geographic regions.
All of these tactics put pressure on B2B sellers to keep their prices competitive while simultaneously providing excellent service and high-quality products and services.
They Value Experience
SPEED MATTERS
Modern-day buying processes rely heavily on technology and automation, allowing decisions to be made quickly without compromising due diligence or quality control standards. As noted by Adobe Digital Insights' State Of Digital Business 2019 report, over 70% of decision-makers expect 24-hour access to information when researching potential business partners – expectations of fast responses have become commonplace even outside C Suite level executives.
PERSONALIZED EXPERIENCE COUNTS
Nowadays, customers are looking closely at how companies interact with them rather than just transactional favoritism such as discounts or gifts. There needs to be a personalized touch if you want true customer loyalty.
According to stats from Microsoft's Data-Driven Personalization Report 2018, 52% say personalized offers would incentivize them further when dealing with businesses. This shows why tailoring experiences based on individual data points makes good business sense.
Brand Conscious.
B2B buyers are highly conscious of the brands they purchase. This is not only because the choice of a brand can signify quality and value but also because it is indicative of the business's relationship with that particular manufacturer.
For many companies, the chosen brand is reflective of their own professionalism and credibility within their industry.
B2B buyers are also keenly aware of how much trust needs to be placed in them when selecting suppliers for long-term projects or collaborations. They need reassurance that any problems that may arise in the future will be addressed promptly.
To build this trustworthiness, suppliers should address customer concerns promptly while ensuring clear communication is maintained throughout each transaction.
They should strive to provide relevant evidence showing customers why they should choose them over competing manufacturers. This could include references from industry leaders who have collaborated with them before or awards won for excellent performance in the sector.
After recognizing our heroes, let's look around the world where their adventure will unfold: the sales process.
Understanding the B2B Sales Process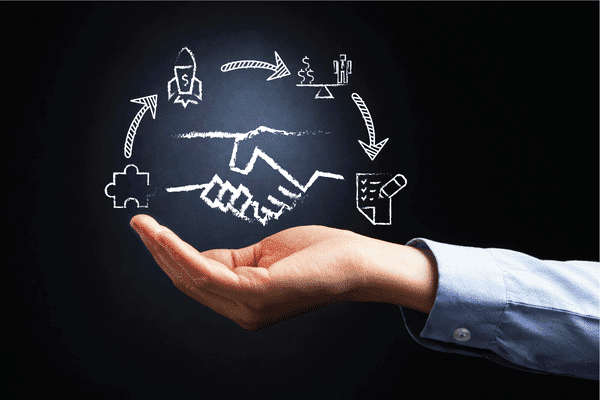 The basic steps of the B2B sales process are: prospecting, appointment setting, needs assessment, proposal/presentation, negotiation, and close.
Prospecting
In the business-to-business (B2B) sales process, prospecting is the process of identifying and qualifying potential customers. It is the first step in the sales cycle, and salespeople need to clearly understand how to identify and qualify potential customers before moving on to the next stage of the sales process.
Businesses can use several methods for prospecting, and the most effective approach will vary depending on the products or services sold and the target market. Some standard prospecting methods include online research, trade shows, networking events, and cold calling.
Once a potential customer has been identified, the next step is to qualify them as a prospect. It involves determining whether or not they need the products or services offered and whether they have the budget and authority to make a purchase.
Appointment Setting
After a potential customer has been identified and qualified as a prospect, the next step is to set an appointment. The purpose of this meeting is to get the prospect's attention and establish rapport.
The best way to set appointments is by leveraging technology. Using a CRM or an appointment setting software, you can automate much of the tedious work that goes into making appointments—for example, sending reminders and follow-ups and scheduling meetings with prospects.
During the meeting, the salesperson should focus on building relationships and understanding the prospect's needs. Keep in mind that the goal at this stage is not to make a sale but to establish trust and credibility with the prospect.
Needs Assessment
Needs assessment is a critical part of the b2b sales process. As you learn how potential clients feel about their pain points, you can tailor your sales deck to their specific requirements and identify any possible objections your clients may have.
These are the steps you should follow.
Research your potential client's business to understand their industry and sector.
Speak to your contact within the company to get an overview of their current situation.
Create a list of questions that you will use to assess the specific needs of your potential client.
Proposal/Presentation
At this point, you'll lay out your solution to the buyer's problem and explain why your product or service is the best fit.
A proposal or presentation is a formal document that outlines an offer, product, or service. It can be either solicited or unsolicited. Usually, solicited proposals are sent in response to a request for proposal (RFP), while unsolicited proposals are sent without being requested.
Proposals mostly include an executive summary, an overview of the company or organization making the offer, a semi-detailed description of the proposed product or service, pricing information, and terms and conditions.
Presentations are usually in-person and include visuals such as slideshows or videos. They may also be delivered electronically, through email or social media.
Negotiation
Once the proposal or presentation has been made, it's time to negotiate. In a negotiation, both parties try to reach an agreement on the terms of the sale. The goal is to come to a win-win agreement that is mutually beneficial for both parties.
Keep these things in mind when negotiating:
Be direct about what you want and what you're willing to give up.
Listen to what the other party wants and try to find common ground.
Do not be afraid to end the negotiation if you can't reach an agreement.
Closing the Sale
The end goal is to close the sale. The buyer agrees to purchase the product or service, and a contract is signed.
To close a sale, you need to:
Get commitment from the buyer.
Ask for the order.
Handle any objections that the buyer may have.
Follow up with the buyer to ensure they're satisfied with the product or service.
However, there is more to a successful sale than simply following these steps.
Salespeople must master the art of customer relationship management to close more deals and keep growing the business. B2B sales often involve repeat customers and long-term contracts, so it is crucial to establish trust and rapport with clients from the beginning.
And now, we will finally go to the strategies that work for B2B sales.
10 Proven B2B Sales Strategies that Work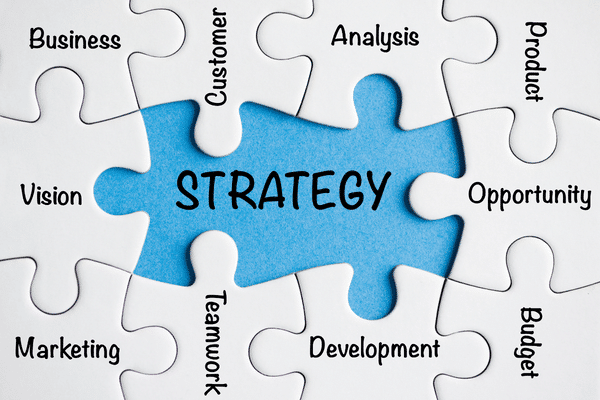 1. Start with Buyer's Needs, Not Your Product Features
When selling a product, it's easy to get caught up in listing off all of its features. But your buyers are looking for solutions to their problems, not a list of striking features. So, focus on what the other company wants to achieve and how your product can help them get there.
It's really all about your buyer. Fight the urge to talk about you and your product more than you talk about them and their business needs and objectives. Then, frame your pitch in a way that highlights how your product is the perfect fit.
2. Build Relationships
People make deals with people they know, like, and trust. To build these types of customer relationships, you need to take the time to get to know them on a personal level.
Here are a few tips:
Get to know them as people, not just buyers.
Take the time to learn about their interests, hobbies, and families. The more you know about them as individuals, the better you will be able to connect with them.
Be genuine in your interactions.
Nobody wants to feel like they're being sold to, so avoid hard-selling techniques and focus on building rapport and trust.
Keep things professional.
You should build personal relationships on a foundation of professionalism and mutual respect. Remember that ultimately, you're still doing business with each other.
Stay in touch with your B2B buyers even when there's no immediate business reason. A simple phone call or email just to check in can go a long way towards maintaining a solid relationship.
3. Use Educational Content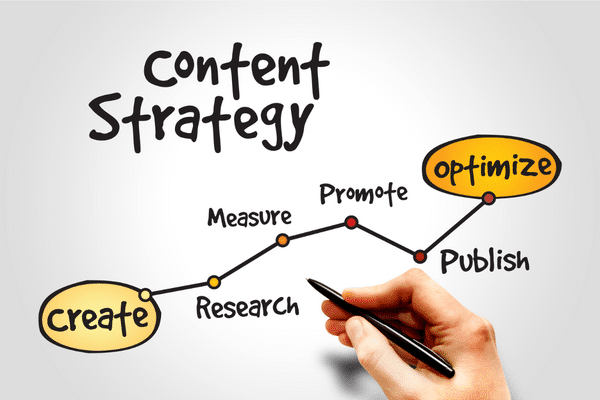 One of the best ways to engage your buyers is to provide them with high-quality educational content.
Educational content is the type of content that helps your target audience learn about your product or service. It can include blog posts, infographics, videos, whitepapers, e-books, and more.
When you provide valuable information that helps them solve a problem or understand a complex concept, they are more likely to see you as an expert in your field and be open to doing business with you.
Educational content can also help prospects move further down the sales funnel by providing them with the information they need to make a purchasing decision.
By providing valuable information that helps solve problems and answer questions, salespeople can position themselves as trusted advisors who are invested in their customers' success. In addition to building trust, educational content can also drive leads by generating interest in a company's products or services.
4. Be Responsive
Any good salesperson knows he might impede closing a deal if he's not responsive to buyer inquiries. Buyers are often inundated with options and can easily move on to the next vendor if they don't feel like their inquiries are being taken seriously.
When a buyer contacts you, they expect a prompt response. So, make sure you have systems in place to ensure that all inquiries are routed to the appropriate team member and answered quickly and efficiently.
Three tips for making your customer inquiry system efficient and effective:
Build a robust database that can track all customer inquiries. This database should be easy to use and searchable so that customer service representatives can quickly find and resolve each issue.
Secure a clear and concise set of instructions for each step so that representatives know exactly what they need to do to resolve the issue.
Position a quality assurance team to review each case and ensure that the proper steps were taken to resolve the issue.
5. Follow Up
It's important to follow up with buyers after every meeting or event, whether it's a phone call, in-person meeting, or trade show.
You can use this opportunity to thank them for their time and reiterate your key points. You can also provide a brief overview of what was discussed during the meeting, highlighting any key points that you think are important for the prospect to remember. Then, outline any next steps agreed upon and reconfirm any commitments that both parties made.
By touching on these topics, you can be confident that both parties are on the same page and that progress is made towards closing the deal.
6. Leverage Social Media and Online Review Sites
Why leverage social media and online review sites to find new leads and close more sales?
Social media is a great way to find potential customers who are already interested in what you're selling. You can connect with individuals and businesses likely to need your products or services by searching for relevant keywords and hashtags.
Online review sites can be helpful in both finding leads and building trust with potential and current customers. By reading reviews of your competitors, you can get an idea of what potential customers are looking for. And by actively managing your own online reviews, you can build trust with prospects by showing them that you're receptive to customer feedback.
7. Focus on the Entire Customer Journey, Not Just the Sale
Focusing on the entire customer journey gives you a more holistic view of your customers. It allows you to understand better their needs and how they interact with your company. You can then use this understanding to create a more effective sales strategy that meets your buyers' needs.
So, what does it mean to focus on the customer journey?
It means taking into account every touchpoint and interaction that a potential customer has with your brand, from their first awareness all the way through to post-purchase follow-up. By thinking about the customer journey, you can create a seamless and integrated experience that will make it more likely for existing customers to do business with you again in the future.
8. Align Sales and Marketing Teams
Sales and marketing teams have different but complementary goals.
Sales teams focus on generating revenue by closing deals with new customers, while marketing teams focus on generating leads and crafting the value proposition.
Both sales and marketing departments must be in sync. By aligning their efforts, they can create a coordinated approach that leads to more closed deals and satisfied customers. By understanding each other's goals and working together, sales and marketing can create a powerful team that drives results for the business.
There are five steps that businesses can take to align their sales and marketing teams.
Clearly define the roles and responsibilities of each department
Set mutually agreed upon goals and KPIs that everyone is working towards
Establish regular communication channels and check-ins to ensure that everyone is on the same page
Create processes and systems that everyone can use and follow
Provide training and resources to ensure that everyone has the knowledge and skills they need to be successful
10. Stay Updated
Keeping tabs on what's happening in your industry can position yourself as a thought leader. Thought leadership is an excellent way to win other businesses as they're more likely to trust your recommendations. Plus, you'll be better equipped to identify opportunities and challenges that your clients may be facing.
Of course, there are many ways to stay abreast of industry news and developments, including but not limited to:
reading industry-specific publications
following industry leaders and influencers
attending trade shows, conferences, and other industry events
consult with industry experts and analysts
You should commit to staying informed about your industry so you'll be better equipped to serve your clients and grow your business.
Conclusion
There you have it! Following these simple tips, you can create a sales strategy to help you close more deals and grow your business.
Of course, every business is different, and you'll need to tailor your sales strategy to fit your specific needs. But by keeping these tips in mind, you'll be well on creating a successful sales strategy for your business.
FAQs
Here are other frequently asked questions about B2B sales strategy that might be helpful in your preparation.
What are the four types of B2B consumer?
There are 4 main types of customers in B2B markets:
1. Organizational buyers purchase goods or services for their own organization's needs and include areas such as manufacturing, growth marketing, production, finance, and other departments.
2. Government buyers procure goods and services for usage of local state agencies.
3. Resellers buy goods for the purpose of reselling them, often to consumers but sometimes back to other businesses.
4. International buyers purchase items from businesses in other countries in order to carry out operations abroad.

Understanding which type of customer you are selling to can help determine the level of product customization needed to meet their needs.
What makes an excellent B2B sales team?
A successful team requires members with different skills that complement each other:
1. strong interpersonal skills and relationship building abilities
2. the discipline to stay organized while balancing multiple complex projects
3. the motivation to continuously develop their understanding of customers' needs
4. creative thinking to adapt solutions tailored to clients.

Plus, a good sales team should engage in innovation that allows it to break away from traditional methods of sales and find new opportunities for expanding the company's reach.

All these traits culminate in providing excellent service for clients, which builds loyalty with them and helps increase the business's bottom line.
What are the metrics to follow when measuring the success of a B2B sales strategy? 
It is important to set realistic benchmarks in order to measure success effectively. Having concrete, attainable goals will help ensure that your team remains motivated and tracks progress over time.
1. number of sales reps onboarded
2. overall conversion rates
3. average customer lifetime value
4. customer win-back rates and monthly revenue targets