Your purpose is what gives life to marketing. It is the starting point, the North Star, that guides all your decisions. Purpose-driven marketing will inspire customers to buy into your vision.
When you're clear on your purpose, your marketing will be more calculated and effective. You'll know what to say and how to reach the right people. You'll be able to create campaigns that connect with customers on the right level.
This article will explore the importance of purpose-driven marketing and the methods to create purpose-driven marketing campaigns, branding, and strategy.
Defining Purpose-Driven Marketing
Purpose-driven marketing is a strategy that focuses on promoting a company or brand in a way that is aligned with its values and mission. It centers on aligning your brand with a cause or cause-related activities.
In other words, it is about finding and communicating the heart of what your business does to attract customers and clients who believe in what you do.
When done well, purpose-driven marketing can build loyalty and trust, two essential ingredients for any successful purpose-driven business.
A purpose-driven brand has a clear mission and vision that goes beyond profit.
This type of brand is built on the belief that businesses can be a force for good in the world and have a corporate social responsibility to make a positive impact.
So, how do you develop purpose-led branding?
Building a Brand with a Clear Purpose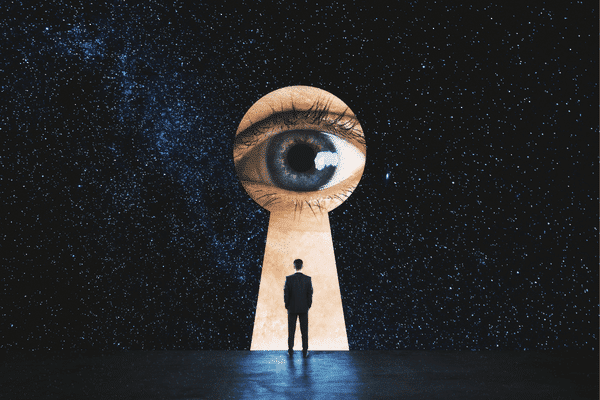 Your brand is bigger than your logo or slogan. It's the impression your company makes on customers, prospects, and anyone else who comes into contact with it.
A strong brand differentiates you from the competition and gives customers a reason to choose you over another company. A well-defined purpose will guide all of your branding decisions moving forward.
Here are four steps to creating a purpose-driven brand:
Define Your Brand's Purpose
You start by defining your brand's purpose. Start by asking yourself why your company exists. What need does it fill? Once you have an answer to that question, articulate it in one or two sentences.
That will be the foundation of your brand purpose. For example, Nike's brand purpose is "to bring inspiration and innovation to every athlete in the world."
Create a Mission and Vision Statement
Next, you'll need to craft your brand's mission and vision statement. These two statements are different but should work together to paint a picture of what you want your brand to be.
Think of your mission statement as the present. It should describe what you should be doing right now to achieve your brand purpose.
Contrarily, your vision statement should describe what you want your brand to be in the future. It should be aspirational and achievable—something you can strive for even if you haven't reached it yet.
Develop a Core Set of Values
Values are the guiding principles that inform everything your company does, from how you treat employees and customers to the products or services you offer.
Developing a core set of values is important in creating a clear purpose for your brand because they provide direction and keep everyone aligned with your mission. For example, Amazon's core values are:
customer obsession
frugality
bias for action
ownership mindset
high bar for talent
and high bar for quality standards.
Create a Brand Strategy
After you've answered these foundational questions about your brand, it's time to start implementing them with a strategic plan.
It will help ensure that every decision you make—from the messaging on your website to the color of your business cards— aligns with your overall goals and objectives.
Note that (like everything else in business) this is an ongoing process—your strategy should evolve as your company grows and changes over time.
Achieving your business development goals requires a well-thought-out marketing strategy aligned with your company's purpose. Marketing means creating awareness and interest in your product marketing and ultimately driving sales. To be successful, your marketing efforts must be strategic, consistent, and ongoing.
Let's study the 5-step purpose-led marketing strategy.
Creating a Marketing Strategy that Supports Your Company's Purpose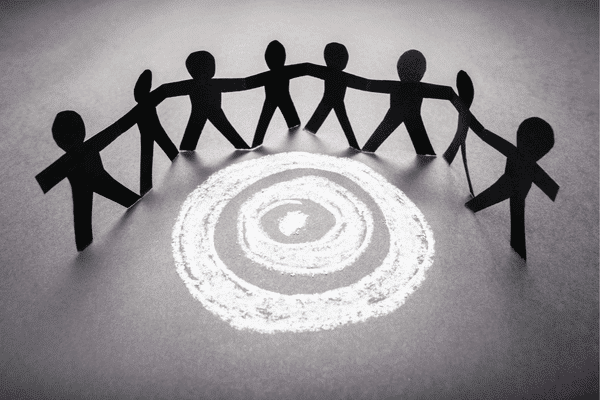 Here's how to create a marketing strategy that supports your company's purpose.
Believe in Your Purpose
The first step in creating a marketing strategy that supports your company's purpose is simply believing in what you're doing. Who else will? You can't survive in a tough marketing game if you doubt your purpose.
You must have complete confidence in your product, service, or cause to build a great marketing strategy. How can you expect anyone else to back your cause if you're not 100% behind it?
Define Your Audience
The better your perception of your target customer, the easier it will be to impart your principles and purpose in a way that resonates. You can't very well impart your vision if you don't know whom you're talking to.
Connecting with your audience requires a profound understanding of their needs, wants, and shared values. Only then can you create content that speaks to their core.
Create a Messaging Strategy
Now that you know your market and what they care about, it's time to concentrate on your external communications and storytelling efforts.
But not just any content—purpose-driven content that speaks to their needs and drives them to take action. It means crafting a messaging strategy focused on solving their problems and addressing their pain points.
Your messaging should be direct, coherent, and easy to understand. It should also be consistent across all channels—from your website and social media to your email marketing and sales collateral.
Build a Distribution Strategy
Once you have great content, you must get it in front of the right people. That's where distribution comes in. Your distribution strategy should be designed to reach your target audience where they are, whether that's through social media, search engines, or offline channels.
Execute & Monitor
Finally, it's time to meld all these pieces and start executing your plan! But even the best-laid plans can go off course—so make sure to monitor your progress along the way and course correct as needed based on customer feedback or changes in the market landscape.
Now that you know how to create a purpose-driven company strategy, it's time to see it in action. Use these tips to build a campaign that supports your company's goals and drives real results.
Crafting a Purpose-Driven Campaign
Your marketing campaigns should reinforce your brand's purpose. That way, you can ensure that every touchpoint—from the ad to the landing page to the follow-up email—works together to achieve your goals.
An excellent marketing campaign creates a strong emotional connection with its viewers, making them remember the advertised product or service.
It will be able to generate positive word-of-mouth, as viewers will be more likely to recommend the product or service to others.
Several elements go into creating an excellent marketing campaign. Some of the most important include choosing the right platform, developing creative concepts, producing compelling content, and timing the campaign's release to coincide with a relevant event or trend.
When all of these elements come together, they can create a powerful marketing campaign that can help to boost sales, awareness, and brand loyalty.
Aligning Your Brand with a Cause
As an entrepreneur, it can be easy to become focused on the day-to-day operations of your business. Still, it's important to remember that your company has the potential to do something impactful. Social responsibility is an important aspect of running a business. Foster a culture of giving back.
Aligning your brand with a cause can bring many benefits:
improved brand recognition and reputation
building brand loyalty and customer trust
positive impact on society
an example for others to follow
enhanced community support
positive publicity
improved media visibility
How to Choose the Right Cause
Educate yourself
Take the time to research potential causes and understand their scope, impact, and purpose. Learn about each issue and determine if it aligns with your brand's mission and values. Consider any potential ethical implications of working with a certain cause or organization.
Assess the risks
Different causes may yield different levels of risk for your business.
For example, picking a controversial or polarizing cause could make some customers uncomfortable or even drive them away from your product or service.
Research similar companies that have taken on social causes to understand how consumers and industry professionals alike received their decisions.
Evaluate your resources
Consider which internal resources (time, money, data) you can allocate to supporting a given cause and what external partnerships might need to be established to pursue it effectively.
Calculate the long-term commitments that come with running campaigns related to specific causes.
Measure success
Before committing too heavily to any initiative, outline measurable goals that indicate you are making progress toward your desired outcome(s).
This will allow you to adjust tactics as needed in order to optimize outcomes based on real data rather than guesswork.
Make sure it's genuine
The most important factor when considering a cause is whether or not it feels authentic for your brand.
Your audience should be able to detect your commitment to making meaningful change because they will respond better if they feel that this is truly part of who you are as an organization and not just another marketing stunt.
Conclusion
Purpose-driven marketing magnifies the reason your company exists and uses that knowledge to inform your branding, strategy, and campaigns. It's not just about employing an incidental purpose on your business and calling it a day. It's about believing in what you're doing and ensuring every aspect of your marketing supports that purpose.
If you're ready to start down the path of purpose-driven marketing, these tips should help get you started. But remember, it takes time and effort to create a successful brand with a clear purpose–don't give up if things don't happen overnight. Keep at it, stay true to your values, and let your passion for what you do shine through in everything you do.
Thanks for reading.
FAQs
Here are frequently asked questions about purpose-led marketing that we have not discussed in the article.
What is purpose-driven branding?
Purpose-driven branding is the process of developing a brand strategy that is centered around a company's or organization's core purpose. This purpose can be making a positive impact on the world or creating unique products or services that make people's lives better.

Focusing on purpose helps create a connection with customers and employees and makes it easier to focus on what's important and stay true to your brand values. Maintaining consistency and alignment over time can be difficult if you don't have a clear purpose to guide you.
What is the difference between purpose-driven marketing and traditional marketing?
1. Purpose-driven marketing focuses on a company's or organization's core purpose, while traditional marketing focuses on selling products or services.
2. Purpose-driven marketing creates a connection with customers and employees, while traditional marketing can feel more transactional.
3. Purpose-driven marketing is often more values-based, while traditional marketing can be more about features and benefits.
4. Purpose-driven marketing is typically slower to ROI but has a higher long-term potential, while traditional marketing can be faster to ROI but have less sustainability over time.
What are the benefits of purpose-driven marketing?
There are many benefits to taking this approach, including:
1. Increased brand awareness and market share: When you align your brand with a popular cause, you'll naturally increase your visibility and be top of mind for potential customers.
2. Differentiation from competitors: Being associated with a cause can help you stand out and be seen as more than just a product or service provider.
3. Enhanced customer loyalty and engagement: Customers are more likely to be loyal to and engaged with purpose-driven brands and companies that support good causes like the Black Lives Matter Movement or environmental sustainability projects.
4. Better employee retention and recruitment: Employees want to work for purpose-driven companies that align with their personal, ethical, and environmental values.
5. Increased sales and profitability: Purpose-driven marketing can ultimately lead to increased sales and profitability for your business.