Multicultural marketing is no longer just an option. By 2045, the United States is projected to become a majority-minority nation. That means over half its population will belong to non-white racial and ethnic groups.
This inevitable shift in demographics calls for businesses to reevaluate their marketing tactics and develop more inclusive strategies that cater to diverse audiences.
Multicultural marketing is becoming a necessity in today's increasingly globalized world. It means recognizing and respecting the unique cultural differences among various demographic groups while creating targeted and informative advertising campaigns that resonate with each group.
In this article, we'll study the importance of multicultural marketing, explore successful examples from industry giants, and discuss practical tips on how your business can tap into this growing market segment effectively.
What is Multicultural Marketing
Multicultural marketing is a targeted approach that recognizes and caters to the diverse cultural backgrounds, preferences, and needs of consumers.
It's a strategy that bridges gaps between businesses and their target audience by being inclusive and respectful of different customs, values, languages, and traditions.
As people from different cultures interact and integrate more frequently, it becomes essential for marketers to understand this complexity and adapt their strategies accordingly.
By acknowledging and incorporating these differences into their campaigns, organizations can create stronger bonds with their customers while demonstrating empathy towards varying perspectives.
Gaining insights about your target audience's culture will pave the way for creating culturally sensitive messaging that resonates well with potential buyers – all without alienating any particular group or community.
This knowledge will be instrumental in fostering long-lasting relationships that benefit companies and consumers.
Onwards are the key factors you must consider when learning about multicultural audiences successfully.
Understanding Multicultural Audiences
It's necessary to understand the nuances that make up each culture in-depth to maximize the effectiveness of multicultural marketing.
This goes beyond just language and recognizing other elements such as rituals, customs, values, traditions, beliefs, lifestyles, etc.
Overview of Various Cultural and Ethnic Groups
To effectively reach various cultural and ethnic groups, you must learn their unique backgrounds, communication styles, and consumption patterns.
Some prominent cultural groups include Hispanics or Latinos, African Americans, Asian Americans, Native Americans, and from European nations such as the United Kingdom, France, or Germany.
You must also consider religious diversity with audiences that may be Christian, Muslim, Jewish, or Buddhist.
Another consideration is the diverse sexual orientations and gender identities. Marketing campaigns should emphasize inclusivity, equality, and respect for these rights.
Each of these groups has its own set of characteristics and values. So marketers must understand the nuances to gain insights that they can use to create powerful campaigns.
Statistics on the Multicultural Population
The significant multicultural growth in the US presents an incredible opportunity for businesses to tap into a massively diverse market.
To better understand this shift, consider the following statistics:
The Hispanic population in the U.S., currently at over 60 million people, is expected to grow by more than 10 million within the next decade. (source)
The Asian American population has seen a staggering increase of 72% – making it the fastest-growing ethnic group in America. (source)
Minority markets have a collective buying power of $3 trillion, with spending on consumer goods increasing faster at 114%. (source)
These figures emphasize the importance and potential profitability of engaging multicultural consumers through targeted marketing initiatives.
Other Cultural Nuances and Differences to Consider
Having established the significance of multicultural populations through various statistics, it is crucial to delve deeper into understanding cultural nuances and differences that play a decisive role in effective multicultural marketing.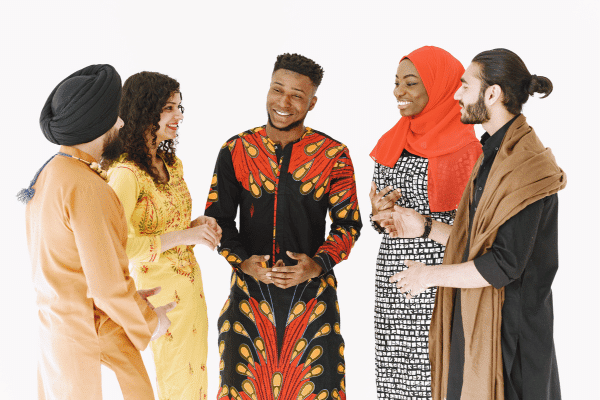 Acknowledging these distinctions will enable marketers to resonate with diverse audiences at an emotional level, making their campaigns more impactful.
Language plays a vital role in connecting with people from different cultures. Ensuring that marketing messages are accurately translated and localized for each target market can contribute tremendously to brand success.
Religion and traditions hold immense importance within every culture. Demonstrating cultural sensitivity by respecting religious beliefs and traditional customs is essential while designing any campaign.
Color preferences may vary across cultures due to historical or symbolic associations attached to them. Hence, choosing appropriate colors when creating visual content should be considered.
Social norms such as family structures and gender roles can shed light on how members of a particular community make decisions and interact with others. This knowledge can then inform targeted messaging strategies tailored specifically for those groups.
Recognizing the diverse tapestry of cultural backgrounds is paramount to success in multicultural marketing.
Tip
Don't forget to identify regional influencers who share common values with your audience. They can increase your brand's credibility among potential customers from specific cultural backgrounds.
Key Elements of a Successful Multicultural Marketing Strategy
What does it take to create an effective multicultural marketing campaign? Here are key elements that make up a winning strategy for engaging consumers from different cultural backgrounds.
From research and data analysis to language and communication, inclusive advertising, representation, and targeted media placement – we cover all angles to help you craft campaigns that resonate with your target audience while celebrating their unique identities.
Buckle up and prepare to create more inclusive and impactful marketing messaging.
Research and Data Analysis
The key to reaching these diverse consumer markets lies in effective cross-cultural consumer research and data analysis.
Understand the Demographics
Demographic trends will help you tailor your marketing strategy to understand consumer preferences, purchasing power, and communication channels.
For instance, to market to the over 60 million Hispanics in the United States, you must understand their culture, socioeconomic status, language proficiency, and acculturation level.
Use Data Analytics
Companies must be informed on the most critical issues in target consumer demographics. With the help of data, companies can see how different consumers interact with their branding and products.
Capturing smarter data will allow companies to make better-informed decisions that lead to expert strategies that uncover market opportunities.
Here are seven of the top tools used in the multicultural industry:
Selecting the best tool depends on your research needs, budget, and the depth of insights you require.
Evaluating multiple tools based on their features, data sources, and customer reviews is recommended to determine the one that best aligns with your multicultural marketing goals.
Target the Right Communication Channels
Multicultural marketing campaigns are more effective when delivered through the correct communication channels.
You have to understand your target audience's preferred language and mediums of communication to identify the appropriate channels for delivering your message. It's essential to get the frequency and format right.
Research their preferred social media platforms, websites, and TV channels. Then, place your ads strategically on these platforms to maximize exposure and engagement.
Cultural Competence
To foster cultural competence within your organization, consider providing training programs for employees in cross-cultural communication or even hiring experts who specialize in this area.
Encourage open dialogue and collaboration among team members from diverse backgrounds so they can share their insights on various markets.
Investing time in understanding the historical context of specific communities will also help inform your marketing approach.
Embracing cultural diversity within your team will lead to a more inclusive work environment and ensure that your multicultural marketing strategies authentically and effectively resonate with the right audiences.
Language and Communication
Mastering language and communication is crucial in connecting with diverse audiences, as it's about speaking their language and understanding the cultural context behind the words.
Be aware of different dialects, slang, and expressions unique to each culture. This will help you avoid misunderstandings and ensure your message resonates with your target audience.
It's profitable to invest time in researching linguistic nuances and hiring native speakers or professionals who understand these subtleties.
Even nonverbal communication cues like body language, facial expressions, and gestures vary significantly across cultures. Misinterpreting these signals could lead to confusion or even offend your audience.
Inclusive Advertising and Representation
Do not overlook inclusive advertising and representation when connecting with diverse audiences. Symbols and images that reflect their culture and identity make them feel seen and valued.
We've already established the importance of incorporating ethnicities, genders, ages, abilities, and sexual orientations in your marketing materials. This demonstrates that your brand is aware of the diversity within its target audience and respects and celebrates it.
This approach fosters trust between consumers and your brand while increasing the likelihood of reaching untapped markets.
Tip
Accessibility is necessary. Make your marketing materials accessible to everyone by including captions on videos for those who are hearing impaired. Ensure your websites are compatible with screen readers for visually impaired users.
Case Studies
Studying successful multicultural marketing campaigns can provide invaluable insights into best practices and strategies that have worked for other brands.
They also help identify ways to avoid common pitfalls while helping you develop creative ideas for your campaigns.
Doing this research will save time and resources in the long run.
Cross-Cultural Campaigns
It's incredible to see how cross-cultural campaigns have the power to unite diverse communities and bring a sense of belonging to everyone. Here are three examples of cross-cultural campaigns that inspired multicultural audiences.
One commendable example was Coca-Cola's 'America is Beautiful' Super Bowl ad in 2014, which showcased various cultures across America singing 'America the Beautiful' in different languages.
The message was clear: diversity is what makes America beautiful!
Despite facing backlash from those who felt it should have been sung only in English, the campaign successfully evoked inclusivity and pride among viewers.
You might've heard about Nike's 'Nothing Beats a Londoner' campaign launched in 2018 to celebrate young athletes' resilience and determination across London's multicultural landscape.
Through this powerful video showcasing youngsters overcoming challenges unique to their city – like bad weather or crowded spaces – they managed to create an emotional connection with not just Londoners but also people around the globe.
It resonated deeply with audiences as it highlighted these young talents' unbreakable spirit while embracing their environment's cultural richness.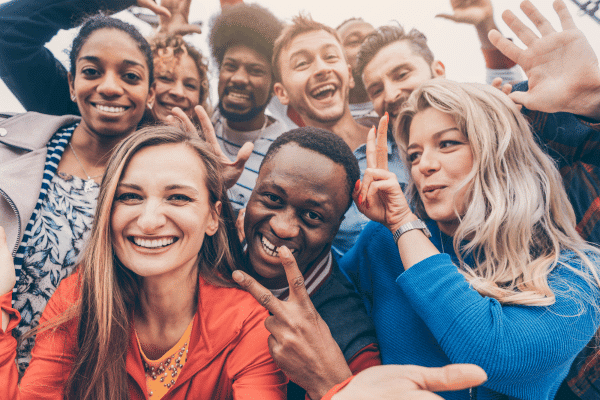 Another brilliant example comes from McDonald's Malaysia titled 'Empty Chair,' a touching short film released during Chinese New Year 2020.
This poignant story revolves around a widowed father who eagerly awaits his son's return home yearly for a reunion dinner, only to be disappointed when he doesn't show up each time.
However, despite the language barrier between him and his neighbors (who are Indian), they all come together to his house for an unforgettable meal on this special occasion.
The audience couldn't help but feel moved by its portrayal of unity amidst ethnic differences, proving once again that love transcends boundaries and barriers we set ourselves up against one another.
Localization Strategies
As we've seen, cross-cultural campaigns can effectively bring people together and celebrate our shared humanity. With the world becoming increasingly interconnected, brands are looking for ways to engage with consumers on a more personal level while maintaining their global appeal.
Localization strategies go beyond merely translating content. It involves adapting messaging, visuals, and product offerings to cater to local tastes or values.
For example, McDonald's offers unique menu items in different countries. For instance, their McSpicy Paneer burger in India or Teriyaki Burger in Japan showcases an understanding of regional palates.
Similarly, IKEA modifies its catalogs by featuring local models and swapping out images that might not be appropriate for specific markets due to religious or social reasons.
Targeting Diverse Audiences
The secret to targeting diverse audiences lies in empathizing with unique experiences and perspectives while maintaining a universal appeal through compelling narratives that transcend boundaries.
Procter & Gamble's "My Black is Beautiful" campaign aimed to empower and celebrate Black women and their unique beauty.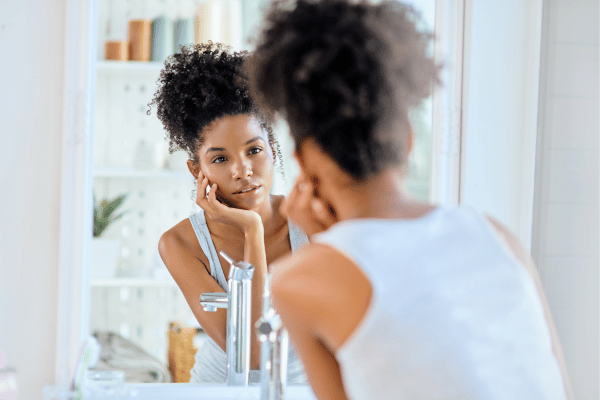 The campaign included various initiatives such as video content, social media campaigns, and partnerships with influential figures in the Black community.
By promoting diversity and inclusivity, P&G successfully resonated with Black consumers. They fostered brand loyalty and drove sales velocity for their beauty and personal care products.
In response to the growing concern about discrimination on its platform, Airbnb launched the "We Accept" campaign. This initiative aimed to promote inclusivity and diversity. They feature real stories of Airbnb hosts and guests from different cultural backgrounds and highlight their shared values.
The campaign showcased the brand's commitment to providing a safe and welcoming environment for everyone, regardless of race, religion, or ethnicity. As a result, Airbnb saw an increase in bookings and improved perception among diverse audiences.
Conclusion
Multicultural marketing is quickly becoming a must in today's globalized world. Businesses that welcome diversity and inclusivity have an advantage in understanding their customers' needs and building trustworthy connections. By crafting a successful cross-cultural strategy, your organization can broaden its reach and impact society positively. With an inclusive mindset and innovative ideas, you can ensure success in multicultural marketing.
FAQs
Here are other frequently asked questions about multicultural marketing that we have not answered above. This will help you further your research.
How can I identify the cultural diversity within my target market?
Market research and data analysis are crucial for identifying cultural diversity within your target market. Utilize demographic data, conduct surveys, focus groups, or work with specialized research firms to gain insights into the cultural composition of your audience.
How can I ensure cultural authenticity in my multicultural marketing efforts?
To ensure cultural authenticity, you must work with cultural consultants or professionals from the targeted communities. Involve them in the creative process, seek their input and feedback, and ensure accurate representation and portrayal.
Are there legal considerations in multicultural marketing?
Yes, there can be legal considerations in multicultural marketing, particularly regarding discriminatory practices and complying with relevant laws and regulations related to advertising, consumer protection, and equal opportunity.
How do I address language barriers in multicultural marketing?
You may eliminate language barriers through professional translation services, content localization, or partnering with bilingual or multilingual staff members who can effectively communicate with diverse audiences.