Email marketing is one of the most efficient methods to convert leads into customers. Of course, sending out a blast email to their list isn't enough. That's why you must know how to write an effective nurture email sequence that converts.
Your marketing efforts shouldn't be random. It should be strategic to convert new subscribers into paying customers.
A well-crafted nurture sequence will guide new customers through their journey and help old customers stay updated on the latest products, promotions, and more.
Through this blog post, we'll explore why nurturing customer relationships through email sequences is one of the most effective methods to increase engagement and build brand loyalty.
What is an Email Sequence?
An email sequence is a pre-written, automated series of emails that are triggered when someone undertakes a specific action or interacts with your website in some way. They usually promote a specific product and include a call-to-action for the recipient.
Email sequences can be used to build relationships with your subscribers, provide value, and ultimately make sales.
Understanding the Psychology Behind Email Marketing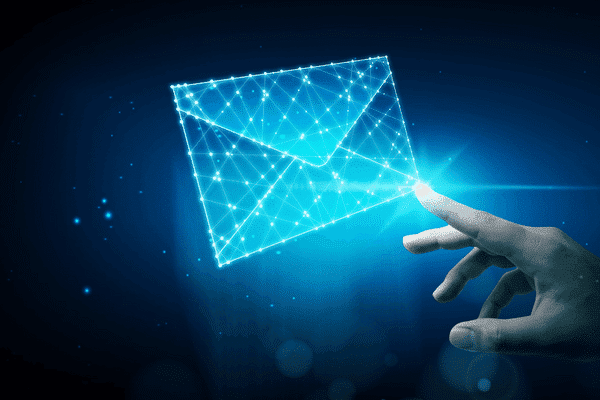 Email is not dead. It's still one of the most used marketing channels out there. But to be successful with email marketing, you need to understand the psychology behind it. Why do people unsubscribe from emails? What makes them open and click through?
And how can you use that to your advantage?
The answer lies in understanding how people make decisions. Our choices are based on two things: our emotional state and our cognitive state. Our emotions are what drive us to take action, while our cognition is what allows us to rationalize that action.
In email marketing, you need to tap into both states.
That's why the best email marketers focus on creating an emotional connection with their subscribers.
They know that if they can get people to feel something – whether it's excitement, fear, or even just a sense of belonging – they're more likely to take action. At the same time, they also provide clear and concise information that allows people to rationalize that action.
The Do's and Don'ts of Email Marketing Etiquette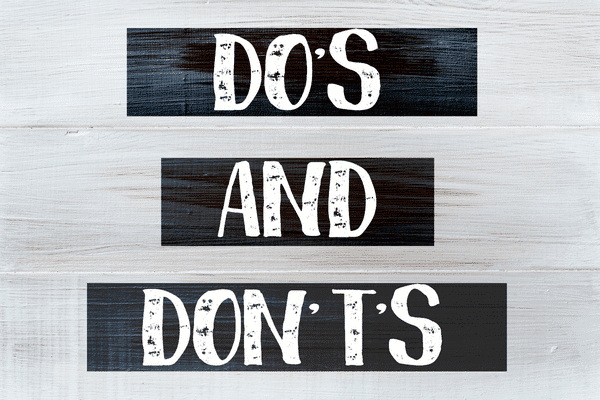 Now that you understand the psychology behind email marketing, it's time to learn the do's and don'ts of email marketing etiquette. These are the unspoken rules that everyone should follow to create emails that convert.
The Do's of Email Nurture Sequences
1. Make sure your email is well-written and error-free.
Even if you're not a professional writer, it's important to make sure your email is well-written and error-free. Typos and grammatical errors make you look inefficient and unprofessional, and they can also change the meaning of what you're trying to say. If you're not sure how to write a proper email, there are plenty of guides and resources available online.
Just take the time to do a little research, and you'll be able to write emails that are clear, concise, and free of errors. Make sure it's perfect. Your future clients will thank you for it.
2. Make the call to action clear and concise.
Your email should have a clear purpose, and it should be easy for people to understand what you want them to do. Whether you're trying to get people to buy a product, sign up for a service, or simply learn more about your brand, your call to action should be clear and concise.
Don't try to be too clever with your wording. Just tell people what you need them to do, and make it easy for them to do it. The simpler your call to action, the more likely people are to take it.
And don't forget to include a link! People can't take action if they don't know where to go.
3. Personalize your emails whenever possible.
Email marketing is big on personalization. You can take advantage of that by personalizing your emails whenever possible. It doesn't mean you have to write a novel about each person on your list. Just mention their first name in the subject line, or include something you know they're interested in.
Your subscribers will be more likely to care if you show them that you care about them.
4. Avoid using too much text or images.
Your email should be easy to digest. That means using short, punchy sentences and avoiding large blocks of text. It also means using images sparingly. Your email can look cluttered and difficult to read if it contains too many images.
The general rule is to use as much text as you need to get your point across and to only use images when they're necessary. Less is almost always more in email marketing.
5. Use effective subject lines that capture the reader's attention.
The subject line of your email is the first thing people see when they open it, so you want to make it count. A good subject line should be interesting, unexpected, and specific. It should also be short – ideally, no more than 50 characters.
Using the right subject line will get people to open your email, so don't be afraid to experiment. Think outside the box and be creative.
If you're struggling to come up with a good subject line, there are plenty of resources and tools online that can help.
The Don'ts of Email Nurture Sequences
1. Don't send too many emails.
Over-emailing is the biggest mistake you can make in email marketing. It's important to strike a balance between staying in touch with your subscribers and bombarding them with too much information.
If you're sending two or more emails a week, you're probably sending too many. Once a week is generally considered the maximum amount of email people want to receive from a business or organization.
This rule may, of course, be subject to exceptions. If you have something truly special or time-sensitive to share, it's okay to send more than one email. But in general, try to limit yourself to one email per week.
2. Don't make your emails too long.
Another common mistake is to make your emails too long. Remember, people are busy, and they don't have time to read a novel. So make sure your emails are short, sweet, and to the point.
If you can say what you need to say in a few paragraphs, that's ideal. If you find yourself going on for pages and pages, it's probably time to scale back.
3. Don't use Sales Language.
When you're writing your emails, it's important to avoid using salesy or pushy language. Remember, you're trying to build a relationship with your subscribers, not close a deal.
So instead of saying things like "Buy now!" or "Sign up today!" try to use language that's more conversational and friendly. Something like "Check it out" or "I think you'll like this" is a much better way to get people to take the action you want.
4. Don't forget the mobile reader.
With more and more people reading email on their mobile devices, it's important to make sure your emails are optimized for mobile. That means using a simple design that's easy to read on a small screen.
It also means keeping your images to a minimum and using large, easy-to-click buttons for any call-to-action. If you're not sure how your emails will look on mobile, there are plenty of tools and resources available online that can help you out.
Types of Lead Nurturing Emails
There are a few different types of lead nurturing emails you can send, and each has its own purpose in your sales funnel.
Drip Campaign
A drip campaign is a type of lead nurturing email that helps to keep your prospects engaged with your brand. It works by sending them timely, relevant information. If you drip-feed content to your audience, you can keep them interested in what you have to say without overwhelming them.
Drip campaigns can be used to introduce new products, promote special offers, or simply keep your prospects up-to-date with what's going on in your business. They can be highly effective in boosting brand awareness and generating leads.
Welcome Emails
Welcome emails are the first opportunity you have to make a good impression on a new subscriber, so it's important to make them count. They should be personal and engaging, with a strong call to action. And if you can include a freebie or discount, even better!
There are a few different types of welcome emails you can send, but some of the most popular include:
A freebie or discount
A webinar or event invite
A behind-the-scenes look
A personal message
Educational Emails
An educational email is an email where the sender is providing valuable content to the recipient. It can be a short article on a new development in their industry or a comprehensive guide on how to use a particular tool or service.
Educational emails help recipients learn new things and keep up-to-date with developments in their field. Searching for new resources can be challenging with so much information available online. Educational emails provide a curated selection of content, which can save recipients a lot of time and effort.
It can build trust and relationships between sender and receiver. By sharing helpful, relevant information with your audience, you can position yourself as an expert in your field and start to build a relationship with your subscribers.
Engagement Emails
Engagement emails are designed to encourage recipients to interact with your brand in some way. They can be used to promote a contest or competition, encourage people to share your content on social media, or simply invite recipients to give their feedback.
Engagement emails are a great way to increase brand awareness and get people talking about your business. By giving people a reason to interact with your brand, you can encourage them to spread the word to their friends and followers.
10 Steps to Write a Lead Nurture Sequence that Converts
Define the Objective
Before you start writing a single word of your email nurture sequence, what you're trying to accomplish must be clear to you. What's the purpose of your email nurture sequence?
Are you looking to generate more leads?
Or convert those leads into paying customers?
Maybe you're trying to increase customer retention or satisfaction levels?
Make sure you have a specific goal in mind, so your email sequences are more effective. Without a specific goal, it'll be much harder to create an email nurture sequence that actually converts.
Understand the Audience
Writing an email nurture sequence requires an understanding of your audience.
What are their needs and wants? What are their pain points? By understanding these things, you can craft emails that provide value and address their concerns.
Every email in your sequence should have a specific purpose, and each should build on the previous one. Maintain your readers' interest throughout the entire process by sending them interesting, informative emails.
Email nurture sequences will be more effective if you know more about your target audience.
Plan and Map the Sequence Journey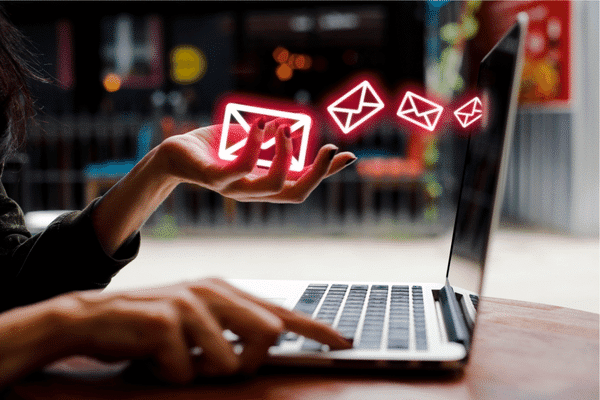 After you've defined your goals and understand your audience, it's time to start planning and mapping out the journey your email nurture sequence will take.
Think about the overall message you're trying to get across and how you can break that down into a series of smaller messages, each one building on the last.
Your email lead nurturing sequence should have a beginning, middle, and end, so it flows well and keeps your readers engaged from start to finish.
Start by mapping out the overall journey you want your readers to take. What information do you need to include in each email? What call-to-action (CTA) will you use to encourage them to move on to the next email in the sequence?
For example, if your goal is to generate more leads, your email nurturing sequence might look something like this:
Email 1: Introduction and offer
Email 2: Elaborate on the offer
Email 3: Provide additional value
Email 4: Urgency CTA
Email 5: Final CTA
Remember: Each email should have a specific purpose and move the reader one step closer to taking your desired action.
Ensure value, Rather Than Sales Pitches
Once you've planned out your email sequence, it's time to start writing the actual emails.
And the most important thing to keep in mind while writing your emails is that they should provide value rather than being one big sales pitch.
Your readers will quickly become turned off if they feel like they're being sold to in every email. So make sure you're providing them with something relevant to their needs and interests.
One way to do this is by sharing helpful tips, interesting information, or valuable resources that they can use in their business. If you can provide value in every email, you'll be much more likely to keep your readers engaged and convert them into leads or customers.
Decide Sequence Triggers
Your email nurture sequence should have some sort of trigger that tells the system when to send each email.
For example, a subscriber should automatically receive the first email in your email sequence if they subscribe to your email list.
Or, if someone buys a product from you, they could be added to your onboarding email sequence that's specifically designed for customers.
There are different types of triggers you can use, but the most important thing is to make sure each email is triggered by something, so it's automatically sent to the right people at the right time.
Write the First Email
The first email in your sequence is the most important one, so make sure you take your time with it and include all the necessary information.
Introduce yourself and your business, and let them know what they can expect from your emails.
If you're offering a freebie or discount, be sure to include all the details and explain how they can redeem it.
And finally, make sure your CTA is clear and concise, so they know what they need to do next.
Write an Email for Each Stage of the Sequence Journey
Once you've written the first email, it's time to move on to the rest of the emails in your sequence.
Your emails should have a clear purpose and lead the recipient one step toward the action you want them to take. So take your time with each email and make sure you include all the necessary information.
Implement a Marketing Automation Platform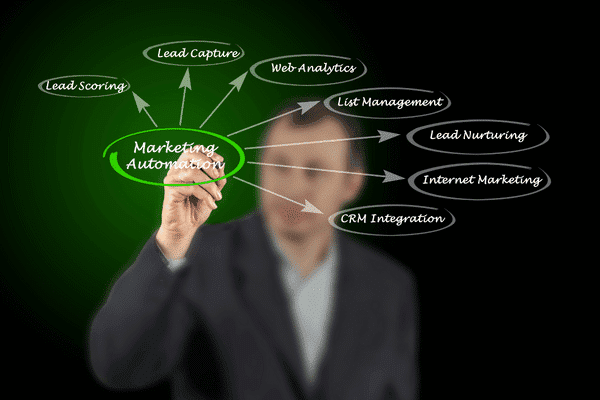 As you build your email nurture sequence, be sure to implement a marketing automation platform. Doing so will help you keep track of leads, automate email sending, and score leads based on engagement. Plus, you'll be able to segment your list into different nurture tracks based on interests and buyer stage.
Test, Measure, and Optimize
Finally, don't forget to test, measure, and optimize your email nurture sequence on a regular basis.
Test different subject lines, CTAs, and email content to see what works best for your audience. And be sure to measure your results so you can continually improve your email nurture sequence over time.
Deploy to Live Server
Now that you've written the perfect email nurture sequence, it's time to deploy it to your live server. Doing so will ensure that your emails are sent out on time and to the right people.
There are a few things to keep in mind when you're ready to deploy your email nurture sequence to the live server.
Make sure all of your emails are ready to go – no last-minute changes!
Make sure all of your links are working properly.
Double-check your opt-in forms to ensure that they're going to the right email address.
Test everything! Send yourself a few test emails to ensure that everything looks and works the way you want it to.
Sit back and relax – you've done it! Your email nurture sequence is now live and working for you.
Check out these excellent examples of email sequences.
Conclusion
Email marketing is a great way to stay in touch with your customers and build a relationship with them. But it's important to do it right.
If you followed all the steps above, you should have no problem deploying your email nurture sequence and seeing success with it. Just be sure to monitor your results and make changes as needed so you can continue to improve your conversion rates.
FAQs
Here are other questions related to the lead nurturing email sequence that we have not discussed in the article.
What is the best way to start a nurture email sequence?
The best way to start a nurture email sequence is by figuring out what your audience's needs are and then mapping out a content strategy that will address those needs. Once you have a plan in place, you can start creating or sourcing the email content that will resonate with your readers and help move them down the funnel. Timing is also important. So, make sure to space out your emails accordingly and leave enough time for people to digest the information before sending additional messages. Last but not least, don't forget to track, measure, and analyze your results so that you can continually improve your nurture email strategy over time,
How often should you send nurture emails?
It depends on your business, goals, and where you are in the lead nurturing process. If you're looking to nurture leads, then you should probably send an email at least once a week. However, if you're looking to keep customers engaged, then you might want to send emails more frequently – maybe 2-3 times a week. The key is to test different frequencies and see what works best for your audience.
What kind of content should you include in a nurture email sequence?
The content of your nurture email sequence should be based on the interests and needs of your subscribers.
If you don't know what their interests and needs are, then you need to do some research to find out. You can ask them directly, or you can use data from your website analytics or CRM system to figure out which topics they're most interested in.
Once you know what those topics are, you can create content that's relevant to them and send it to them in a series of nurturing emails. The content could be anything from blog posts to infographics to video tours of your product. Just make sure it's helpful and useful and that it provides value for your subscribers.
Should you always send a nurture email sequence to cold leads?
No, you should not always send a nurture email sequence to cold leads. It depends on what the goal of your nurture sequence is. If the goal is to get the lead interested in your product or service, then no, you should not always send a nurture email sequence to cold leads. However, if the goal of your nurture sequence is to warm up the lead and get them interested in your product or service, then yes, you should send a nurture email sequence to cold leads.
How do you know when a subscriber is ready for your next offer?
When you've built up a bit of rapport with a subscriber, you'll start to get a feel for when they might be ready for your next offer. Pay attention to how engaged they are with your content, how often they purchase from you, and whether they seem interested in what you have to say.
It's also important to remember that not everyone is going to be ready for your next offer right away – some people might need more time to warm up to you before they're willing to buy something else from you. Just stay patient and keep putting out great content, and the rest will fall into place.