It's no secret that branded video content is becoming an increasingly important part of online marketing. According to a study by Wyzowl, 86% of businesses now use video as a marketing tool, up from 63% in 2017. And that figure is expected to continue to fatten.
So, where do you start if you're looking to create a successful branded video content campaign?
In this article, we'll walk you through the steps necessary to create a brand campaign that engages and resonates with your audience.
What is a Branded Video?
A branded video is a visual storytelling type of advertising created for a specific brand or company. It is typically used to promote a new product or service or to raise awareness about an existing one.
Branded videos are often distributed through social media and online video platforms. In many cases, branded videos are produced by professional marketing agencies or production companies.
However, with the rise of affordable video-editing software and high-quality camera phones, it is now possible for businesses to produce their own branded videos.
When done well, branded videos can be highly effective at generating interest and influencing consumer behavior.
The Advantages of Branded Video Content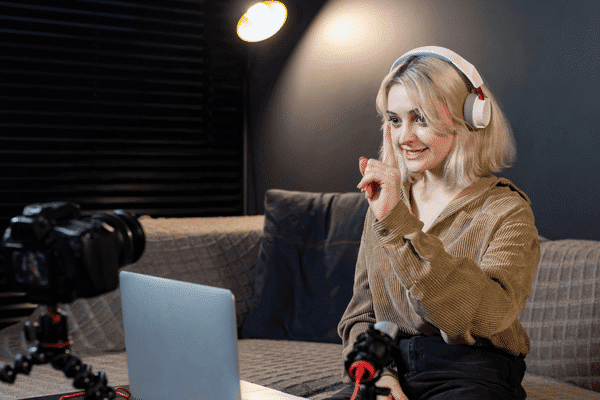 Branded video content is now one of the most effective and efficient ways to market a product or service.
Here are seven advantages of incorporating branded video content into your marketing strategy:
Shareable
Videos are among the most shareable forms of content on the internet. Social media platforms like Facebook and Twitter have made it easier to share videos with just a few clicks. Compared to a traditional ad, your branded content has the potential to reach a large audience with minimal effort on your part.
Easy to consume
In our fast-paced, attention-deficit world, getting people to sit down and read a long-form article or blog post can be difficult. However, research has shown that people are more likely to watch a video than read an article, even if the video is longer.
Memorable
People retain the information they watch in a video more than the information they read in an article. Videos engage multiple senses and can be replayed as often as necessary.
Interactive and Engaging
Videos offer a unique opportunity for marketers. They evoke emotions, leave a lasting impression, and offer viewers a chance to immerse themselves in the story. This interaction can help to build a deeper connection with the audience, fostering a sense of loyalty and trust.
Highly Communicative
There's no doubt that videos are highly communicative. They can convey a lot of information effectively in a short amount of time. Videos can help you introduce your product or service, explain how it works, and show why it's better than the competition.
Cost Effective
Producing a high-quality video doesn't have to break the bank. With the dawn of high-quality smartphone cameras and video editing apps, anyone can produce a high-quality video with little investment of time or money.
Many factors will affect the cost of your video, including the length, production value, and distribution channels, but with the right planning and execution, you can create a cost-effective and high-quality video.
Now that we've covered the advantages of branded videos, let's look at the types of videos you can use as marketing content.
The 5 Types of Branded Video Content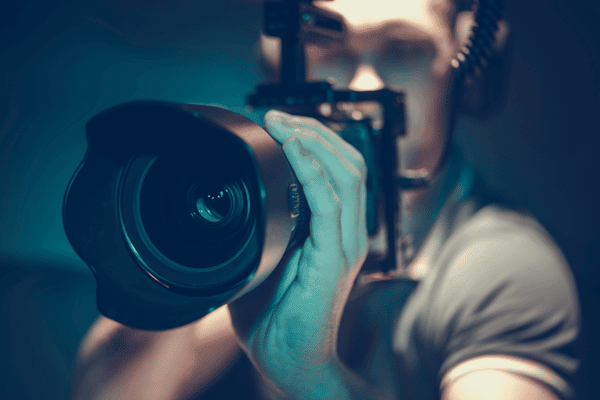 Product/Service Demonstration
A product/service demonstration video is a type of video that shows how a product or service works. It is often used to promote and sell a new product or service or to show how customers can use an existing product or service in a new way.
Demonstration videos can effectively persuade the audience to buy a product or service, as they clearly and concisely explain how it works.
When creating a demonstration video, it is important to keep the audience in mind and ensure that the video is engaging and informative.
The length of the video will also need to be considered, as too long, and the audience may lose interest, but too short, and the message may not be conveyed clearly enough.
How-To Videos
A how-to video is a type of video that provides instructions on how to do something. They can be very helpful in explaining complicated concepts or processes in a simple and easy-to-understand way.
How-to videos are often used by businesses to show customers how to use their products or services, but they can also be used for more general educational purposes.
It could be as simple as changing a light bulb or as complex as building a piece of furniture. No matter the task, how-to videos should be clear, concise, and easy to follow.
Brand Storytelling
A brand storytelling video is a short film that tells the story of a brand. This type of video usually features interviews with employees, customers, or other people familiar with the brand and footage of the company in action.
Brand storytelling videos convey the company's values, mission, or history. The goal is to give viewers a deeper understanding of the brand and what it stands for.
It is an opportunity to connect with the audience on an emotional level and build a connection with the viewer.
Customer Testimonial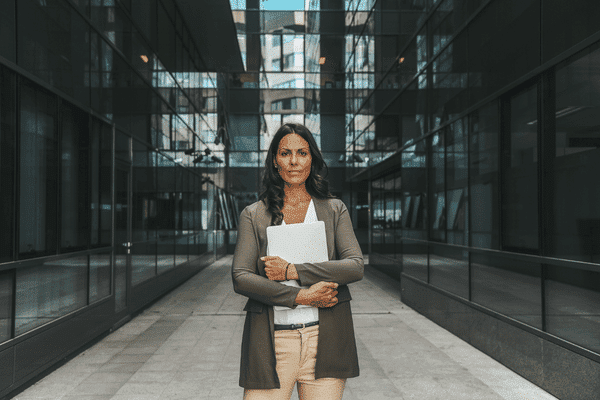 A customer testimonial video is a type of video in which a satisfied customer speaks about their experience with a product or service.
Customer testimonials are often used to build trust and credibility with potential customers, showing that the product or service is effective and has helped others.
When creating a customer testimonial video, it is important to choose a customer who is articulate and enthusiastic about the product or service. The video should also be well-produced and edited to ensure that it is professional and polished.
Event Recap
An Event Recap video is a summary of highlights from a specific event. They are typically used to promote future events or recap a past event for those unable to attend. You can also use them as a thank-you to sponsors or to build excitement for an upcoming event.
To create an Event Recap video, you will need to select the best footage from the event to include. It may involve sorting through hours of footage and choosing only the most interesting or impactful clips.
Once you have your raw footage, you will need to edit it into a cohesive story that highlights the main points of the event. Adding transitions, music, and other visuals will help tie everything together.
There is no end to the possibilities when it comes to creating branded video content. By considering the type of video that best suits your needs, you can be sure that your video effectively achieves your goals.
At this point, we're ready to discuss the basics of creating branded videos.
How to Create a Successful Branded Video Campaign?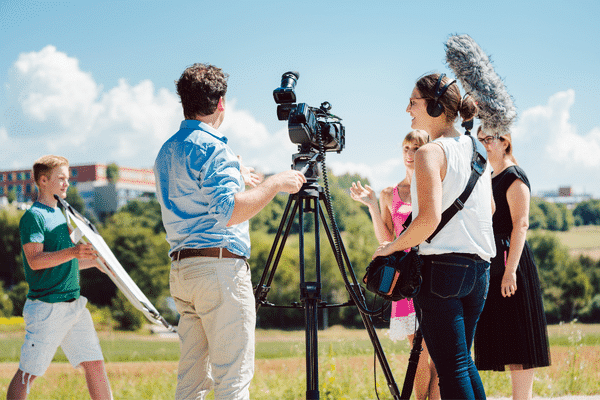 What are the steps to creating a successful branded video campaign? What best practices ensure that your video reaches your target audience and achieves your desired results?
Start with a Strong Concept
A strong concept is the pillar of any successful branded video campaign. Without a clear and concise idea, your video will likely lack direction and fail to engage viewers.
Your concept should be based on a clear understanding of your target audience and what they are looking for. It should also be aligned with your brand identity and values.
To ensure your concept is on point, start by asking yourself what you want your video to achieve. Are you looking to increase brand awareness, boost sales, or drive website traffic? Once you know your goal, you can begin to craft a concept that aligns with it.
For example, if you're targeting brand development, your video might focus on telling your company's story. If you're looking to boost sales, on the other hand, your video might highlight your product's features and benefits.
Create a Storyboard and Script Before You Start Filming
Once you have a strong concept, it's time to start putting your ideas on paper. The best way to do this is by creating a storyboard and script.
A storyboard is a visual outline of your video that includes all the key scenes and shots. It will help you plan your video and ensure everything flows smoothly.
They can also help you avoid potential problems, such as reshooting scenes because they didn't turn out the way you wanted.
Your script should include all the dialogue and narration for your video. It will keep you on track while filming and ensure that your video has a clear message. Creating a storyboard and script may seem like a lot of work, but it's worth it.
These planning tools will save you time and money in the long run.
Make Sure Your Videos are High Quality and Engaging
Before you start rolling the cameras, there are a few things you need to keep in mind.
First, your video must be high-quality and engaging. Low-quality videos will only reflect poorly on your brand and turn viewers off.
Second, your video should be original and creative. There's no point in releasing a video that's indistinguishable from all the others out there. If you want your video to stand out, it needs to offer something unique.
Lastly, your video should be well-produced. It means paying attention to lighting, sound, and editing. If your video looks and sounds amateurish, it will only damage your brand's reputation. Investing in high-quality, original, and well-produced videos is worth it in the long run.
Make Use of Interactive Elements
Incorporating interactive elements in your video is a great way to engage and create a more immersive experience for your viewers.
There are different ways you can make your video more interactive.
Calls to action: Asking viewers to take a specific action, such as sharing the video or subscribing to your channel, can help boost your campaign's reach.
Quizzes and polls: Quizzes and polls can be a fun way to encourage viewers to get feedback from viewers and learn more about their thoughts and opinions.
Links and annotations: Including links and annotations in your video can direct viewers to additional information about your product or service.
Social media integration: Blending social media tactics into your video campaign helps to spread brand awareness and connect with potential customers.
Choose the Right Music
The music you choose can be just as important as the visuals. The right music can help to set the tone and create an emotional connection with viewers, while the wrong music can completely derail your content marketing efforts.
Consider the brand voice, message, and mood you want to create. Do you intend to be funny or serious? Inspirational or informative?
After that, you can start to narrow down your musical options.
If you're going for a light-hearted, fun vibe, up-tempo songs with positive lyrics are a good choice. You might want to consider a slower, more atmospheric track for a more serious video. Softer, more relaxing music may be more appropriate for corporate videos or those meant to be informative.
Once you've selected a few potential songs, you must listen to them all the way through to ensure there are no undesirable elements (e.g., profanity, or offensive lyrics).
You should also ensure that the song is appropriately licensed for use in your video. With these considerations in mind, choosing the right music for your branded video campaign will be a breeze.
Post Your Video on Multiple Channels
Once your video is complete, it's time to start thinking about how you will promote it.
If you want people to watch your video, you must ensure it's accessible and easy to find.
The best way to do this is to post your video on multiple channels. It helps guarantee that as many people as possible see your video and have a chance to engage with your brand.
Some popular places to share videos include social media (Facebook, Twitter, Instagram), video hosting platforms (YouTube, Vimeo), and corporate websites. Of course, you also have a website or blog where you can embed your video.
It will allow viewers to watch it without having to leave your site. If you have brand partners, there's a good chance they'll be willing to post your video on their channels as well.
Remember to track the performance of your video on each channel. It will give you valuable insights into which channels are generating the most traffic and engagement. You can then adjust your strategy accordingly.
Following these tips, you can start making branded video content that will engage and delight your viewers.
Before we close, here's a highly-praised tutorial outlining a four-step approach for creating video content for brands.
Conclusion
To recap, investing in high-quality, original, and well-produced branded videos is essential to staying ahead of the competition. When used with other marketing materials, branded video content helps in increasing brand awareness, driving traffic to your website, and generating leads.
FAQs
Here are other questions about branded video content that we have not discussed in the article.
How to shoot my first branded video content
1. Start by scripting your video. It will help you stay on track and ensure that your video has a consistent message.
2. Choose a creative and professional videographer who understands your brand and mission.
3. Make sure to storyboard the video beforehand so that you get a visual of how it will look.
4. Use high-quality footage and graphics to create a polished and professional finished product.
5. Edit the video to ensure it's concise and on-brand.
How do I make a video that looks professional?
First, use a tripod to steady your camera shots. It will keep your video from looking shaky or amateurish. Second, avoid filming in bright sunlight or near a window; the harsh light will create glare and make your footage difficult to watch. Third, use good lighting when filming indoors; this will help make your video look more polished and professional. Fourth, use a clear and concise script, and make sure to enunciate clearly. Finally, shoot in a clean and well-lit space; cluttered backgrounds or dark rooms will distract from the focus of your video.
What tools do I need?
The type of equipment you'll need will depend on the nature and scope of your project. But typically, you'll need a good-quality camera, microphone, and lighting equipment. In addition, you may also need a sound mixer, video editor, and motion graphics artist, depending on your needs.