Have you ever received a push notification on your smartphone while browsing a shopping mall or a supermarket? Or a personalized message promoting a nearby restaurant or café when you're in a new city? Well, that's proximity marketing for you.
You may ask, "What is proximity-based marketing? How could it benefit my business?" We can help provide answers for you.
This blog post is a guide to using this powerful tech marketing to connect with customers and drive sales. You'll learn how to build a campaign, choose the right technology, and measure success.
What is Proximity Marketing?
Proximity marketing, also known as place-based marketing or geomarketing, is a type of advertising that uses electronic devices to interact with consumers in close physical proximity to the advertiser's point of sale.
It is a targeted form of digital marketing that relies on physical location to deliver content and messages to consumers.
In simpler terms, proximity marketing refers to using technologies such as Bluetooth, Wi-Fi, and GPS to reach potential customers with targeted messages, offers, and content based on their location.
Why is It Important for B2B?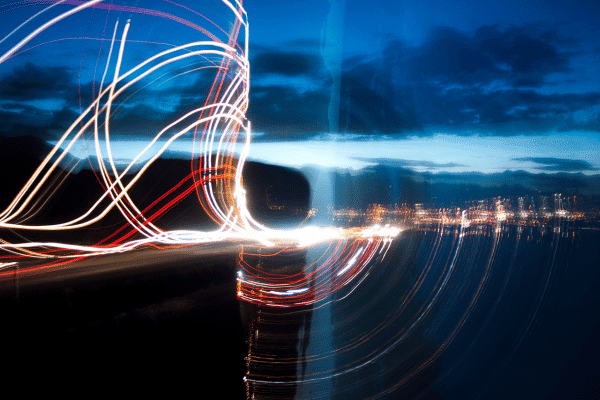 Proximity marketing is an essential tool for B2B companies for the following reasons:
A proximity marketing technique allows businesses to target their advertising to specific locations. It can chiefly benefit businesses with multiple locations, as they can tailor their marketing campaigns to each store.
Location-based marketing is an effective way to drive foot traffic to physical stores. By targeting potential customers nearby, businesses can increase the likelihood of getting customers in the door.
Mobile proximity marketing works to target specific demographics. For example, businesses can target their advertising to consumers who live in a particular area, work in a specific industry, or have a certain income level. This type of targeting allows businesses to create more effective personalized marketing messages.
It is a cost-efficient method to market your business. By only targeting potential customers who are already near your business, you can save on advertising costs while still reaching many people.
Types of Proximity Marketing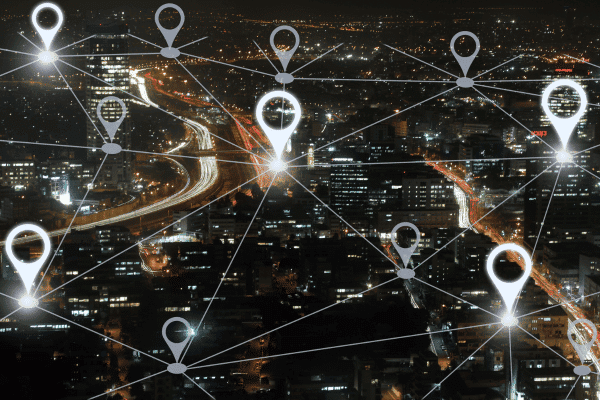 There are different types of proximity marketing, each with advantages and disadvantages. The most common types are Bluetooth, NFC, LBS, Wi-Fi Direct, and Radio Frequency Identification.
Bluetooth Beacon
Have you ever been to a store and then received a notification on your phone about a special deal at that very store? That's BlueTooth proximity marketing in action.
Beacons are tiny, battery-powered devices that use Bluetooth Low Energy (BLE) technology to transmit signals to a nearby smartphone or any BlueTooth-enabled mobile device.
When you place a beacon in a strategic location, like a retail store, it can send notifications and alerts to people who have opted in to receive them.
It provides businesses an opportunity to deliver highly targeted messages to potential customers. And for consumers, it means getting relevant information and deals when they're most likely to take advantage of them.
Near-Field Communication (NFC)
Near-Field Communication, or NFC, is a wireless technology that allows two devices to exchange data when placed within proximity. NFC is similar to Bluetooth in that it can trigger notifications and alerts on any mobile app.
However, NFC has a shorter range than Bluetooth and doesn't require a battery.
NFC is commonly used in contactless payments, like Apple Pay and Android Pay. But it can also be used for proximity marketing purposes.
For example, some businesses place NFC tags near their products that trigger information about the product when a consumer's smartphone is placed near the tag.
Location-Based Services
Location-Based Services, or LBS, is a technology that uses GPS and other data to provide information and services based on a person's location.
While LBS have been around for years, they have become increasingly popular due to the widespread adoption of GPS-enabled smartphones and other mobile devices.
You can use LBS for various purposes, including navigation, fitness tracking, traffic updates, restaurant and retail coupons, and push notifications from businesses near the user's location.
Wi-Fi Direct
Wi-Fi direct is a Wi-Fi standard that allows two devices to connect directly to each other without the need for a wireless router.
You can apply the technology for everything from file transfers to multiplayer gaming, and most major operating systems, including Android, iOS, Windows, and macOS, support it.
Businesses can use Wi-Fi Direct by creating a private network between their devices. It allows for secure file transfers and direct communication between employees. You can also use Wi-Fi Direct for demonstrations and presentations.
It is an ideal way for businesses to connect with potential customers personally. By providing Wi-Fi Direct, companies can send targeted messages and special offers directly to people's phones and laptops as they walk by.
Radio Frequency Identification
Radio Frequency Identification, or RFID, is a type of proximity marketing that uses radio waves to communicate between devices.
RFID tags are stuck on products, and when a consumer's RFID-enabled device comes within range of the tag, it can trigger an action.
For example, some stores use RFID tags to keep track of inventory. Whenever somebody takes a product from the shelf, the tag is updated in real-time, so the store knows when to replenish it.
Businesses can also use this information for marketing purposes. For example, if a consumer picks up a product and then puts it back on the shelf, the store could notify them about a special offer on that product.
Geofencing
Geofencing is a type of proximity marketing that uses GPS or radio frequency (RF) to construct a virtual geographic borderline around a specific location. Businesses can use geofencing to target mobile users within a certain radius of their store or office.
When users enter the geofenced area, they can receive marketing messages, like triggering location-based discounts or coupons. Geofencing can also target employees of a specific company or visitors to a trade show or conference.
Ultrasound
Ultrasound proximity uses high-frequency sound waves to target potential customers within a certain radius of your business.
The sound waves are inaudible to the human ear but can be picked up by electronic devices such as cell phones, laptops, and iPods. When the sound waves hit these devices, they will trigger a response that will display your marketing message.
Proximity marketing technology effectively drives foot traffic, generates sales, and builds brand awareness and loyalty among potential customers. So, how can you get started with proximity marketing?
How to Strategize for Proximity Marketing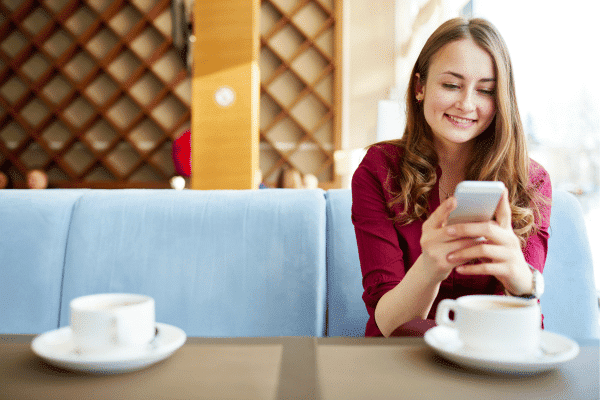 A successful proximity marketing campaign requires careful thinking and planning.
Here are the key steps for launching a proximity marketing campaign:
Define your objectives and target audience.
Your objectives and target audience should be front and center in your mind. Your marketing efforts will be fruitless if you don't know whom you're trying to reach or what you want to achieve.
Establishing a clear understanding of your objectives and target audience is relatively simple. First, take some time to consider what you hope to accomplish with your proximity marketing campaign. Do you want to boost brand awareness? Increase foot traffic? Generate leads? Then, start deciding who your ideal target customer is.
What demographics do they fall into?
What needs and wants do they have?
What kind of devices do they use?
Do they have a proximity-aware mobile app?
What type of content are they likely to engage with?
By developing a well-defined strategy from the outset, you'll be in a much better position to achieve success with your proximity marketing efforts.
Identify the Best Type of Proximity Marketing Technology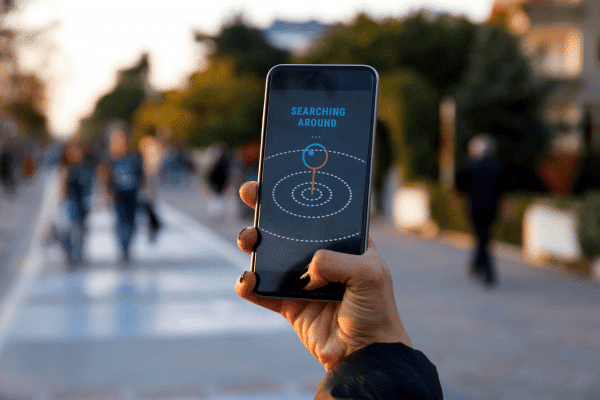 Now that you know your target audience and what you want to achieve, it's time to start thinking about the best way to reach them. Several proximity marketing technologies are available, each with its strengths and weaknesses.
To choose the right technology for your campaign, consider the following factors:
The type of devices your target audience uses: If your target audience mainly uses Android smartphones, you'll want to focus on Bluetooth beacons. However, iBeacons might be a better option if they're using iPhones.
The range you need: Some technologies, like NFC tags and QR codes, have a very short range (a few centimeters at most). Others, like Bluetooth beacons and Wi-Fi, have a much longer range (up to several hundred meters).
The environment you're working in: If you plan on using proximity marketing indoors, NFC tags might be the best option. However, Bluetooth beacons could be a better fit if you're targeting consumers outdoors.
The level of interactivity you want: NFC tags and QR codes can be limited. Others, like Bluetooth technology and Wi-Fi, can provide a much richer experience for users.
Once you've considered all of these factors, you should have a good idea of which technology is best suited for your needs. If you're unsure, we recommend testing out a few different technologies to see which works best for you.
Create a Compelling Content Strategy
Your content strategy is arguably the most critical component of your proximity marketing campaign.
After all, no matter how good your technology is, it won't matter if you're not using it to deliver content that resonates with your target audience.
Compelling content is relevant, engaging, and useful to your target audience. To create content that fits this criterion, go back to the needs and wants of your target audience.
What type of information are they looking for? What type of problem do they need help solving? Once you understand their needs well, you can produce content that meets them.
Again, consider the type of devices your target audience is using. For example, if you're targeting consumers with NFC tags, you'll need to create content that can be quickly and easily read on a smartphone.
On the other hand, if you're using Bluetooth beacons, you have more leeway regarding the type and length of content you can deliver.
Finally, ensure that your proximity marketing campaigns showcase the content's overall tone and style. Your campaign is an extension of your brand, so your content must be consistent with the rest of your marketing efforts.
Choose a Location with the Highest Foot Traffic
The location or venue of your proximity marketing campaign is just as important as the technology and content you're using. There's no point in investing in the best technology and creating the most compelling content if your target audience isn't exposed to it.
There are several ways to determine where your target market congregates. You can conduct market research, surveys, and interviews to learn more about their habits and preferences.
Once you've identified a few potential locations, you can use data from foot traffic sensors to see which are most popular with your target demographic.
When choosing a location or venue for your campaign, there are a few things you need to keep in mind.
Consider the type of environment you're working in. Is it indoors or outdoors? If it's indoors, is it a retail store, office building, or other public space? If it's outdoors, are you targeting a specific event or just general foot traffic?
Think about the size of the area you're working with. A large space like a shopping mall will require different technology than a small space like a grocery store.
Make sure the location is accessible. Your target audience will need NFC-enabled smartphones to interact with your content if you're using NFC tags.
Consider the amount of foot traffic in the area. The more people you can reach, the better. However, you'll also need to make sure your campaign can scale to reach the number of people you're targeting.
Promote Your Campaign
Now that you've planned and executed your proximity marketing campaign, it's time to promote it.
How can your target audience know about your campaign unless you tell them?
Here are five promotion ideas to get you started:
Place proximity marketing beacons in high-traffic areas of your business.
Make sure your website is beacon-enabled and provides clear calls to action for customers.
Use targeted social media campaigns to drive awareness and engagement with your proximity marketing campaign.
Integrate beacon technology with existing customer loyalty programs to reward customers for engaging with your brand.
Deploy interactive content (such as videos or surveys) near your beacons to capture customer feedback and data insights.
Conclusion
B2B businesses progressively find an extremely valuable tool as proximity marketing gains momentum in the marketing world. Knowing the basics, you can implement proximity and affinity marketing campaign strategies. Keep the tips in this article in mind as you develop your strategy to ensure a successful outcome.
FAQs
Here are other questions about proximity marketing that we have not discussed in the article.
What are the challenges with proximity marketing?
1. Getting consumers to opt-in to receive proximity marketing messages. Most people are uncomfortable with being spammed with ads while trying to conduct business or just go about their day. So convincing consumers to willingly sign up for these messages is critical.

2. Ensuring that the messages are relevant and interesting to the consumer. No one wants to be bombarded with irrelevant ads and special offers, so it's important that businesses only send messages that will be of interest to the consumer.

3. Making sure the technology works as intended. There are many moving parts to a successful proximity marketing campaign, so ensuring everything is working properly is crucial.
How can I measure the success of my proximity marketing campaign?
There are a few key metrics you can track to measure the success of your proximity marketing campaign:
1. Reach: How many people were exposed to your campaign? You can measure it by tracking the number of Bluetooth-enabled mobile devices interacting with your beacon(s).
2. Engagement: How many people interacted with your campaign? You can do it by tracking the number of people who redeemed coupons or clicked on links in your proximity marketing messages.
3. ROI: How much revenue did your campaign generate? You may track the sales lift attributable to your proximity marketing campaign.
What content can I deliver with proximity marketing?
Here are just a few ideas for the types of content you can deliver with proximity marketing: 
Location-based coupons and deals
Product info and recommendations
Event notifications and reminders
Entertainment content (such as videos or games)
Customer surveys and feedback forms