Today's modern seller needs access to data and analytics. No longer is it good enough to just amass your sales team with product information and demos. You must arm them with data-driven sales enablement.
All sales support resources must coalesce into an adaptive and progressive supply system.
Without this unified approach, organizations risk falling behind with inadequate tools or strategies for successful customer engagements.
With data-driven sales enablement, your team can increase revenue development while reducing disorganized support activities in their organization.
Read on to learn how you can become a data-driven B2B sales development team.
What is Data-Driven Sales Enablement?
Sales enablement is the strategic process of aligning sales operations with the company's go-to-market strategy. The goal is to give sales teams the resources they need to achieve their quotas successfully.
Data-driven sales enablement takes this one step further by using data to inform every decision made about how to enable sales teams.
This data will guide you on which leads to target, what content to provide, or how to structure incentive programs. Sales enablement will be more effective by using accurate information to identify trends and areas for improvement.
Now, what are the ten things your team needs, so they get to work smarter, not harder?
10 Must-Haves for Data-Driven Sales Enablement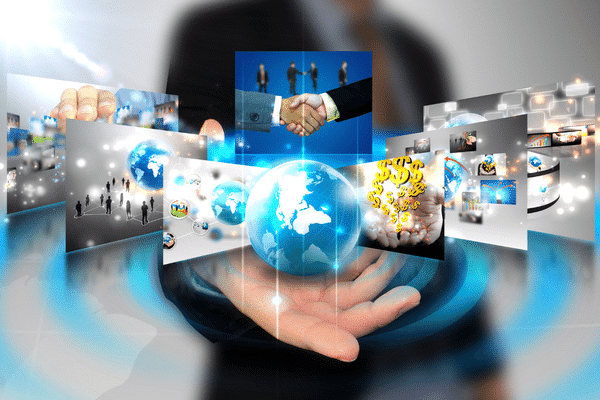 1. Sales Intelligence
Sales intelligence (SI) is the combination of internal and external data that provides insight into prospects and customers. The information contains everything from contact information to account history to social media activity. By harnessing the power of Sales intelligence, sales teams can identify new opportunities, nurture existing relationships, and close more deals.
SI tools typically collect data from different sources, including CRM systems, marketing automation platforms, social media networks, and public records.
This data is then organized and presented in an easy-to-use interface, such as a dashboard or a report.
SI tools also usually include lead scoring and real-time alerts, which help sales teams prioritize their efforts and stay on top of the latest developments.
2. Data-Driven Marketing Automation
Data-driven marketing automation (DDMA) is a technology that enables businesses to collect and use data to automate marketing tasks. Marketing automation can help sales teams by automatically generating leads, nurturing them with personalized content, and scoring them based on engagement levels.
It is possible for businesses to save time and resources by using data to drive marketing automation while delivering highly personalized and relevant messages to their prospects.
3. Sales Content Management
Sales content management (SCM) is a system that helps sales teams manage their content, so it's convenient to find and use the right materials at the right time. SCM systems usually include version control, digital rights, and workflow management.
SCM systems help sales teams keep their content organized and up-to-date, quickly finding and using the most relevant materials for each opportunity.
4. Sales Process Automation
Sales process automation (SPA) is the use of technology to automate repetitive sales tasks. SPA can help sales teams automate administrative tasks, such as creating quotes and proposals, so they can spend more time selling.
SPA platforms usually include a drag-and-drop interface that makes creating workflows for common sales tasks easy. An event can trigger these workflows, such as a customer reaching a certain stage in the buying cycle.
5. Customer Relationship Management (CRM) Integration
Customer Relationship Management (CRM) Integration integrates customer data across all departments and touchpoints in your organization. With CRM, you get a 360-degree view of your customers, essential for providing personalized experiences and building long-lasting relationships.
CRM Integration can be challenging as it requires data from multiple sources to be collected, cleansed, and normalized.
However, the benefits of CRM Integration are clear: it gives you a complete picture of your customer, leads to better decision-making, and ultimately results in higher sales.
6. Territory and Account Planning
Territory and account planning is a process that sales organizations use to partition their sales territories and manage customer relationships.
The goal of territory and account planning is to optimize the performance of every sales rep by ensuring that they are working with the right mix of customers in the most efficient way possible.
In many cases, businesses will create maps that salespeople can use to visualize their territory. It helps them know where their boundaries are and plan their time accordingly.
They also create strategies for how best to approach each account, considering customer needs, sales cycle length, marketing collateral usage, and competitors.
7. Pipeline Management
A pipeline management process involves tracking and managing sales opportunities as they move through the sales funnel. Pipeline management helps sales teams stay organized, efficient, and focused on the right opportunities.
Pipeline management starts with creating a pipeline template that defines the various stages of the sales funnel. This template then tracks opportunities as they move through the funnel.
Pipeline management platforms often include lead scoring and forecasting that help sales teams prioritize their time and resources.
8. Sales Coaching
Sales coaching provides guidance and support to sales representatives to help them improve their performance. It can take many forms but typically includes regular check-ins, goal setting, and skills development.
Sales coaching aims to help sales managers and reps to improve their performance by providing them with an effective technique and guidance. You can do it in person or virtually, and many organizations are now turning to sales coaching platforms to deliver this support.
9. Sales Enablement Analytics
Sales enablement analytics refers to the application of data-driven analysis to improve sales teams' performance. It involves tracking a range of metrics, such as customer acquisition rates, win rates, and revenue per lead. By understanding how these metrics interact, sales leaders can identify areas where they can improve performance.
For example, low customer acquisition rates may indicate that the sales team is not generating enough high-quality leads. And if win rates are low, it may suggest that the sales team is not closing enough deals. Sales enablement analytics can help sales leaders to pinpoint these issues and take action to address them.
10. Continuous Improvement
Continuous improvement is a mindset and approach that organizations adopt to drive performance continuously. In sales, continuous improvement means constantly looking for ways to optimize the buying process and improve results.
It can involve experimenting with new technologies, processes, or strategies. It also requires regular reflection and feedback to identify areas of improvement. By continuously iterating and improving, sales teams can verify that they are always operating at their best.
Time-tested Steps to Creating a Successful Data-Driven Sales Enablement Strategy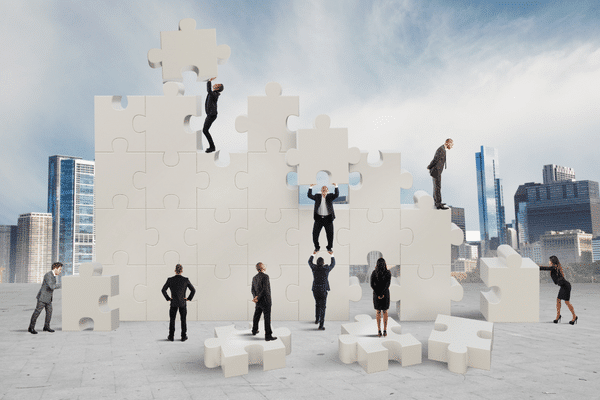 So, how can you create a sales enablement strategy to help your team succeed?
Here are the seven time-tested steps to get you started:
Step 1: Define Goals and Objectives.
You need to set some goals for what you want to happen. A data-driven sales enablement strategy has three primary goals: to increase customer lifetime value, reduce customer acquisition costs, and improve customer retention.
Step 2: Identify the Metrics for Measuring Success.
You can use different metrics to measure the success of your sales enablement strategies.
Conversion rates are a metric used to measure how successful a salesperson is at converting leads into paying customers. Basically, it shows what percentage of leads are successfully converted into customers.
The average sale value is a metric used to measure how much money a company makes on each sale. It measures the average amount of revenue generated by each sale.
Customer lifetime value (CLV) is a metric used to measure how much money a company makes on each sale. It measures the average revenue each customer generates over the lifetime of their relationship with the company.
Cost per acquisition (CPA) is a metric that measures how much it costs to acquire a new customer. It evaluates the costs of marketing, sales, and product development.
Reduced time to close (RTC) is a metric that measures how long it takes for a salesperson to close a deal successfully. A shorter RTC indicates that the salesperson is more efficient and effective.
Step 3: Collect Data
Data can come from different sources, including customer surveys, financial data, CRM data, website data, and social media data.
Step 4: Clean and Analyze Data
Consider these tips when cleaning your data.
First, you want to verify that all of your data is accurate. It means removing any duplicate or incorrect entries.
Next, you'll want to format your data so that it's easy to read and understand. This step may include creating charts or graphs and labeling each piece of data clearly.
As a final step, establish a system for regularly tracking and updating your data.
Once you have clean, accurate data, you can begin to analyze it. Look for trends and patterns in your sales data, and use this information to create goals and objectives for your sales team. You must also look for opportunities where your sales team could use more support. It could come from additional sales training or specific product or service resources.
Step 5: Create Reports and Dashboards
After you have collected and analyzed your data, it's time to create reports and dashboards to support your sales strategy. These reports and dashboards provide sales reps with the information they need to identify opportunities, track progress, and measure success. To do this, you'll need to select the right metrics and KPIs.
Dashboards are a great way to do this, as you can customize them to show only the most relevant information. Reports can also be useful but tend to be more static and less flexible. Whichever approach you choose, make sure that your visuals are clear, concise, and easy to interpret.
Step 7: Share Your Findings
Now, you have collected, analyzed, and visualized your data. The next step is to share your findings with the relevant stakeholders. It includes sales executives, managers, and business development representatives.
Step 8: Implement Changes
After you have shared your findings, be prepared to implement changes where needed. This could mean changing your sales strategies, revising your goals, or investing in new resources.
Conclusion
These are just some of the must-haves for today's modern seller. To be successful in today's market, you need to have a data-driven approach to sales enablement. Remember, each valuable data is an effective sales enablement tool.
FAQs
Here are other frequently asked questions about data-driven sales enablement that we have not discussed in the article.
What is a Data-Driven Sales Approach?
A data-driven sales approach is a methodology for selling that relies on data and analytics to drive decisions. 
Businesses can use this approach in many ways, but typically it involves using data to identify potential customers, track and understand customer behavior, and then using that information to inform you about how best to reach and sell to those customers. 
A data-driven approach can also help develop customized sales strategies for different types of customers. 
What Is a Sales Enablement Manager?
A sales enablement manager is a professional who oversees and facilitates the sales process by ensuring that all members of the sales team have the tools and resources they need to be successful.

Their responsibilities may include:
1. Creating and managing sales materials.
2. Developing training programs for the sales team.
3. Creating and managing customer databases.
4. Conducting market research.

This professional also coordinates with other departments within the company to ensure that the overall sales process runs smoothly.
How to choose the right sales enablement platform and CRM solution?
1. Define your needs. What do you want the sales enablement and CRM solution to do for you? Make a list of specific features and functions important to your business. 
2. Do your research. Compare different solutions and read reviews from other businesses that have used them. 
3. Demo the solutions. Be sure to test out any solutions you're considering to see how they work in practice and if they fit your needs. 
4. Choose the right solution for you. There is no single "right" answer for this. The best choice is the one that meets your specific needs and works best for your team.