The B2B Twitter strategy has rapidly become one of the most popular techniques for connecting with customers, hosting crowdfunds, sharing information, and marketing products.
As businesses increasingly rely on social media for marketing, many find that Twitter is among the most effective social media platforms. CMI's research shows that 82% of B2B companies are using Twitter for marketing purposes.
Here we offer advice on using Twitter for your marketing campaigns: connecting with other businesses, building relationships, and providing valuable information.
Read on.
What are the Benefits of a B2B Twitter Strategy
Twitter offers many advantages for businesses looking to connect with other companies. Here are eight benefits of using Twitter as part of your sales and marketing strategy:
Increased Exposure and Reach
Greater Engagement and Interaction
Connection with Industry Thought Leaders
More Opportunities to Connect with Customers
Improved Brand Awareness
Better Competitive Analysis
Advance Update on Industry News and Trends
Better Insights Into Customer Behavior and Preferences
Let's explain each one.
Increased Exposure and Reach
Twitter provides businesses with an unparalleled platform to grow their visibility and expand their reach. It's never been easier for companies to become part of the conversation surrounding their brand, industry, or product lines.
With a well-executed Twitter strategy, businesses can find new leads and opportunities and get more website traffic. You can get to a large number of people in a short amount of time.
Greater Engagement and Interaction
Twitter allows businesses a direct interaction with their target audience in a casual and engaging way. By tweeting exciting and relevant content, businesses can create a dialogue with their followers, encouraging engagement and interaction. It can help build relationships and trust.
Connect With Industry Thought Leaders
Twitter is an excellent platform for associating with industry thought leaders and influencers. You can follow them, retweet their tweets, and join in on conversations. Doing it can help build your authority and credibility.
More Opportunities to Connect with Customers
By building a Twitter presence, businesses can quickly and easily respond to customer inquiries, feedback, and complaints. It helps create a more responsive customer service experience. Businesses can also use Twitter to proactively contact customers and offer support and assistance.
Improved Brand Awareness (leads and sales opportunities)
Twitter launched in 2006 and has become one of the most popular social networking platforms. With over 320 million monthly active users, Twitter is a potent tool for marketing and networking. If you get your steps right, you can build a large following of potential customers and clients that you can convert into leads and sales.
Keep Tabs on Your Competition
Twitter is a powerful business research tool. Following your competitors on Twitter can get an inside look at their marketing strategies, product development, and customer service efforts.
You can also see how they interact with their customers and what kind of feedback they're getting. This information is invaluable for developing your marketing strategies and improving your products and services.
Twitter can also monitor customer sentiment about your competitor's products or services. By tracking mentions of their brand, you can get a sense of how customers feel about their offerings and identify any potential areas of opportunity.
Advance Update on Industry News and Trends
Twitter is a powerful platform that allows users to share real-time information. This makes it an ideal tool for staying up-to-date on industry news.
By following the right people and using the right hashtags, you can quickly and easily receive updates on breaking news. As you discuss with other industry experts, you gain valuable insights and perspectives on current trends.
Better Insights Into Customer Behavior and Preferences
By monitoring conversations and tracking hashtag usage, businesses can see what customers are talking about and what they're interested in. You can use this information to tailor marketing strategies and create more targeted content.
With Twitter chats, one-to-one conversations, and advanced mobile device search features, it's easy to find potential customers based on their location, interests, or keywords.
This valuable data allows businesses to connect with potential customers and create more personalized interactions.
These are what Twitter can do for you. But like any social media marketing strategy, it's important to remember that success on Twitter requires a well-organized approach.
The next section will be about making the most of your Twitter presence and creating a successful B2B Twitter strategy for your business.
How to Develop a B2B Twitter Marketing Strategy for Your Business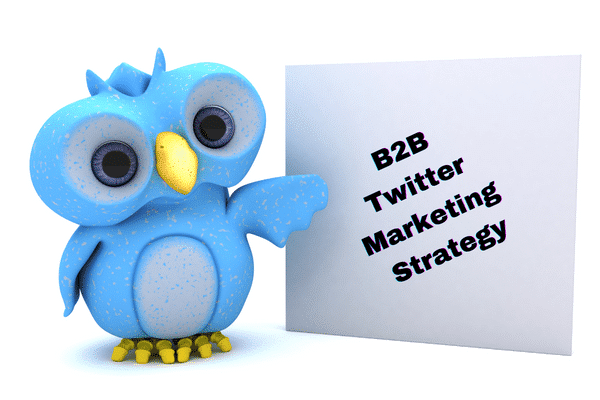 Having discussed the benefits of Twitter for business, it's time to start creating your own Twitter marketing tactic.
Here are the key elements that you need to include in your strategy:
Research
Before you start creating Twitter marketing campaigns, it's important to take some time to research your audience and understand what they're interested in.
What kind of content are they sharing?
What questions are they asking?
What kind of hashtags are they using?
By understanding your audience, you can segment them into groups and craft content that appeals to their specific interests. Creating tweets that resonate with your audience will be difficult without this information.
You must keep up with the current trends in Twitter marketing. What was effective in the past might not work this year, so staying on top of the latest changes is important.
Consistent engagement is vital when it comes to building a successful Twitter following. One way to get involved is to follow other Twitter users and engage in conversation actively.
Seek out customers and influencers in your industry, and follow them to see what they're saying about your brand. Don't hesitate to jump into conversations and offer your insights and perspectives.
Another way is to create original content that will interest your target audience. It could include blog posts, infographics, images, or video content. By sharing compelling content, you'll increase the likelihood that other users will share it with their followers, multiplying your reach and helping you build a larger following.
Involvement
Respond promptly to any mentions or messages directed at your brand. By showing that you're responsive and engaging with customers, you'll create a positive impression of your brand that could lead to increased sales.
Influencers
Twitter is full of influencers who can help promote your brand to a wider audience. These people with a large following are respected and trusted by their followers. If you can get an influencer to tweet about your brand, you'll reach a new group of potential customers.
To find influencers, you can use Twitter's search function to find people in your industry who are actively tweeting. You may also use third-party tools like Followerwonk to search for influencers by location, bio, or keywords.
Once you've found prospective influencers, look at their tweets and followers to see if they fit your brand well.
Once you've found some influencers who are a good match, reach out to them and see if they'd be interested in working with you. Many influencers are open to partnering with brands, but it's important to remember that they'll want something in return.
Be ready to offer something they'll find valuable, such as a free product or exclusive access to content.
Providing value is essential to business success, regardless of your goals. On Twitter, this means publishing interesting, informative, or entertaining tweets. Your followers want timely, relevant information that is beneficial to them.
But it's not enough to simply tweet out links to articles or blog posts – you need to add your commentary and thoughts to get people to read what you're sharing.
You must provide value in every tweet, whether it's through humor, insights, or simply by offering a different perspective.
Note that Twitter is a fast-paced mobile platform, so you need to be able to capture attention quickly. That means creating tweets that are concise, interesting, and visually appealing.
Generate strong headlines and images to grab attention, and include a call-to-action, so your followers know what you want them to do next.
Hashtags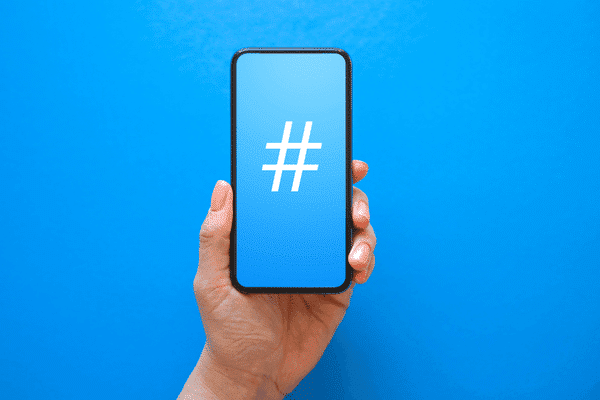 Hashtags are an essential part of Twitter marketing. They help you categorize your tweets and make them more accessible for people to find. When used correctly, hashtags can expand the reach of your tweets and help you connect with new followers.
Research the best hashtags for your industry. You can use Hashtagify to find popular hashtags related to your keywords.
Once you've found some relevant hashtags, include them in your tweets. But don't go overboard – too many hashtags make your tweet seem spammy.
In addition to using industry-specific hashtags, you should also consider using trending hashtags. These are hashtags that are popular at the moment and are being used by everybody.
You can find trending hashtags by checking Twitter's Explore page or using a tool like TrendSpottr.
When using hashtags, ensure they're relevant to your tweet and add value to the conversation. Don't use them just for the sake of it – that will only make your tweets seem inauthentic.
Promotion
Even your promotion should add value to your followers; that includes both organic and paid content. It must be timely, relevant, and targeted to the right audience.
When creating promotions, make sure the offer is clear and easy to understand. Your followers should be able to tell at a glance what they're getting and how to take advantage of the offer. Include all the relevant details, such as expiration date, promo code, and terms and conditions.
Tools need for promoting:
If you want a wider reach on Twitter, you can use Twitter Ads. It is a paid service that allows you to promote your tweets to a wider audience. With Twitter Ads, you can target your ads to specific demographics, interests, and behaviors.
Promoted tweets are tweets that you pay to promote. They appear in the timeline of your followers and people who follow similar accounts. Promoted tweets can be a great way to increase the reach of your tweets and get more people to see them.
Lead generation cards allow you to collect leads directly from Twitter. You can include a call-to-action and a form on your lead generation card, so people can sign up for your newsletter or download a white paper without leaving Twitter.
Website cards are similar to lead generation cards, but they're designed to drive traffic to your website. They include a call-to-action, your website's URL, and a photo or video.
These tips will help you create effective tweets that reach a wider audience and build brand awareness. Now, what are the types of tweets that will help you reach your goals?
7 Types of Tweets That Get Results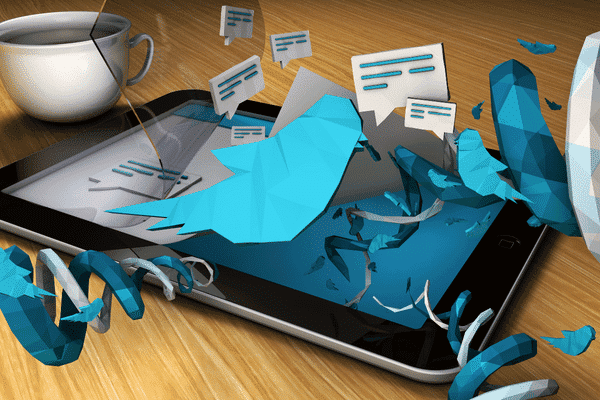 With over 500 million tweets sent daily, it's not a walk in the park to stand out on Twitter. But it's not impossible. You must zero in on quality over quantity if you want more engagement, clicks, and retweets.
Here are seven types of tweets that are sure to get results:
1. Engaging questions: Asking questions is a great way to encourage engagement. Pose a question related to your industry or niche and invite your followers to weigh in.
2. Compelling statistics: Did you know that 56% of consumers say they buy from a brand that offers personalized content? Share interesting statistics like this to capture your audience's attention.
3. Behind-the-scenes looks: Give your followers a peek behind the scenes of your business. Show them what goes into making your products or services, or give them a glimpse of your company culture.
4. User-generated content: User-generated content, or UGC, is incredibly powerful. Curate and share photos and videos your fans and followers created for maximum impact.
5. Industry news: Keep your followers up-to-date on the latest industry news with tweets that link to articles or blog posts from trusted sources.
6. Tips and advice: Provide value to your followers by tweeting tips and advice related to your industry or niche. For example, if you're a real estate agent, you could tweet tips for first-time homebuyers.
7. Promotions and calls-to-action: Let your followers know about special promotions or calls-to-action tweets with images or videos for maximum impact.
4 Tips for Getting More Twitter Followers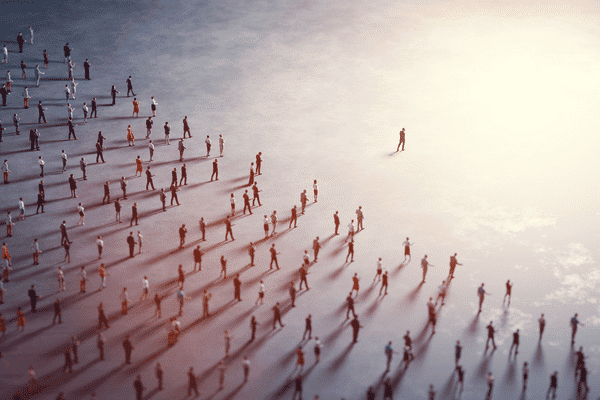 Yes, Twitter is a great way to connect with customers and promote your business, but only if you have a lot of followers. The more followers you have, the larger your potential audience is.
Here are four must-haves to help you get more followers:
Recognizable Profile
Your profile is the first thing people see when they visit your page, and it's your opportunity to make a good impression. Make sure your profile picture is clear and easy to see and your bio is interesting and informative.
Try experimenting with different combinations of images and text to find what works best for you. And remember, your profile is an ever-evolving work in progress, so try new things from time to time.
With a little effort, you can turn your profile into a powerful tool for attracting new followers.
Shareable Content
Shareable content is content designed to be easily shared by your audience on social media channels. It educates, entertains, or both. While all types of content can be shared on any social media platform, shareable content is designed to be engaging and easy to share.
So how do you create shareable content?
First, it's essential to understand what makes your audience tick. Then, use compelling visuals and headlines to grab attention and encourage people to click.
Finally, don't forget to include social sharing buttons on your blog posts and website so that it's easy for people to share your content with their followers.
Twitter Thread
Twitter Community
Building a community on Twitter takes time and effort, but it's worth it. Why? Because a strong community amplifies your voice and helps you reach new audiences. It amplifies your reach and allows you to attract new followers organically.
A supportive community can also provide valuable feedback and insights that can help you improve your Twitter strategy.
Your followers are your most valuable asset on Twitter, so it's necessary to put effort into growing your audience. These techniques will help you to create a successful Twitter presence for your business.
Here's a video that reveals 7 Twitter growth hacks that will help you get a quick start on the platform, and build your audience fast this year. You'll know how to leverage Twitter to grow an engaged audience for your business.
Conclusion
Always keep your Twitter strategy top of mind. Make sure you are tweeting with a plan and that your tweets are aligned with your business goals. Remember to use data-backed strategies to determine what content resonates with your audience and how you can improve your Twitter content marketing approach.
FAQs
Here are other questions about the B2B Twitter strategy that we have not discussed in the article.
How to make my Twitter a business account?
Converting your personal account to a business account will give you access to some Twitter features that are designed specifically for businesses and help you better manage your Twitter presence. 
To convert your account to a business account: 
1. Log in to your personal account on Twitter.com and click on the icon in the top right corner of the screen (it looks like a little person). Then, click "Settings and privacy."
2. On the next screen, click "Account" in the left sidebar menu. 
3. Scroll down to the "Account type" section and select "Convert my @username into a business profile."
How do B2B companies use Twitter?
B2B companies often use Twitter to build relationships with potential and current customers. They tweet about industry news, answer customer questions, and offer discounts and special promotions. Some use it as a customer service tool, while others share news and updates about their company or industry. B2B companies also use Twitter to generate leads and sales.
How do you grow B2B on Twitter?
The best way to grow your B2B Twitter presence will vary depending on your industry, target audience, and marketing goals. However, there are some general tips you can follow to help increase your exposure and engagement on Twitter. 
First, make sure you're using relevant hashtags in your tweets. It will help ensure that your tweets are seen by people interested in your words. You should also consider running Twitter ads targeting specific keywords or interests.
Regarding content, tweeting helpful information or insights related to your industry is a great way to attract attention and build relationships with other businesses on Twitter.