Purchase Intent or buyer's intent is a total game-changer when marketing your product or service.
Imagine having the advantage of targeting customers you know are ready to buy.
Marketing managers leverage consumer purchase intentions to predict future sales and tailor their efforts for maximum impact. Understanding these trends allows them to create campaigns that accurately target customer spending habits.
A marketing department can also foresee future product demand and assess how their marketing actions will impact those foreseeable sales.
In some cases, marketers use purchase intent to gauge consumer appetite for new products through concept and product testing.
Such research helps them decide whether launching a new item is worth it and how best to promote the product to maximize sales potential.
In this article, you will learn what purchase intent is, why it's essential, and how to use it to create a more profitable marketing funnel.
What is the Customer's Purchase Intention?
Customer purchase intention is the attitude and desire of a potential customer regarding the potential to move forward with making a purchase. It encompasses rational and emotional factors influencing a person's decision to buy something.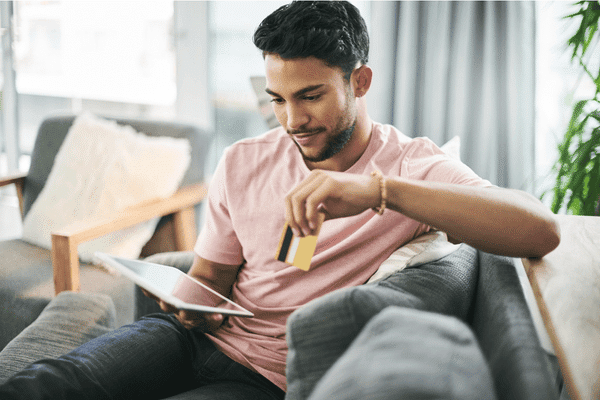 Determining purchase intent supercharges your marketing strategies.
To find the purchase intentions, you must look at demographics, engagement, past purchases, and how they interact with your marketing messaging. Interpreting all these factors determines whether or not your customer is ready to purchase.
Purchase intent help if you have some customers that need more nurturing. You can market more of your information-rich content to them so that they can build some trust and feel more confident to buy from you.
Levels of Purchase Intentions
These are the levels of purchase intent that can be identified and measured.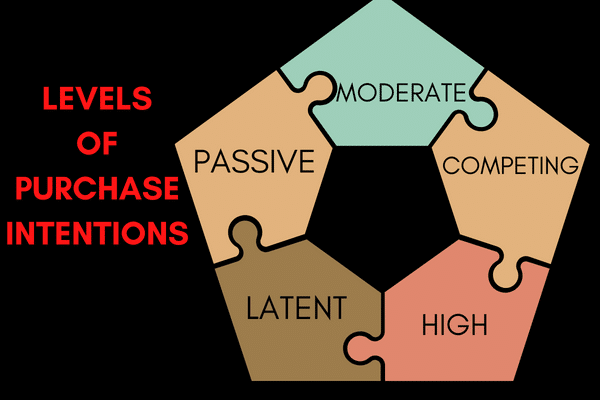 Note that not all consumers will progress through all levels. Some may skip certain stages or move back and forth between stages. The cycle represents the overall purchasing process, with the goal being to move as many consumers as possible from latent purchase intent to high purchase intent and ultimately to a successful purchase.
Why You Should Pay Attention to Purchase Intent
Every business needs a good marketing strategy to be successful and profitable. And wouldn't it be amazing to be able to predict your revenue growth more accurately?
Knowing at what stage of your marketing funnel your customers are and whether they're ready to buy, or need more nurturing, is essential for successful marketing.
Here are five reasons why you should measure purchase intent:
1. It's a valuable metric
Purchase intent gives you an understanding of how likely customers are to purchase a product or service after they search for it online. This information can help you make more informed decisions about which products or services to add to your offerings and where to allocate resources within your business.
2. It helps you understand what customers are looking for
By understanding purchase intent, you can get a better sense of customer demand and how often they're searching for them. It will help you optimize the customer experience.
3. It guides product development efforts.
Knowing which products or services have high demand helps guide product development efforts so that new offerings meet customer needs. Understanding purchase intent also helps inform pricing strategies so that prices reflect customer demand levels accurately and fairly without undercutting profits too much.
4. It identifies new opportunities.
By tracking purchase intent data over time, companies can identify new opportunities in their industry and discover untapped markets before competitors do. They can anticipate changes in customer behavior before they happen so that they can adjust their strategies accordingly.
5. It improves customer retention rates.
Understanding customer preferences through purchase intent data helps companies:
Create more customized experiences that lead to higher customer satisfaction levels, which leads to increased loyalty over time and higher retention rates
Identify and address any issues or concerns that might prevent a customer from making a repeat purchase. It can help you build a loyal customer base and increase the overall success of your business.
It also makes the buying process much easier because you're getting the sale from those showing clear signs they're ready to buy, and you're not being too pushy for the ones who aren't.
Market smarter, not harder.
If you want to understand the buying behaviors of your existing customers, or your target market, look at the intent data of your business.
What is Intent Data?
Have you noticed how every major website and app now asks for your permission to track your activity? They do this to target specific ads to you based on your buying behavior and interests.
The more these are catered toward you specifically, the more likely you'll buy, especially if you've been searching online for a solution to a problem.
Intent data is collected by gathering information on internet activity. This information is then stored in a database.
As a business, you can tap into this valuable information to target customers who show interest in your offer and make it easier for you to predict when and how to capture the sale.
If you know who to target, you can increase your conversion rates because you'll be marketing toward consumers actively looking for your solution.
How is Intent Data Collected?
Third-party vendors – more on this later – collect research activity across the internet. They look for any content consumption. If activity from a user spikes on a specific topic – meaning they're searching more and consuming more content in that topic – that signals that they intend to purchase.
You get this data by purchasing it from these third-party vendors.
Many of these platforms are designed to assist B2B businesses, so this is valuable data to collect if you market to other businesses.
How to Calculate Purchase Intent
There are several ways to calculate your purchase intent without purchasing data from a third-party vendor. Still, it would only be limited to users already aware of your brand.
When calculating buyer intent, look at website analytics to see which pages are viewed the most and look at website engagement. You can analyze this data to get a good idea of their intent to buy your product.
Marketers may also use a more direct method and ask their audience through surveys. You can do this on your social media platforms, email campaigns, or directly on your website.
The following section is a more in-depth look at these two methods.
Use Your Website's Analytics
You can use tools like Monster Insight or Google Analytics to determine the buying behavior of your customers. This data shows if they are highly likely to purchase based on their buying behavior and activity.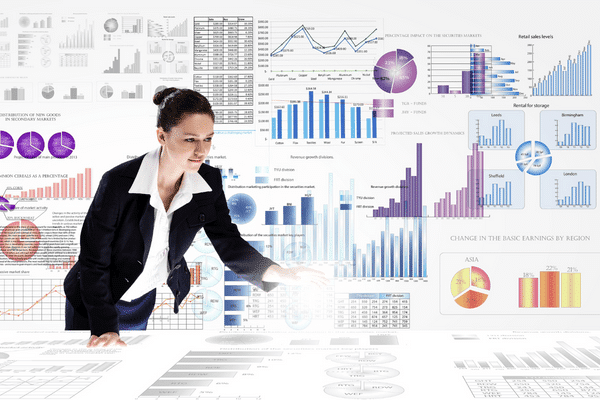 In Google Analytics, you can look at the Behavior category in your dashboard. From there, go to the All Pages report, select a page you want to check out, and view the Navigation Summary.
This report will tell you what your visitors are looking for. If they aren't purchasing after viewing a product, this is an excellent opportunity to investigate why that might be.
Depending on what pages they visited afterward, you can determine if they have more questions that need to be answered when they are presented with the option to buy.
You can use this information to adjust your messaging or packaging and boost your sales.
Survey Your Audience
Another method of measuring purchase intent is by surveying your audience. Asking your audience directly will give you valuable insight into what they're looking for, the prices they're expecting and willing to pay, and whether or not there's a demand for your offering.
Figuring out whether or not you're targeting the right customers based on the problem you're solving can greatly impact your profits. You can inquire as to why they'd purchase this specific product.
You can also check how innovative your product is by asking them if they feel it's different compared to what's already on the market.
Is your pricing where it needs to be? If the pricing of your product or service is too low, it can scare customers away and give off a low-quality vibe.
On the other hand, you also want to know what price would be so high that your customers would never pay for it, despite how good or unique it may be.
It's important to find a profitable sweet spot when pricing and packaging your product. This ensures it's profitable at full price and during sales events and promotional offers.
Here's a video illustrating how marketers can objectively calibrate purchase probability for purchase intention survey data. You can also find Excel spreadsheets and supporting content in the description box.
How to Use Purchase Intent in Your Marketing Funnel
We've established the importance of purchase intent in your marketing. Now, let's talk about how to put purchase intent in your marketing funnel effectively.
There are different ways that you can do this. You can use a content data provider, retarget your ad campaigns, or adjust your SEO strategy. Of course, you can – and should – apply all three of these methods.
Below, we go over each of these strategies and how they can benefit your marketing campaign.
Use an Intent Data Provider
If you want to take a backseat and leave analyzing intent data to the professionals, then investing in a third-party vendor that analyzes intent data may be the route to go.
An intent data provider is a platform that captures intent data information previously discussed in this article. They do this by scouring the internet, looking at message boards, product reviews, product comparisons, and more.
These intent data providers then collect this data and provide you with the information to reach this consumer before your competitors.
This information can be more valuable than checking your own analytics. Because even though you can track the activity on your own site, you need a way to track the activity on your competitors' sites.
Using an Intent Data Provider gives you the opportunity you didn't have before by presenting you with these potential customers on a silver platter.
Retarget Ad Campaigns
Another way you can use purchase intent in your marketing is by retargeting ad campaigns. You can do this by targeting users who visited your website but have yet to opt-in to your offer or make a purchase.
Utilizing innovative ad tools like Google Ads and Facebook Ads, you can target these consumers with your ad campaigns. This is effective because it reminds them you exist and targets customers who have already shown interest in your product or service.
You can take this further by catering specific ads based on their engagement and what pages they showed the most interest in.
For example, if they spend more time on content pages, like blog posts, you want to target them with more nurturing content. This nurturing content could be a ticket to a free webinar or something similar.
But if they spent quite a bit of time on a product review page, a price page, or a sales page, that tells you they will be more likely to purchase so that you can target them with a product ad.
SEO Rich Targeted Content
Another effective way to target customers who signal they're ready to buy is by creating rich content in high-intent keywords. By using this method, you ensure that the users you target have high buyer intent.
For example, if someone does a Google search for Red High Heels, that sends a signal to Google to show them products to buy.
They base this off the data collected of the number of consumers who searched for "red high heels," and that search resulted in a purchase of said high heels.
This information tells Google that "red high heels" is a high-intent keyword.
You can apply this logic to your market and use a keyword research tool to find your content's most optimal high-intent keywords.
The type of content you put these keywords in is just as important as the keywords themselves. This is why how-tos, tutorials, production comparisons, and product reviews are so popular and highly competitive. If someone is searching for the price of a specific kind of product, it's a clear indicator that they are in the market to buy this product.
Below is a more detailed look into how to target customers in this way.
How to Target Customers with High Purchase Intent
If you want to target customers who are ready to buy, you need to cater your content toward those with high purchase intent.
A customer with high purchase intent is actively seeking to purchase a specific product or service. They need to be guided on which one to go with.
These pieces of content are SEO-rich with high-intent keywords. So, if someone clicks on the link, they will likely make a purchase. You can bring in high-intent buyers to your site by creating content like product reviews, product round-ups, articles comparing two or more products, or creating a tutorial using the product you wish to sell.
Here are three methods to target customers with high purchase intent through your content.
Product Reviews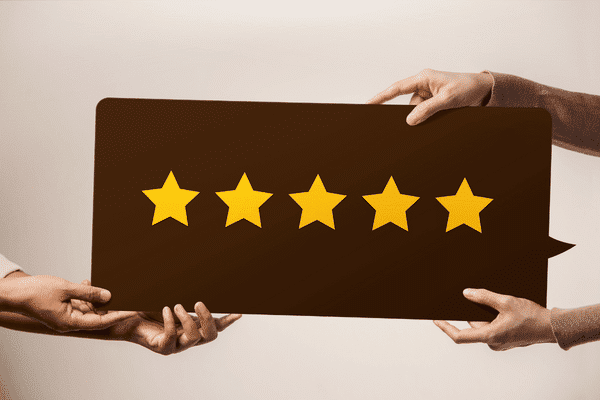 Writing information-rich detailed product reviews is one of the best ways to target high-intent buyers. These customers are very low on the marketing funnel, and all you need to do is present them with the solution they're already decided to buy.
You can use product reviews to guide them to purchase from you instead of your competitors.
They already know the kind of product or service they're looking for. Now they need the extra details and answers to their questions to make that purchasing decision.
When you review a product, include details like overall satisfaction, pros, and cons, and answer any frequently asked questions. Another great way to sell the product is by pointing out how it benefits the customer or makes their job easier.
A study proves that higher equity generates notably greater preferences and purchase intentions. And product reviews are great for building brand equity.
Product Round-up
Product round-ups are listicles similar to reviews, but you're presenting a bunch of different products that solve the same problem. Instead of going into detail like a product review, these articles light touch on the overall features and benefits of each product.
Instead of presenting many products that do the same thing, round-ups usually have a variety of different products to encourage more than one purchase.
For example, "10 Camping Items You Don't Want to Leave Behind on Your Weekend Camping Trip" would be a listicle of different products for one topic.
Comparison Reviews
In the youtube space, comparison reviews are called "Vs." videos. It's where you take two similar products, and you put them head-to-head to compare them.
If you're using one of your own products as a comparison, you want to point out all the ways your product is superior to the competitors without sounding fake or sales-y.
Much like the product review, you want to get into detail. Compare the features and the benefits as well as the similarities and differences. Is there one gleaming feature that outshines your competitor? Make sure to put emphasis on this feature.
Another way to show that your product is the winner of the two comparisons, you can add in some customer testimonials. Doing this removes the pressure of selling your product, allowing others to sell it for you.
Tutorials
Not to be confused with a general how-to – although they can be effective, as we discussed earlier. Tutorials show how to achieve a specific result using a specific product, especially if this result cannot be achieved with a generic or knock-off version.
For example, a tutorial for Photoshop would be a step-by-step walkthrough with screenshots showing how to achieve a certain effect on an image.
You can use this concept for any product. Instead of you describing what it can do, you're demonstrating what it can do.
Conclusion
Purchase intention is an invaluable piece of marketing information that can help your marketing efforts and boost your brand awareness and profits. Skyrocket your marketing campaigns by targeting high purchase intent buyers and nurturing those going through their customer journey.
You can utilize buying intent data to your benefit by investing in intent data providers or analyzing your own website data. Purchasing intent data is a faster and easier way to target high-intent buyers.
Take advantage of this data to improve your messaging, tweak your ad campaigns, and fine-tune your marketing funnel to increase your profits.
FAQ's
Here are other frequently asked questions that will guide you in creating a purchase intent strategy.
How can businesses increase purchase intent?
There are several strategies that businesses can use to increase purchase intent, including:
Offering high-quality products or services that meet the needs and desires of the target market
Building trust and credibility with potential customers through transparent and honest communication and business practices
Providing value through promotions, discounts, or other incentives
Using targeted marketing and advertising to reach and engage the right audience
Providing excellent customer service and support to address any concerns or questions potential customers may have
What is a purchase intent question?
A purchase intent question can be asked in the form of a customer survey. You can inquire your customers about their intentions to buy by asking them questions like "How likely are you to buy this product Again?" Or "why would you not buy this product again?"
What factors influence purchase intent?
There are many factors that can influence purchase intent, including a consumer's budget, the perceived value of the product or service, the level of interest in the offering, and overall purchasing habits and preferences.

Other factors that may influence purchase intent include the consumer's level of trust in the brand or seller, their perceived level of risk associated with the purchase, and their level of engagement with the product or service.