You've worked hard to get people to your website, but somehow they're not buying what you're selling. If only you know how to turn website visitors into sales.
It's incredibly frustrating when you put so much effort into attracting visitors, only to have them leave without taking any action.
This blog post will show why visitors leave before buying and how you can change that.
Keep reading.
What is a Visitor-to-Lead Conversion Rate
A Visitor-to Lead Conversion Rate is a metric that measures the percentage of website visitors who become leads. It's an important indicator of how effective your marketing and sales efforts are at converting prospects into customers.
Achieving a 6% rate means 1,000 unique visitors result in 60 leads.
The most common tactics to improve this rate are targeted landing pages, segmenting traffic, persuasive calls-to-action, optimizing forms, offering incentives, customer testimonials, and A/B testing.
An effective strategy is essential to any successful business since it demonstrates how well they can convert prospects into customers.
But first, let us look at several reasons why visitors are on your specific landing page.
What do they want?
What Do Your Visitors Want from Your Website?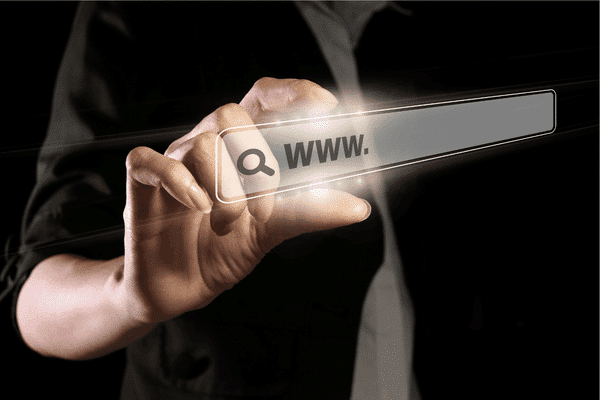 Here are the top 20 reasons visitors drop by your landing pages.
Learn about your company and what you offer
Find contact information or request a marketing consultation
Get product or service pricing information
Browse case studies, white papers, or other resources
View demo videos or screenshots of your products in action
Read customer testimonials or success stories
Access support materials such as user manuals, knowledge bases, or FAQs
Sign up for a free trial of your product or service
Download software trials or whitepapers
Register for an event, webinar, or online course
Join your mailing list to receive updates from you periodically
Request a proposal for how you could help them with their business goals
Search for jobs at your company or submit a job application
Ask questions about products and services that are unclear to them
Investigate whether one of your competitors offers something similar
Compare features between different products and services
See if there's an affiliate program they can join
Get ideas for new blog content
Check out the latest blog posts
Follow you on social media
Others
All those reasons, but why do customers abandon your website without responding to your CTA? What could have gone wrong?
Top 10 Reasons Why Customers Leave Your Website Before Buying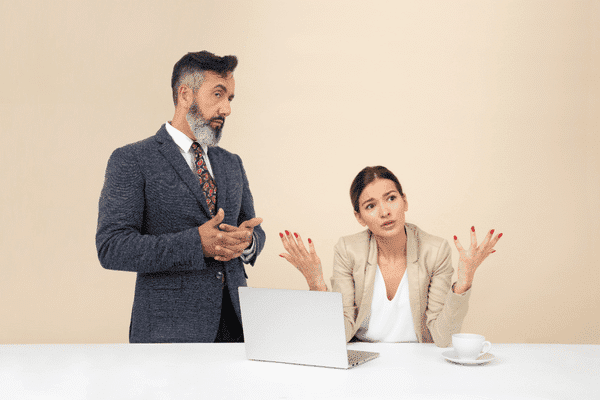 Reason 1. Your Website is Slow
Did you know that more than 50% of internet users will abandon a website that takes more than 3 seconds to load? It's a matter of convenience. No one wants to wait for a slow website to load, especially when so many other options are available.
Fast websites provide a better user experience. Remember, website speed is a ranking factor for search engines. So, if your site is slow, you will likely be buried in the search results.
Reason 2. Poor Design and Navigation
Have you ever gone to a website and been immediately turned off by its design? Maybe it was overloaded with too much text, or the colors were garish and painful to look at.
Or maybe it was just hard to navigate, and you couldn't figure out where to find the information you were looking for. If so, then you're not alone. A recent study said that 38% of visitors leave if they find the site unattractive.
Reason 3. You're Not Mobile Friendly
Mobile web accessibility lies at the heart of a mobile-first world. This is a massive problem because more and more people are using mobile devices to browse the internet.
Research shows that 61% of people are more likely to leave a website on mobile if they have trouble navigating it, and 40% turn to a competing site instead.
Reason 4. Too High Pricing
The average person spends less than fifteen seconds on a website before deciding to leave. That means you have a very short window of opportunity to make a good impression and convince potential customers to stick around.
If customers feel like your prices are too high, they will not waste their time browsing your site. They'll go somewhere else where they feel they can get a better deal.
Of course, that doesn't mean you should always offer the lowest prices on the market. But it is important to make sure that your pricing is in line with what customers are expecting to see.
Reason 5. Bad Customer Service
If customers don't get help when they need it or if the customer service is unresponsive, they'll go elsewhere where they can.
Your website reflects your company.
If you have poor customer service, it will show in your website design, sales deck, how you connect with customers, and the overall tone of your site.
The thing is, bad customer service doesn't just mean not providing help when someone needs it. It also means not providing the right kind of help or not providing it in a way that's easy to understand.
An American Express study says that 78% of consumers bailed on a purchase because of bad customer service. That is a big number!
Reason 6. Lack of Trust Signals
Your website is the digital equivalent of your storefront. It's the first thing potential customers see when considering doing business with you. And if it doesn't instill trust, they will not stick around long enough to buy anything.
Trust signals show visitors that your website is safe and reliable. They can come in testimonials, security badges, positive reviews, or contact information that is prominently displayed and easy to find.
Without these trust signals, visitors may not feel confident handing over their personal information or making a purchase.
Reason 7. You're Asking for Too Much Personal Information
You know that feeling of trepidation when you're about to make an online purchase. You're just about to click "buy" when a pop-up asks us for your Social Security number, mother's maiden name, and… blood type.
What? At this point, you abandon your cart and head for the hills.
It's not that customers don't want to give their personal information. They're just not confident that they can trust you with it. After all, there have been many high-profile data breaches recently, and they don't want to add their information to the growing list of victims.
Reason 8. Complicated Checkout Process
The goal of your website is to make it easy for customers to buy your products or services. But if the checkout process is complex, they will get frustrated and give up. Customers may not have time to fill out all the required information.
They could also be concerned about entering their credit card information into an online form. Sometimes, they simply feel overwhelmed by the number of steps involved in the checkout process.
A study by Baymard found that 67% of shoppers abandon their carts because of a complicated checkout process.
Reason 9. No Live Chat Feature
Live chat provides a personal touch that can be lacking on an e-commerce website. When customers feel like they can talk to a real person, they are more likely to trust the company and make a purchase.
You boost your customer's confidence in you by being available to answer questions in real-time. Even if they're just browsing, live chat can be a valuable tool for gathering feedback and understanding what people are looking for.
Reason 10. No Return Policy or Satisfaction Guarantee
When customers buy something, they want to know that they can return it if they're unhappy with it. A return policy or satisfaction guarantee gives them the peace of mind they need to make a purchase.
It also shows that you're confident in your product and are willing to put your money where your mouth is.
Now we've answered the question of why visitors leave your site prematurely. The next pressing question is, what makes a web page so attractive to your target audience?
What Draws Visitors to a Website?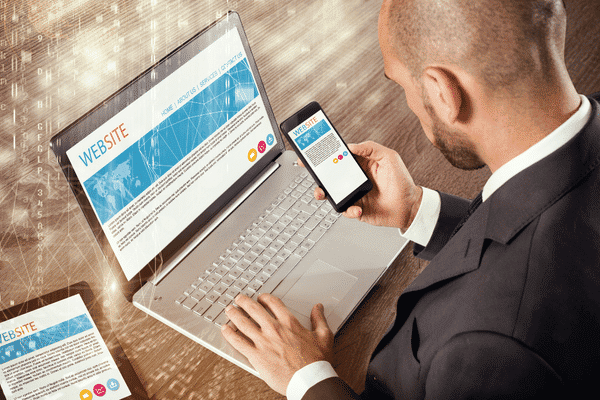 The answer to this question is fourfold: Appearance, Relevance, Accuracy, and Persuasiveness.
Let's take a closer look at each factor that affect your website traffic.
Appearance
Aesthetics matter.
Vain? Maybe. But sites that look good garner more traffic. The secret to a high-converting website is its design. People are visual.
First impressions matter a lot in web design. Don't forget; you have a very short amount of time – less than 3 seconds! – to make a strong, positive impression on your visitors. If your site looks dated, they'll move on to one of your competitor's sites that look fresher and more contemporary.
You know this: we live in a fast-paced world. But you may not know this: people expect websites to keep up. If your site looks like it was designed in the 2000s, it's time for an upgrade.
A well-designed website will give off an air of professionalism and expertise, which can inspire confidence in potential customers or clients.
Relevance
There's a difference between a "wide" audience and a "deep" audience. A wide audience are people who may be interested in what you have to say but not deeply interested. A deep audience is much smaller but composed of people eagerly passionate about your message.
When it comes to websites, relevance is what draws visitors in and keeps them coming back. People want to find information that is relevant to their lives, and they will only return to a website if it consistently provides them with useful, targeted content.
As such, relevance is the key to attracting and retaining visitors to your site.
Website relevance means creating content that is:
Timely: People want information that is up-to-date and relevant to the current moment.
Targeted: Your content should be focused on a specific audience or niche.
Useful: Provide your visitors with information that is useful to them. It could be tips, tricks, advice, or anything else that would benefit them.
Accuracy
People need to know that they can trust the information on the website before they spend any time on it. Why waste time on a site that regularly gets facts wrong? In the age of the internet, people can fact-check with the click of a button.
You will quickly lose visitors' trust if your site is consistently inaccurate. As soon as you lose that trust, it's very difficult to get it back.
How important is accuracy on a B2B website?
That all depends on the products or services that your company offers. For example, accuracy is absolutely essential if you're in the business of selling medical supplies. Your customers need to trust that your site's information is correct, or they could face serious consequences.
If you're a B2B company selling office supplies, accuracy is still necessary but may not be as critical. Sure, your customers need to be able to trust the information on your site, but a few inaccuracies probably won't have too much of an impact.
But then again, accuracy is a must for all websites, regardless of industry. If you want people to keep coming back to your site, you need to be a reliable source of information.
Persuasiveness
Your website is often the first point of contact between you and potential customers. You will likely lose out on valuable business opportunities if your site can't persuade visitors to stay and learn more about your company.
A persuasive website could quickly explain what a company does and why it's the best at what it does. Your website should be convincing enough to persuade visitors to take the desired action.
It could be signing up for your newsletter, downloading a white paper or e-book, or even making a purchase.
The key to persuasion is providing every potential customer with enough information to make an informed decision. If you're selling products or services on your website, you must clearly explain how they will benefit the customer.
However, bombarding potential customers with too much information can have the opposite effect, so finding a balance is important.
Now, that's settled. We now go to the meatiest part. How can you solve the horror of an abandoned website?
10 Proven Hacks to Convert Visitors into Buyers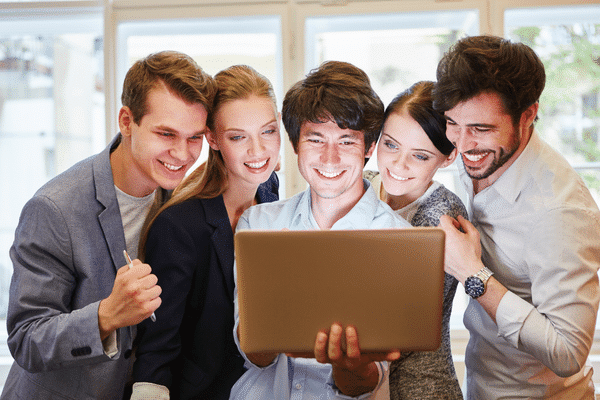 Basically, we just go back to the reasons why your visitors leave your site too soon and resolve each challenge in practicable ways.
1. Speed Up Your Website
Use a content delivery network (CDN) for a speedy delivery of static files.
Optimize images and videos for faster loading by reducing their file size (but don't compromise quality).
Minify your CSS, HTML, and JavaScript files to reduce the amount of code that needs to be loaded.
Leverage browser caching to store static files on the user's computer so they don't need to be downloaded again on subsequent visits.
Enable compression to reduce the size of data transferred over the network.
Consider using a content delivery network (CDN) to serve your content from worldwide servers.
2. Use Responsive Design
Develop a responsive design framework to create a fluid layout that adapts to different screen sizes.
Employ media queries to target specific screen sizes and apply different CSS styles based on the browser window's width.
Choose flexible images and videos that resize automatically based on the browser window size. You may also use inline SVG images that can be resized without affecting the quality of the image.
Use grid-based layouts for complex websites that need to be responsive at multiple screen sizes.
Enable JavaScript to detect the screen size and orientation of the device, and then adjust the layout accordingly.
Use conditional comments to serve different CSS stylesheets to browsers (IE 9 and below only).
Set up server-side scripting to detect the screen size and send a custom response with the appropriate CSS files.
3. Simplify Your Navigation Menu
Use a primary navigation menu to help visitors quickly find the information they're looking for.
Display the most important links in the header, so they're always visible.
Use drop-down menus or megamenus to organize subcategories and related links.
Create separate menus for different sections of your website (e.g., blog, e-commerce store, etc.).
Utilize breadcrumb navigation to help users keep track of their location on your website.
Use internal links to promote other pages on your website and reduce the bounce rate.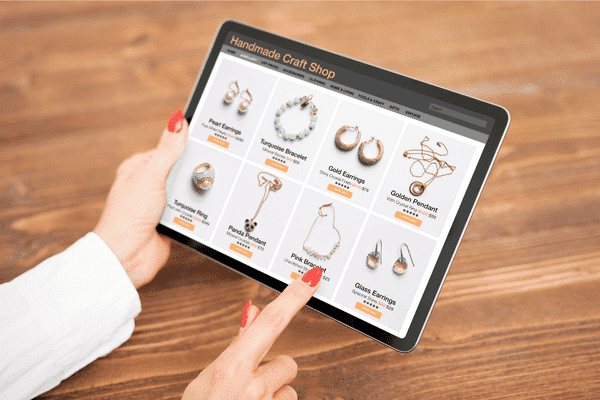 4. Make Sure Your Website is Mobile Friendly
Use responsive design to create a mobile-friendly website that adapts to different screen sizes.
Consider using a separate mobile website or a dynamic serving website if you want more control over the user experience on mobile devices.
Configure your server to serve the appropriate CSS files depending on the user's device.
Optimize images for faster loading on mobile devices.
Minimize the amount of code and roundtrip requests on mobile devices.
Use progressive enhancement to provide a basic content layout that can be enhanced with CSS and JavaScript if the user's device is capable.
Use large, mobile-friendly fonts for easy readability on small screens.
Use buttons and clicks, not links
Use large, easy-to-tap buttons for better usability on touch screens.
Make your sentences and paragraphs concise.
Organize your content in an easily digestible format
Stick to a single-column layout
5. Provide Excellent Customer Service
Respond to Customer Inquiries Quickly
Make sure you have a system in place for responding to customer inquiries as quickly as possible.
Use a help desk software or ticketing system to manage support requests.
Set up an automated response system for answering common questions.
Create a knowledge base of articles that customers can search for answers.
Respond to customer inquiries within 24 hours (or sooner).
Offer Live Chat Support
Offer live chat support on your website so customers can get help immediately.
Make sure someone is available to chat with customers during business hours.
Provide pre-written responses to the most common questions.
Provide Frequent Updates on Order Status
Keep your customers updated on the progress of their orders.
Notify them when the order has been processed and shipped.
Inform them of any delays or problems with their order.
Offer Multiple Ways to Contact You
Make sure your customers can reach you by phone, email, and live chat.
Display your contact information prominently on your website.
Use a contact form on your website to allow visitors to send you a message without having to leave the site.
Make it Easy to Return Items.
Provide easy return options for customers who are not satisfied with.
Offer free returns and exchanges.
Include return instructions on your website.
Send Follow-Up Emails
Send follow-up emails after customers make purchases.
Let them know you appreciate their business and invite them to shop with you again.
Include a coupon or discount code in the email to encourage them to buy from you again.
Offer Return Policy or Satisfaction Guarantee
Include a return policy or satisfaction guarantee on your website
Make it easy for customers to return items they're not satisfied with
Include return instructions on your website
6. Display Trust Signals
Display testimonials from customers
Use trust seals from reputable companies.
Include certifications and awards
Show social media shares and followers.
Use HTTPS for secure connections.
Include a privacy policy
Provide a detailed About Page
7. Simplify the Checkout Process
Use a payment gateway that is PCI compliant.
Offer guest checkout
Save customer information for faster checkout.
Include a progress indicator, so customers know how many steps are left in the checkout process
8. Optimize Your Landing Pages
Have a clear and concise headline to avoid wrong traffic
Keep it clean and clutter-free
Use strong visual elements.
Use simple and easy-to-understand language.
Keep your form fields short.
9. Use Engaging Calls to Action
Use a clear and concise CTA button.
Place your CTA above the fold.
Use contrasting colors for your CTA button.
Make your CTA text actionable.
Ensure that your CTA is easy to spot
Use first-person pronouns in your CTA text.
Use a sense of urgency in your CTA.
10. Track Your Progress with Website Analytics
This step is important so you can identify areas that need improvement and make changes that will lead to more conversions. Website analytics can also help businesses track the effectiveness of their marketing campaigns and make adjustments to ensure that they are getting the most return on investment.
Install Google Analytics on their website and configure it to track the desired data points.
Set up conversion tracking to see how many visitors are taking the desired action on your site.
Use A/B testing to test different elements of your website and see what works best.
Segment your traffic and see which channels are driving the most visitors to their site. By tracking the progress of their website, businesses can ensure that they are always moving in the right direction.
There go your tips that will help convert web traffic into sales.
Conclusion
When customers land on your website, you have a limited amount of time to make a good impression. So, make the first three seconds count. With these ten strategies, you can start turning your website visitors into sales and reaching your website goals. But remember that it takes time to see results. Be patient and continue working on your website marketing efforts to improve your conversion rate.
FAQs
Here are other questions about converting website visitors into paying customers that we have not discussed in the article.
How many website visits does it take to make a sale?
There are a lot of variables that can affect how many visits it takes to reach the end of the sales funnel. It depends on what you're selling, your target market, your marketing strategy, and more. 

There are some general guidelines you can follow. For example, it's typically easier to sell products or services that people are already familiar with and have a use for. It also tends to take fewer website visits to make a sale if you're targeting warm leads (people who have already expressed interest in what you're selling) than cold leads (people who don't know anything about your product or service). 

Of course, these are just general guidelines. The best way to determine how many visits it takes to make a sale for your business is to track your progress and see what works best.
How do I convert traffic to subscribers?
1. Ask visitors to subscribe to your email list.
2. Use pop-ups or other forms of intrusive advertising to get subscribers.
3. Give away a freebie in exchange for subscribing.
4. Place a sign-up form prominently on your website.
5. Incentivize subscribers with exclusive content or discounts.
6. Use social media to promote your email list.
7. Use lead magnets to get people to sign up for your list.
8. Place a subscription form on every page of your website.
Should I publicly display my prices on my website?
Some business owners believe that publicly displaying prices on their website will deter potential customers from contacting them for a quote since they may think that the prices are too high. Others believe that by displaying prices, potential customers will know exactly what they're getting and won't need to contact the business for a quote.

Ultimately, it comes down to what you feel comfortable with and what you think will work best for your business. If you decide to display your prices on your website, keep them up-to-date and accurate. And if you choose to withhold your prices, be sure to have a process in place for promptly responding to requests for quotes from potential customers.