Creating a B2B buyer persona is essential for your marketing strategy. It allows companies to gain insights into their target customer's buying behavior, preferences, and motivations, enabling them to tailor their campaigns to serve their customer base better.
Certainly, digital technologies and data capture are advancing at a rapid pace giving marketers access to timely and personalized information on individuals.
However, even with this enhanced capability, it is still difficult to have an exhaustive grasp of how different target markets respond to different tactics.
This is why personas remain a valuable tool. It's not a good practice to guesstimate who your buyers are.
In this blog post, we will discuss how to develop an effective buyer persona for your B2B business. We'll walk you through market research techniques, gathering and analyzing customer data, and leveraging tools to automate the process.
Let's start with the basics.
What is a B2B Buyer Persona
A B2B buyer persona is a semi-fictional representation of your ideal business customer based on comprehensive market research and actual data of your existing customers.
When creating a buyer persona, you'll define the demographics, behaviors, goals, pain points, and needs of your ideal customers. You can use your buyer persona to inform your marketing strategy and create content that appeals to your target audience.
The more specific you are when developing buyer personas, the easier it will be to reach your target market. However, it's important to remember that buyer personas are meant to be flexible and should be updated as your business grows and changes.
Why Is It Important?
Businesses are composed of individuals with needs, wants, and decision-making processes. Businesses rely on buyer personas to guide them in making decisions about product development, marketing campaigns, and sales strategies.
To succeed, businesses need to understand who their target audience is, their needs and wants, and how best to reach them.
Companies that take the time to document detailed buyer personas stand a much greater chance of surpassing their goals than those that only meet them or, even worse, miss them entirely. An impressive 71% exceeded revenue and lead objectives when they had these profiles created.
Consider these six benefits that buyer personas bring to your table:
Targets the Right Audience
With the collected information, businesses can ensure targeted marketing and sales strategies that are more likely to reach and appeal to that audience.
The company can create materials and campaigns tailored to specific individuals, such as white papers, case studies, and webinars that address their specific pain points and challenges.
Additionally, the company can use the information from the buyer persona to identify the most effective channels and mediums for reaching that audience, such as LinkedIn or industry-specific trade publications.
Improves Communication
A buyer persona can help a B2B company better understand how to communicate with its target audience.
By understanding the language and tone that resonates, as well as the channels and mediums that are most likely to yield successful results, companies can better hone their message and create campaigns with higher reach and engagement.
Buyer personas provide insights into the customer journey, helping marketers anticipate their customers' needs.
Through research, B2B companies can determine the right messages at each buying cycle stage – from awareness to consideration to decision-making – allowing them to engage customers in relevant ways.
Knowing which media channels are likely to result in a successful campaign is also key. This includes sales pages, social networks, email marketing campaigns, blogging platforms, and more.
Increases ROI
Using a data-driven approach when leveraging buyer personas instead of making assumptions about what drives consumer behavior is a crucial step for driving increased ROI.
Data collected from marketing analytics tools or surveys sent out periodically after purchase are great sources for uncovering hidden insights about how customers interact with products/services over time that may not have been apparent at first glance from initial visits alone.
This helps ensure strategic decisions are made based on fact rather than conjecture. Thus, budget investments don't go wasted in areas where they won't generate adequate returns needed to reach desired objectives quickly enough- if at all -which leads us back full circle towards increasing ROI.
Enhances Product Development
Every decision made during the design and production stages should be informed by what would appeal to each persona that has been identified. This includes everything from features and benefits to pricing models.
If something doesn't fit with what appeals directly to that particular persona, it should not be included in the final product offering.
This ensures that only features and components that those customers will use make their way into the finished product.
Buyer personas reflect customer preferences and help meet their exact desires with each new item.
Improves Customer Service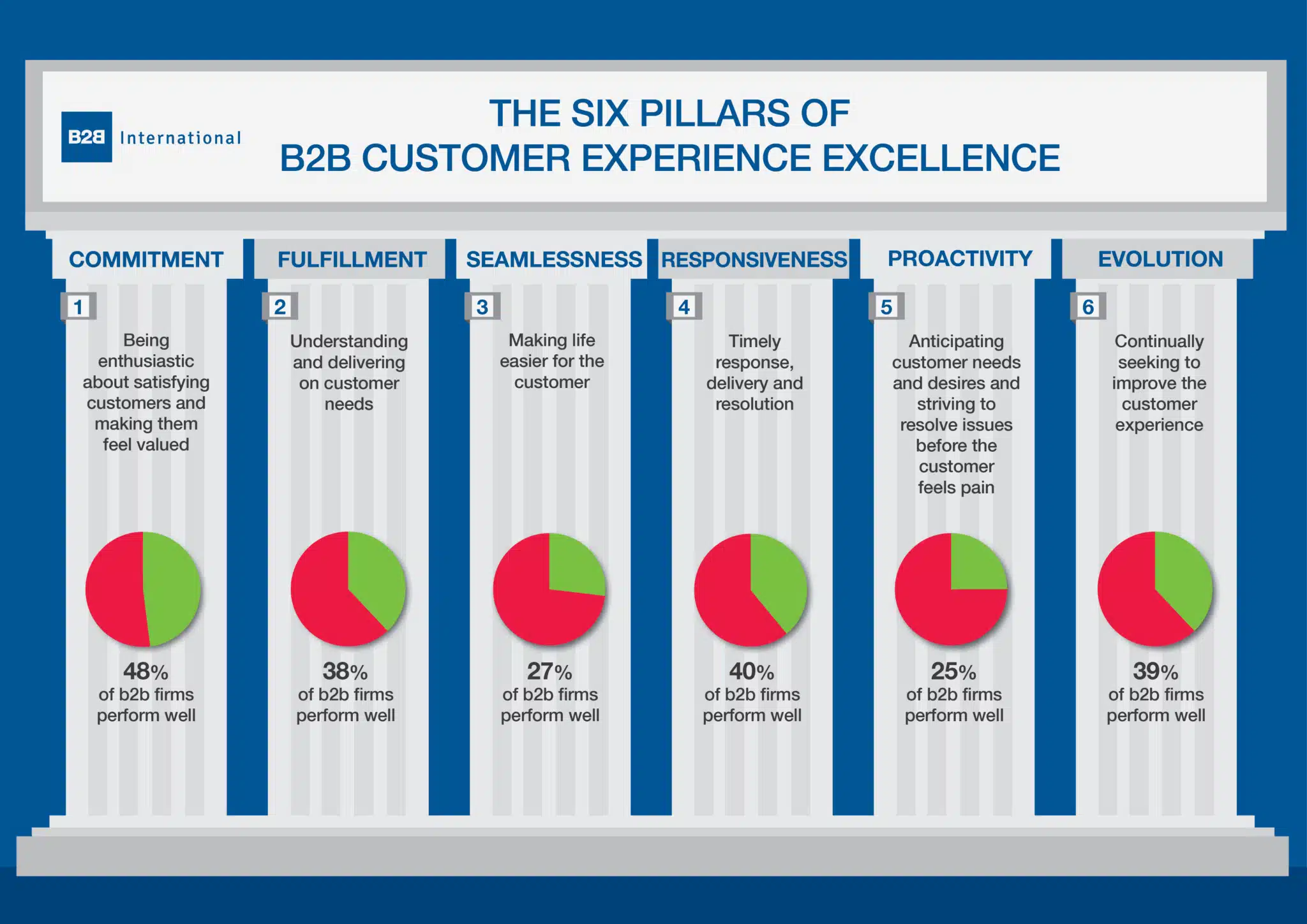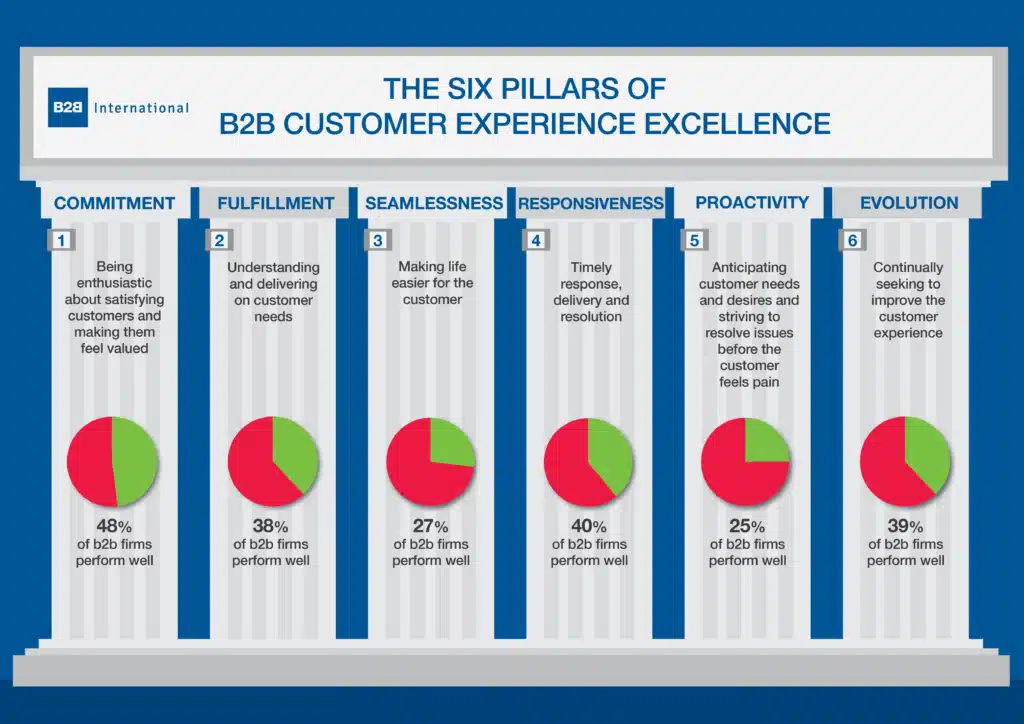 You must customize your support practices for maximum effectiveness.
Having an in-depth understanding of your B2B buyer personas allows your customer service team to provide better support and guidance to customers throughout their buying journey.
This means that they'll be able to proactively address any questions or concerns and craft solutions that meet their buyers' exact needs — something most b2b buyers find extremely invaluable.
Moreover, an in-depth understanding of buyer personas also allows customer service teams to build stronger relationships with them over time. Personalized experiences will ultimately make them feel heard and valued, leading to increased sales and higher customer satisfaction rates.
Facilitates Team Alignment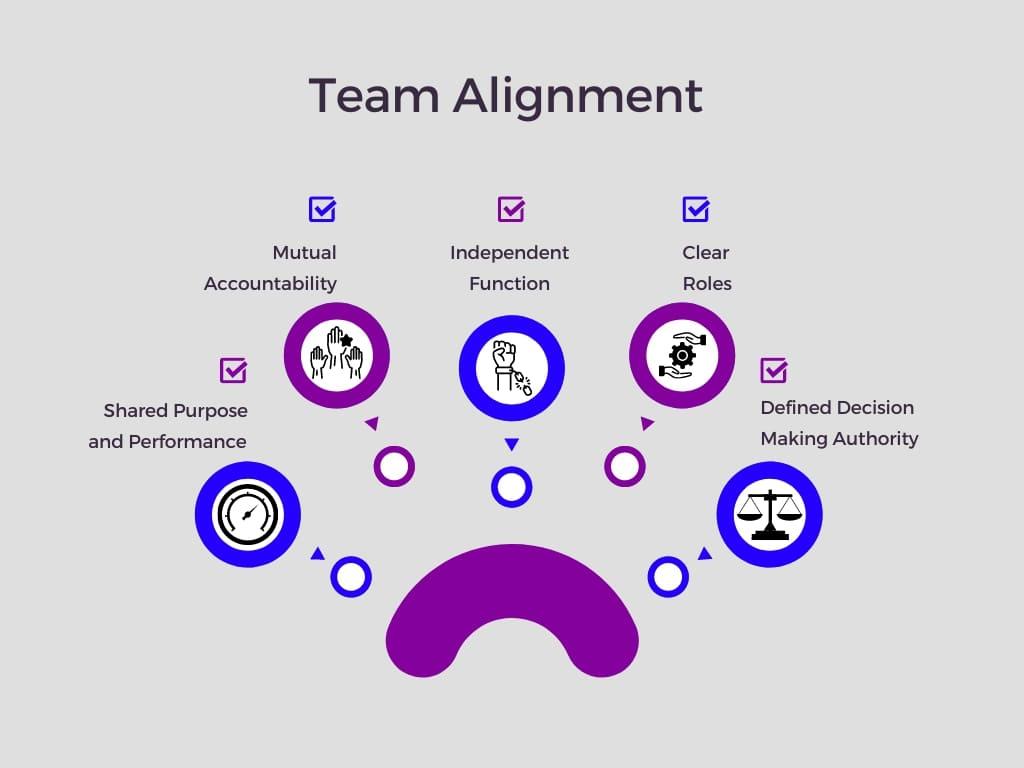 Understanding B2B buyer personas is essential for creating an environment where teams are well-aligned and working towards a common goal.
With insight into each target customer's preferences, needs, and goals, team members can better understand their roles in the sales process. This helps create a sense of collective mission and vision among the different teams in an organization.
Additionally, B2B buyer personas help ensure that all teams are on the same page in terms of messaging and positioning.
With greater clarity into each target customer's needs and wants, companies can ensure that all departments work cohesively toward customer success.
Customer Traits to Consider When Creating a B2B Buyer Persona
You should consider several traits to represent your ideal customer accurately. Go beyond the surface-level demographic information and explore the following:
Behaviors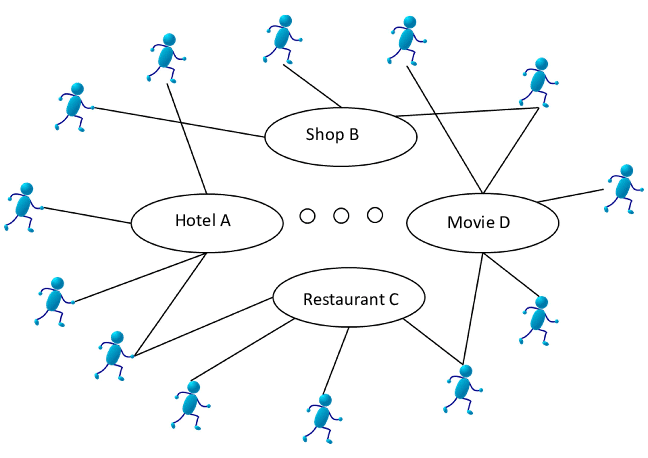 It's important to consider customer behavior when creating an accurate representation of your ideal customer, how they research and make decisions, what drives them, etc. These factors play a role in how likely they are to buy from you. If you understand their behavior, you can better appeal to them and close more sales.
Here are key points to consider regarding customer behavior:
Think about the buyer's journey. How do they feel and think at each stage?
Consider their motivation. Why do they want this product or service?
Be attentive to any objections they might have.
If you can address these objections early on, you'll be more likely to win their business.
Needs
When creating your buyer persona, consider what needs they are looking to fulfill with their purchase. What are their goals? How do they intend to solve their pain points? If your sales teams can speak to these needs in your marketing materials, you'll be more likely to convert them into customers.
Don't forget that needs can change over time. For example, a SaaS company that sells project management software may have different needs than a company that sells CRM software. As your buyer persona changes, so should your marketing strategy.
Keep your buyer persona up-to-date to ensure you're always speaking to their current needs.
Challenges
An important part of understanding your buyer persona is understanding their challenges. What's preventing them from reaching their goals?
Consider these points when dealing with customer challenges. First, consider what stage of the buyer's journey they are in. Are they just beginning their research, or are they ready to make a purchase? Second, think about what might be holding them back. Is it a lack of information? A limited budget? You can develop a solution that meets their needs by understanding their challenges.
Preferences
What format do they like information delivered in, how do they like to communicate, or what time of day are they most responsive? Understanding these preferences allows you to customize your communications to appeal to your buyer persona better.
Once you understand these traits well, you can create a more accurate representation of your ideal customer.
Frustrations
Another thing to consider when creating buyer personas is what frustrates them. What are their pet peeves? What bothers them about the buying process? Averting these triggers can make you more likely to keep their business.
For example, one of our personas is a small business owner trying to find health insurance for her employees. She's frustrated by the process because it's time-consuming and complex. She doesn't have the resources to research different plans and options.
What can we do to help this persona make the process easier for her? We can provide resources and tools that make it simpler to compare plans and find the best option for her business.
So, how do you create an accurate buyer persona? First, consider the above traits to help you better understand your ideal customer. Then, use the steps below to complete your persona.
How To Develop a Complete and Accurate B2B Buyer Persona?
Here are insights on the data points to gather and the best approaches when constructing your B2B buyer persona.
Define the business problem that you want to solve
A business problem is a challenge or opportunity your prospective buyers face. You need to understand what business problem you're solving because your persona needs to be directly related to the solution your product or service offers. It may seem like a simple task, but there are a lot of factors to consider, such as the size of your target market, the needs of your target market, and the competition.
Research your target market
Once you've defined the business problem, it's time to start researching your target market. This step is necessary as it will help you understand your persona's needs, challenges, and preferences. There are a few ways to research your target markets, such as interviews and focus groups.
If you're uncertain where to start, consider conducting a survey. You can use an online tool like SurveyMonkey to create and distribute your survey. Be sure to include questions that will help you understand your persona's needs, challenges, preferences, and frustrations.
Gather data from customer surveys
If you already have customers, surveys are a great way to collect data about your persona. You can use your collected information to improve your product or service and marketing strategy.
To get started, send an email to your list with a link to your survey. You may also include links to your survey on your website or social media channels. Once you've collected the data, it's time to analyze it. Pay attention to patterns and trends in the responses to help you understand your persona better.
Map their buying process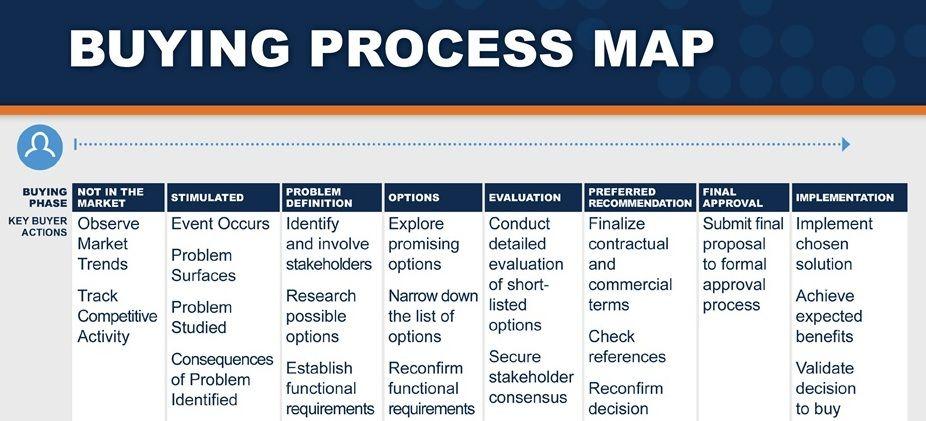 Mapping your customer's buying process will help you understand your persona's journey from awareness to purchase. By mapping out their buying process, you'll be able to identify the key touchpoints and create marketing messages that resonate with your persona.
To get started:
Map out the steps starting with their awareness of the problem.
Add the steps they take as they research solutions, compare options, and make a purchase.
Include the post-purchase steps, such as using and promoting your product or service.
At every stage, you must understand what your persona is thinking, feeling, and doing. Only then can you create content that resonates and converts. Observe and record their traits: behavior, needs, challenges, preferences, and frustration. This way, you can be sure your marketing efforts hit the mark.
Create a fictional character sketch
Now that you obtained all the necessary data, it's time to put together your persona. Start by creating a fictional character sketch of your ideal customer. Include their demographics, such as their age, gender, location, and job title. Then, add information about their needs, challenges, preferences, and frustrations, which you have already identified in the previous steps.
Once you have the basics down, start fleshing out your character. Give them a name, age, and gender. You can make your character come alive by giving them a personality.
After that, use firmographic and psychographic data to fill in the other details about your persona. Firmographic data is demographic information about a company, such as size, industry, and location. Psychographic data is information about customers' attitudes, interests, and lifestyles. By combining these two types, you can get a well-rounded view of your persona, which will help you create more effective marketing campaigns.
Finalize
Once you have all the information about your persona, it's time to finalize your buyer persona. Include everything you've learned in the previous steps, such as demographics, needs, challenges, preferences, and frustrations.
To ensure you're on the right track, compare your persona to your target market. Does your persona match your target market? If not, adjust until you have a persona that accurately reflects your target market.
Here's a checklist of the information you should include in your B2B persona
Name
Age
Gender
Job title
Industry
Company size
Location
Needs
Challenges
Preferences
Frustrations
Goals
Objectives
Barriers
Parameters
Now that you know what goes into an effective B2B buyer persona, it's time to learn about the tools that will make your job faster and easier.
What Are the Tools for Creating an Effective B2B Buyer Persona?
Here are five essential tools for creating a B2B buyer persona templates:
Segmentation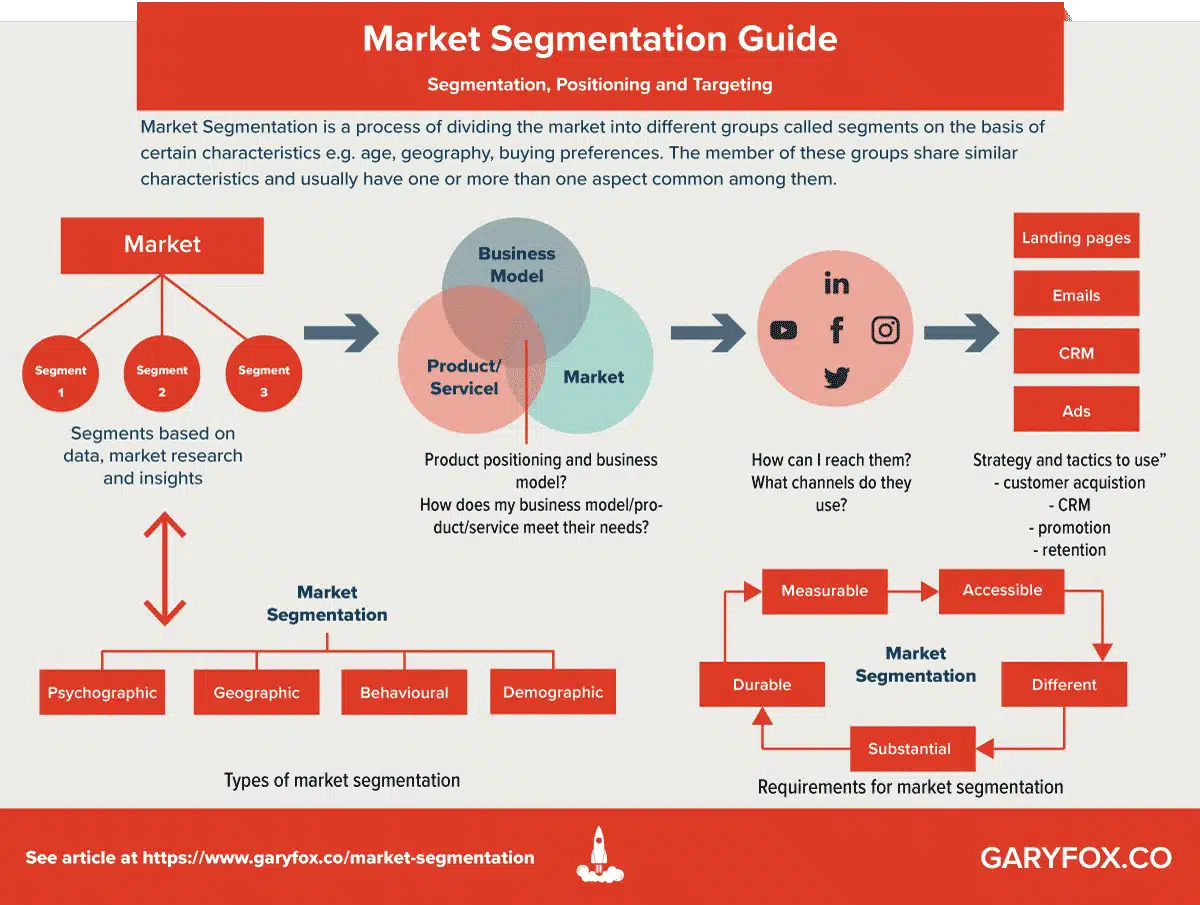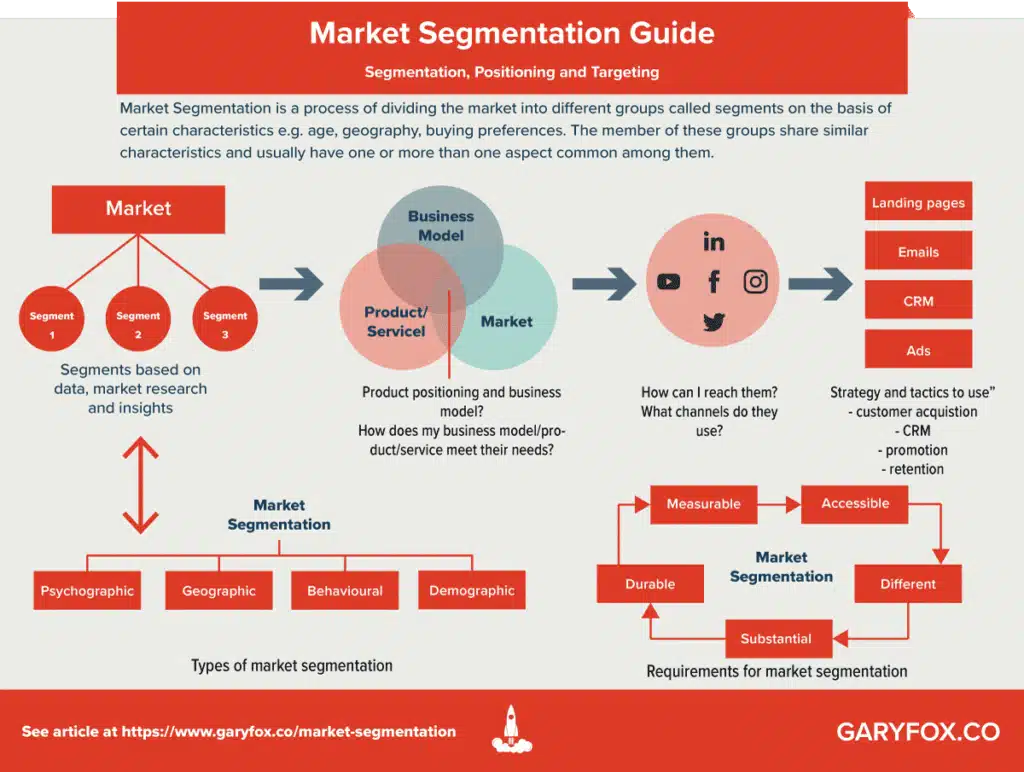 Customer segmentation models are a type of analytics that allow businesses to understand different customer groups and how they relate to each other.
In B2B, these are powerful tools for understanding and targeting business customers. They divide business customers into distinct categories based on common characteristics, such as industry, size, geography, or product use.
These models can allow businesses to identify customers who will have the highest response rates, those likely to churn, or high-ticket customers who may need additional attention. They can be used in many ways, such as targeting specific products or services, tailoring promotions and discounts, or creating personalized experiences for individual customers.
Customer segmentation models use data such as demographics (age, gender, location, etc.), past behavior (purchase history, spending habits), psychographics (personality traits), and lifestyle (occupation, etc.) to create customer profiles that help companies identify and target specific types of customers.
This data is then combined with other information, such as website clicks and social media engagements, that help build a picture of the customer's preferences and interests.
Customer Interviews
Customer interviews are an effective method to collect primary data about your target audience. During an interview, your sales team can ask customers about their needs, challenges, preferences, and frustrations.
How do you ensure that your customer interviews are productive and informative?
Prepare in advance. Before your interview, take some time to think about the specific goals you want to achieve and the questions you need to ask to get the information you need. It will help you stay focused during the conversation and ensure you don't forget anything important.
Be flexible. While having a plan is important, be prepared to go off-script if the conversation takes an unexpected turn. The most valuable insights often come from spontaneous conversations and unanticipated topic areas.
Listen more than you talk. It may be difficult to fight the urge to sell your product or service during an interview, but resist the temptation! Instead, focus on listening to what your customer has to say. Allow them to do most of the talking, and only pitch in when necessary.
Follow up. After the interview, take enough time to ponder on what you've learned and how your team can apply it to your business. Then, reach out to your customer once more to thank them for their time and let them know how much their input was appreciated.
Social Listening
Social listening tools are used to monitor conversations across social media platforms like Twitter, Instagram, Facebook, etc., as well as online forums and blog comments.
They provide valuable insights into what customers are talking about and how they feel about certain topics. By tracking these conversations, businesses can gain insights into their current and potential customers' interests and preferences, as well as identify any pain points or problems they have with their products or services that need addressing.
To maximize the benefits of a social listening tool, leverage all available features, such as keyword tracking, sentiment analysis, and competitor monitoring.
This data can then be used to build more detailed buyer personas for more effective targeting of marketing campaigns.
Surveys
Surveys are another helpful method of collecting data about your potential buyers. You can use surveys to gather information about customer needs, preferences, and behavior. They allow you to reach a large number of people in a short amount of time.
Below are a few best practices to follow when creating a customer survey.
First, make sure the survey is short and to the point. A questionnaire should not take more than a few minutes to fill out, so keep it concise.
Second, focus on quality over quantity. It's better to ask a few well-thought-out questions than to include dozens of irrelevant ones.
Third, avoid leading or loaded questions. These types of questions can bias the results of the survey. Instead, stick to objective questions that cannot be interpreted in multiple ways.
Finally, make sure the survey is accessible and easy to understand. Use clear language and format the questions in a way that's easy to follow.
Focus Groups
A focus group is a small, moderated discussion with a group of people who share similar characteristics. Focus groups can be used to generate ideas, test concepts, and gather feedback about products or services.
When conducting a focus group, it's important to keep the following things in mind.
Make sure you have a clear goal or objectives for the focus group. It will help you determine whom to invite to participate, what questions to ask, and how to moderate the discussion.
Keep the group small – no more than ten people. It ensures that everyone has a chance to speak and be heard.
Choose a moderator who is experienced in conducting focus groups. The moderator should be skilled in asking questions, keeping the discussion on track, and managing group dynamics.
Prepare a list of questions in advance. But don't be afraid to deviate from the script if the conversation takes an unexpected turn.
Creating a well-rounded B2B buyer persona is essential for developing marketing materials that convert. When your customer success team understands your target market, you can create a customer profile that speaks directly to their needs and motivations.
Conclusion
Crafting an accurate B2B buyer persona is critical for a business's success. It helps to identify customer preferences and behaviors, allowing marketers to create bespoke strategies that effectively target potential buyers while converting them into sales.
Quality research ensures relevant insights are gathered about the customers' needs, interests, motivations, and online habits – all of which should be used when forming your ideal buyer profile. Taking the steps outlined above, you can ensure messages tailored specifically towards those who matter most result in successful conversions across product lines or services offered by your company.
FAQs
Here are frequently asked questions about B2B buyer personas that we have not covered in the article.
What are the benefits of creating a buyer persona?
Creating a buyer persona can be highly beneficial for B2B companies. It allows you to understand your target market and customers better, which can help you make more targeted and effective marketing and sales strategies. Additionally, having a buyer persona can help you segment your customer base more effectively, which leads to improved customer service and retention rates. Finally, developing a buyer persona can also help inspire new product or service ideas that better meet the needs of your target market.
How can you use your buyer persona to improve your marketing efforts?
By understanding your buyer persona, you can create targeted marketing content that appeals to their interests and addresses their needs.
You can also use your buyer persona to determine what channels to use for your marketing campaigns and the tone and voice of your content. And by tracking how well your marketing efforts resonate with your buyer persona, you can continually refine and improve your strategies.
What are some common mistakes to avoid when creating a buyer persona?
1. Not being specific enough. Your buyer persona should be as detailed as possible to effectively target your marketing and sales efforts.
2. Not conducting sufficient research. Make sure to ask your target market about their demographics, psychographics, and specifications to understand who they are.
3. Not updating your buyer persona regularly. As your business grows and changes, so too will your target market. Keep your buyer persona up-to-date to stay ahead of the curve.
4. Relying on assumptions instead of data-driven insights. When creating your buyer persona, base it on real data and feedback from your target market. This is better than making assumptions about who they are.
5. Not using your buyer persona enough. Once you've created your buyer persona, put it to good use! Use it as a reference point for your marketing and sales efforts to ensure you're always on target.