If you want outcomes, you need pragmatic marketing.
Most marketing strategies are either too aggressive or not aggressive enough, resulting in a system that is not effective. Many marketers don't realize that there is a Goldilocks zone in marketing aggression – not too little or too much, just the right amount.
Pragmatic marketing is a data-driven approach that takes the guesswork out of campaigns and allows businesses to make decisions based on factual evidence. It focuses on measurable results rather than empty promises.
In this blog post, you will learn the basic principles of pragmatic marketing and how to apply its framework to your business.
What is Pragmatic Marketing
Pragmatic marketing is a marketing philosophy that focuses on delivering results. It's based on the idea that companies should organize marketing around objectives and measurable outcomes.
It is often used in B2B organizations, where there is a need to align marketing activities with business goals. Pragmatic marketers believe that the best way to achieve results is to focus on what works and constantly test and learn.
This approach requires a deep understanding of the customer and a commitment to continual improvement.
Key Principles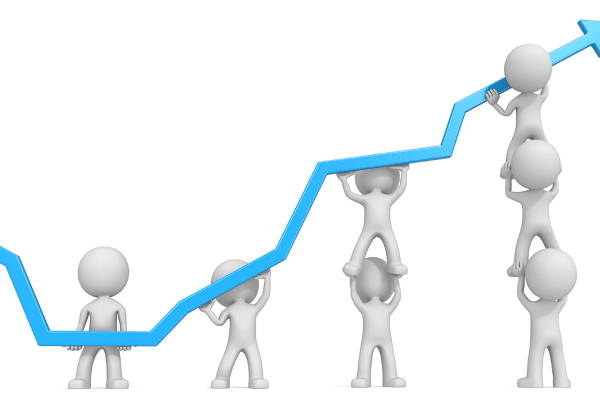 There are three major principles of pragmatic marketing: focus on the customer, the product, and the results. Let's break down each one.
Focus on the Customer
The principal thing in pragmatic marketing is the customer. You should make every decision with the customer in mind. That means understanding their needs, wants, and pain points. It also means creating a product or service that meets their needs.
What will this change do for the customer? How will it make their life better? It is not worth making if you cannot justify a modification with how it will benefit the customer.
Focus on the Product
A great product is the foundation of any successful business. In pragmatic marketing, another focus is creating a product that meets the customer's needs. Every change should be tested to see how it impacts product marketing and the customer.
Is the innovation going to make the product better? Is it going to make it more valuable to the customer? You must constantly test and refine your offering to ensure it's the best.
Focus on Results
The third and final principle of pragmatic marketing is results. It is the bottom line. That means setting specific, measurable objectives and measuring progress.
If something in the process is not working, it needs to be resolved or removed. Pragmatic marketing is all about continual improvement.
Pragmatic Marketing Framework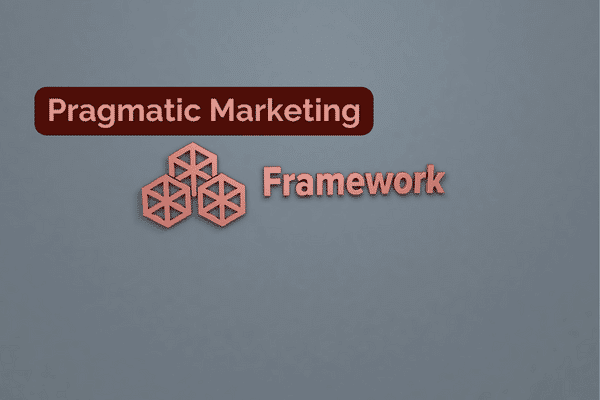 The pragmatic marketing framework has been proven to be a practical approach to achieving results. It comprises four P's: Product, Price, Place, and Promotion. Each P represents a different aspect of the marketing mix, and each needs to be carefully considered to create an effective marketing strategy.
Product
The first P is the product. It includes everything about the product, from the features and benefits to the packaging and branding. It's everything that the customer experiences when they use your product.
Your product development process starts with a roadmap. A product roadmap is a high-level descriptive summary of the development timeline for a product.
It typically includes milestones, target dates, and other product management information. The production team uses the roadmap to track progress and ensure that the product stays on schedule.
It is also shared with internal and external stakeholders to keep them informed.
Traditional product roadmaps follow a linear path from concept to launch. However, this approach can often be too slow and inflexible in today's fast-paced marketplace.
So, organizations are adopting a more agile approach to product development, which includes shorter testing and development processes and greater flexibility.
Price
The second P is price. How much are you going to charge for your product or service? It should cover the cost of production and leave room for profit. Price is not just about money. It's also about the perceived value of the product. If they feel your product is worth the price, they will buy it.
Place
The third P is place. It is where you sell your product: physical location, online presence, and distribution channel. The goal is to make it easy for customers to find and purchase your product or service in the most profitable marketing channels.
Product distribution is a critical element of any business plan. The distribution strategy outlines how the product will get from the manufacturer to the end customer.
The three most common types of product distribution are direct selling, indirect selling, and online selling. Your strategy will depend on the product type, target market, and available resources.
Promotion
The fourth and final P is promotion. How do you communicate with the customer about your offer? It includes advertising, public relations, and marketing communications. The most effective promotions are those that are well-targeted and offer something of value to the customer.
Product launching is an integral part of the promotion process. It is when you introduce a new product or service to the market. Timing is crucial.
When is the best time to launch?
During an industry event: It can provide valuable exposure to your target market and allow you to network with potential customers and partners.
On a holiday or seasonal event: It's suitable for generating buzz and driving traffic to your website or store.
When there's less competition for attention: If you launch when everyone else is launching, you'll get lost in the noise.
In one of your brand's consistently scheduled events: This way, people will start to associate your product trade shows or other similar events.
By careful planning and execution, you can maximize your chances of success when launching a new product.
Now, on to the application.
The 7 Steps to Applying the Framework to Your B2B Business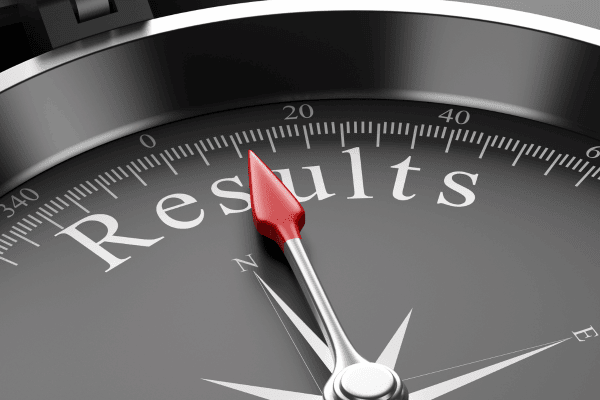 The four Ps of marketing provides a framework for your marketing strategy. It is not a rigid formula but rather a flexible guide to adapt to any situation. The key is always to keep the customer in mind and focus on creating value.
One: Establish the business context
The business context is the first step in applying the pragmatic framework in B2B marketing. This step establishes the need for the product or service, defines the target market, and provides information on competitors.
Once the business context is established, the marketer can develop a marketing mix tailored to the target market's needs.
Two: Define the Customer's Problem
The business context begins with understanding the customer's problem or need. What is it that they are trying to accomplish? How will your product or service help them achieve their goals? This understanding forms the basis for developing a solution that meets their needs.
You can get the data from surveys, interviews, or focus groups. You can also use secondary data sources, such as industry or analyst reports.
Three: Ideate Potential Solutions
Once the customer's problem is understood, the marketer can develop potential solutions to the problem you identified in the previous step. This step is all about generating ideas. Try not to get too attached to any one idea.
The goal is to generate a long list of potential solutions that you can further refine in the next step. Be creative and think outside the box, as there are no wrong answers at this stage.
Four: Evaluate and select the best solution
When you're tasked with finding a solution to a customer's problem, it's important to consider all available options before deciding. Think about the feasibility of each solution. Is it realistic to implement in the short term? Will it require a lot of resources?
Then, consider the solution's impact on other business areas. It may not be worth pursuing if the solution requires major changes to existing processes but affords minor benefits.
You should also assess the cost of implementing the solution. The goal is to find a balance between meeting the customer's needs and keeping costs under control.
Five: Create a Market Strategy
Once the best solution is selected, the marketer can create a market strategy. It involves developing a plan for bringing the product or service to market. It includes defining the target market, setting objectives, and outlining the marketing mix. The goal is to create a strategy that will achieve the desired results.
The target market is the first step in defining the market strategy. Who is this product or service for? What needs does this group of people have? Once the target market is identified, the marketer can begin targeting them with relevant messaging and content.
Set your objectives based on what is important to the company. Some goals may be to increase market share, grow revenue, or expand into new markets.
Whatever the objectives may be, they should be achievable and measurable so that it's possible to track progress and make adjustments as needed.
The marketing mix is a comprehensive plan that outlines how the company will influence the target market. It includes all the channels to promote the product or service, from informative advertising to public relations to social media.
The goal is to select channels that align with the company's objectives and reach the target markets effectively.
Six: Execute the Market Strategy
There are a few key things to remember when executing a market strategy to ensure everything is done correctly.
Have a clear and concise plan. This plan should outline the strategy's goals, who will be responsible for each task, and on what timeline the tasks need to be completed.
Communicate the plan to all relevant parties so everyone is on the same page. It includes upper management, the marketing team, and external agencies or partners. Everyone should understand the plan and be able to execute their part of it flawlessly.
Monitor and adjust the plan as needed to achieve the desired results. The plan should be flexible enough to accommodate changes, so don't hesitate to make changes if something isn't working.
Seven: Evaluate Results and Learnings
Evaluating results is necessary for any marketing strategy for several reasons. Understanding what worked and what didn't allow you to fine-tune your approach and get better results next time.
It's also important to understand the return on investment for each marketing activity. It helps you allocate your resources more effectively.
Lastly, evaluating results helps build a data-driven culture within your organization, which is increasingly helpful in today's tightly-coupled world.
Conclusion
A profitable outcome is the name of the game. Pragmatic Marketing is a framework for developing and marketing products useful for B2B businesses. With this approach, companies focus on delivering tangible results to business buyers looking for solutions to their problems, not empty promises or grandiose claims.
FAQs
Here are other frequently asked questions about pragmatic marketing that we have not discussed in the article.
What is a pragmatic product?
When we talk about "pragmatic products," we're referring to those designed with a focus on practicality and functionality. In other words, these are the types of products that are meant to get the job done and do it well.

Often, pragmatic products are created with a specific purpose in mind. For example, you might have a kitchen knife designed to cut vegetables. In this case, the product is focused on performing one specific task (cutting vegetables) as efficiently as possible. 
How do you use pragmatic thinking for business?
Pragmatic thinking is a great way to approach business problems because it allows you to focus on what is achievable and realistic. When you are pragmatic, you stay grounded in reality and don't let your ideas get too far ahead of what is possible. It can be a useful tool for avoiding over-committing or unrealistic expectations, both of which can lead to disappointment and failure.

Pragmatism can help you focus on the bottom line while pursuing innovation and growth. It's also necessary in times of crisis, as pragmatism can help you make quick, rational decisions without getting bogged down in emotion. By taking a pragmatic approach, you can ensure that your actions are practical and achievable, which can help you overcome challenges and achieve success.
What are pragmatic marketing examples?
Some of the most common pragmatic marketing examples include creating user stories and using empathy maps. Another critical element of pragmatic marketing is continual iteration and testing – you need to be constantly learning from your customers and adapting your strategy based on their feedback.