Do you know how to find brand ambassadors? Do you know how to work with them?
Finding the right people to work with your brand is very consequential. There is no allowing a middle ground between success and failure. You want passionate, influential people who will fit your company culture well.
Brand ambassadors are great at getting your message out to new people and can be very valuable in promoting brand affinity. But the right ones are not always easy to find. And once you've found them, you need to be able to work with them effectively.
This article will discuss the benefits of working with brand ambassadors, finding the perfect fit for your business, and how to make the most out of your relationship with them.
Let's start.
What are Brand Ambassadors?
A brand ambassador is a person who represents a company, product, or service in a positive light through their activities and interactions in public. They are essentially the face of the brand, acting as a liaison between the company and its consumers.
Brand ambassadors can be celebrities, famous athletes, industry experts, or just "ordinary" people with a strong social media following. They create content that appeals to niche interests and connects with potential customers on an emotional level.
Brand ambassadors are seen as more trustworthy than traditional advertising because they use their own voice to showcase the many benefits of the product/service.
They are often compensated monetarily or with free products or services. In return, they agree to participate in events and tradeshows or promote the brand through social media channels, often through posts, photos, and videos.
The goal of a brand ambassador is to generate positive word-of-mouth marketing for the company they represent.
Why You Need Them
In marketing, especially affinity marketing, there are many ways to skin a cat. Among them are brand ambassador programs. Let's look more in-depth at the benefits of having brand ambassadors represent your business.
Reach a New Audience
One of the most significant advantages of having brand ambassadors is that they can help you reach a new audience.
Brand ambassadors are a great way to extend your message and reach potential customers you may not have been able to access before.
Aligning yourself with popular social media influencers means tapping into their fan base and expanding the reach of your marketing campaigns.
Brand ambassadors are like an extended arm of marketing ready to grow.
They help increase brand awareness through their networks, with content creation on multiple platforms, special offers that drive business opportunities, and by giving more visibility for your company's social media channels.
Create More Awareness
When people see someone they admire and respect promoting your products or services, they pay attention and become interested in your offer.
Brand ambassadors can also help generate word-of-mouth marketing, one of the most powerful marketing tools.
Increase Loyalty
Brand ambassadors can also help increase customer loyalty. As they create a sense of community around your brand, customers feel more connected to your company, giving them a reason to return in the future.  
Brand Image and Credibility
One of the most important things for any business is its image. And while paid advertisements are one way to control how your company is perceived, they can come off as inauthentic.
By carefully selecting respected and trusted individuals in their industry, you can quickly build associations between your brand and positive attributes such as quality, professionalism, and success.
When people talk about your business positively, it improves your brand image and credibility organically.
New Content
While most businesses have someone on staff who handles content creation, it never hurts to have additional help. It is where your ambassadors come in.
If they're passionate about your brand, they're likely already creating content (such as blog posts and videos) that promotes your business.
And because this content comes from a genuine user/customer, it will be much more effective than anything you could pay an advertising agency to produce.
SEO Improvements
In addition to creating new content, brand ambassadors can also help improve your SEO in other ways.
For instance, if they have their own website or blog, they can link back to yours (provided you have good content), which will help increase your site's authority in Google's eyes.
They can also actively participate in social media conversations related to your industry/niche/product/service, which can help put your business on potential customers' radar screens.
Honest Feedback
Perhaps the most valuable thing brand ambassadors can provide is honest feedback about your business, which you might not otherwise get.
Unlike focus groups or surveys, which often rely on respondents giving pre-determined answers, brand ambassadors are usually more candid in their assessment.
It can be invaluable for getting an accurate picture of how customers feel about your offering. Granted, not all of it will be positive. But even negative feedback is helpful if it's delivered constructively, understanding that the goal is to improve the business.
Feedback is an opinion grounded in observations and experiences, which allows us to know what impression we make on others.
– Sheryl Sandberg
How to Find Them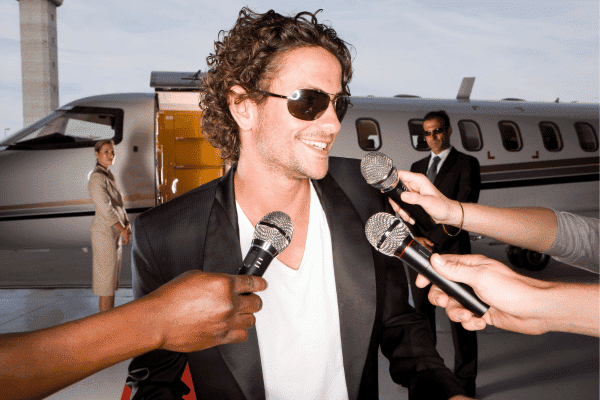 How and where do you find brand ambassadors? Keep reading to find out.
Search Online Directories
One way to find potential brand ambassadors is to search online directories like Influence.co. Several online directories list social media influencers, bloggers, and more. These directories can be a great resource for finding potential brand ambassadors for your business.
Use Social Media Platforms
Social media platforms are another great place to recruit brand ambassadors. Platforms like Twitter and Instagram have search functions that allow you to search for users by keywords and hashtags.
For example, if you own a hair salon, you could search Twitter for users who have recently used the hashtag #hairgoals.
Once you've found some potential brand ambassadors, reach out to them and see if they're interested in working with you.
Run a Google AdWords Campaign
Another way to find potential brand ambassadors is to run a Google AdWords campaign. You can target people who have visited your website or even people who have visited similar websites in the past.
Here's how it works: First, you'll create a list of relevant keywords to your business and products. Then, you'll create a series of ads that target these keywords. Your ads will appear when potential customers search for these keywords on Google.
If they click on your ad, they'll be taken to a landing page where they can learn more about your brand ambassador program.
Attend Industry Events and Meet-ups
Attending events and meet-ups is a great way to connect with like-minded individuals who are passionate about your industry and can help spread the word about your brand.
You can also see their personalities and see if they fit your brand well.
When meeting new people, be sure to have business cards or other promotional materials to easily provide them with information about your company. You should also take the time to listen to what others are saying and look for opportunities to share your ideas.
Send Out a Request for Proposals (RFP) to Agencies
Another way to find brand ambassadors is to send out a request for proposals (RFP) to agencies. It allows you to specifically request the type of person you are looking for.
Be sure to include information about your company, what you are looking for, and what the ambassador will be required to do.
This method can be more time-consuming, but it increases the chances of finding the perfect ambassador for your business.
Collaborate with Content Marketing Platforms
Connecting with content marketing platforms allows you to identify influencers in your industry with a large online following. These platforms also make it easier to contact potential ambassadors and start a conversation about working together.
There are many ways to find brand ambassadors for your business. But the quest doesn't end with knowing where to find them. You must know how to choose them too.
So, let's talk about the specifications you need in a brand ambassador.
Criteria for Choosing Brand Ambassadors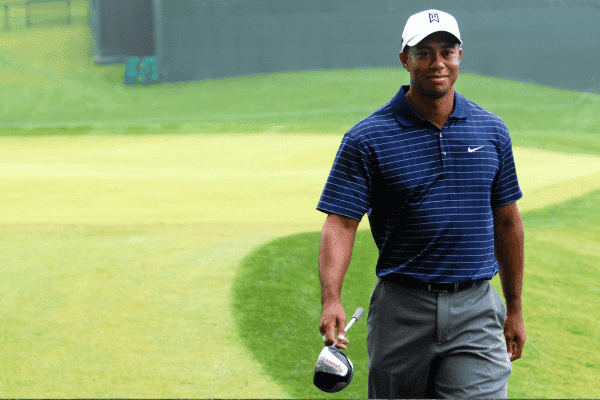 Reputation
The first thing you should consider is reputation. Does this person have a good reputation? Are they well-liked and respected by their peers? You want to choose someone others will want to follow and listen to.
Engagement
Another important criterion is engagement. Is this person highly engaged with your brand? Do they frequently interact with your content and engage with your posts? You want someone who is already a fan of your brand and will be excited to represent you.
Influence
Another key factor to consider is influence. You want someone who can reach a large audience and spark conversations about your brand.
Does this person have a large social media following? How does the audience perceive them? Is the kind of influence they have likely to result in conversions?
So, it's important to consider the quality of their influence as well as the quantity.
Quality of Content
You also want to consider the quality of content this person produces. Do they produce high-quality content that is well-written and informative? You want someone who can produce content that will reflect positively on your brand.
Brand Alignment
A brand ambassador who does not believe in the company's values or is not enthusiastic about its products or services will not be effective in promoting the company.
When choosing the perfect brand ambassadors, it is important to consider how well they align with the company's values.
They should genuinely believe in the company's mission and is passionate about its products or services. They should also be excited to share their positive experiences with others.
Authenticity and Transparency
When choosing brand ambassador candidates, you must consider their authenticity and transparency.
The brand ambassador should be authentic and transparent about their relationship with the company. They should also be open about any potential conflicts of interest.
A brand ambassador who is not authentic or transparent about their relationship with the company will not effectively promote it.
Loyalty
Finally, you want to choose someone loyal to your brand. They should be willing to stick with the company through thick and thin and not jump ship at the first opportunity.
Any other competing brands shouldn't easily sway them. They should also be willing to put the company's interests above theirs.
These are just a few factors to consider when choosing brand ambassadors for your business.
The most important thing is to choose individuals whom you feel comfortable representing your brand and who will be able to effectively promote your business to their networks.
How to Work with Them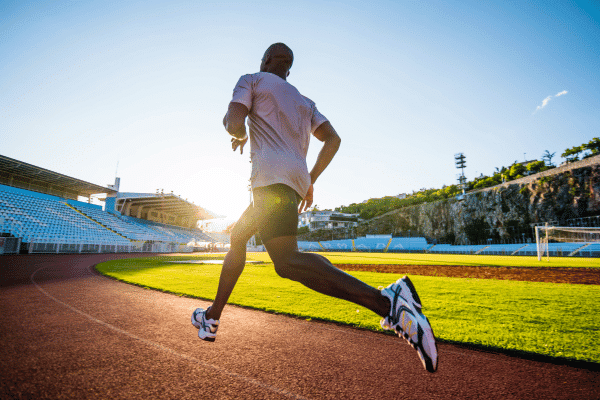 Working with brand ambassadors is a business relationship. As such, there are important things to keep in mind to ensure that the relationship is professional and beneficial for both parties.
Create a Contract
The first step in working with brand ambassadors is to create a contract. This contract should outline both parties' expectations and the compensation the ambassador will receive.
It will help avoid any misunderstandings down the road and protect both you and the ambassador should any issues arise.
Don't Be Overly Controlling
Brand ambassadors are independent contractors who have their own followers and their own brand. As such, you should avoid being overly controlling when working with them.
Allow them some creative freedom on how they promote your product or service so that their content feels authentic and genuine.
Influencers have built their following by being authentic and sharing their own voice and perspective.
If you control the message too much, you risk becoming inauthentic and turning off the people you're trying to reach. Instead, give them guidelines and then let them do their thing.
Keep It Professional
Remember to keep things professional at all times. It means respecting the ambassador's time and content, adhering to the contract terms, and promptly addressing any issues that may arise.
Build a Relationship of Trust and Respect
Working with brand ambassadors is a long-term relationship. You want to build a relationship of trust and respect so that they will continue to work with you for years to come. That means that you need to treat them like the valuable partners that they are.
Be Communicative and Clear but also Flexible.
Brand ambassadors are busy people, and their schedules can change at a moment's notice. The last thing you want is for them to feel like they're being taken advantage of or that their input isn't valued.
If you can build a strong relationship of trust and respect from the outset, you'll be in a much better position to work together effectively over the long term.
Set Up Regular Check-Ins
Another important step in working with brand ambassadors is to set up regular check-ins. It allows you to provide feedback on their recent activities, answer any questions they might have, and make sure that they're still happy working with your brand.
It also allows them to give you insights into how the general public receives your products or services. Regular check-ins help keep everyone on the same page and ensure everyone's needs are met.
Make It Worth Their While
It means providing them with tangible benefits such as exclusive product access, exclusive deals, or discounts. It also means ensuring they feel fairly compensated for their time and effort.
Showing your appreciation for their support will help solidify the relationship and encourage them to continue promoting your brand.
If you can do these things, you'll work with brand ambassadors who can help take your business to the next level.
Brand ambassadors can be extremely valuable in helping you grow your business—but only if you work with them correctly. Following these simple tips can develop a strong, healthy, and beneficial relationship with a brand ambassador.
Conclusion
Ambassadors and influencers are an extension of your marketing team. They will be out there promoting your product or service to their audience. They will help you find customers who sing your praises to their friends and family. But you need to find the right ones, and once you find them, you must treat them right.
FAQs
Here are other frequently asked questions about finding brand ambassadors that will help your marketing strategy.
What are the dos and don'ts of working with brand ambassadors?
Dos
– Develop a clear strategy for working.
– Communicate the expectations and parameters of the relationship to all parties involved.
– Regularly communicate.
– Make it easy for them to share their experiences and feedback about your product or service.

Don'ts
– Don't assign ambassadors without establishing a clear strategy and set of expectations.
– Don't neglect communication.
– Don't leave them without the tools and materials.
– Don't forget to solicit their feedback.
How much should I budget for a successful brand ambassador program?
The budget for a successful brand ambassador program will vary depending on the size and scope of the program. However, a good rule of thumb is to budget between 10% and 20% of your marketing budget for ambassador programs.

Some factors that will influence the cost of an ambassador program include the number and geographic distribution of ambassadors, the type of activations required, and any rewards or incentives offered. To get a more accurate estimate, it's best to speak with an experienced brand ambassador agency.
How do you ask someone to be an ambassador?
The best way to ask someone to be an ambassador will vary depending on the situation. However, some tips on asking someone to be an ambassador include being clear about what the role of an ambassador entails, establishing a clear timeline for the position, and outlining the expectations for ambassadors. Additionally, it can be helpful to provide potential ambassadors with information about your company or organization and ensure they are interested in representing your brand or cause. You may also prepare a brand ambassador application form to make the process more formal.